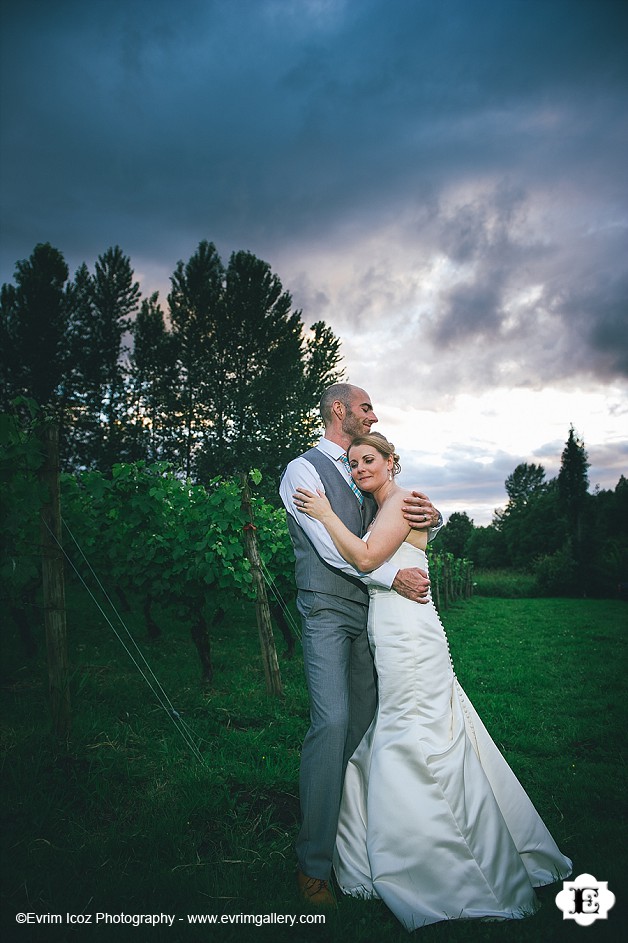 We totally hit it off with Garrett and Meredith when we met them to talk about their wedding at Administrator's House at McMenamins Edgefield. They were very relaxed and fun people, and they both love double IPA's and Garrett is a kick butt soccer player as well. In fact, I recruited him for my futsal team and we have been scoring goals for the last few months at Rose City Fursal! Meredith is a genuinely easy going person and their wedding reflected their personalities. McMenamins Edgefield Administrator's House is a perfect space for intimate weddings. I also love how the staff at Administrator's House does such a wonderful job of turning the space around from ceremony to reception – in fact, McMenamins Edgefield is really good at this in all the other locations as well. This was our second wedding at McMenamins Edgefield Administrator's house this year and both couples had super fun and relaxed weddings. We were able to get away for a little bit for the sunset photos at the vineyard as well, so please check them out!
Their florist Rachel from By The Bunch did a beautiful job with the bride's bouquet! Hair and Make up was by Gypsyana.
You can see the full set of photos by clicking here!  (Please ask the bride and groom for the password).