Dana could not stop smiling all day long. It is so fun to work with couples who are so relaxed on their wedding day!
We  started the day at the Benson Hotel where she was getting ready, wearing her comfortable slippers. Though she secretly wanted to wear those to her wedding, she changed into her gorgeous dress. Later, her walking in the same dress down the aisle left Brandon speechless.
The reception was at the Treasury Ballroom. What a unique place for Portland to have. It is great for intimate weddings with a classy feel.  They had a sweets/candy bar! Not much was left at the end of the day! Dana and Brandon got serenaded by the bridesmaids later. Brandon's little niece was lots of fun to listen to!
To see their entire gallery, please click here. To visit my site, go to Wedding Photographer in Portland, Evrim Icoz.
Here are the vendors we had a chance to work with:
Getting Ready Location: The Benson Hotel
Ceremony Location/Officiant: St. Mary's Cathedral/Fr. George Wolf
Reception Location: Treasury Ballroom
Caterer: Vibrant Table
Cake: La Joconde
Reception DJ: Mobile Music DJ's
Florist: Vibrant Table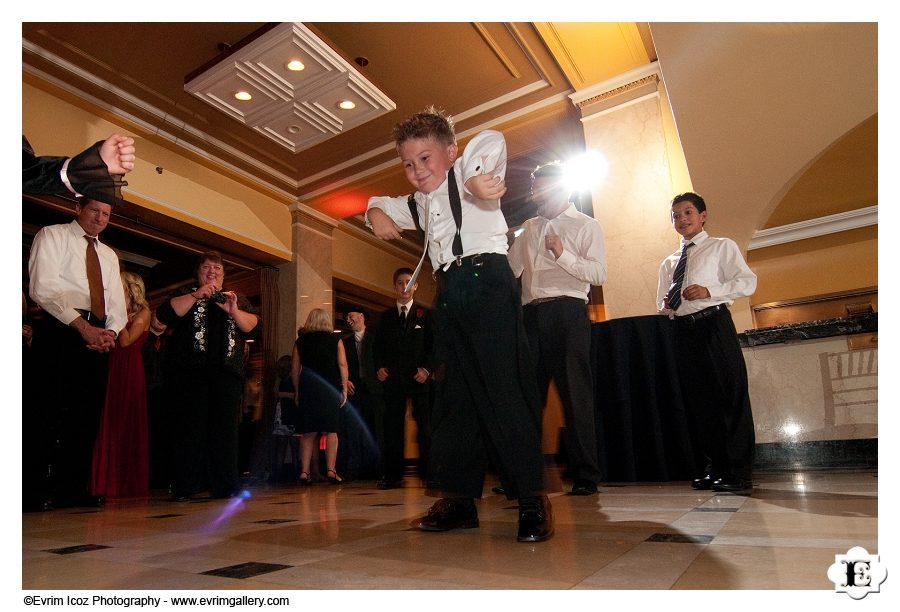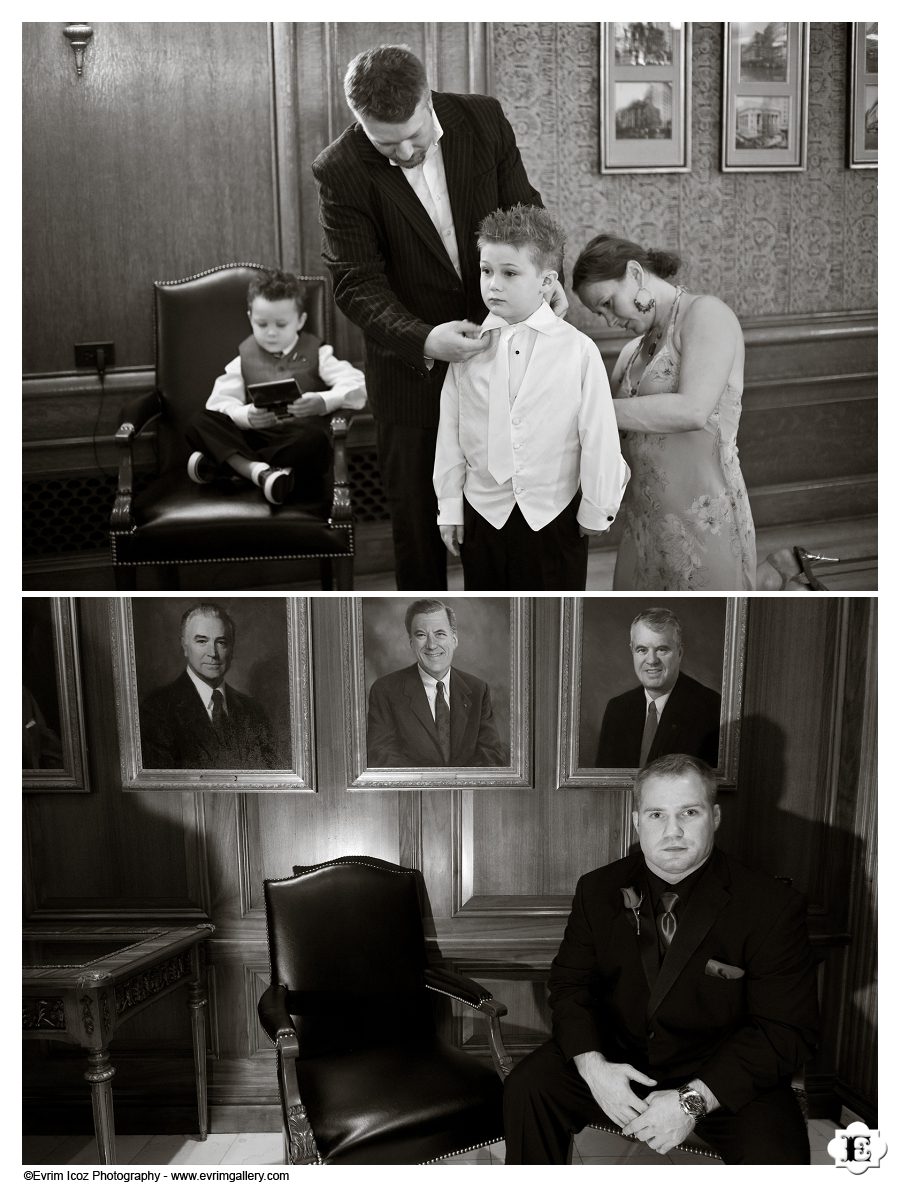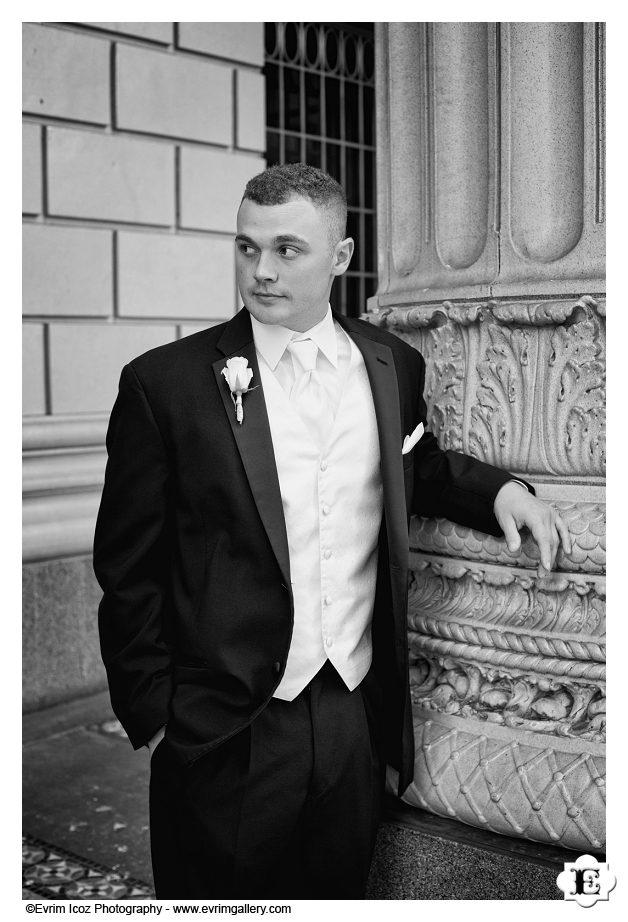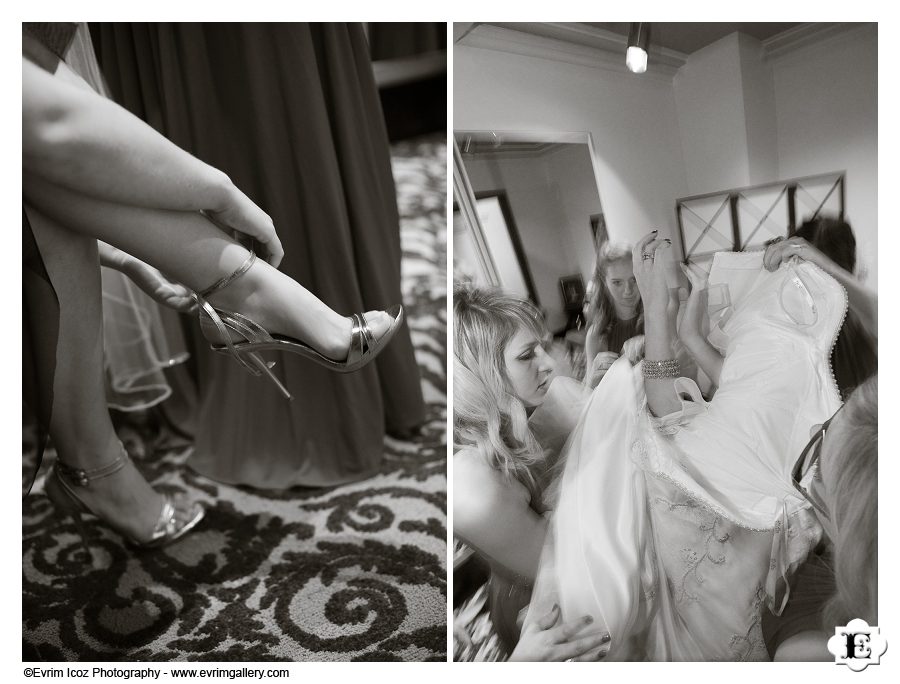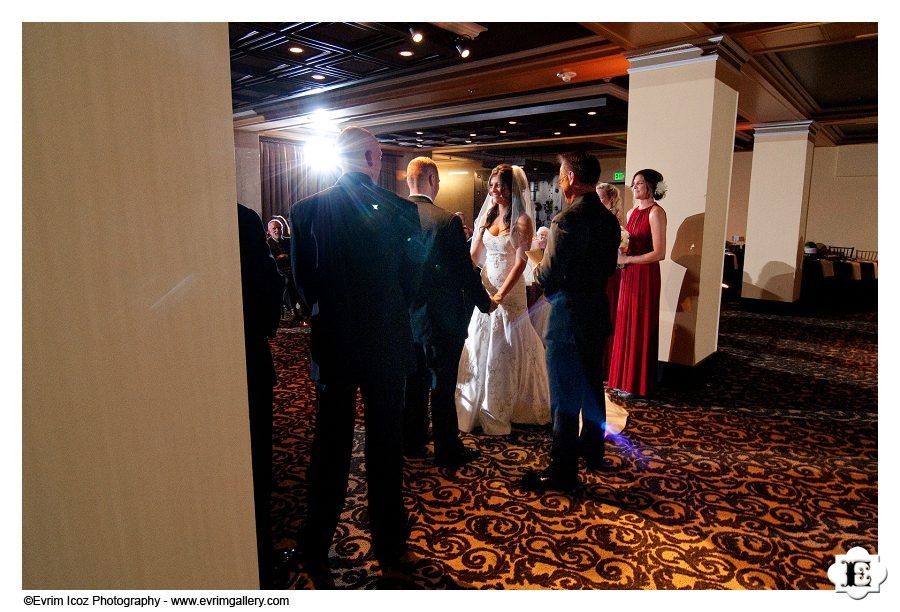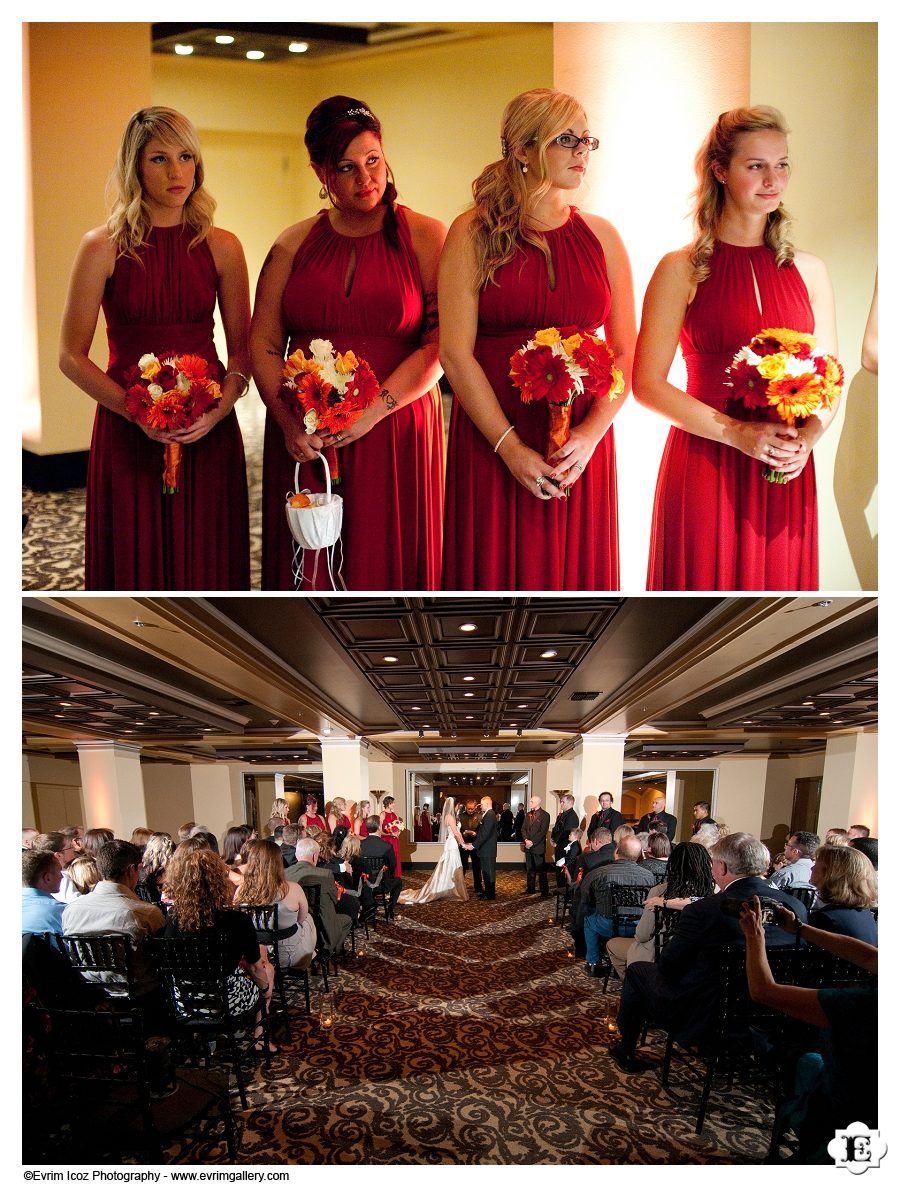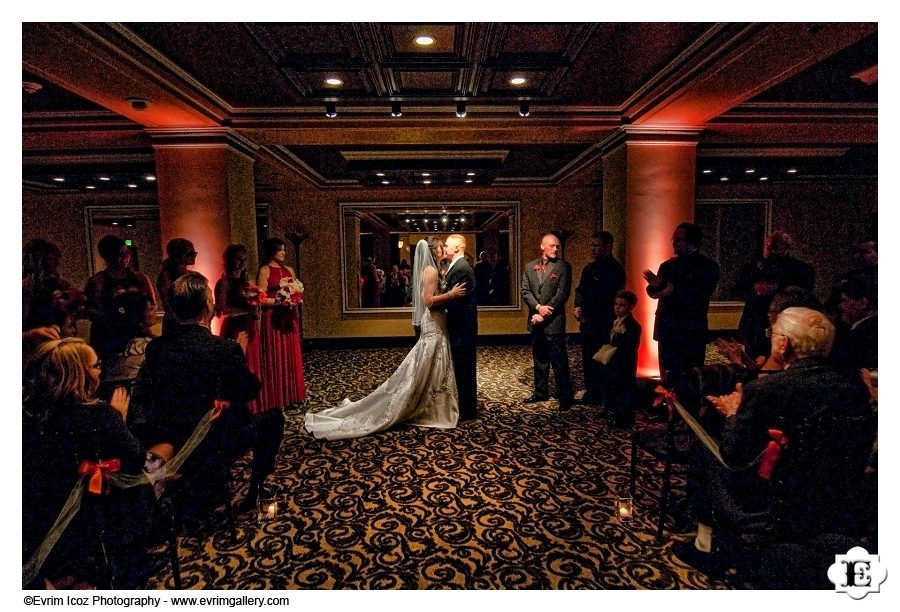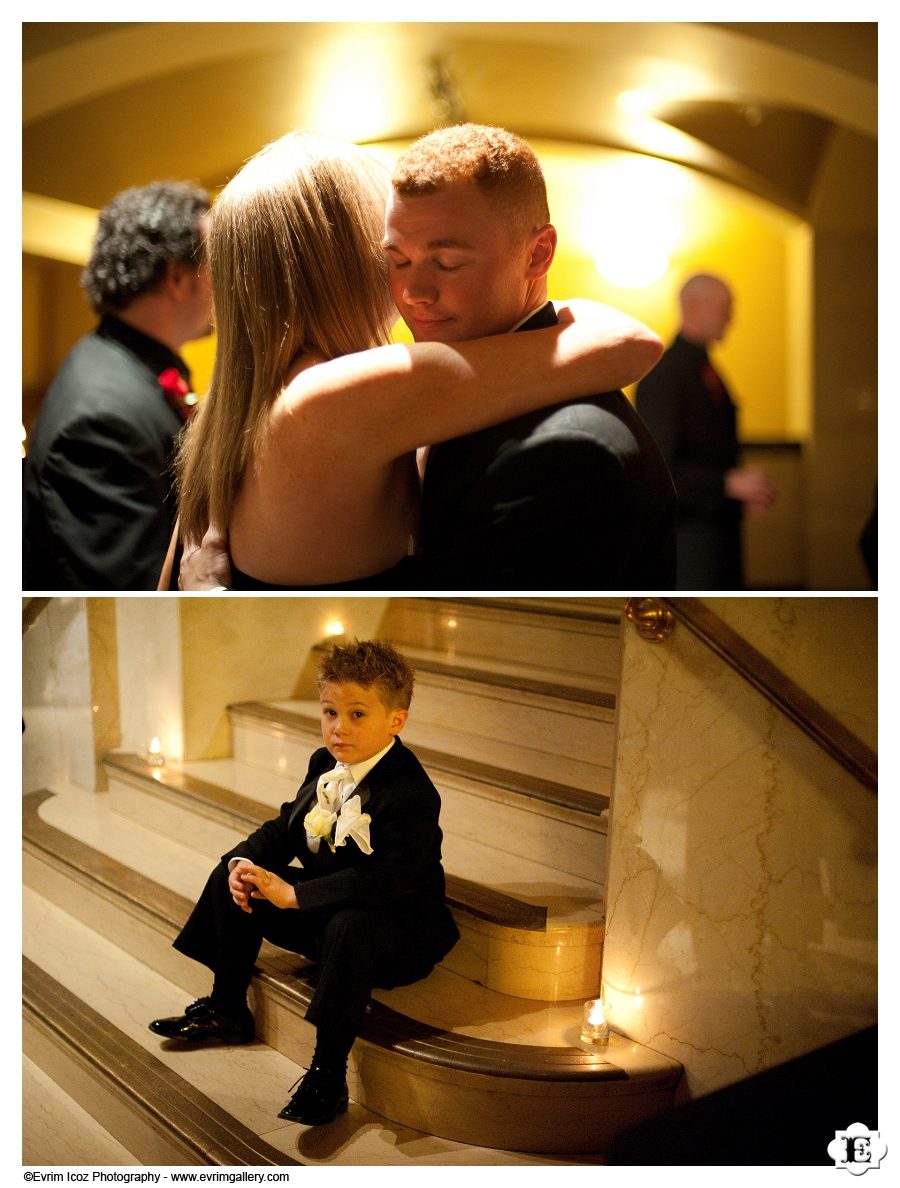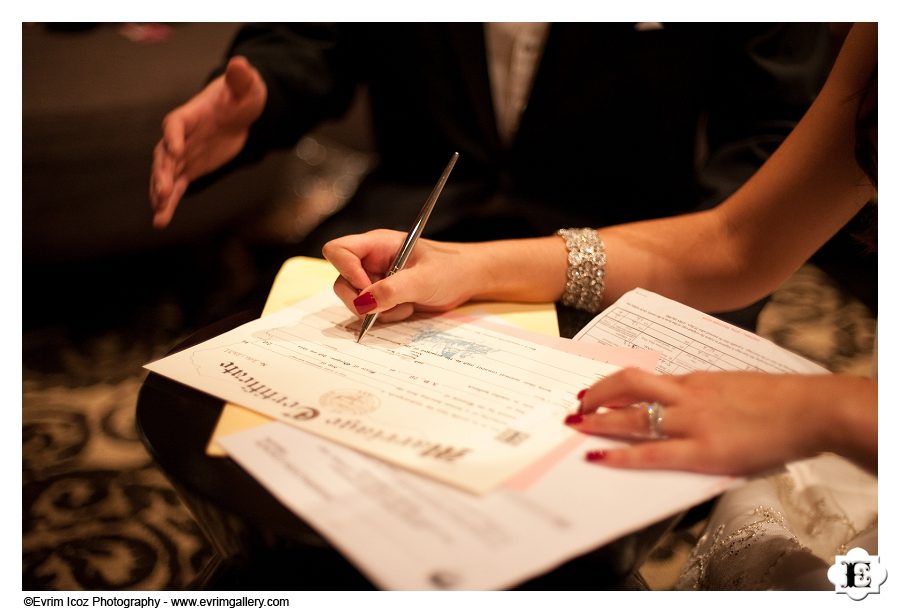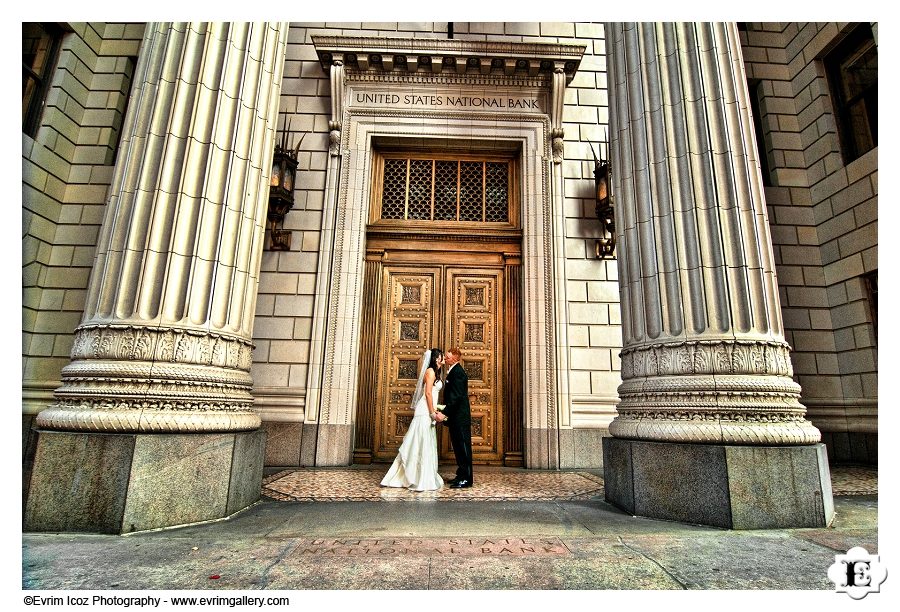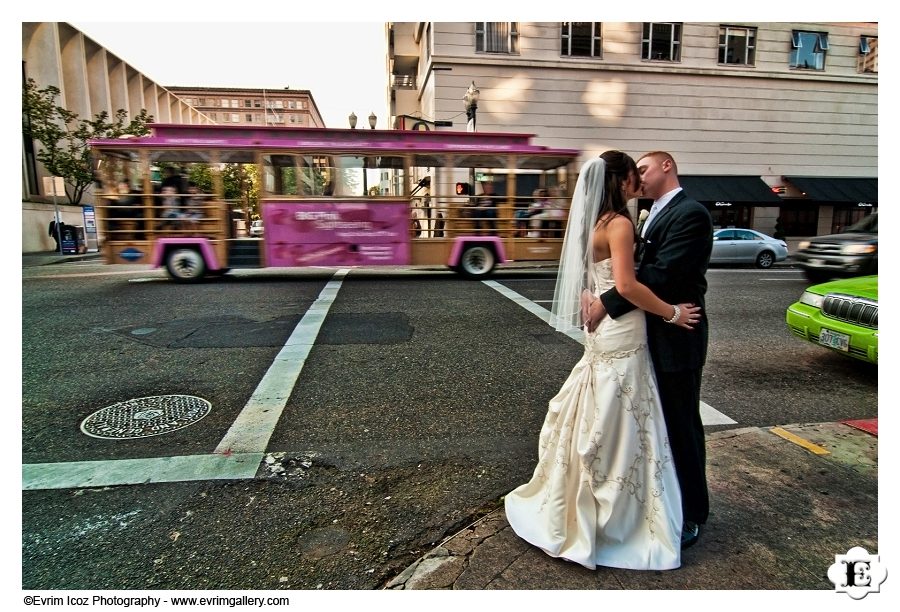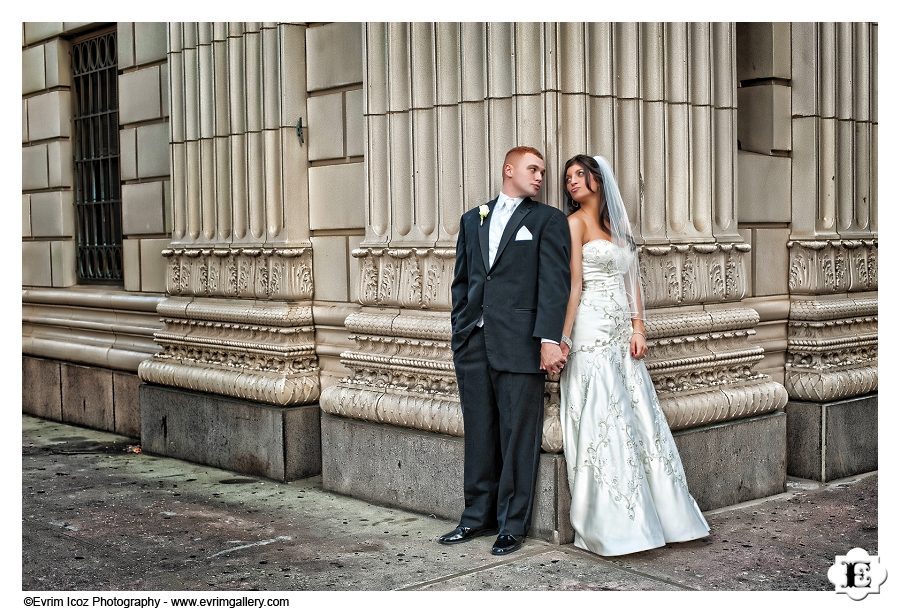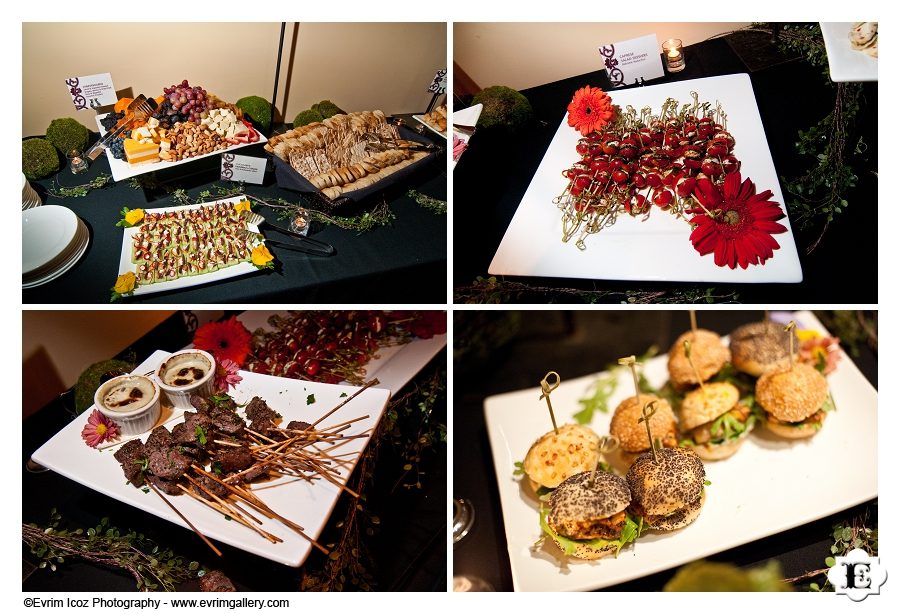 His reaction to her is priceless.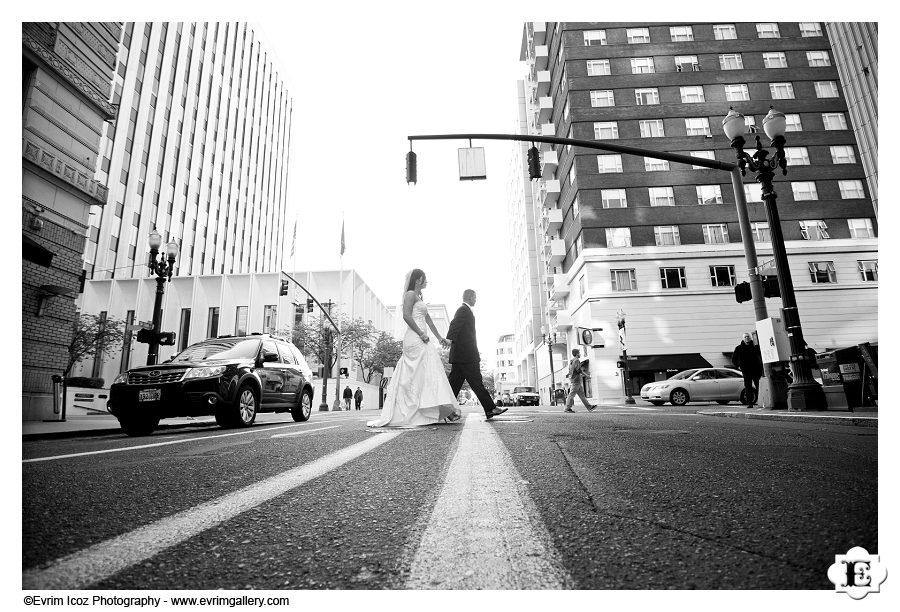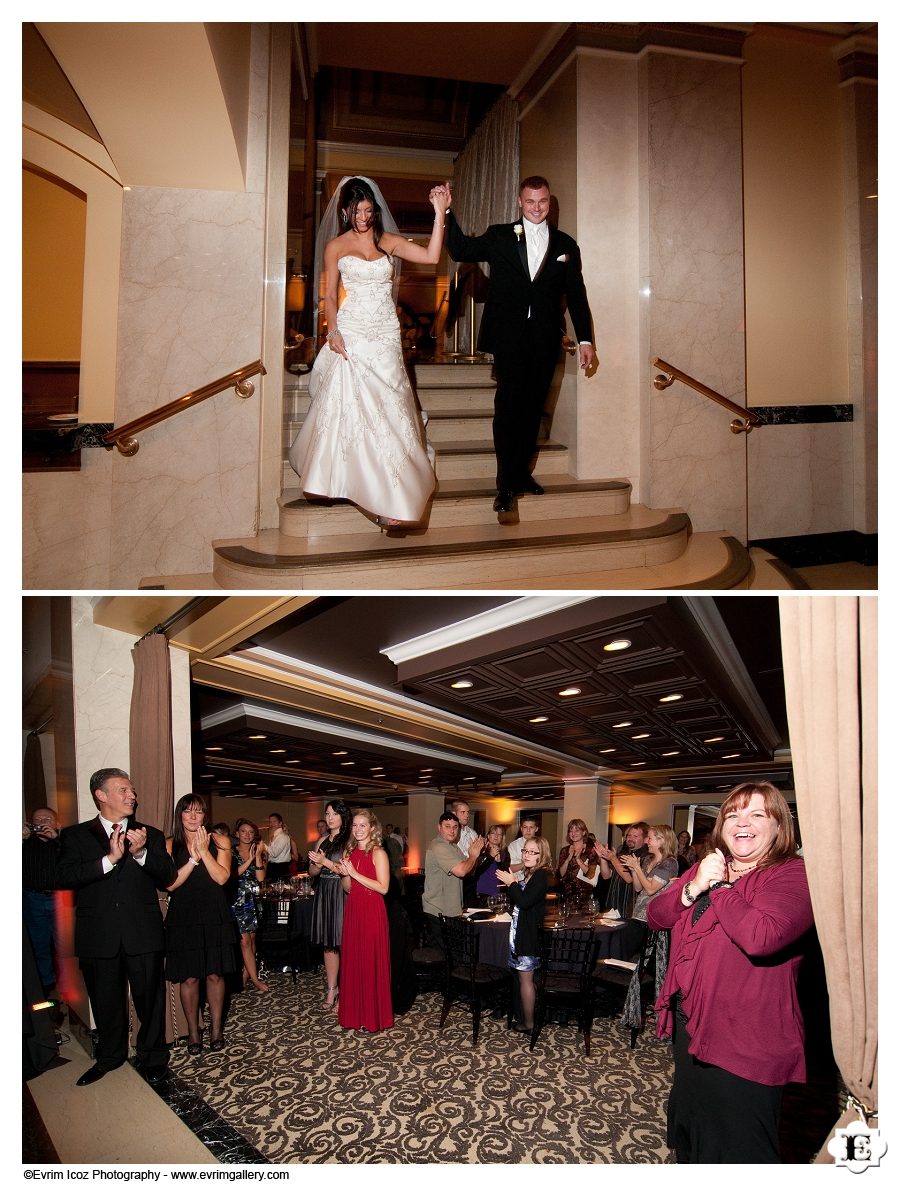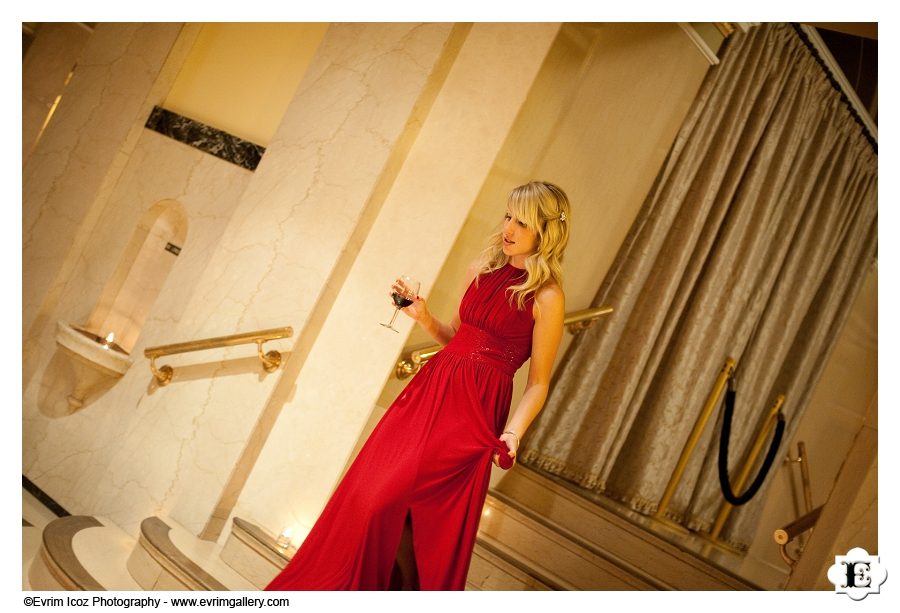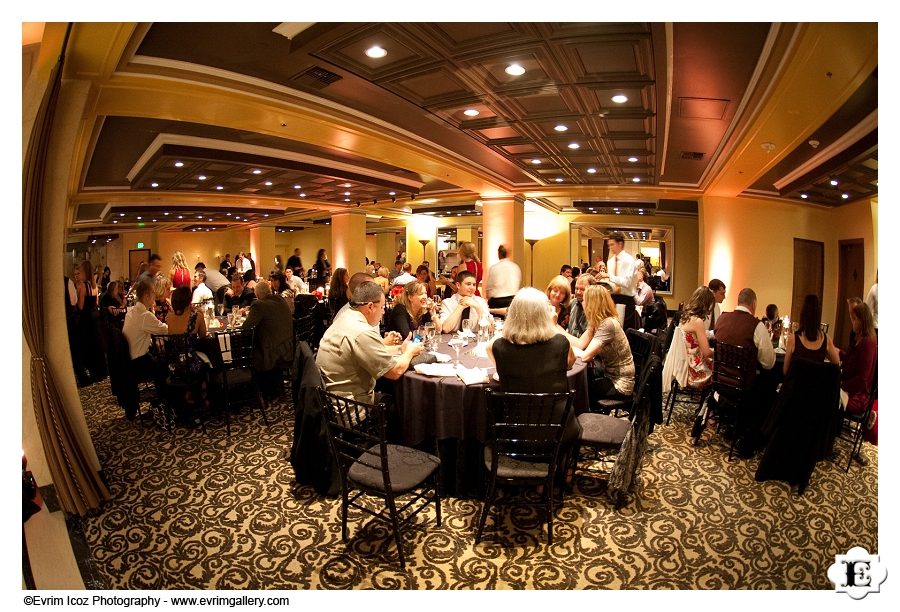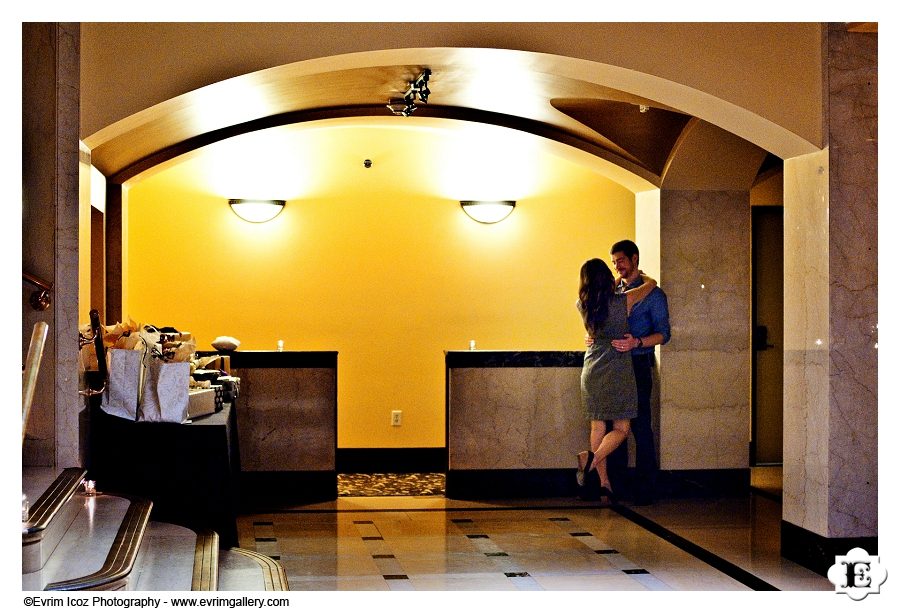 Poor Brandon stepped on Dana's veil. But he was a gentleman and helped her put it back on!