I am going to be photographing this fashion show. It looks interesting!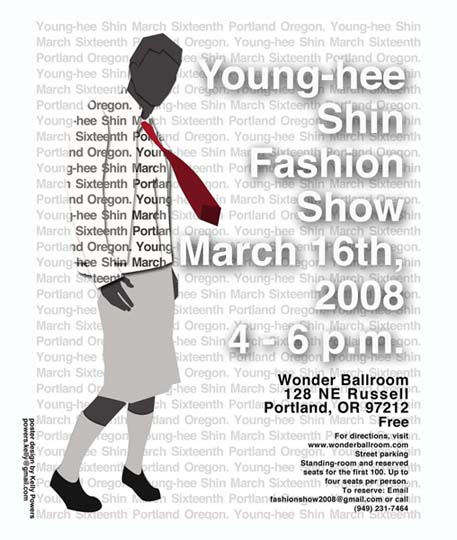 Date: March 16th, Sunday
Time: 4 – 6 p.m.
Place: Wonder Ballroom, 128 NE Russell, Portland, 97212
Price: Free
Additional Notes: Standing room and reserved seats. Up to 4 seats per reservation. Email fashionshow2008 at gmail.com or call (949) 231-7464.
The clothes are unisex, with mainly ties and skirts for men and women.
keywords: fashion modeling photographer runway model photography