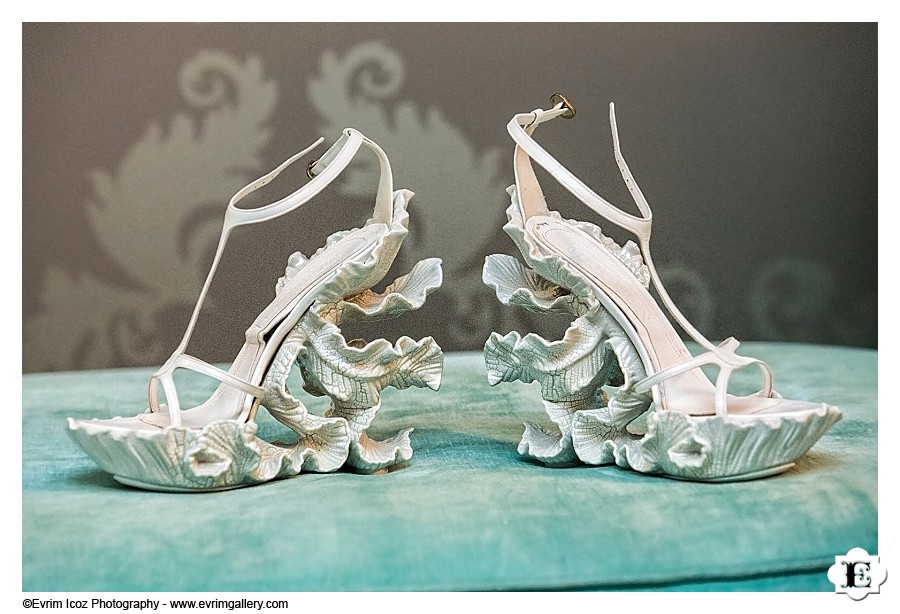 Heather and Joe had a very Portland theme nature wedding – from arriving with the Pink Trolley (Big Pink), to their ceremony in the nature at the Hoyt Arboretum wedding meadow to their hike afterwards with all the guests to the Portland Rose Garden to the pedicab trip (by Portland Pedicabs) to their Willamette River jet boat cruise. The reception was at the new Portland wedding venue Castaway – a very unique and fun space!
I was looking forward to working at the new Portland wedding venue Castaway – I have been to an award show there (where we were finalists for two awards, and the only boutique studio to compete with the big studios). It didn't disappoint. I especially love how versatile the space is and the interesting animal sculptures. It is a very indy space.
Emee from EJP events did a fantastic job – we love working with her. We also had a chance to work with Simpatica Catering again – their food is divine! And they set up a kids table as well!
You also need to check out Heather's wedding shoes. They are far by the most unique and cool wedding shoes I have ever seen. And their wedding rings were held in a carved book.
The cake was also very fun – the travel themed wedding cake had three tiers and three cake toppers. Heather and Joe are very modest people who are more interested in honoring their guests and the way they set up the tables was a good example. The food was served in a communal set up with long tables.
One of the other fun things they did was to get life size cut outs from their engagement sessions and use them as props. For example, they had a red carpet entrance for their guests and their life size cut out greeted them. They also used them as props for their photo booth.
The wedding favors – a compass and seeds. Very cool. Rosemary Stafford, who is an amazing floral artist outdid herself. And please check out Joe's expression when he sees Heather at the Portland's The Nines Hotel. So adorable! (and then they practiced their first dance at the corridor!)
Ceremony Location: Hoyt Arboretum Wedding Meadow,  Reception Venue: Castaway, Coordinator: EJP Events, Officiant: SVP Portland, Catering: Simpatica Catering, Cake: Dream Cakes, Ceremony musician: Richard Reese, Florist: Rosemary Stafford, Make Up: Events Cosmetics, Hair: Fada Salon, Videographer: Solstice Video Productions, Transportation: Portland Pedicabs
(You can see the full set of pictures here. Please ask for the password from the couple.)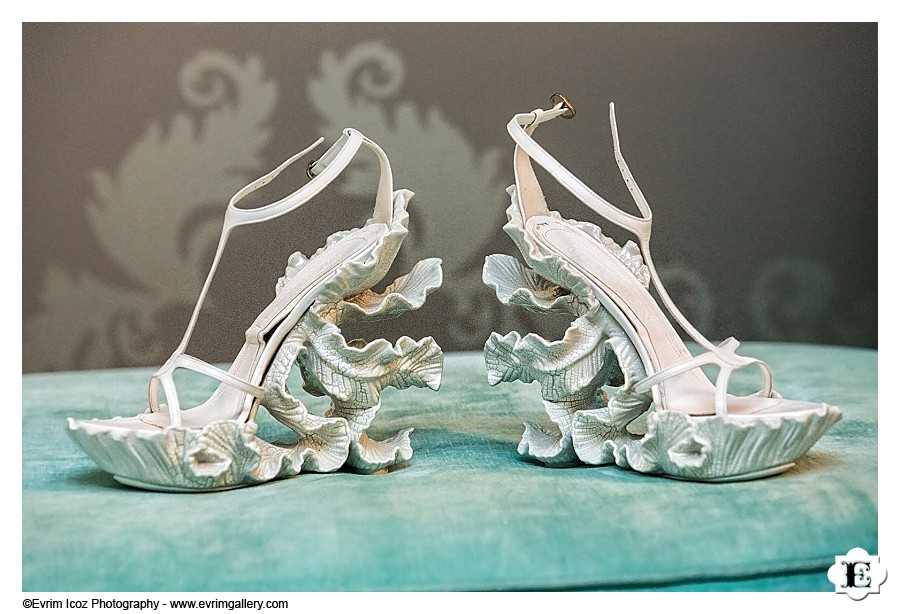 Best Wedding Shoes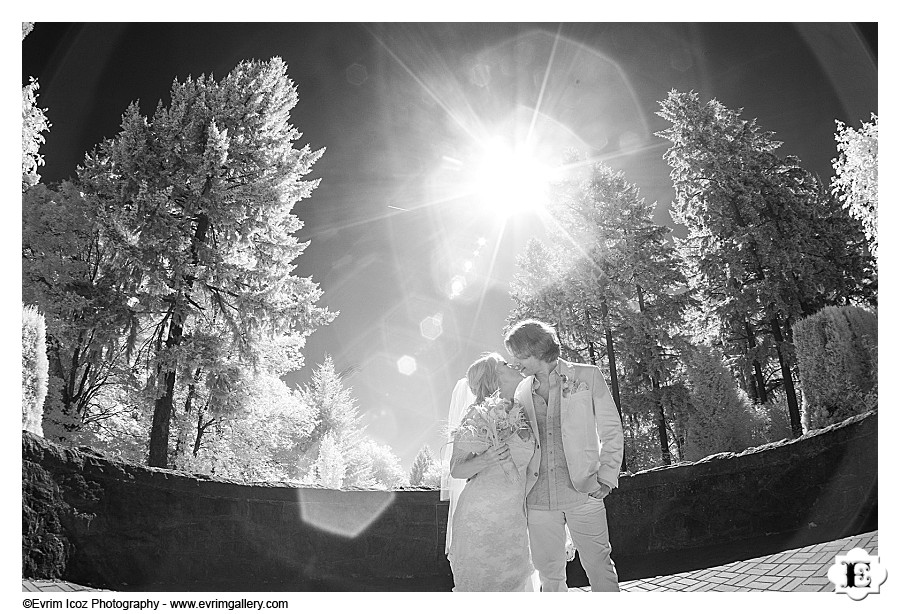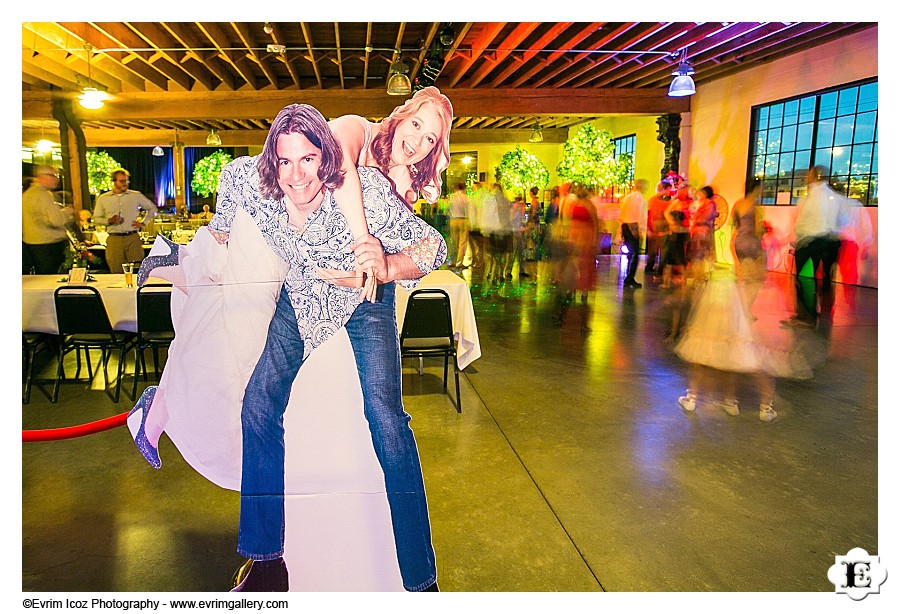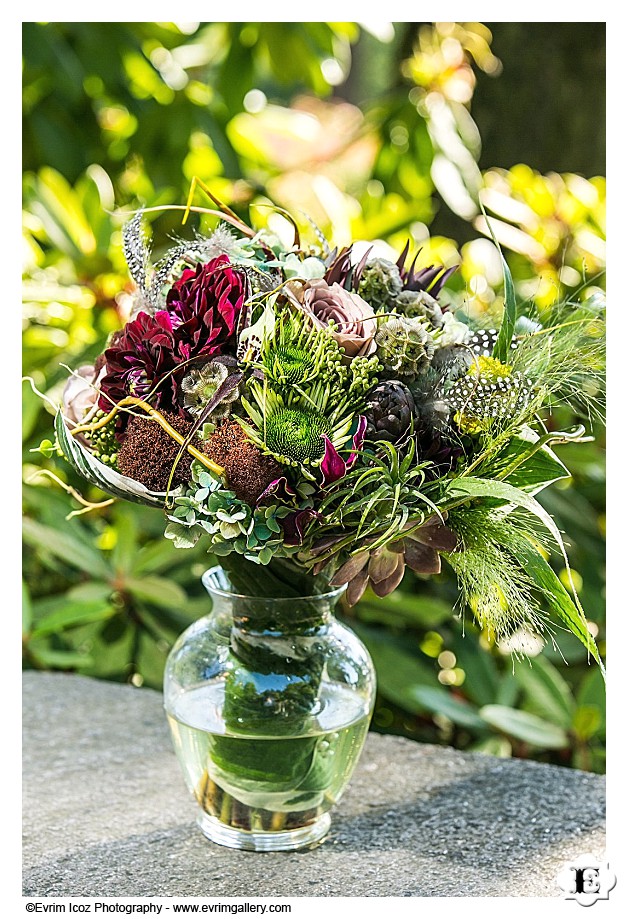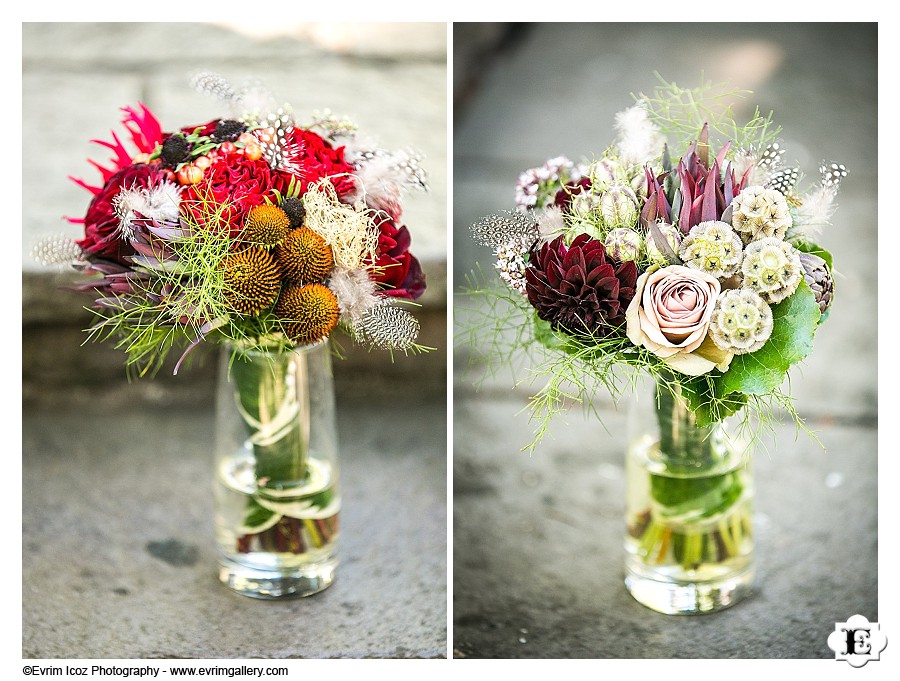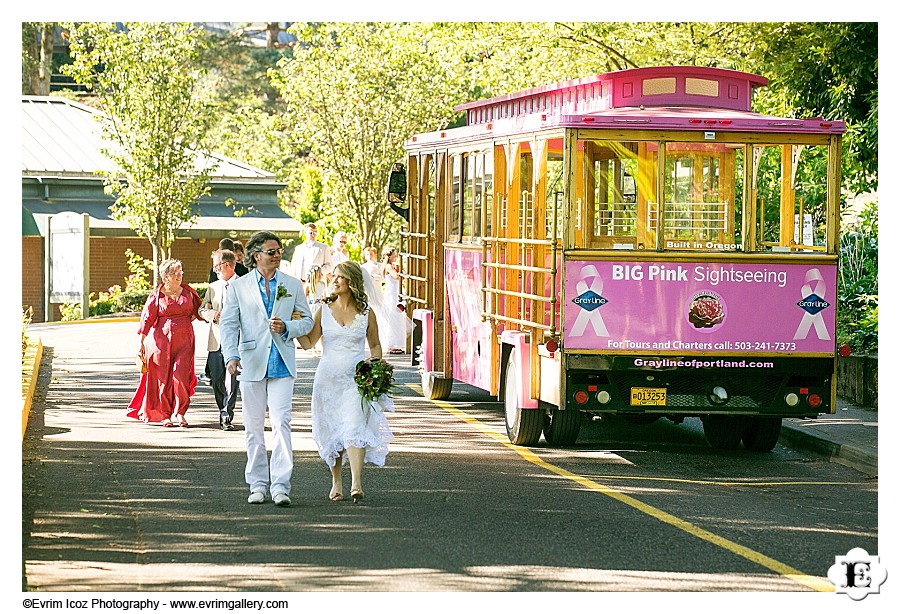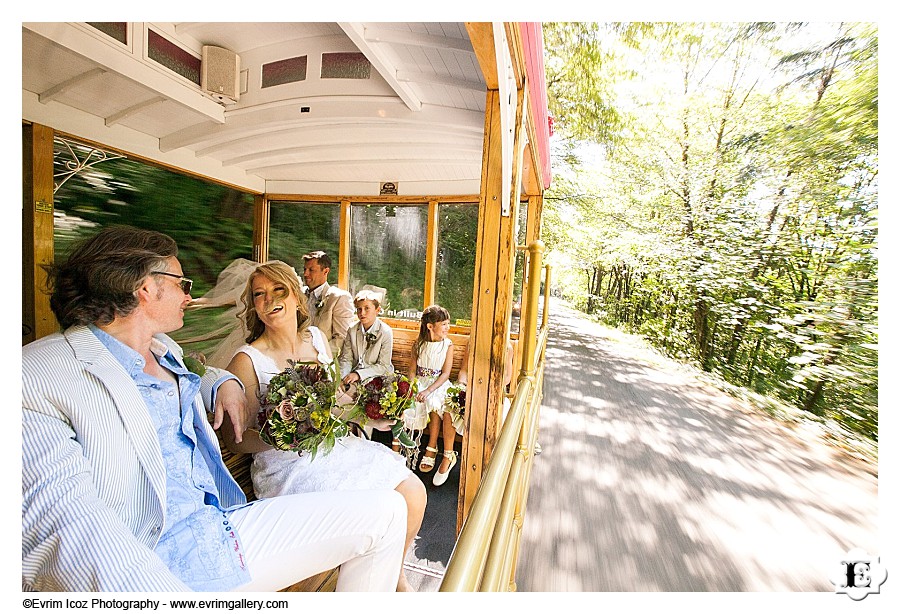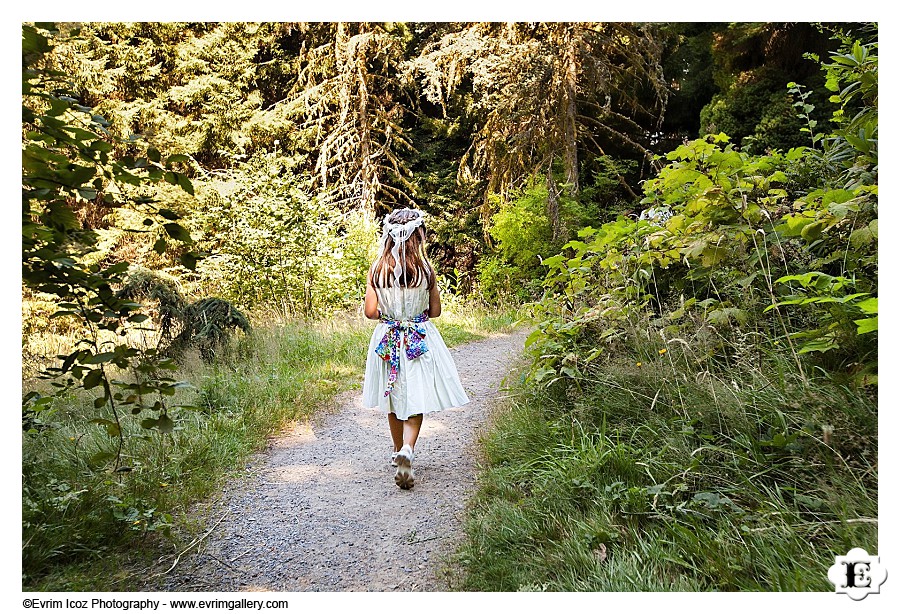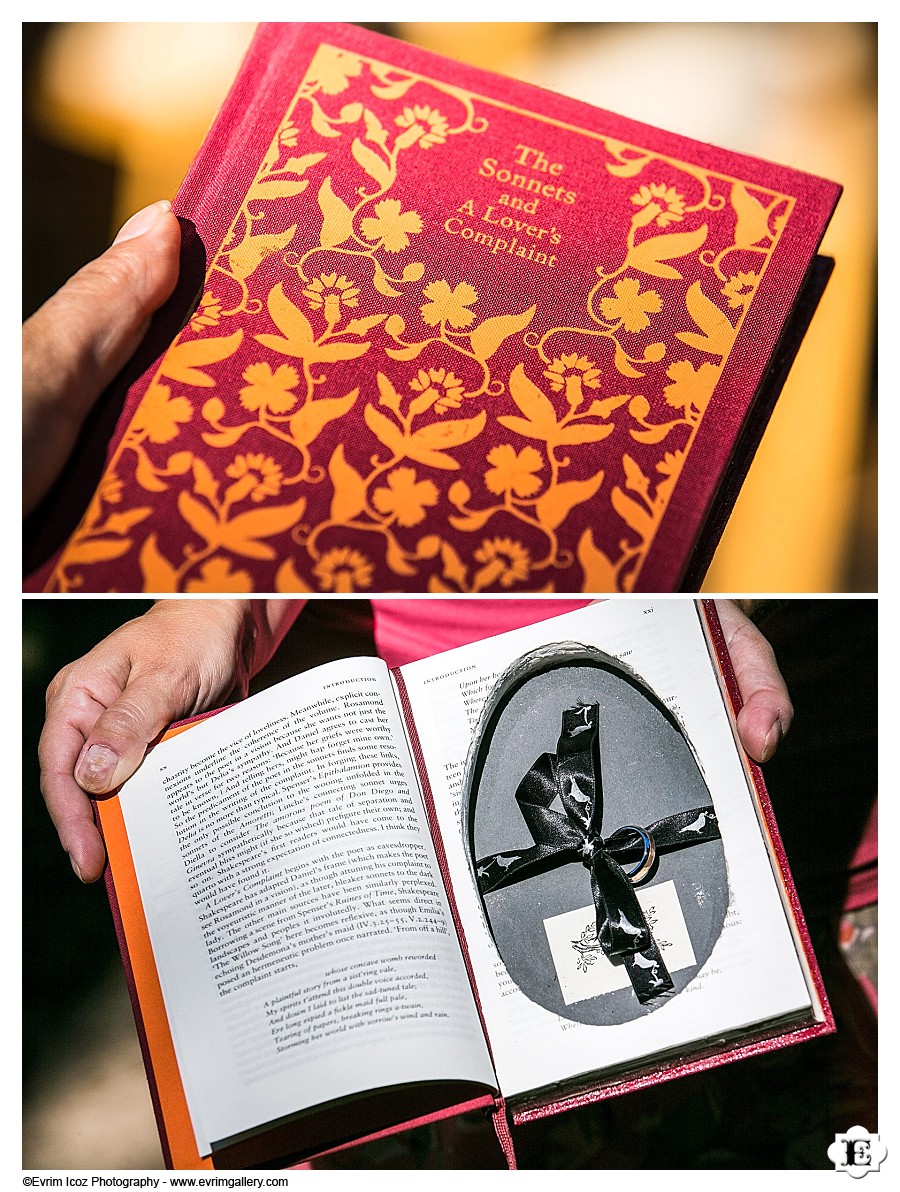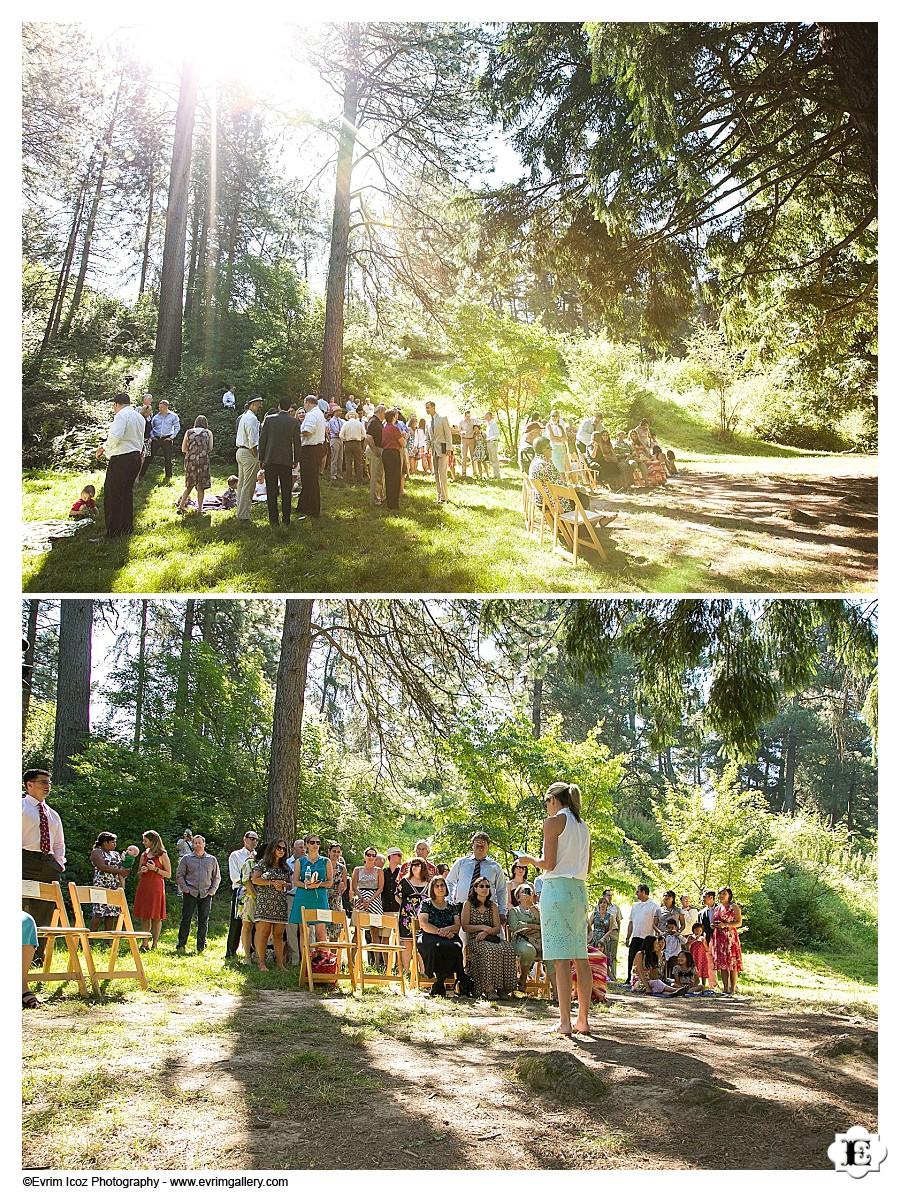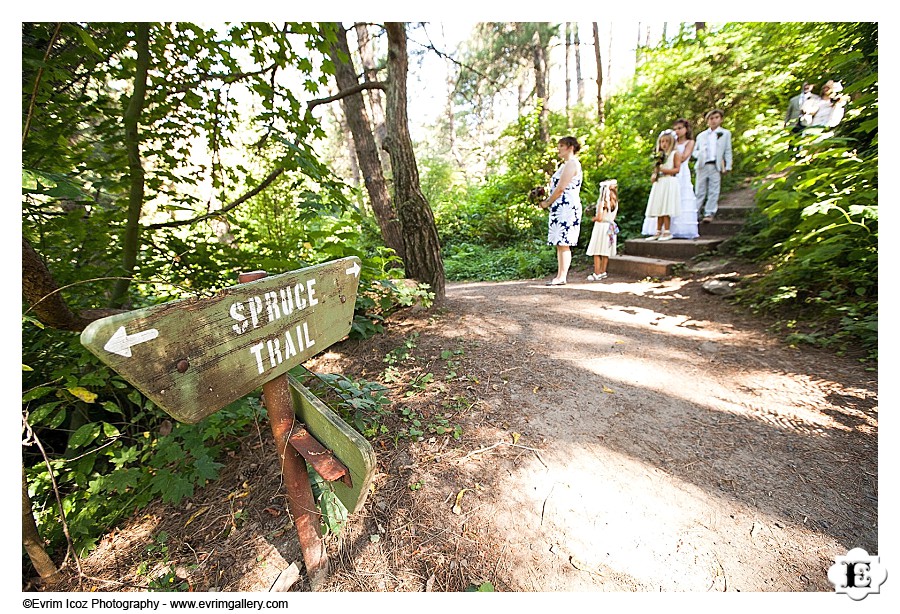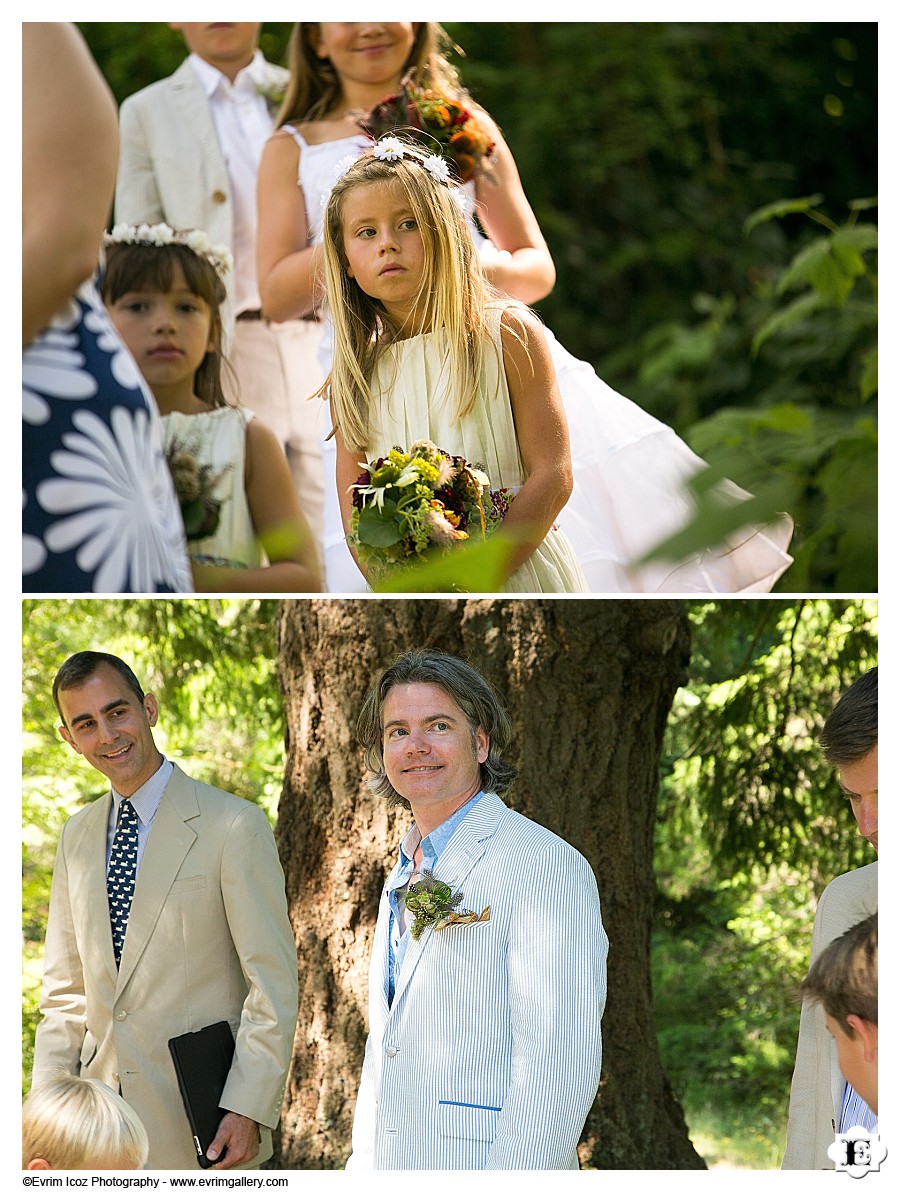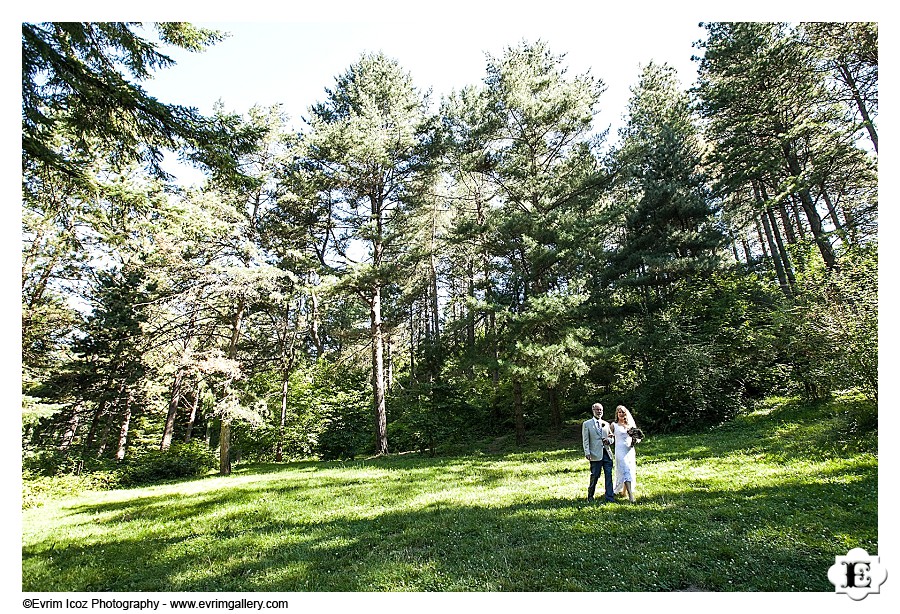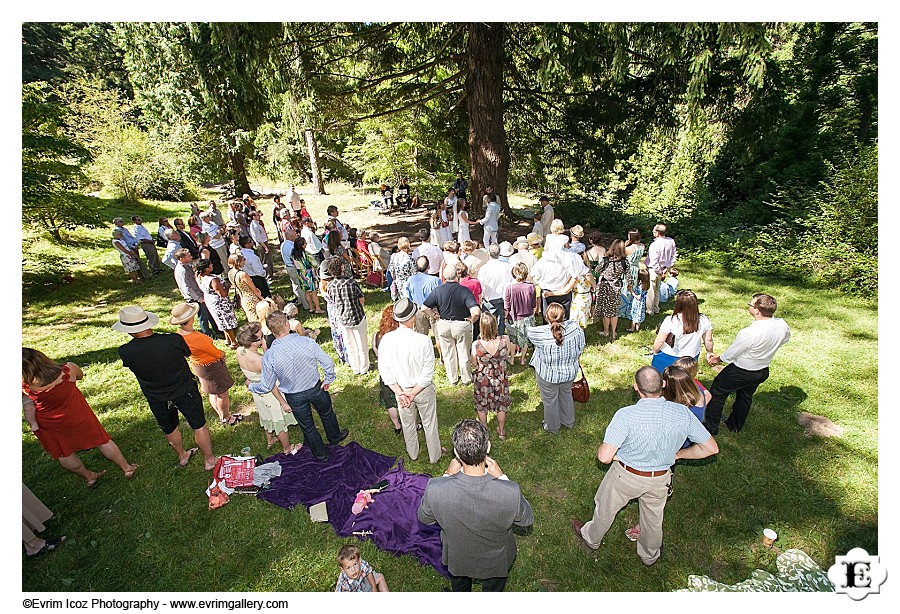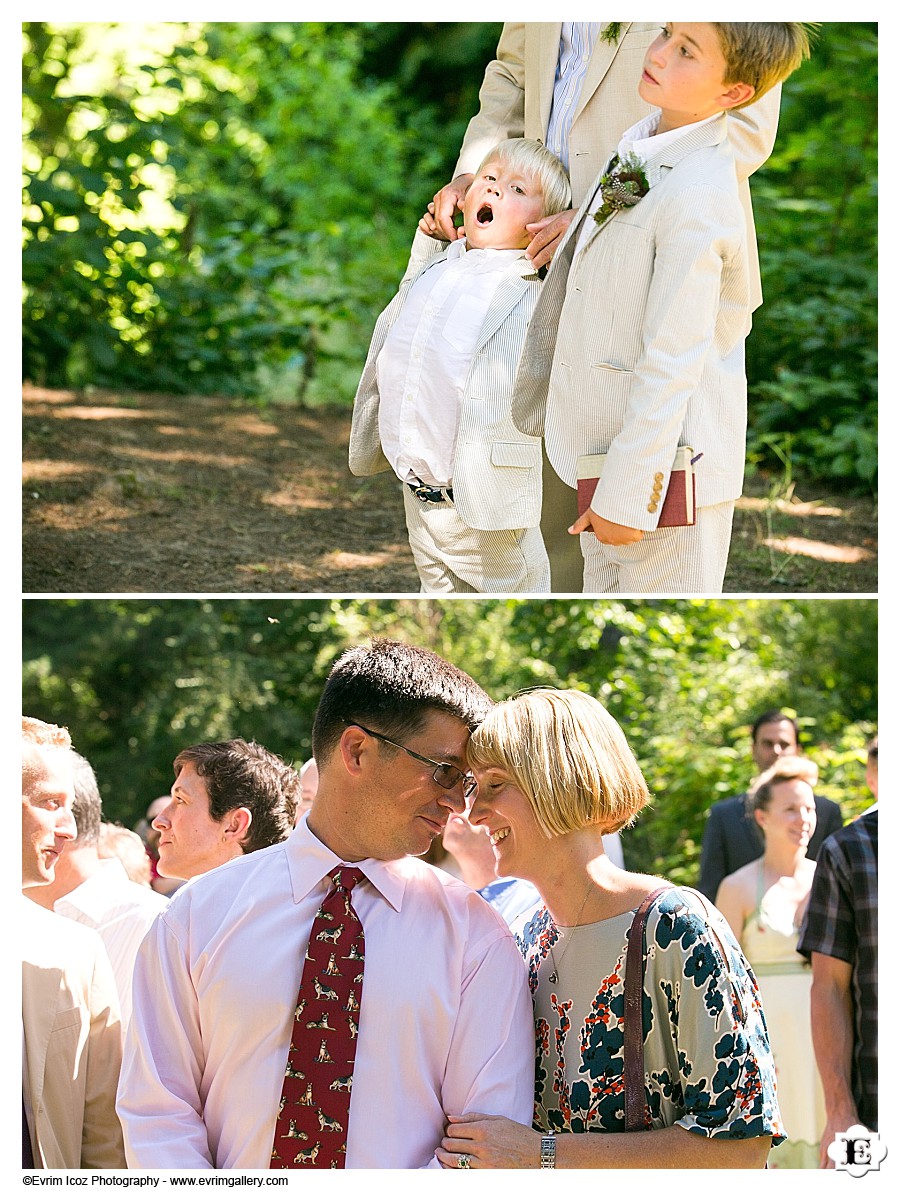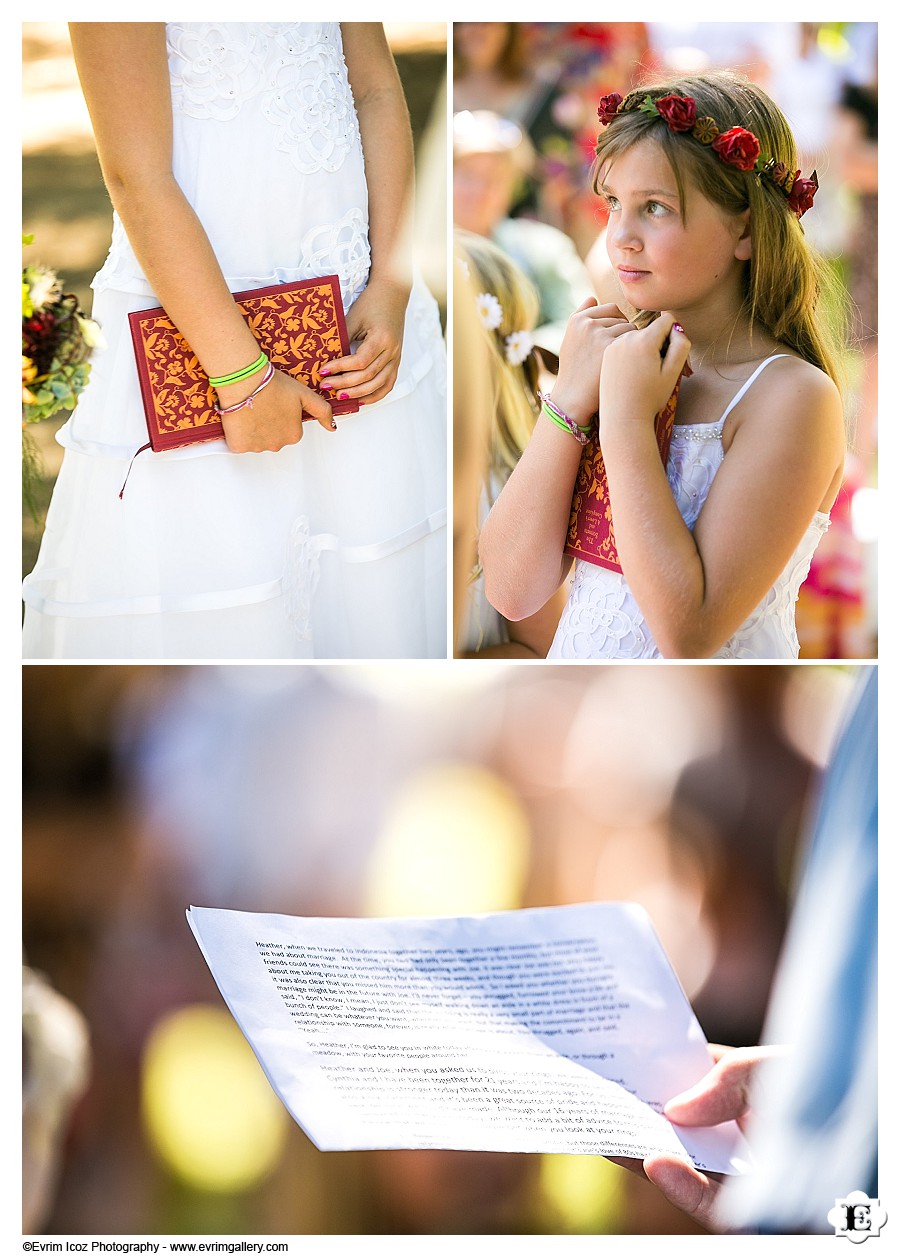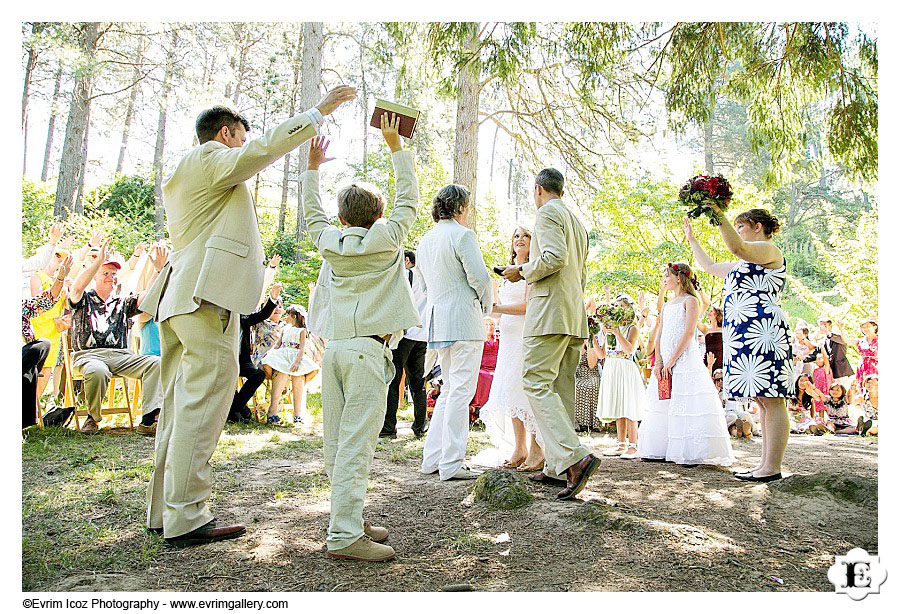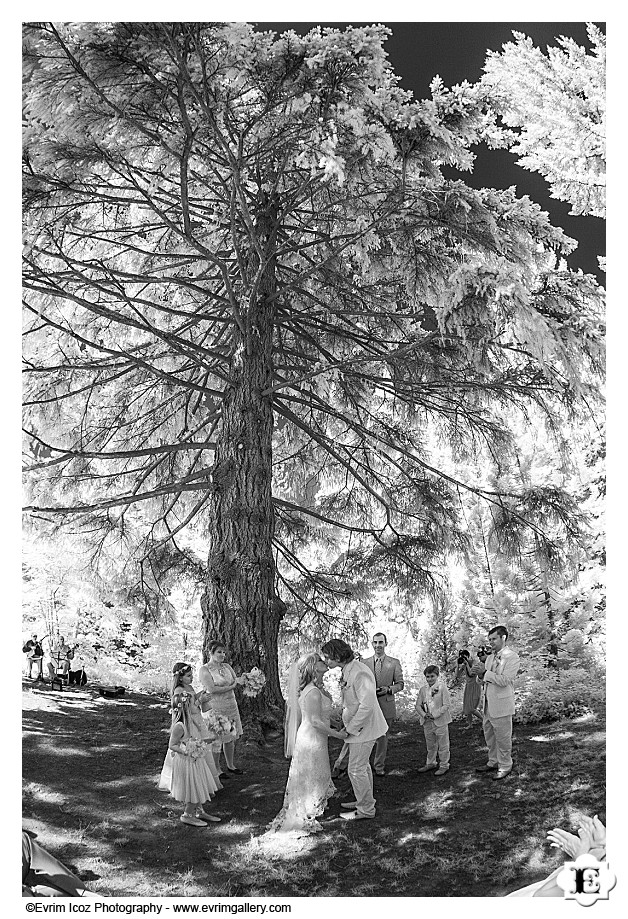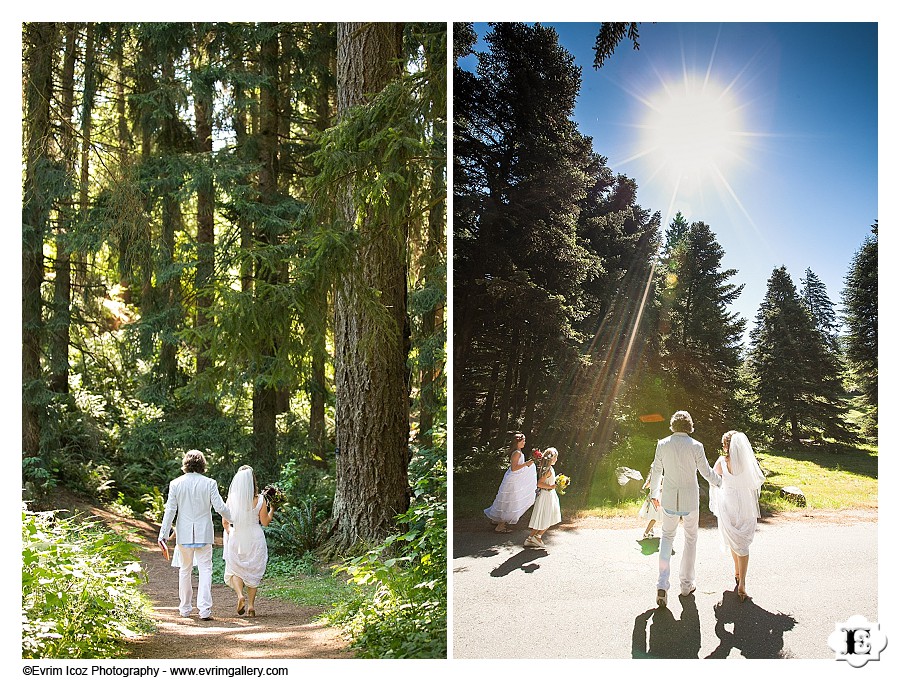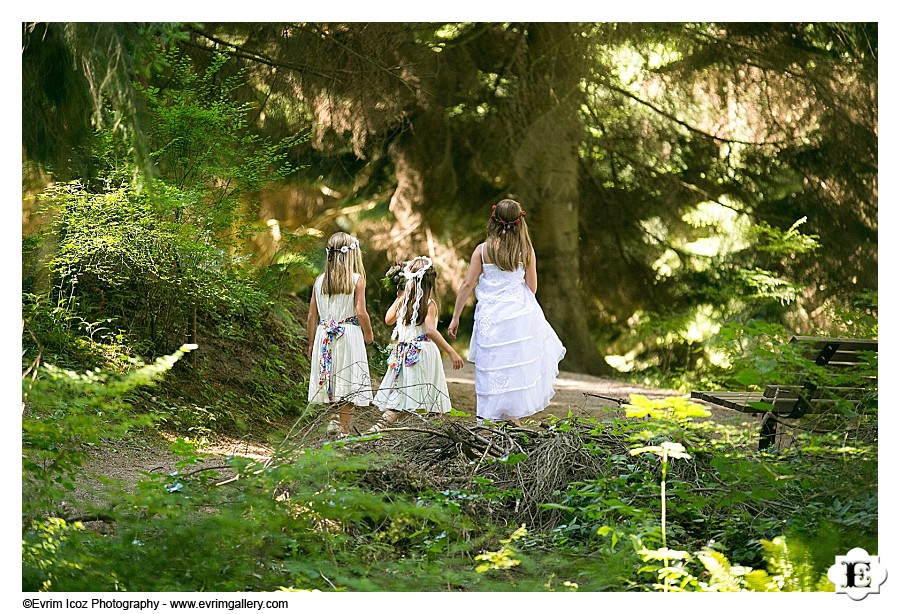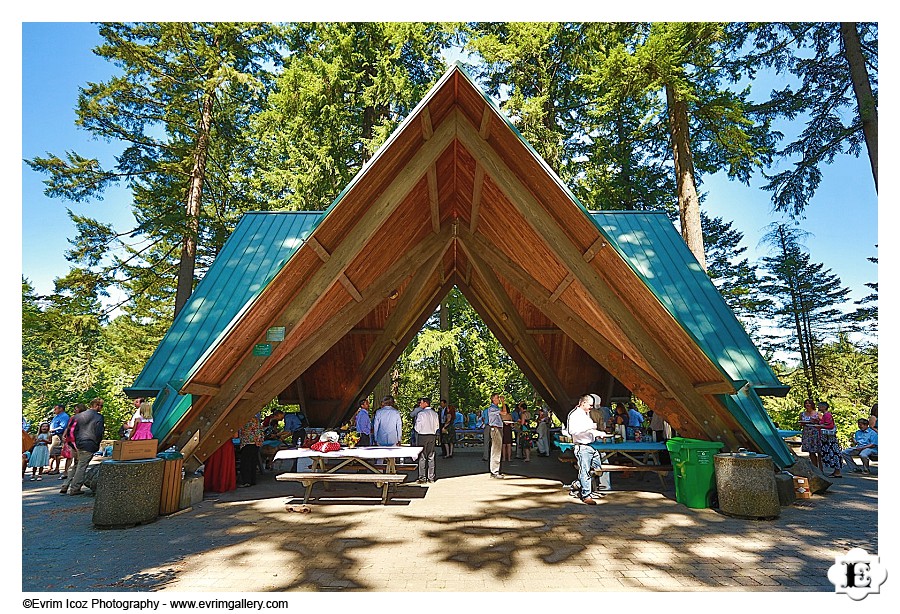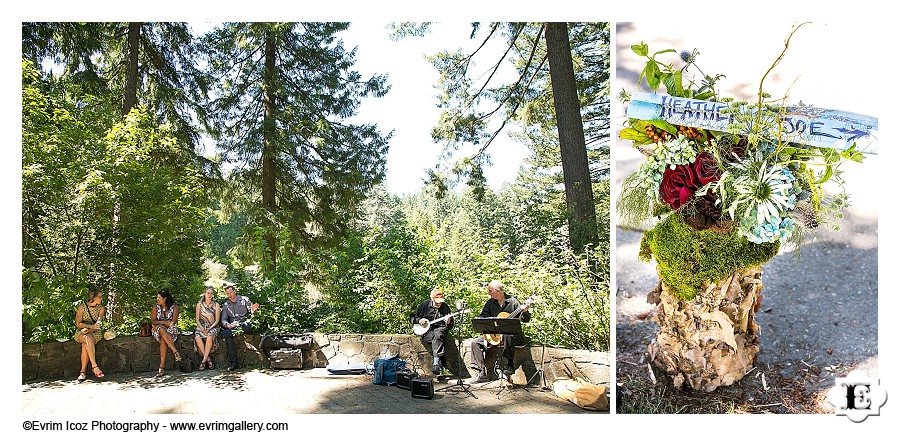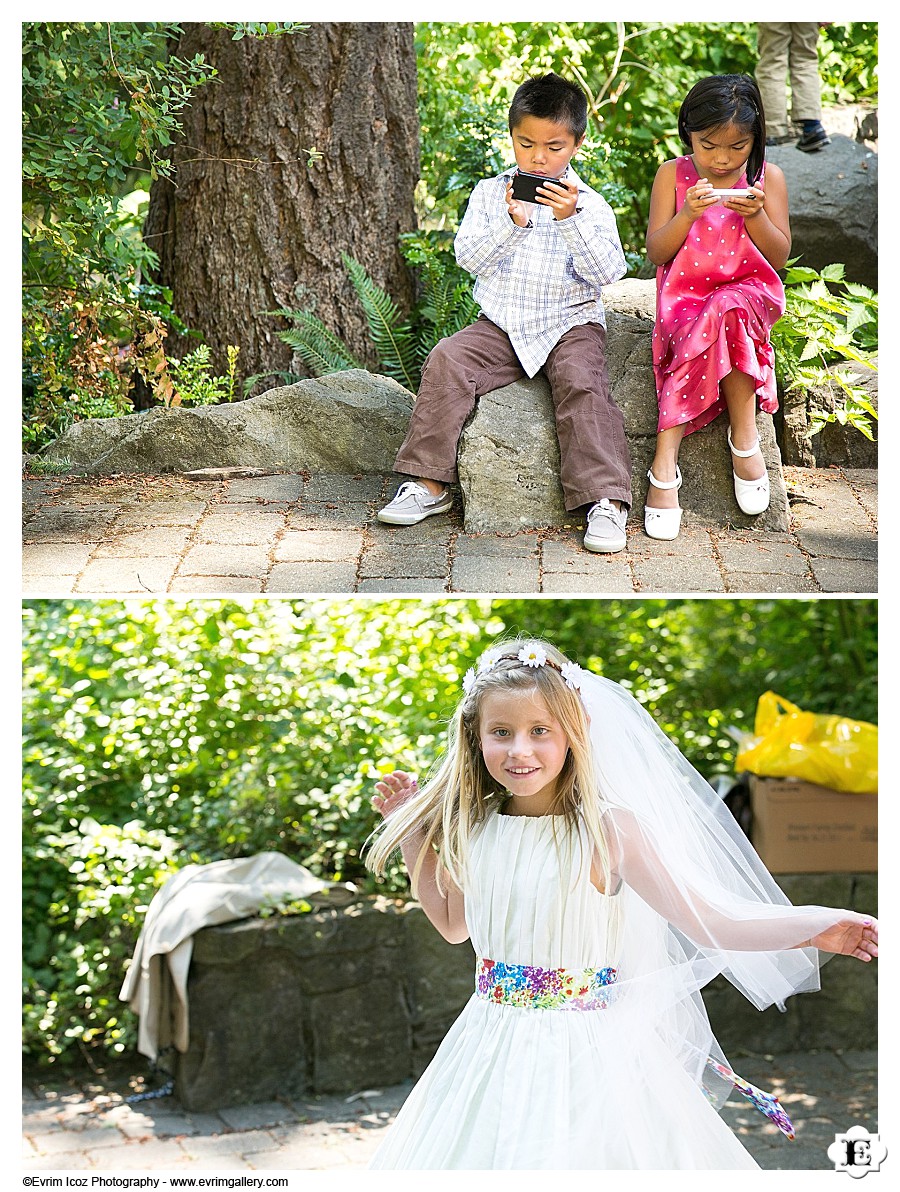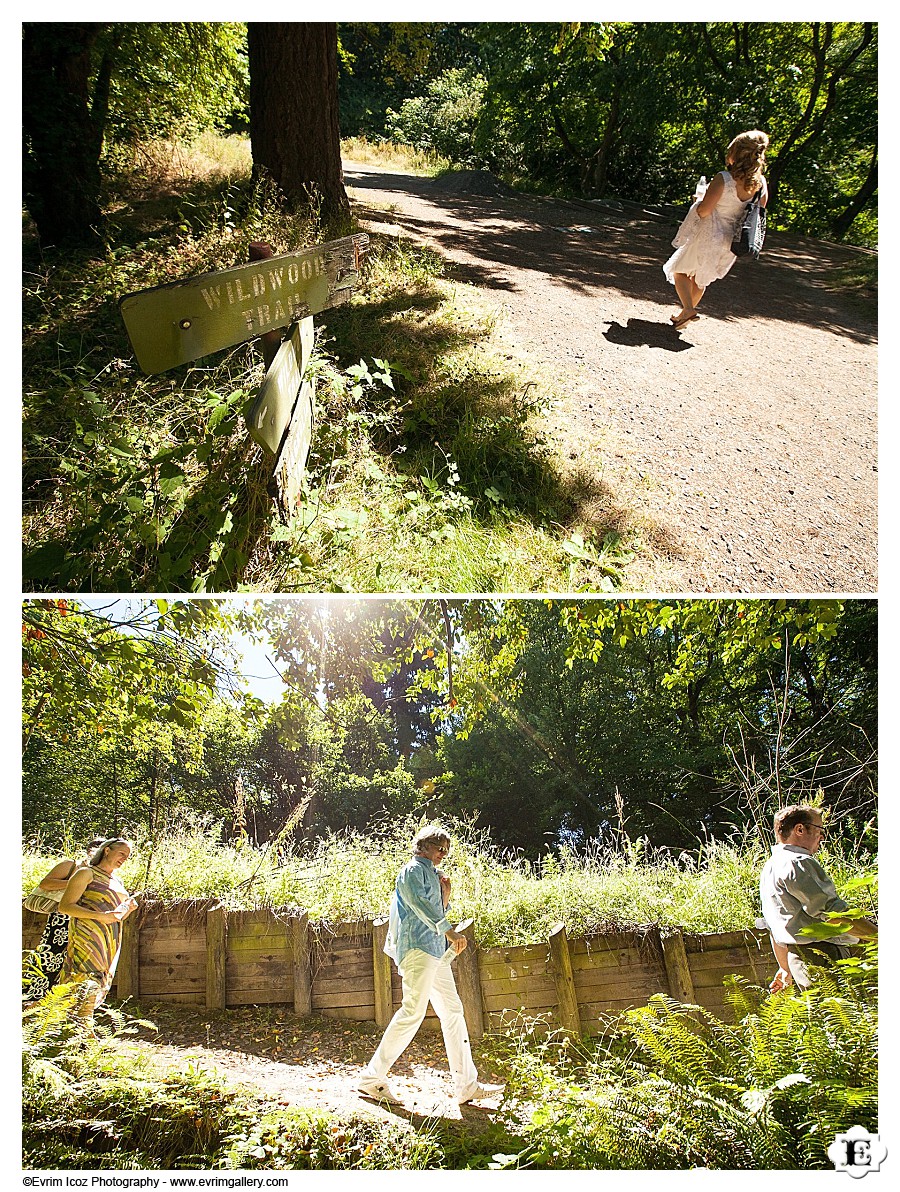 Hike to Rose Garden