One of the joys of being a wedding photographer at Portland is that we have some amazing and diverse locations to shoot within an hour of the city. One such location is Kruger's Farm Market. Kruger's Farm is a beautiful working farm / market at Sauvie Island, most known for the pumpkin picking, summer concerts or the corn maze, but they also do weddings, and it is a beautiful background for a classic Oregon style wedding. Allison and Michael's wedding was one of those beautiful weddings. They even had a fire dancer come to do a cool show! The chocolate covered strawberries were very tasty (they insisted I try one 🙂 ). The bridal party arrived to wedding on friendly Farmer Don's tractor. Their ring bearer was their dog they adopted from Humane Society.
Here is a quick selection of images. Check back the blog for the full wedding in couple weeks!
Vendor reviews:
Coordinator/ Wedding Planner:   Emee with EJP Events. As always, she did a great job. She was working very hard!
Catering / Food:  Vibrant Table  –  Amazing food. You can't go wrong with Vibrant Table.
Make-up: Katherine from Event Cosmetics / Bridal Loft. Katherine is fun and always does an amazing job. She even stayed around to freshen the makeup under the hot weather! I love working with her!
Transportation: Farmer Don – total gentleman – Michael wanted to pose on the tractor and he was cool with that!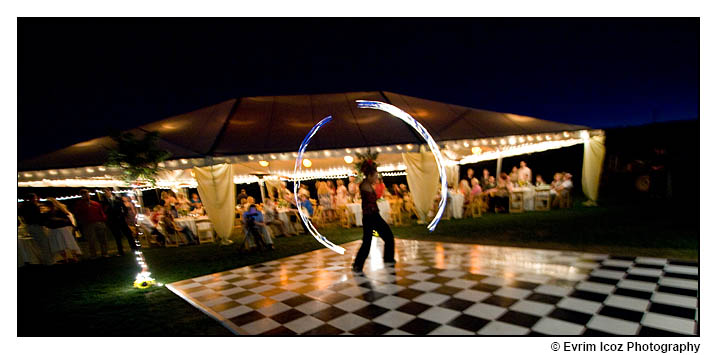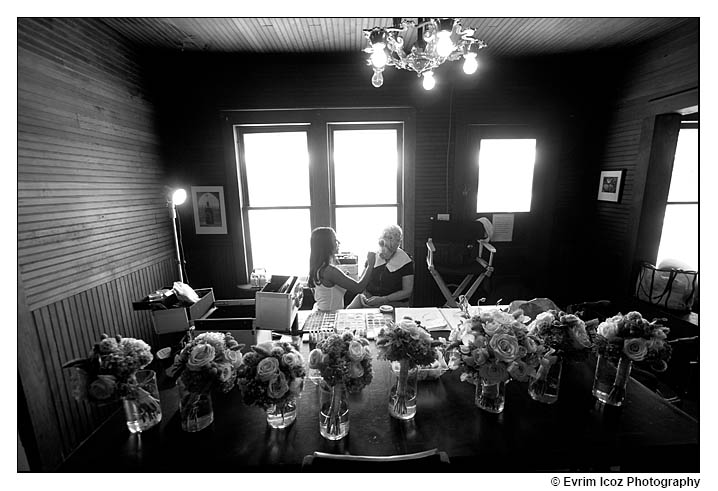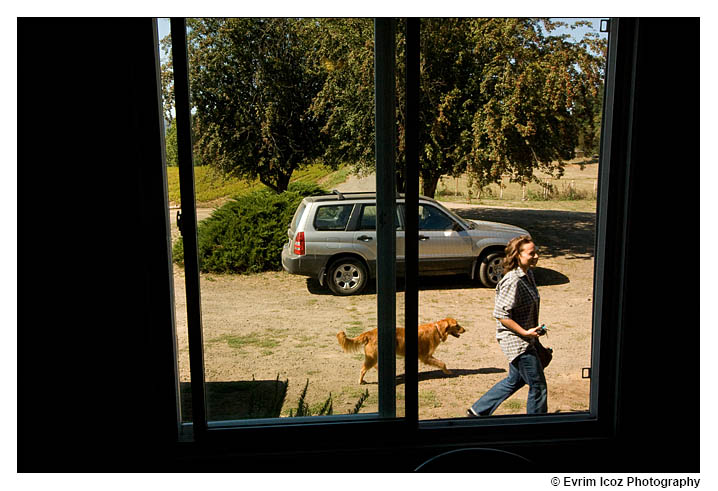 Figs!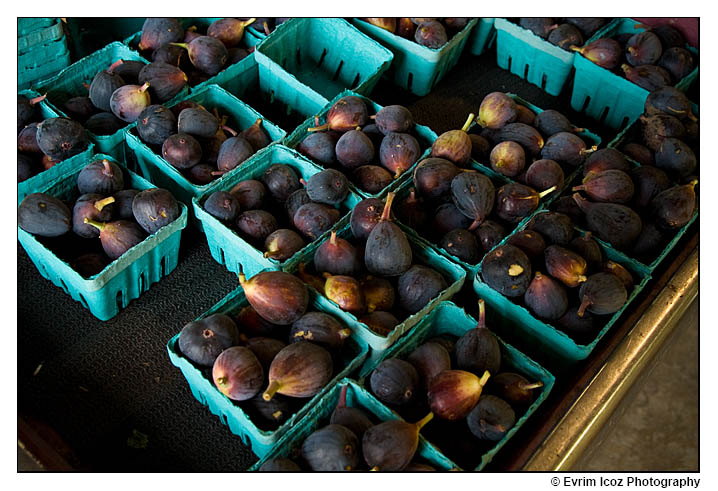 The little ring bearer!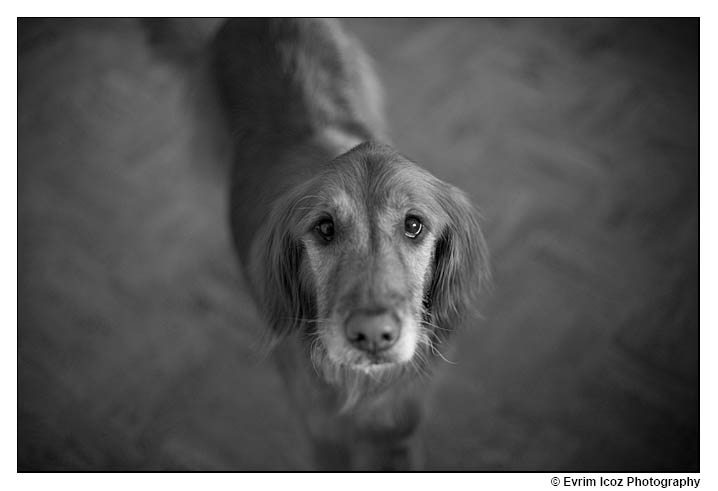 Katherine from Event Cosmetics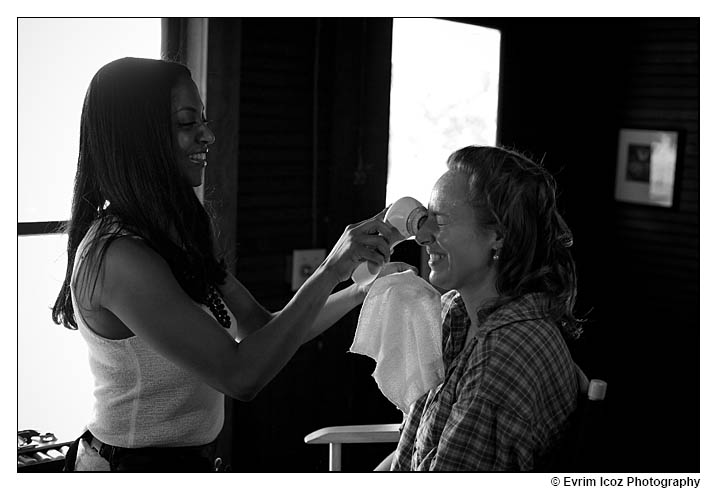 Place cards – or place rocks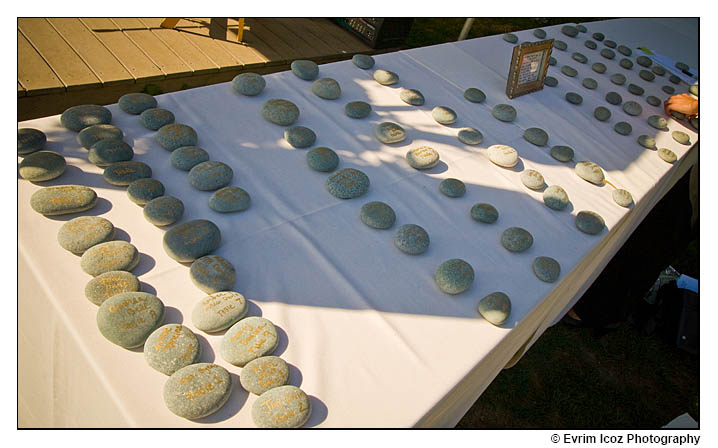 Arriving in style on the tractor. Don sad the tractor is older than he is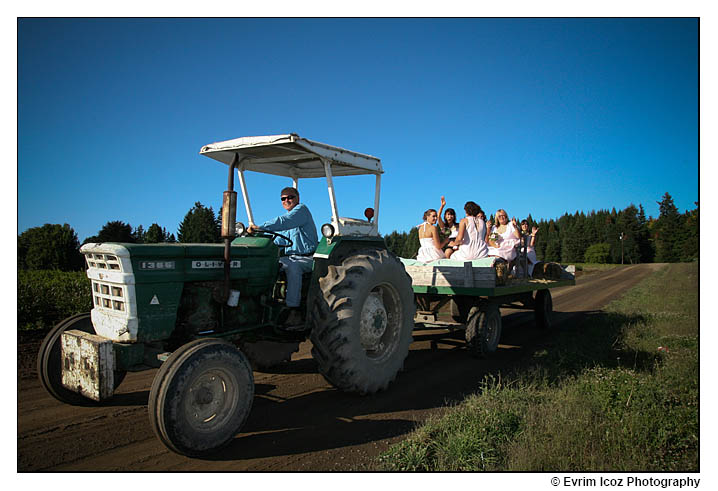 Shy ring bearer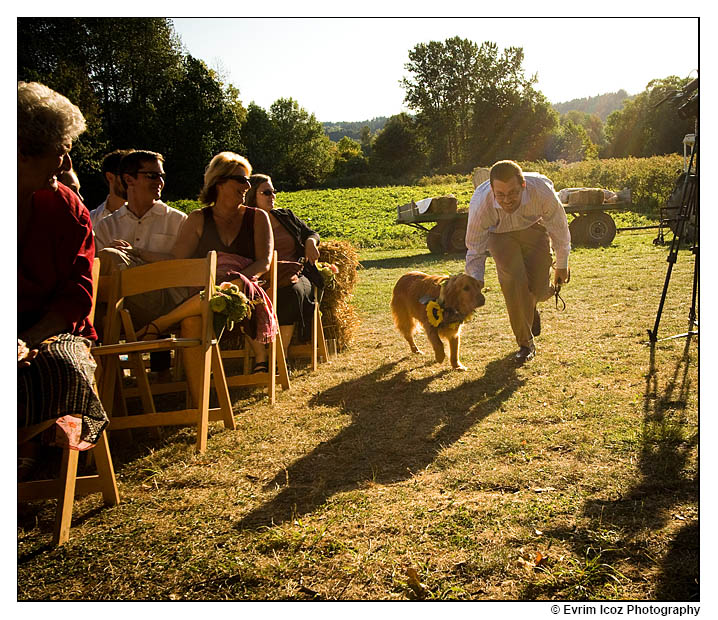 Awesome satays!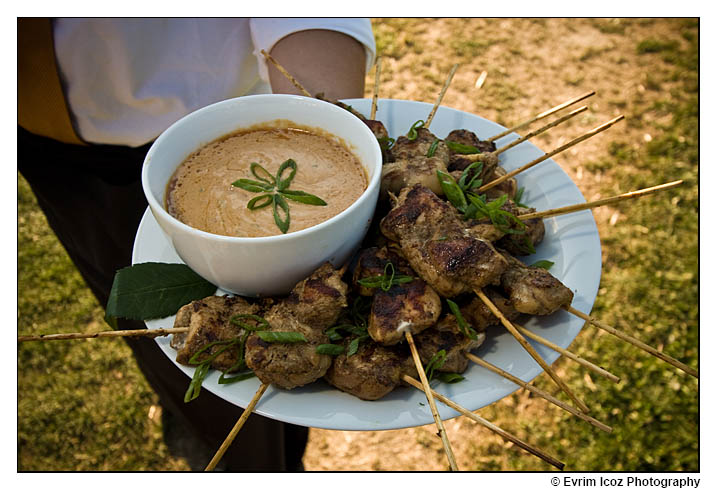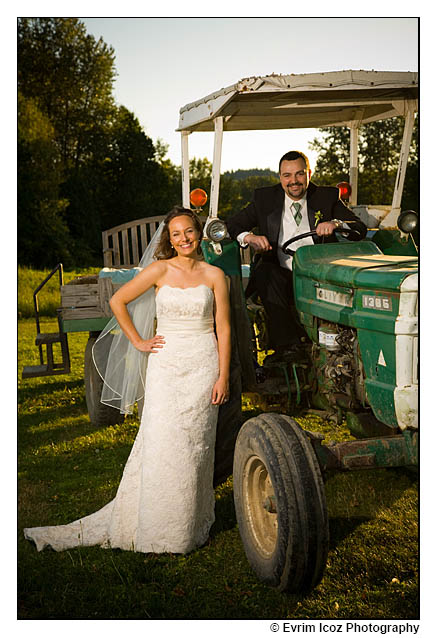 These were amazing – and they looked great too!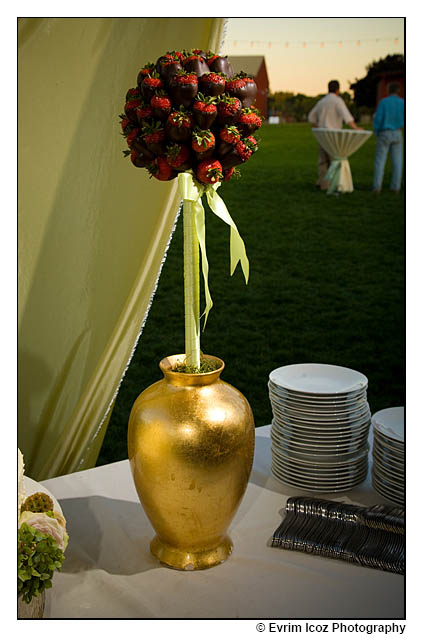 Fire dancer at a wedding? you bet!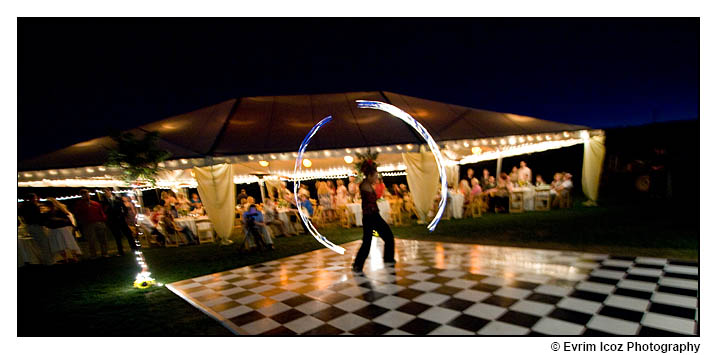 First Dance!