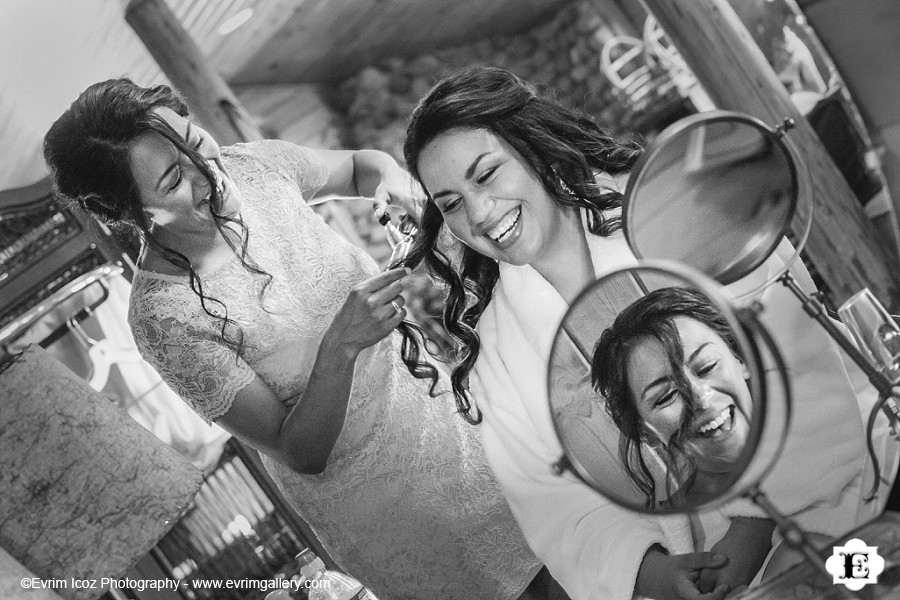 I have known Denisse and Craig for years and we have been good friends. I was very excited when she told me they were getting married and was honored to hear they wanted me to be their photographer!
Mt Hood Bed and Breakfast is one of my favorite places in Oregon to shoot. Such wonderful view, and owners are great people. They upgraded their property quite a bit as well. It is definitely a beautiful destination near Hood River and Columbia Gorge, without being far from Portland.
Denisse is a planner – that I knew. She owns her business, a cleaning company that I personally use and recommend. She did a wonderful  job planning for her wedding – it was a beautiful rustic wedding that fit perfectly with the Mt Hood Bed and Breakfast. She provided parasols for the guests, cake and pies were set on log slices (and were yummy), and a ton of little details like giant Mr & Mrs sign on the barn that a lot of couples took pictures in front of, and also a Polaroid guest book which was a big hit as well.
I also had the pleasure of working with Premier Catering that provided delicious food, Fleur Cakes that provided the yummy cake, Tammy's Flowers with amazing flowers , and bride looked fantastic thanks to Powder Inc.