Yili and Dan were married in the beautiful serene surroundings of Portland's Lan Su Chinese Garden.  The Asian themed wedding was accentuated by the beautiful red oriental bridesmaid dresses that matched perfectly with with the lovely bouquets from Passionflower Floral. Their ceremony was held on the Moon-Locking Pavilion in the center of the koi and lily pond.  After the ceremony, their guests departed the gardens on one of many PDX Pedicabs to their reception destination, Portland Embassy Suites, Queen Marie Ballroom. The wonderful reception was  full of great music and dancing.  Eric from All Wright Music was DJing the party, needless to say, the dance floor was packed all night long from the first dance to the finale of "New York New York" from ol' blue eyes, Frank Sinatra.
Vendors:
Caterer: Embassy Suites
Ceremony Musicians: Duo Con Brio
Reception DJ:  All Wright Music
Transportation: PDX Pedicab
Florist: Passionflower Floral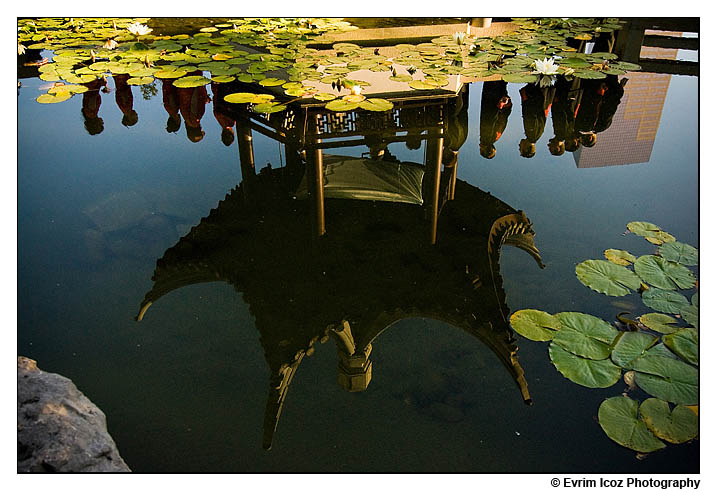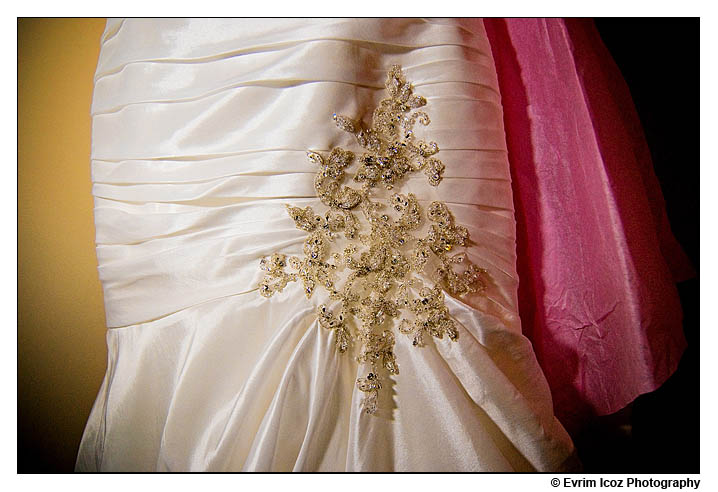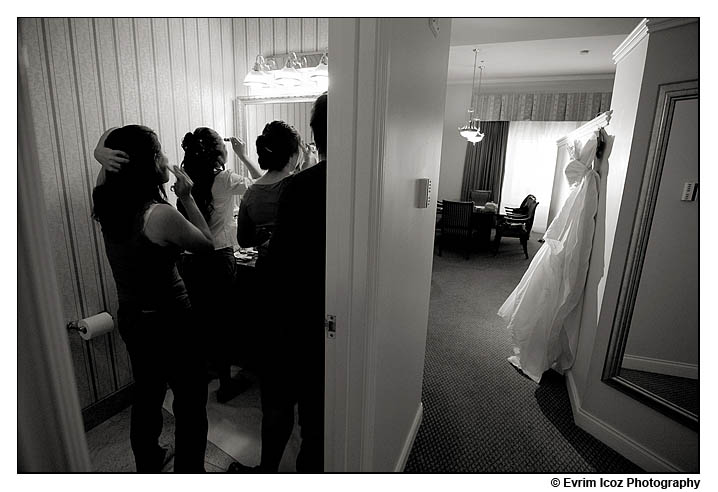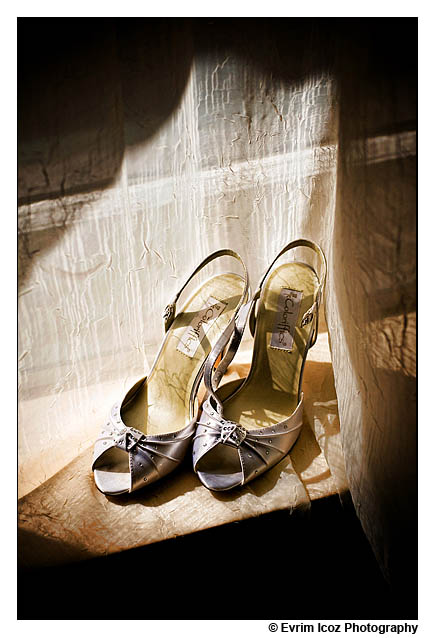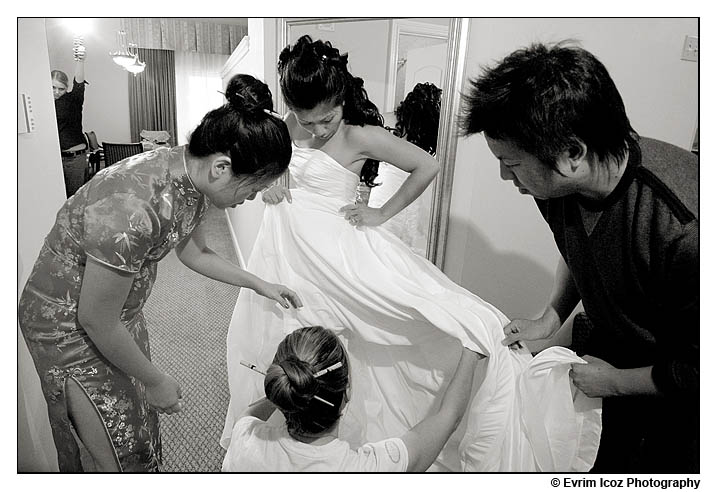 Once Yili had her dress on the paparazzi showed up!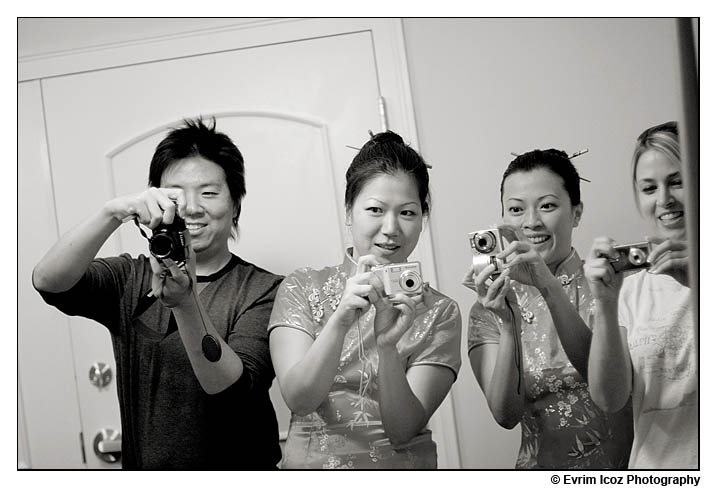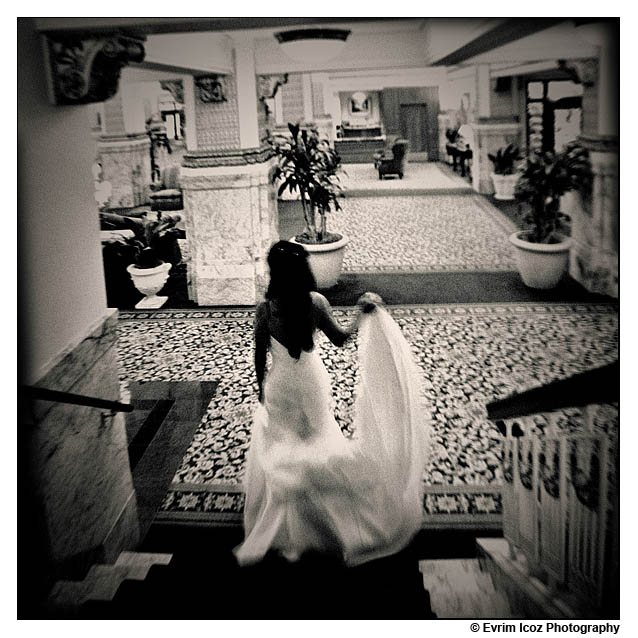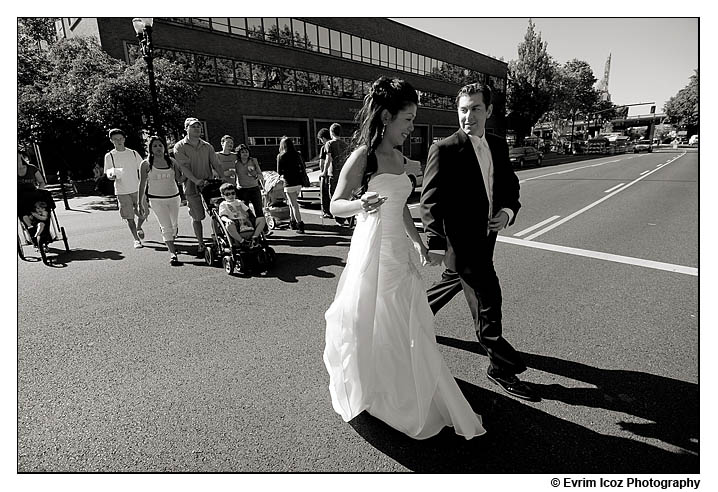 A passing train under the Steel Bridge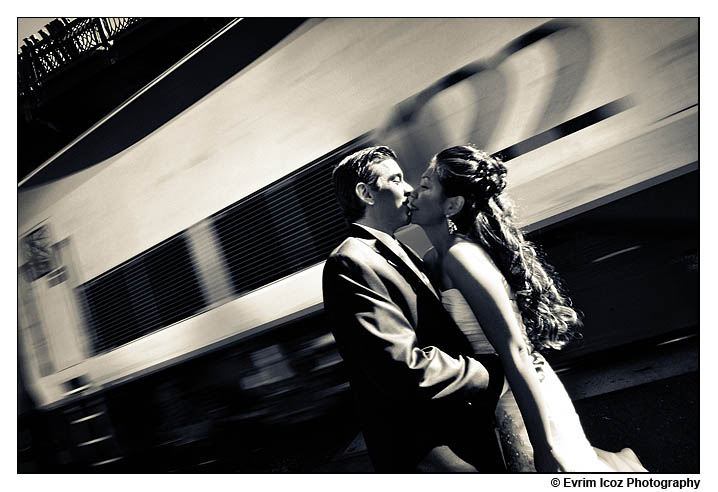 How you doin?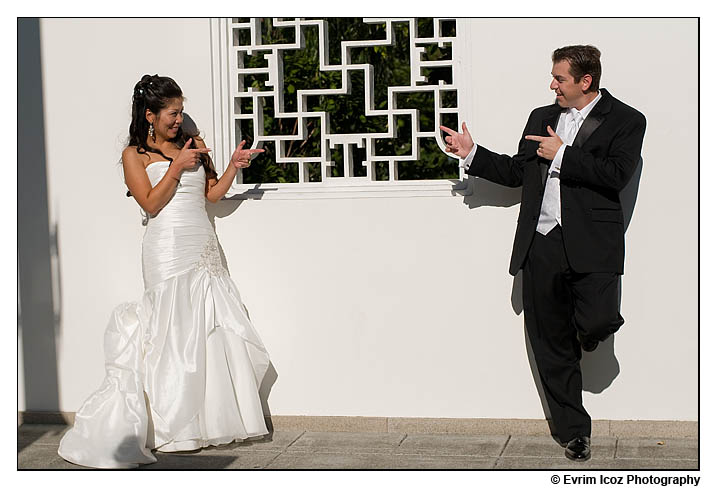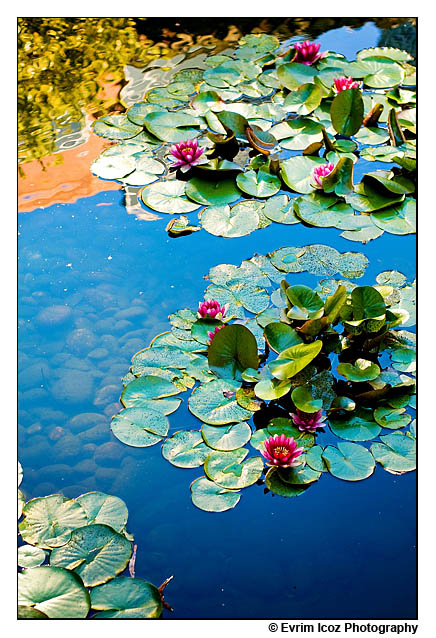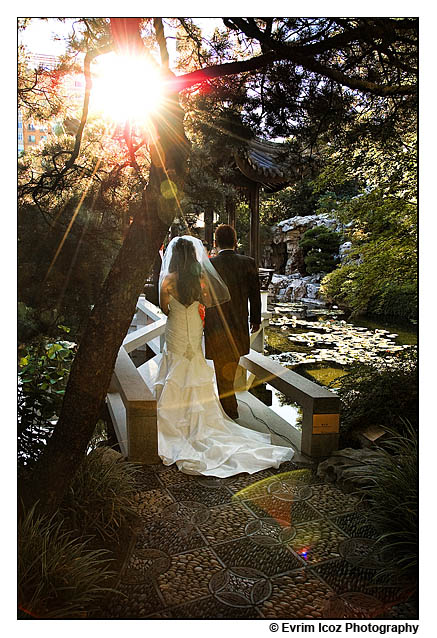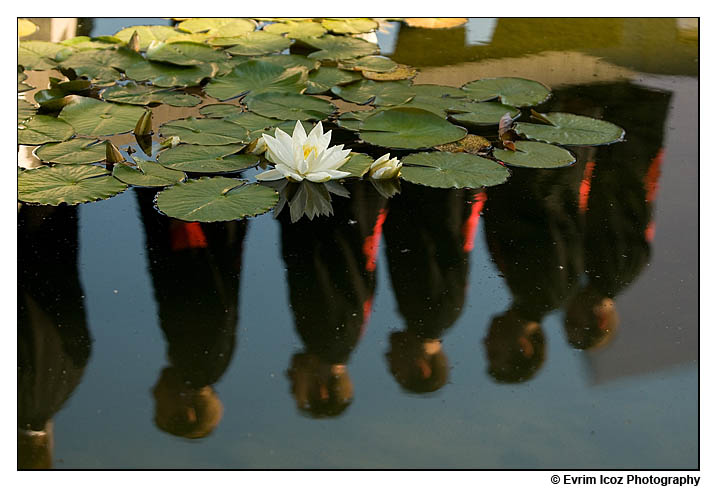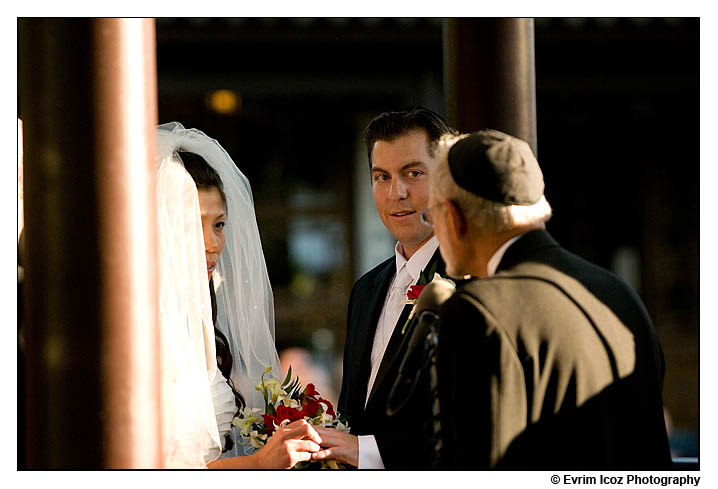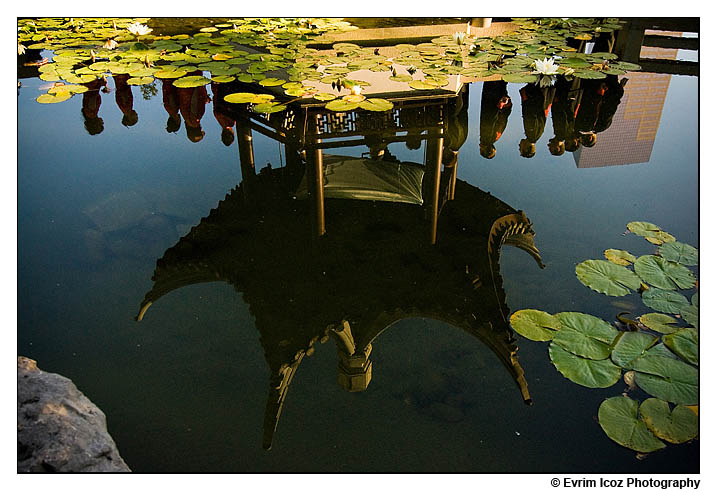 The Pedicab takes them away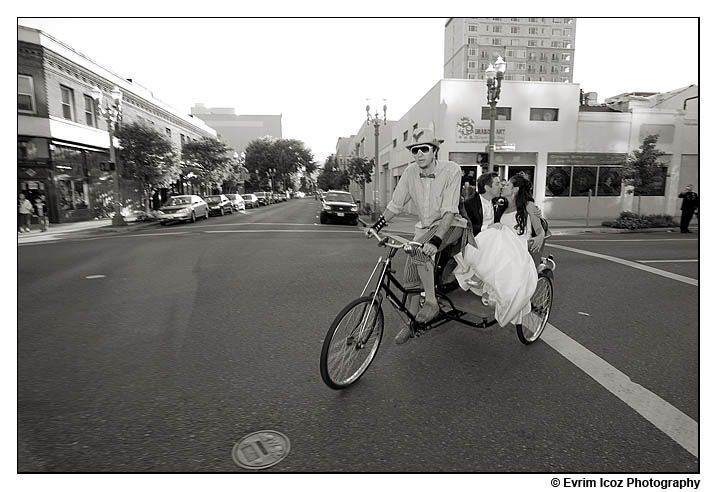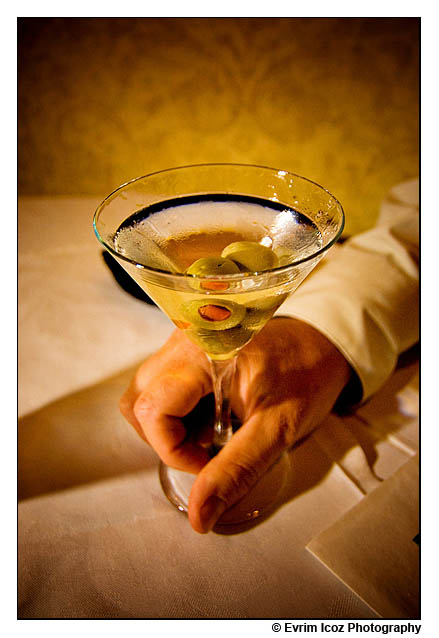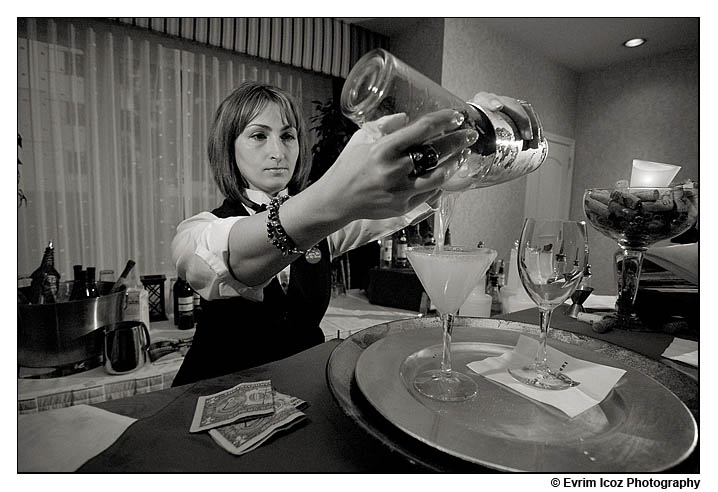 Mango, strawberry and lemon sorbet to cleanse the pallet.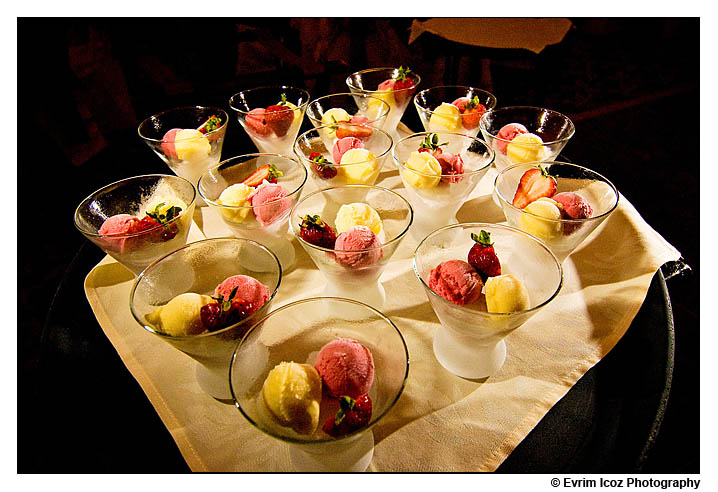 Ahhh.. she shot me!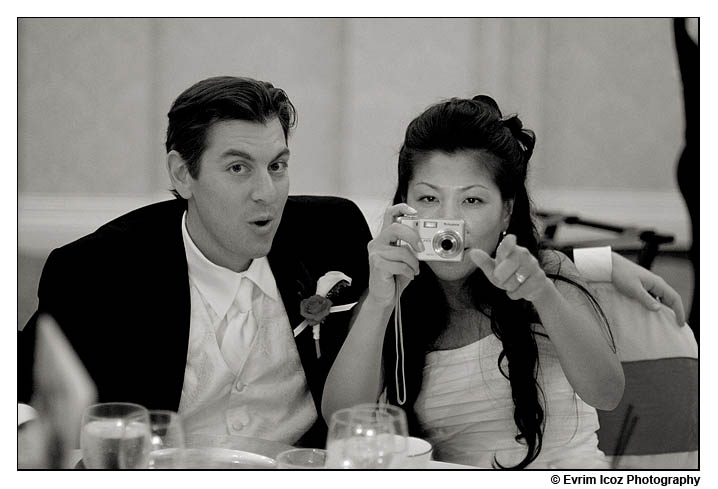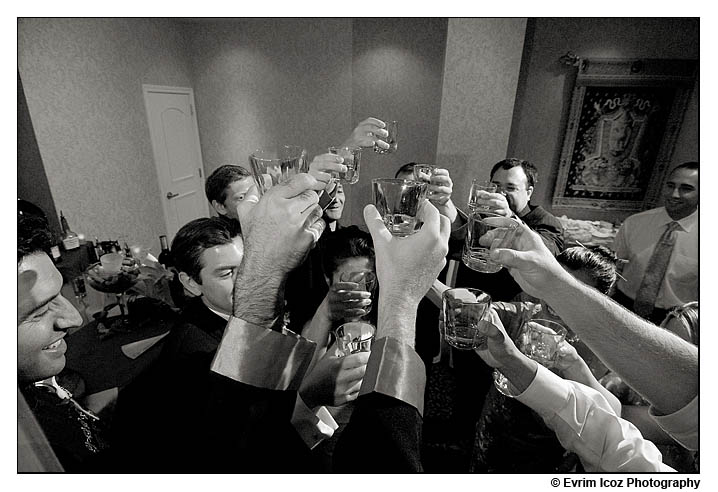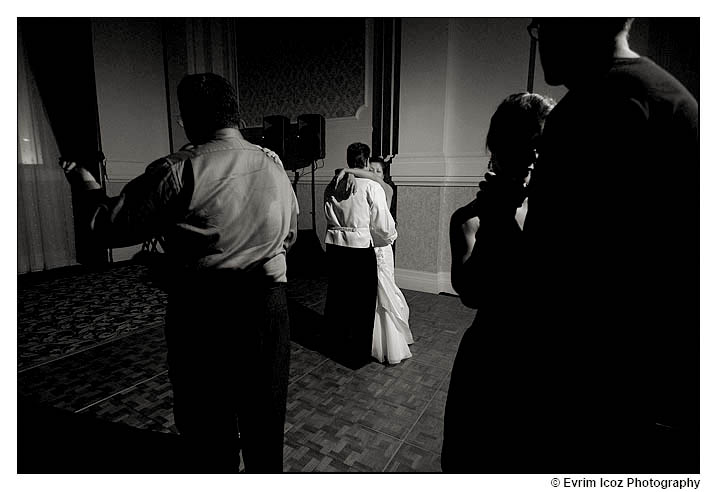 Hora (chair dance).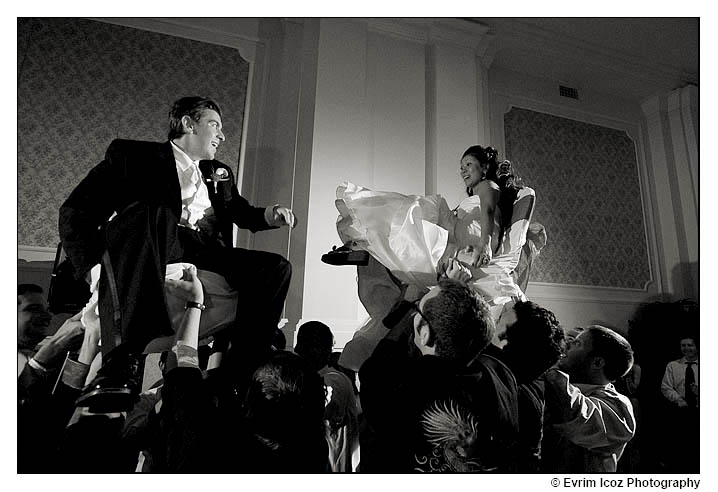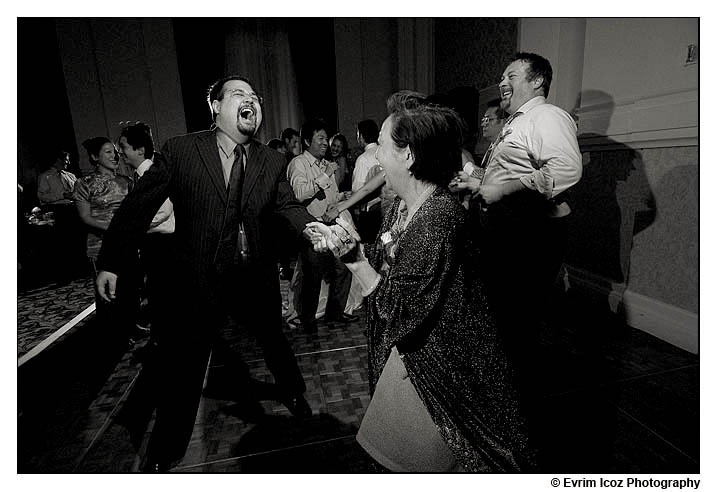 Bouquet Toss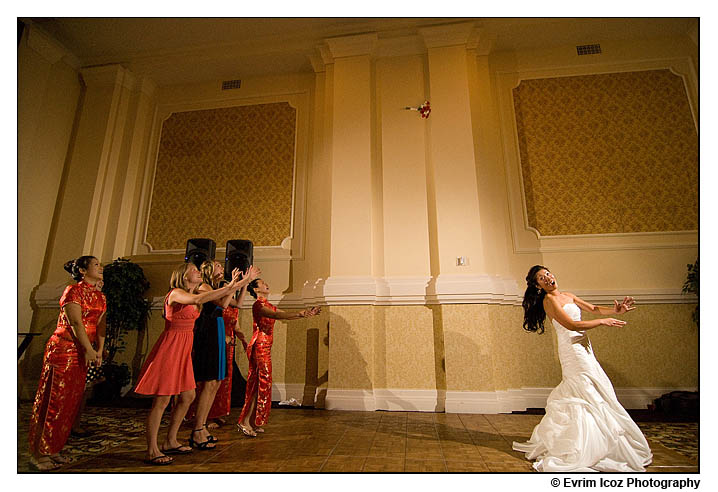 THRILLER! Michael Jackson in the house!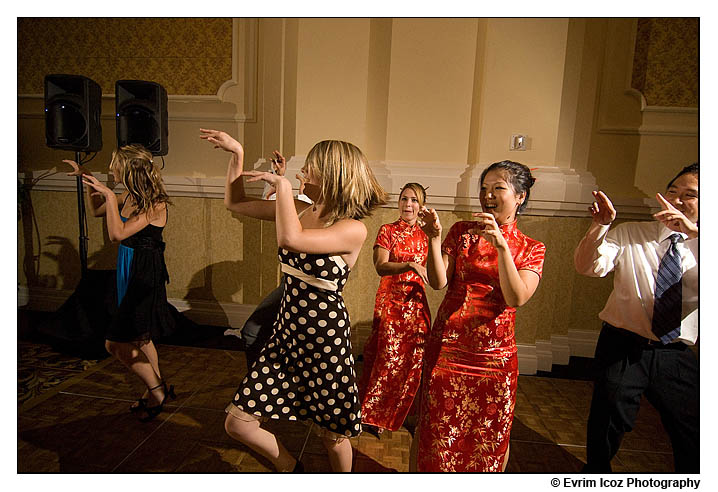 They had cool pictures on each table detailing their relationship. This one is from the time when Dan proposed!