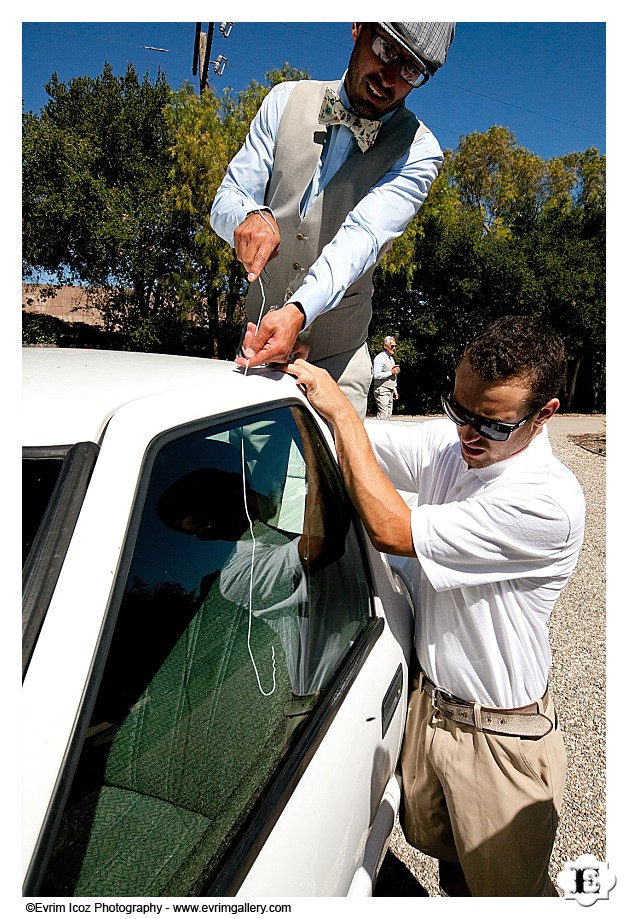 So it all started by Teascha seeing one of my business cards at a local restaurant. Not sure who put it there, but Teascha was visiting Portland and decided to take a chance on me and saw it as a sign that she found when they were on this romantic dinner!
Fast forward a year, and I was photographing their wedding at Santa Ynez. I had just photographed a wedding in Bend, and flew to Santa Ynez. What a beautiful area! Rested the next day I photographed their wedding. And the day after, I was back in Portland.
It was an elegant affair. Both Eric and Teascha are beautiful people inside and out, and it made my life much easier! Their lovely dog was the star of the show sometimes as well. Some of the highlights of this Santa Ynez valley wedding for me were the homemade deserts Teascha's sister made, and the fact that it was the first wedding where the groom tried to jimmy a car. One of the guests locked their key in the pickup, while parked right where the ceremony was going to happen!After unsuccessful attempts, AAA was called and groomsmen placed bets on how many seconds it would take for him to open – the over under was 34 seconds. It took the AAA guy 6 seconds.
After that they had a relaxed fun ceremony and lots of good wine was flowing at the reception. This was after all Santa Ynez valley, where Sideways was filmed. After the wedding, I rushed to Hitching Post, where part of Sideways was filmed and had myself a nice Pinot 🙂
Coordinator: Kristie Erath, Officiant: Steve Morgan, Caterer: Ono Catering, Baker: Crystal Sbragia-Pruyn, Ceremony & Reception DJ: Kevin Dayspring, Bride's Dress Designer: KT Jean, Make Up / Hair: Champagne Spa and Lounge
(You can see the full set of pictures here. Please ask for the password from the couple.)