I noticed some unusual activity on my site, and sure enough, somebody copied my entire site (replaced the photos though) including my design, and coding. I was a web programmer at Intel for years so I designed and programmed my own website.
Here is my site: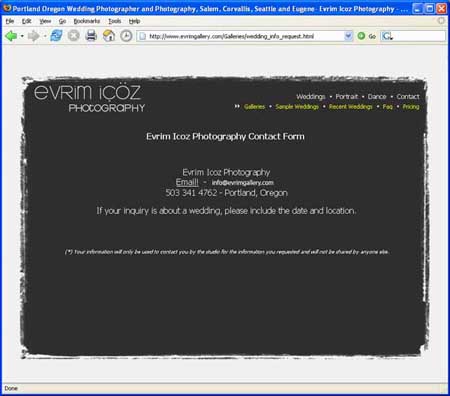 Here is his ( http://www.kennethphotography.net/ ) site: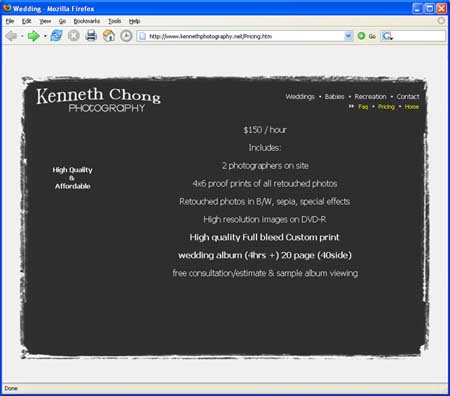 Some people have no shame. It is not a test as he is using this at Los Angeles craigslist. I sent him an email to remove it. Let's see what happens.
The sad thing is that he seems like a guy starting out in photography business. Talk about starting off on the wrong foot. We as photographers really depend on our intellectual property and copyright in our business. Then you go and copy someone else's site…
Oh well.