This was a super fun wedding! The theme was The Shining, of course, this being at the Timberline Lodge. There were so many small touches! The couple are pharmacists so their place holders were medicine bottles, and they had little bits from The Shining at the wedding like a typewriter typing "All work and no play makes Jack a dull boy".
During the reception, they showed their spoof video of how Loren proposed to Angela, acting out The Shining the entire time. I love to get a copy of this video!!!
It was freezing outside, but Angela and Loren braved it to get some awesome photos. Angela looked gorgeous in her vintage inspired dress and head piece, while the whole wedding had color red as the theme. Loren has some handsome Converse shoes to match Angela. They had a Matrimony newspaper as a program, a rice ceremony, and a reading of the "The Giving Tree" by Shel Silverstein during the ceremony.
I also think the wedding bouquet was one of the most interesting ones I have ever seen! Add to that, there was even remote attendance to the ceremony with a video conference! Check it out!
Venue: Timberline Lodge
Catering: Timberline Lodge
Cake: Dream Cakes
Florist: Swan Island Dahlia
You can see the full set of pictures here. Please ask for the password from the couple.
Seeing each other for the first time!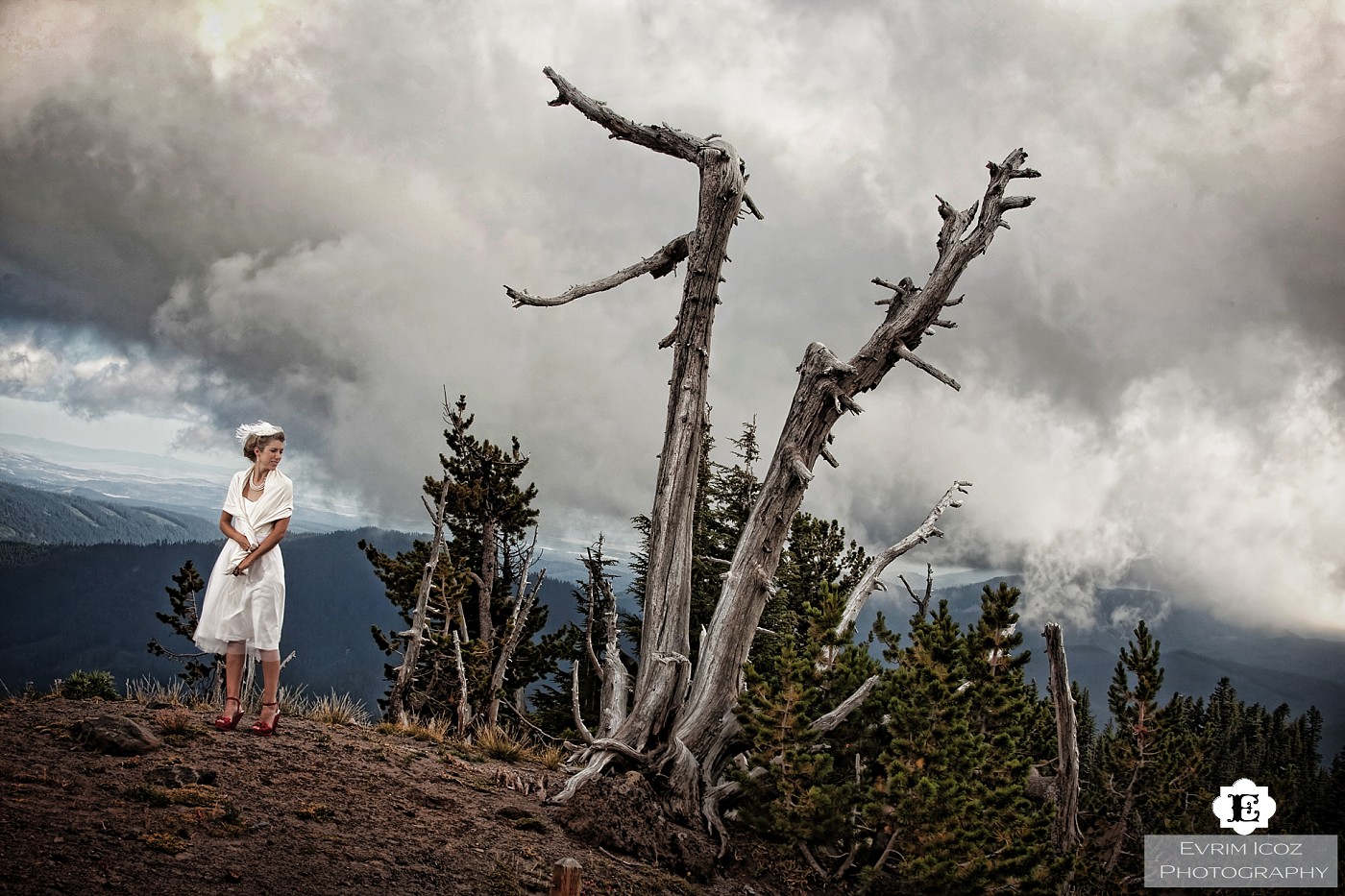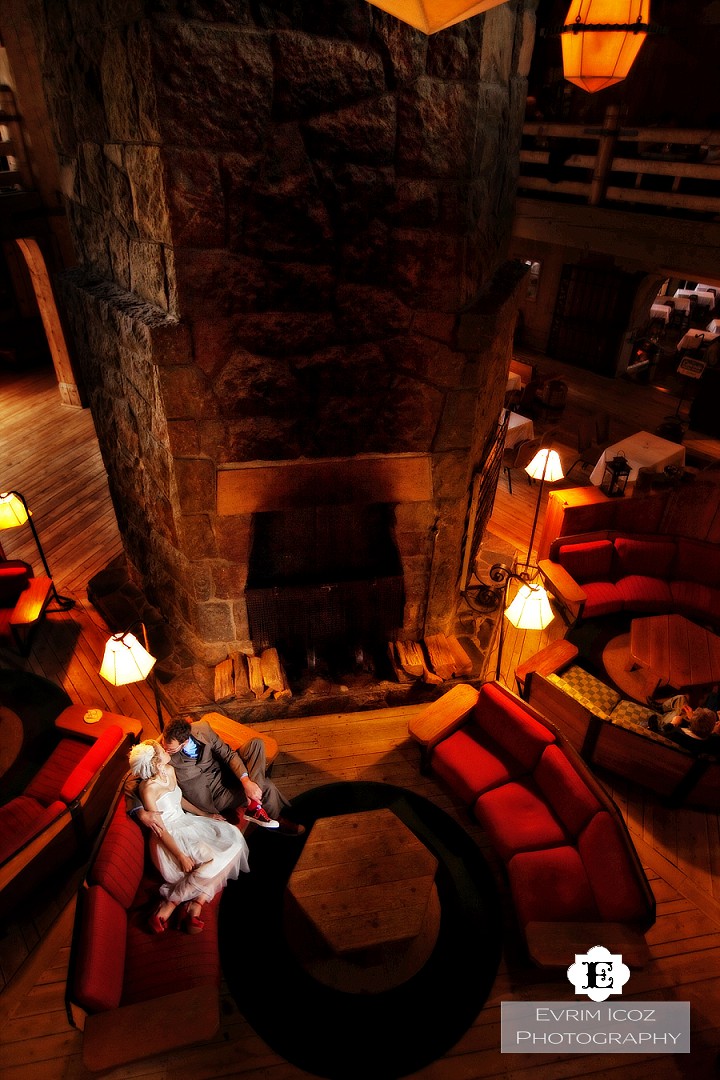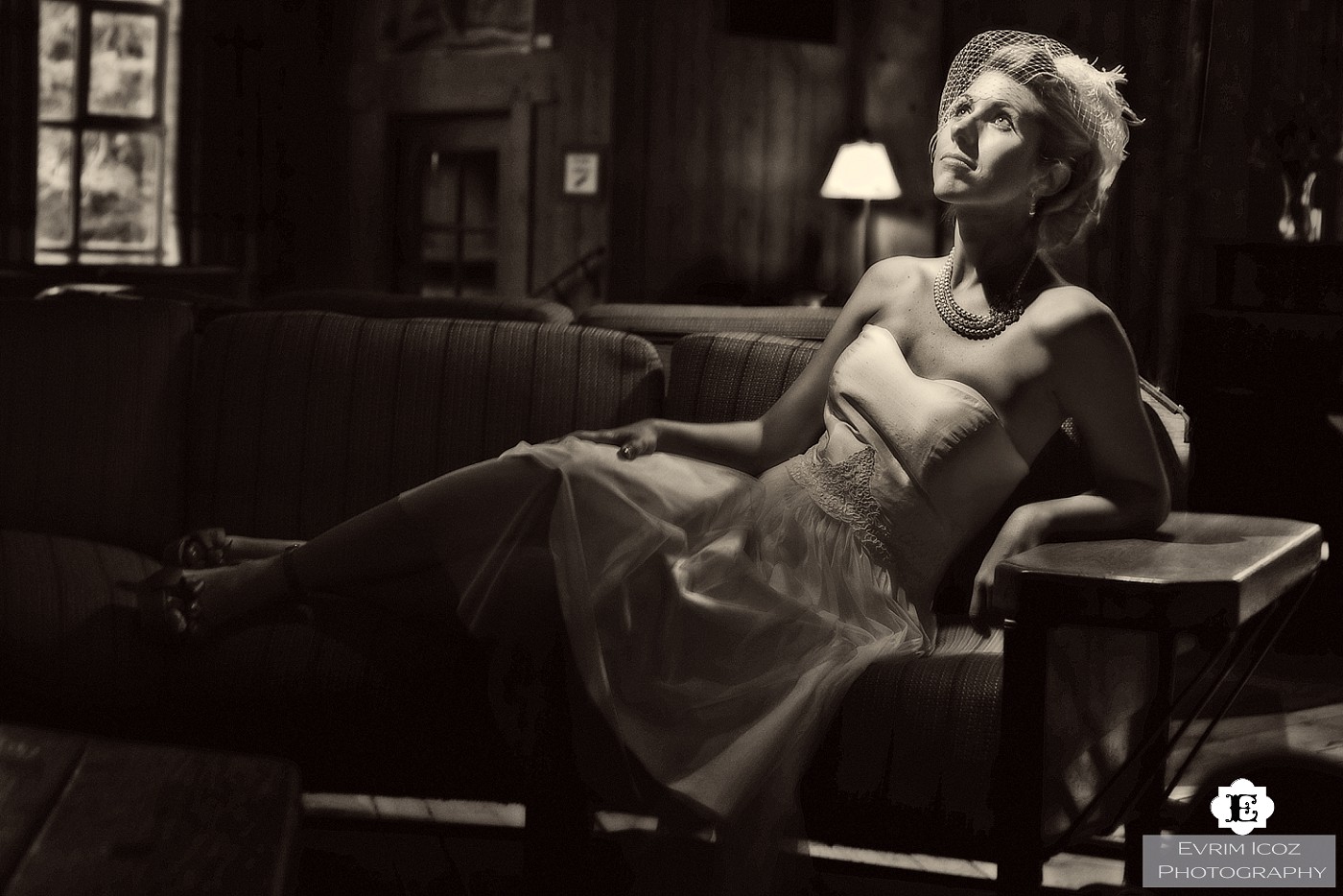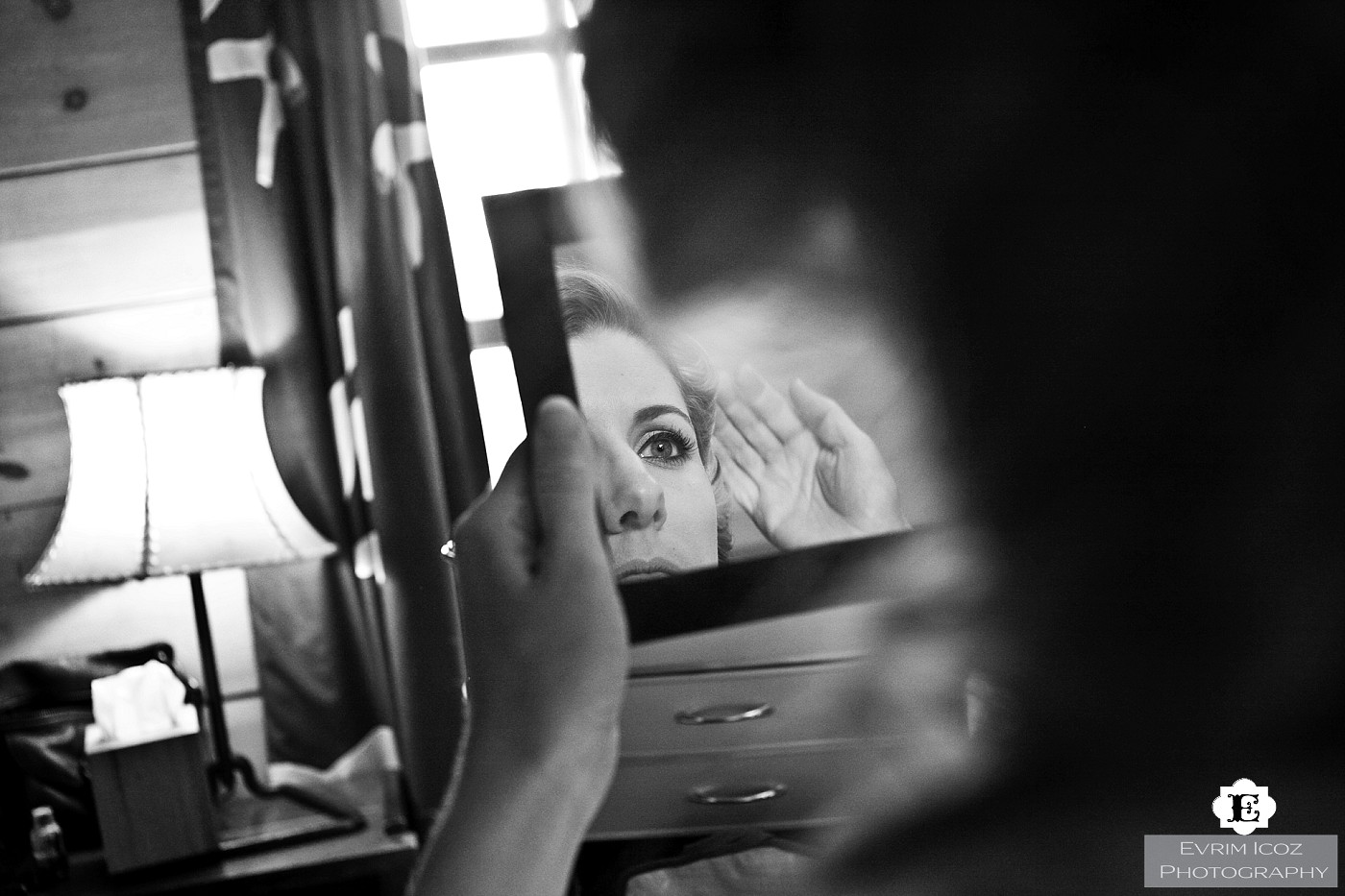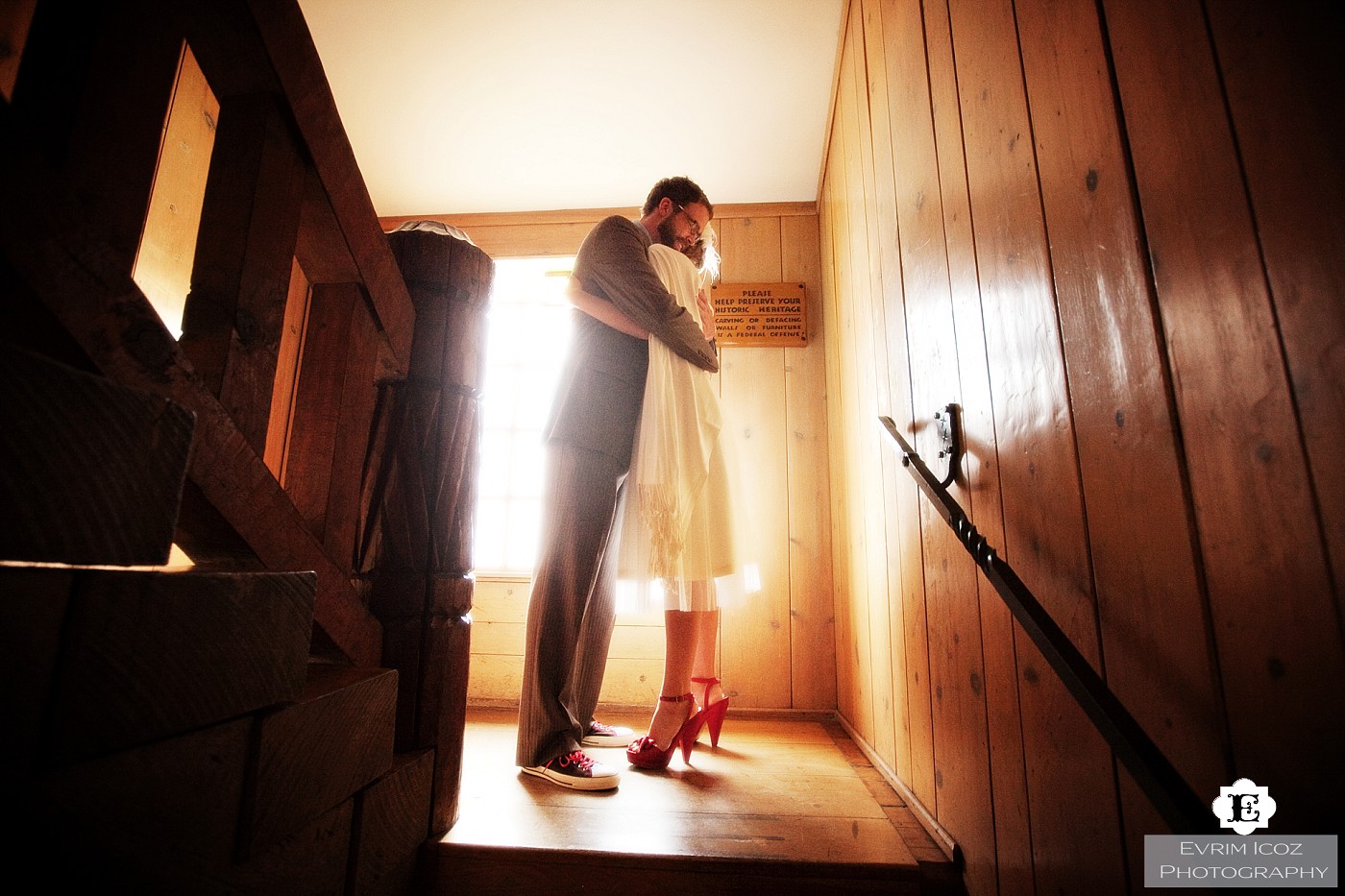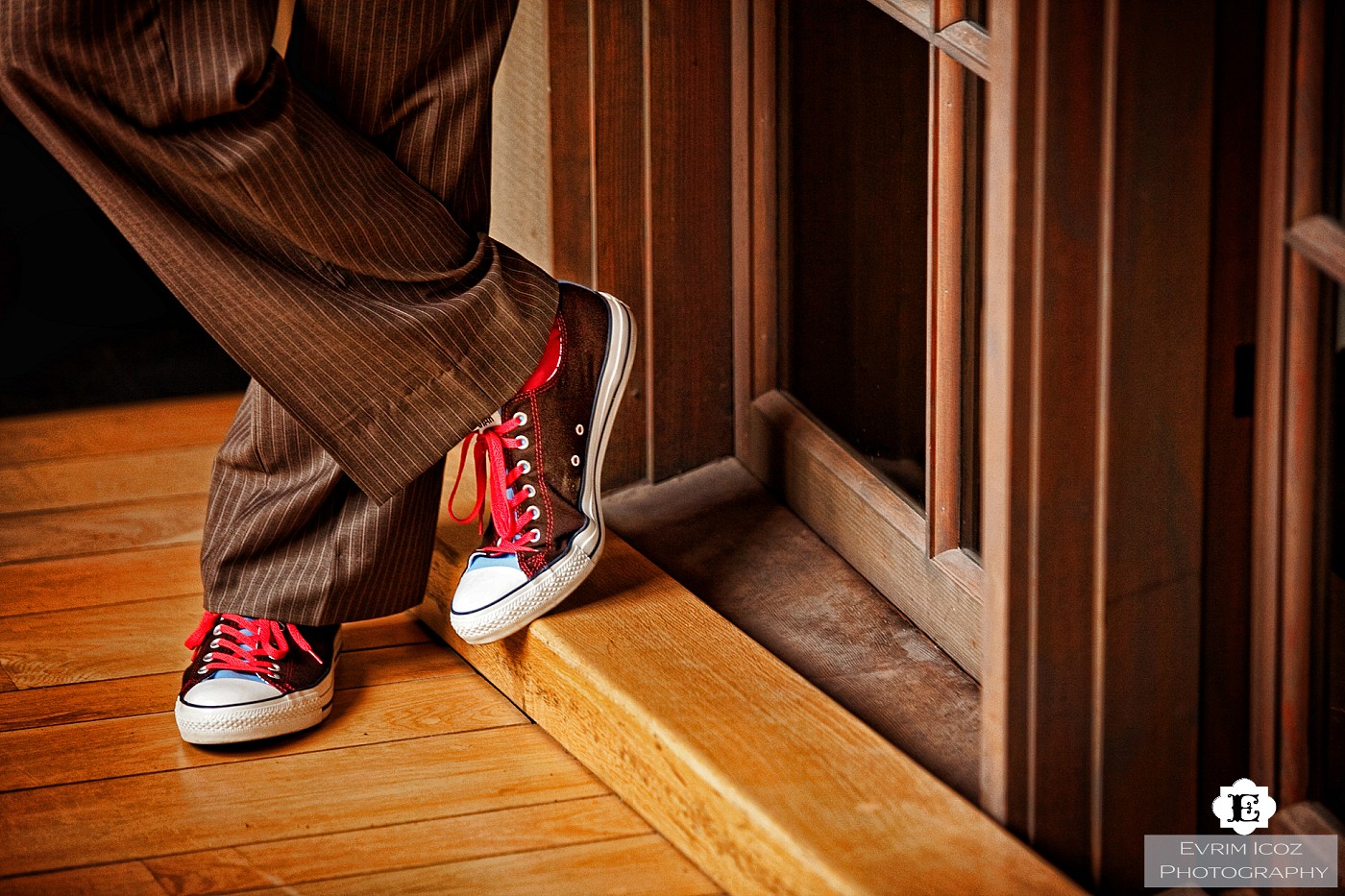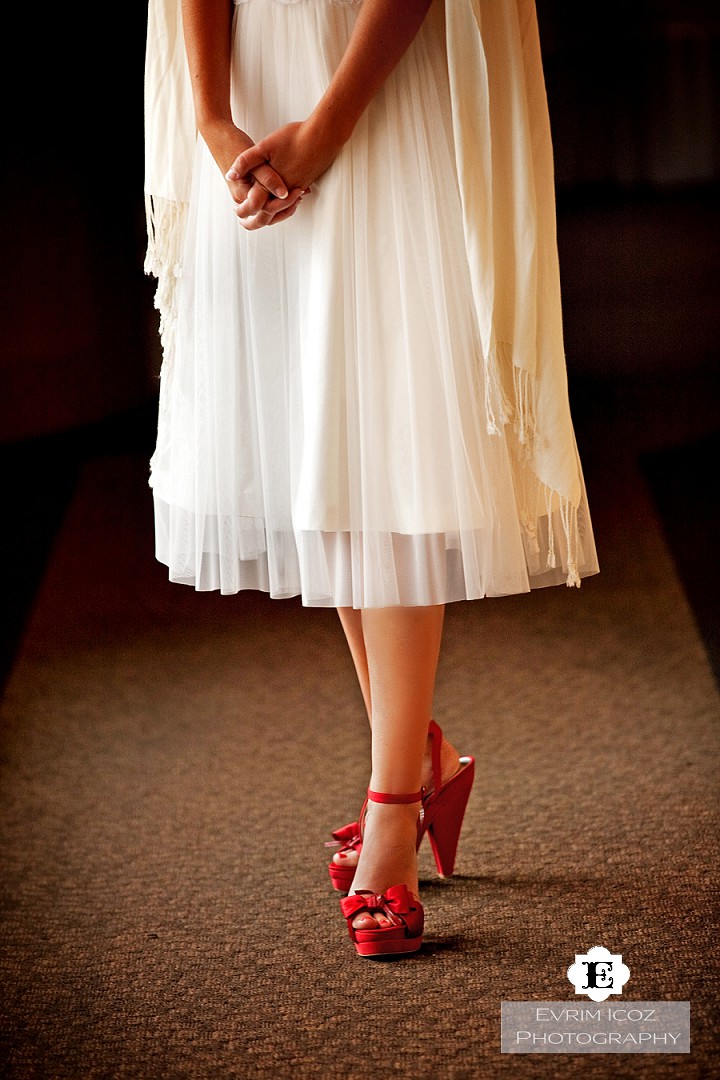 I am really not sure…
Remote wedding attendance!
Reading of The Giving Tree Shel Silverstein at the ceremony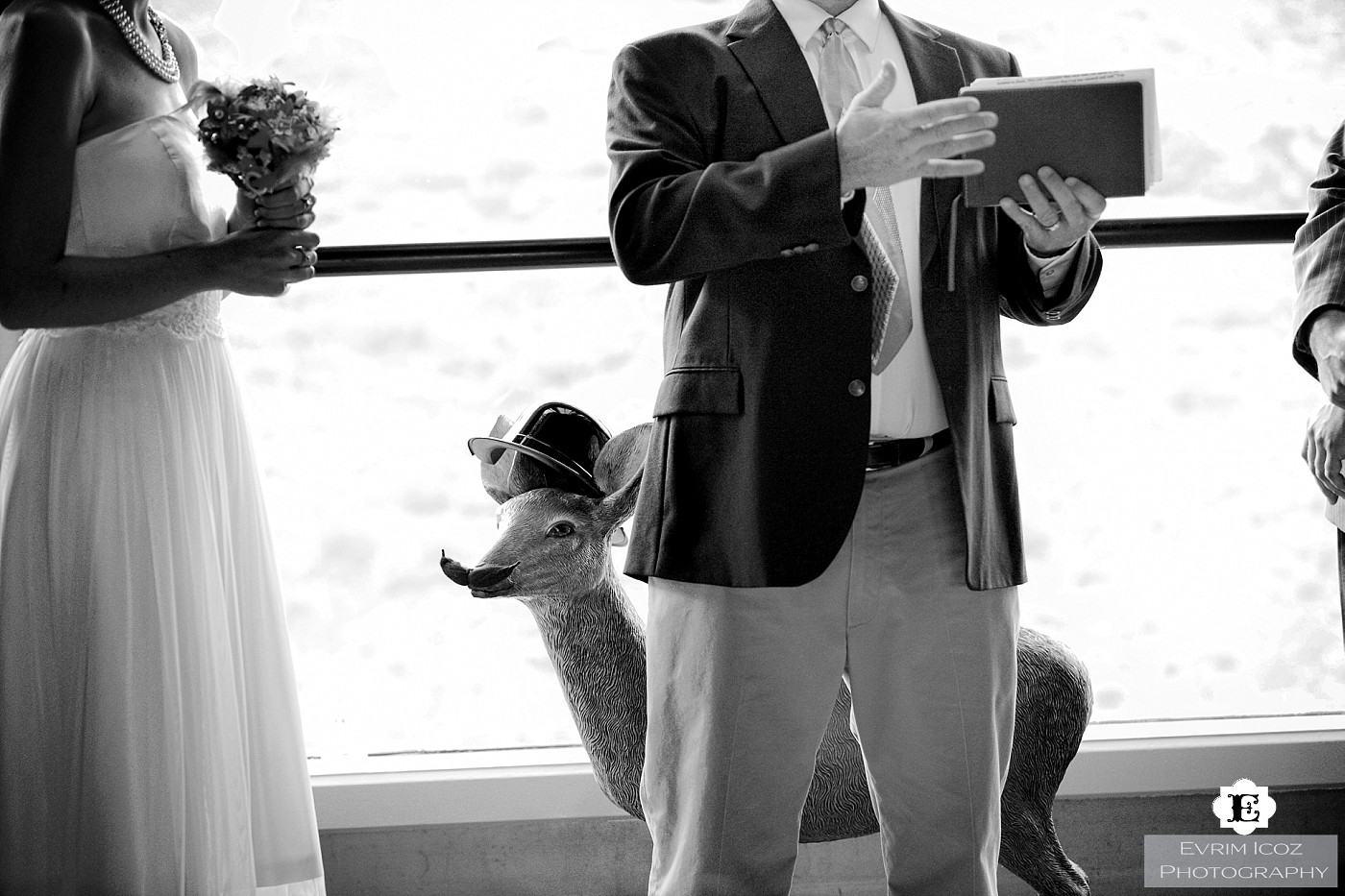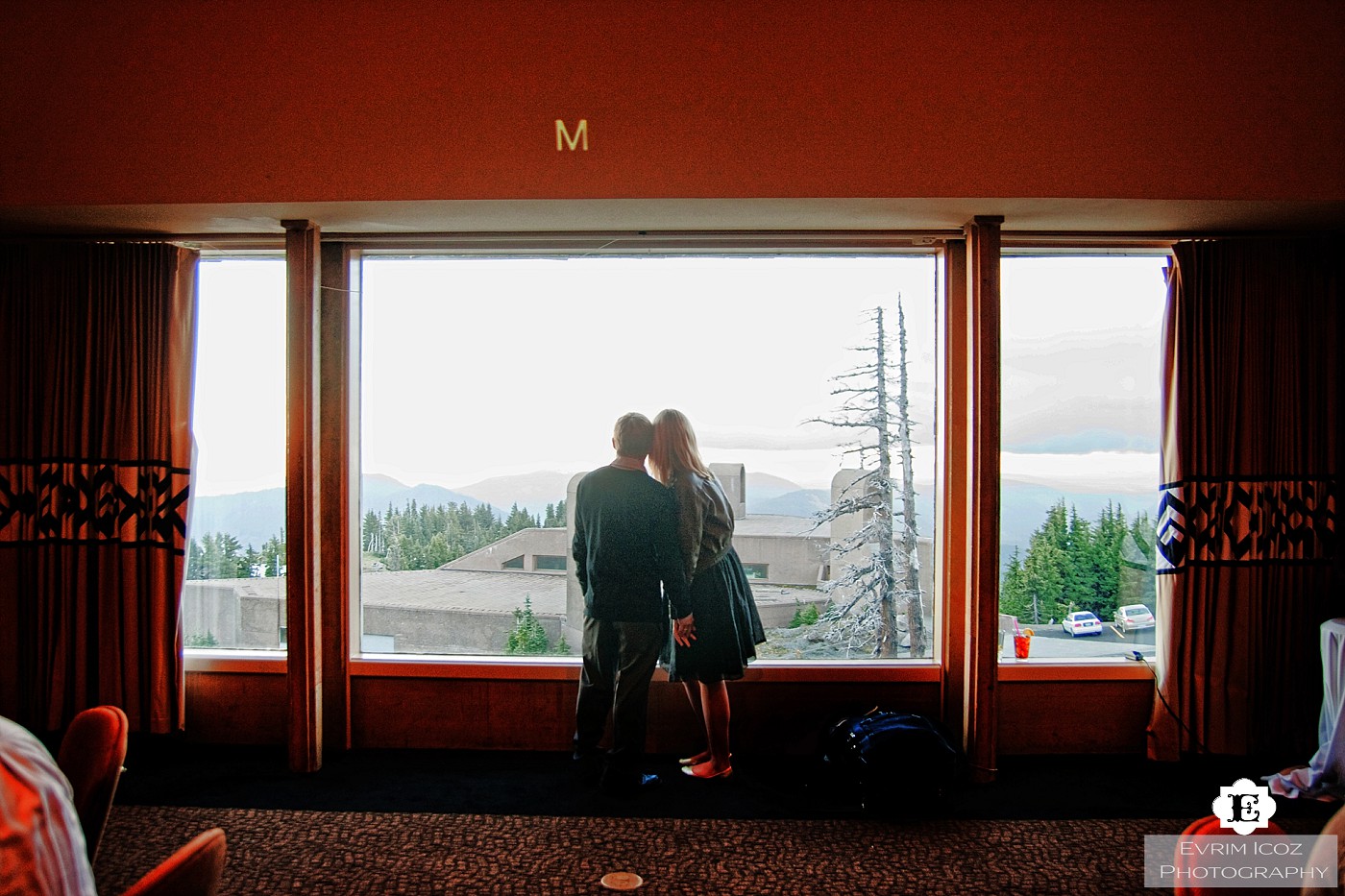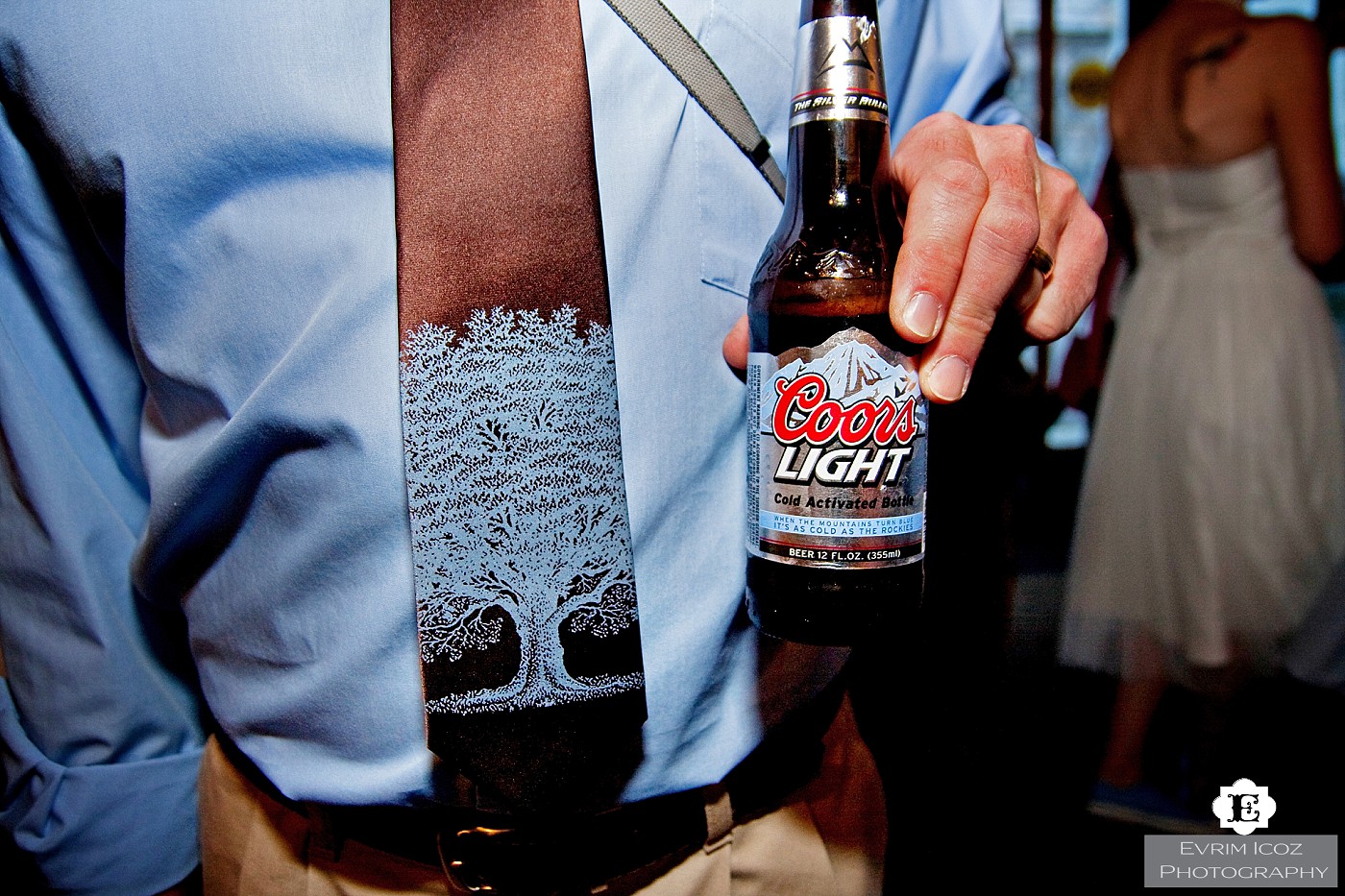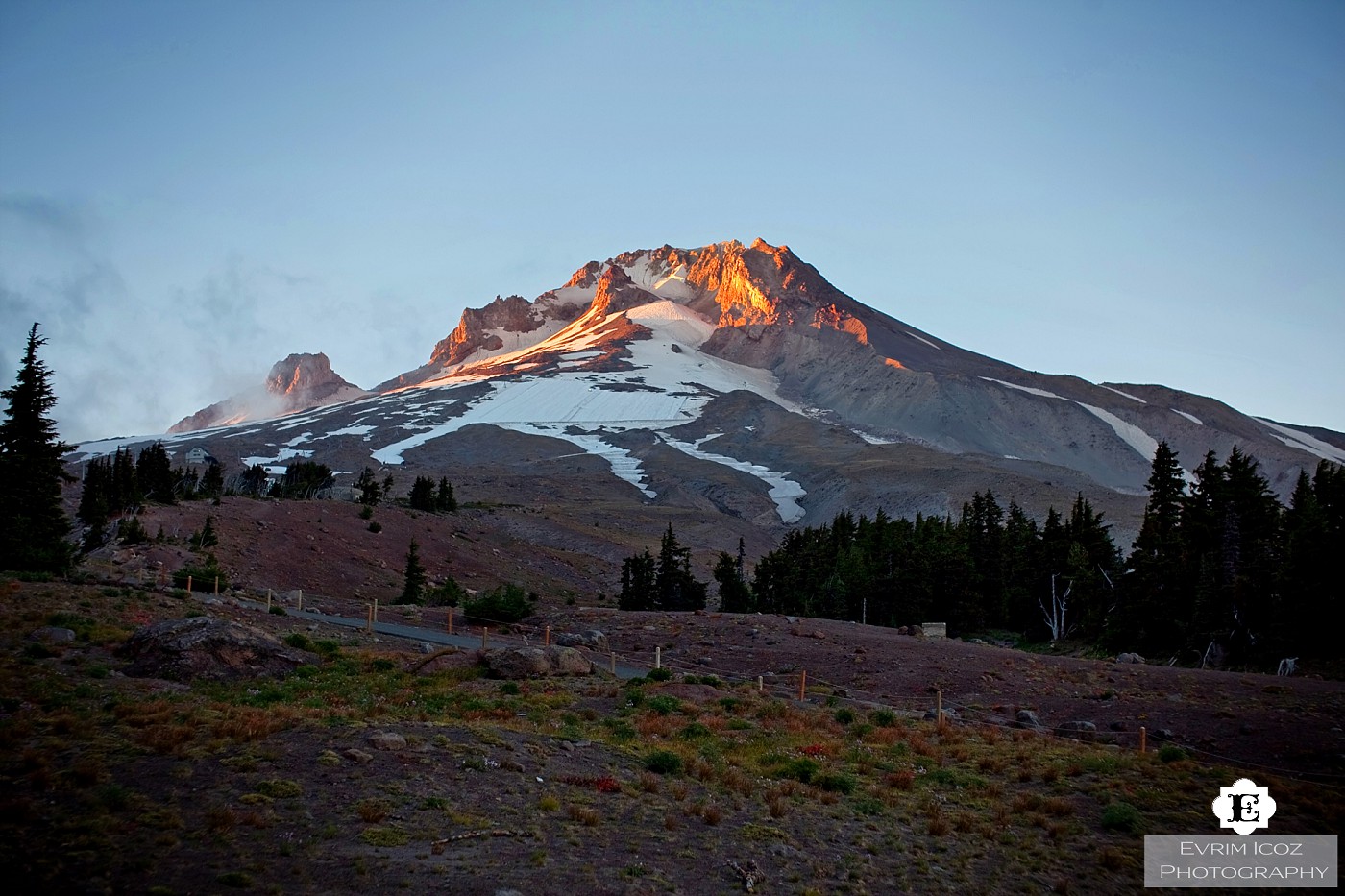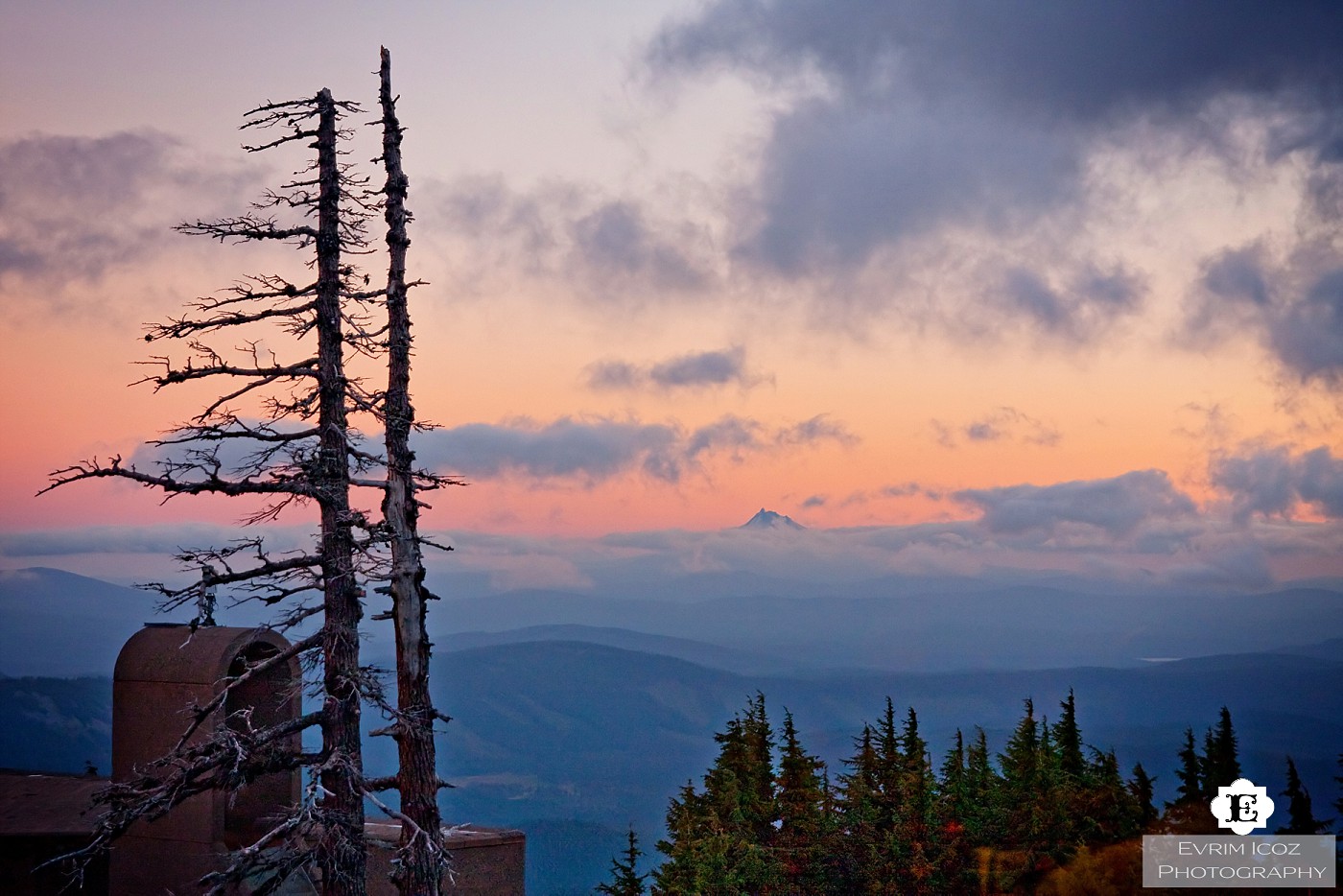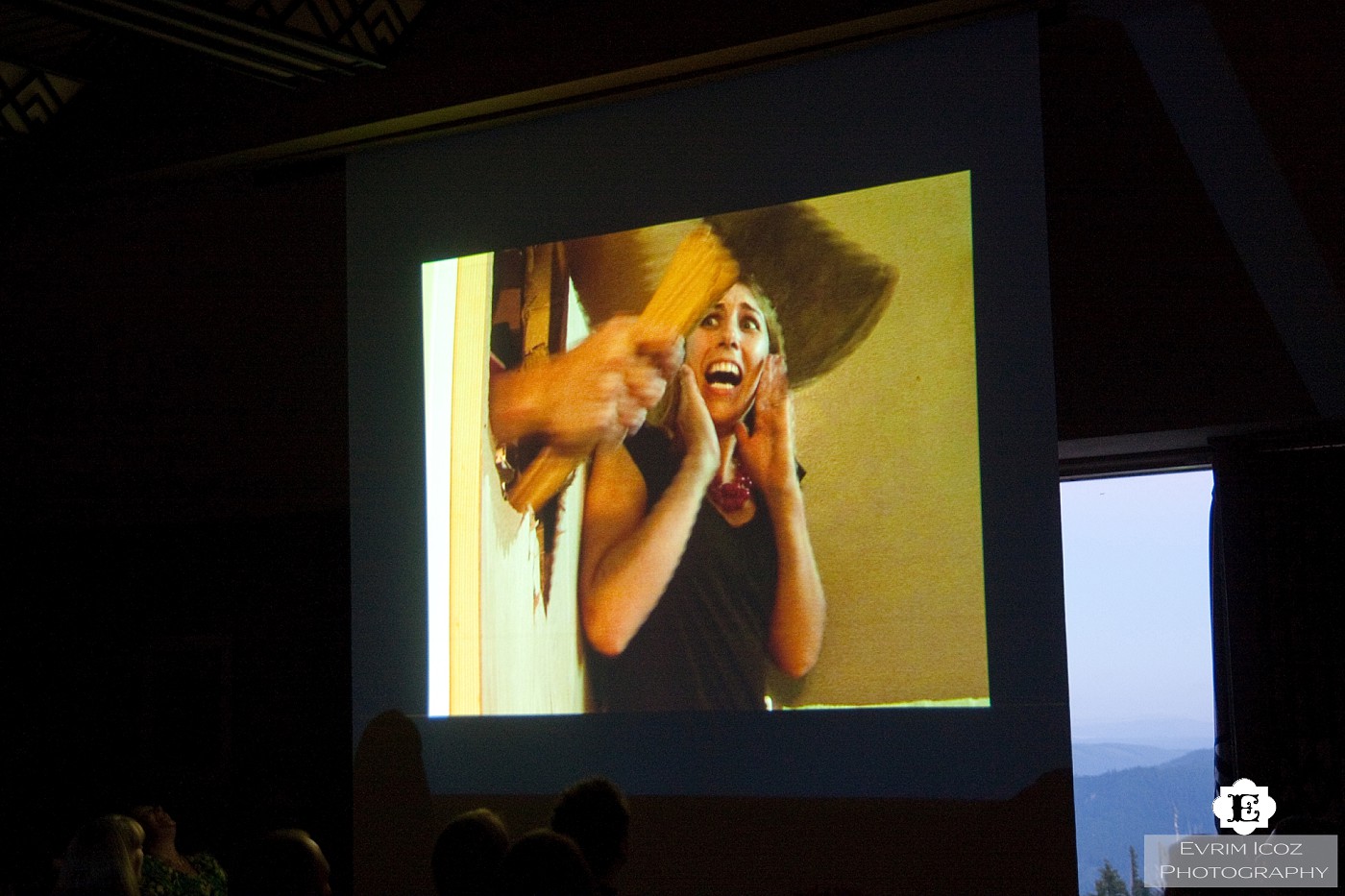 They did a video spoof of their proposal – here Loren is breaking down the door to propose very romantically to Angela!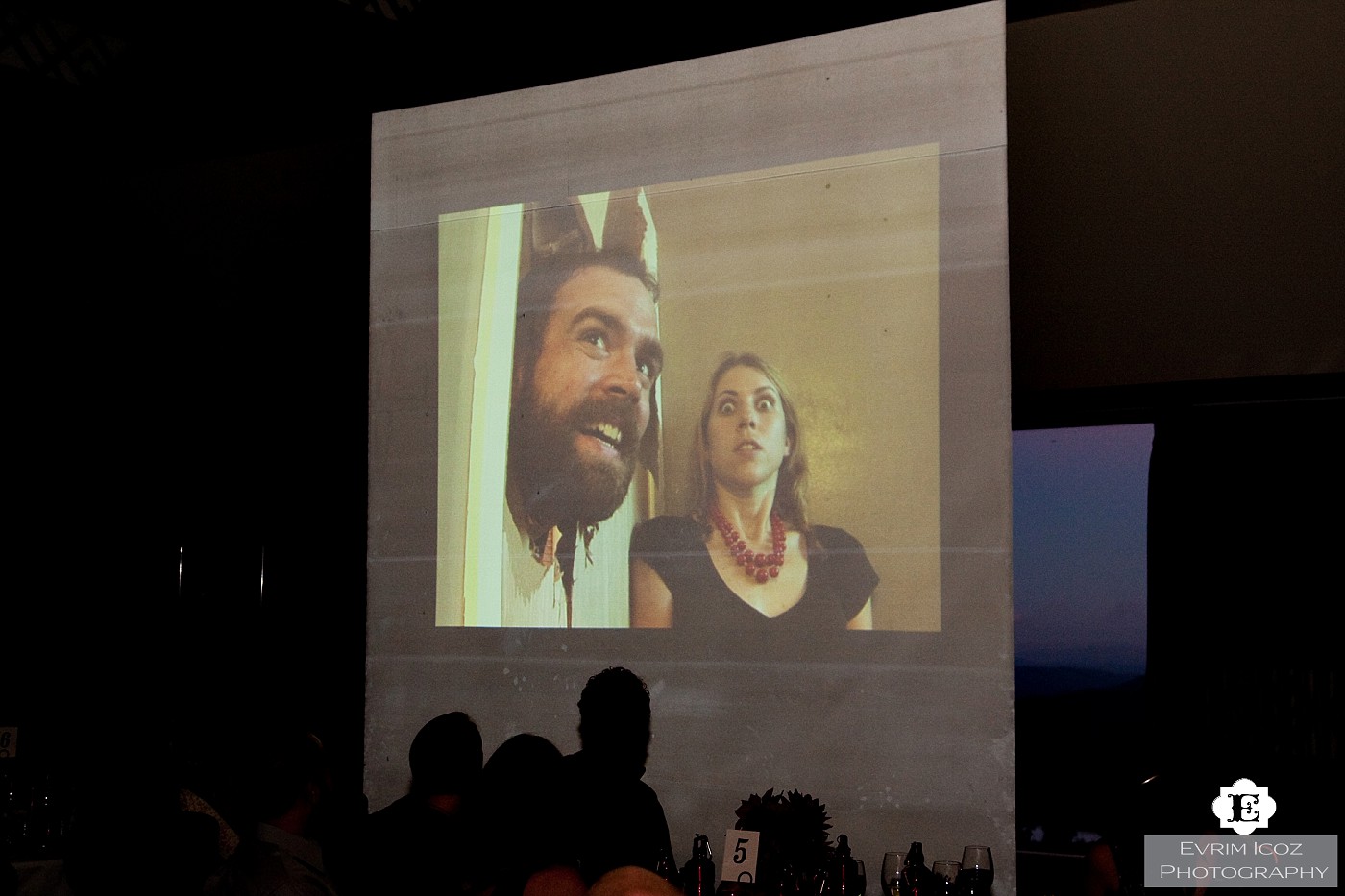 Angela can't believe her eyes when Loren is proposing!