Eileen and Chris had a fantastic wedding at the Wine Country Farm in Dayton, Oregon. It is a beautiful place with great view. I love vineyard weddings in Oregon, it just adds that beautiful Oregon look to the images.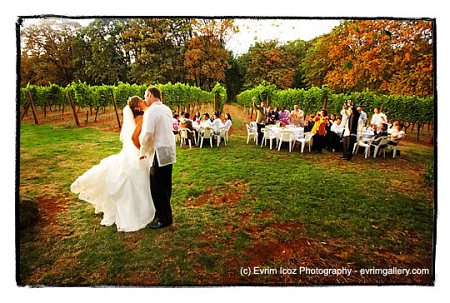 It was overcast weather with clouds most of the day except for two great times. During the wedding, right after Eileen and Chris knelled down for prayer, the clouds parted and there was a ray of sun that came down on them and two eagles started flying right above. Some relatives in the crowd were crying as they were really touched by this. Later I have been told that some relatives (they are from Philippines) went to visit and pray at the grandparent's grave and they are convinced that the eagles were the grandparents looking after the couple. It was very interesting!
Then right while the buffet line was going on, the sun came out with beautiful late afternoon light – I got some great shots of the food with the steam coming out, but then remembered the beautiful fields around and rushed to get a nice view from the vineyard. I am posting one of those photos here.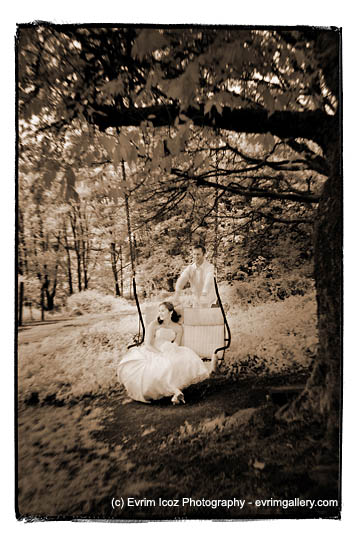 This is the moment I was talking about: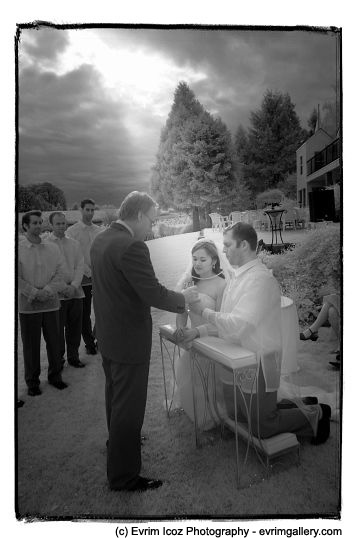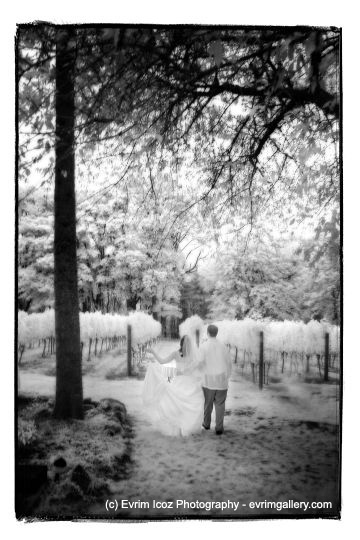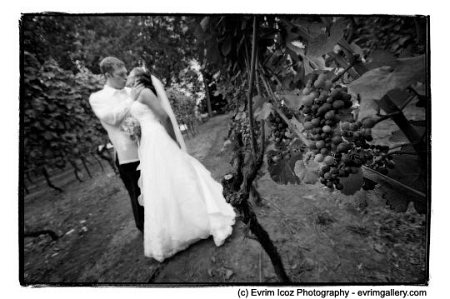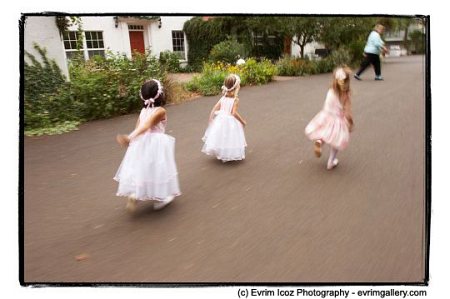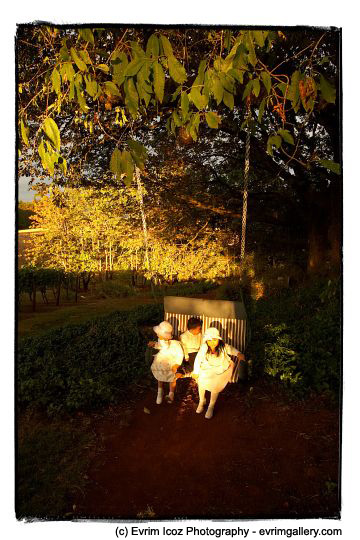 Beautiful sunlight: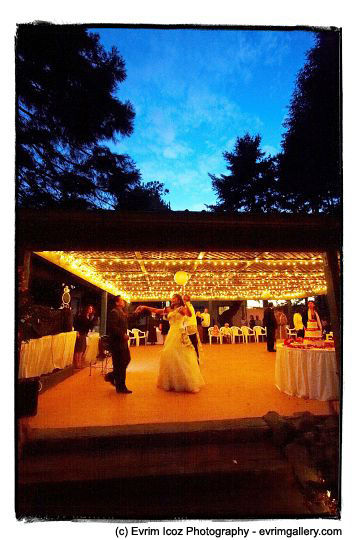 More at my Portland wedding photographer website!