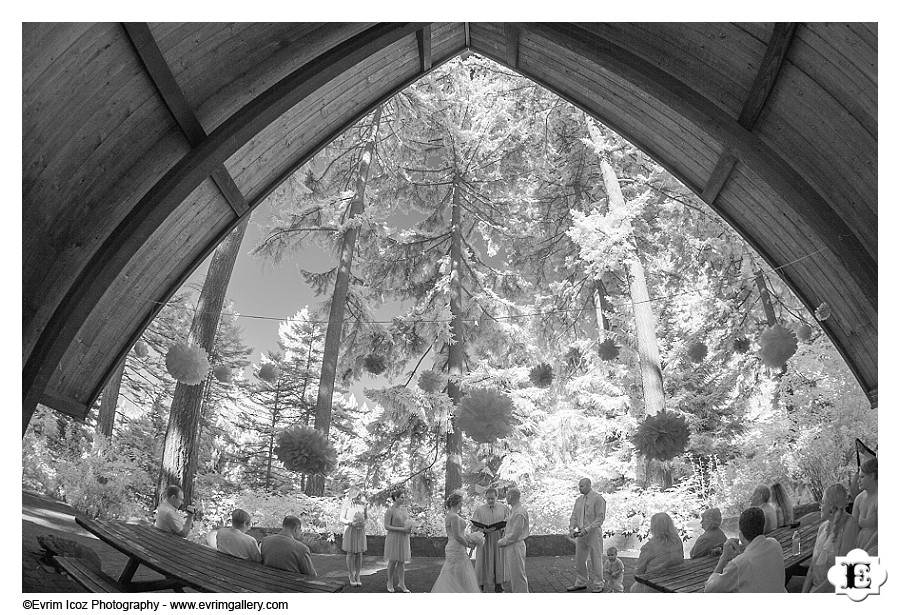 I love being able to shoot short and intimate Portland weddings as well as the bigger, more elaborate weddings.  They are both challenging and fun in their own ways and variety is the spice of life, right?
Stevens Pavilion at Hoyt Arboretum is a lovely beautiful location. You are surrounded by nature all around. It is right by Forest park, one of the country's largest urban forest reserves. It was a peaceful and beautiful ceremony. We then moved to Kell's Irish Pub and Restaurant. I love weddings at Kells Irish Pub and Restaurant because it is the first bar I have been to in Oregon ever, and the staff and food is always great. I was a poor graduate student interviewing with Intel at the time, and I spent half of my net worth on beer. But I digress… The wedding cakes were by relatives and we had the honor of working with Sammy's Flowers again.
We didn't have a chance to photography the dancing at this wedding but I stayed just enough to capture the first dance.
You can see the whole set of pictures here. Please ask for the password from the couple.