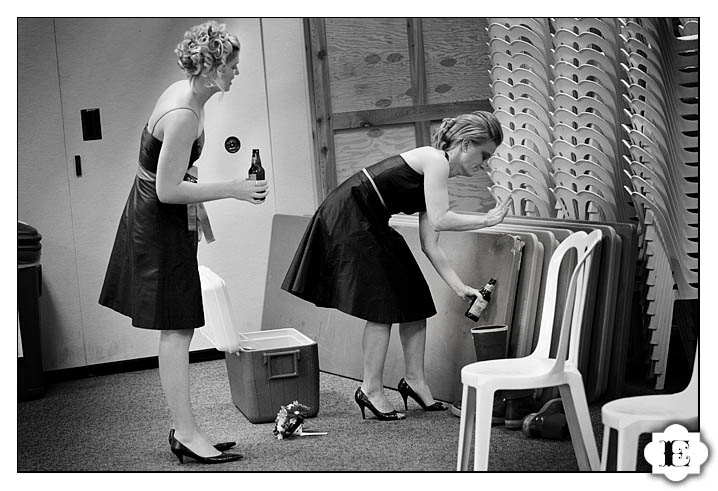 Erin and Tory's wedding was at the gorgeous Oregon Gardens at Silverton, Oregon. It is a gorgeous set up with beautiful plants all over the place. We were lucky to get some of the fall colors as well!
It was pouring down rain, so the wedding got moved to indoors, thanks to the efficient staff at the gardens.  However, we were lucky that the rain let up for a bit and we got some colorful outdoor pictures!
Caterer: Oregon Gardens Resort
Baker: Cupcake Jones
Ceremony/Reception DJ: Northwest Mobile Music
Guests and family can see the full set of  pictures here. Please ask for the password from the couple.
I love how the bouquet is on the floor. Got to open that beer!
I ddi a lot of reflections and shot through windows!