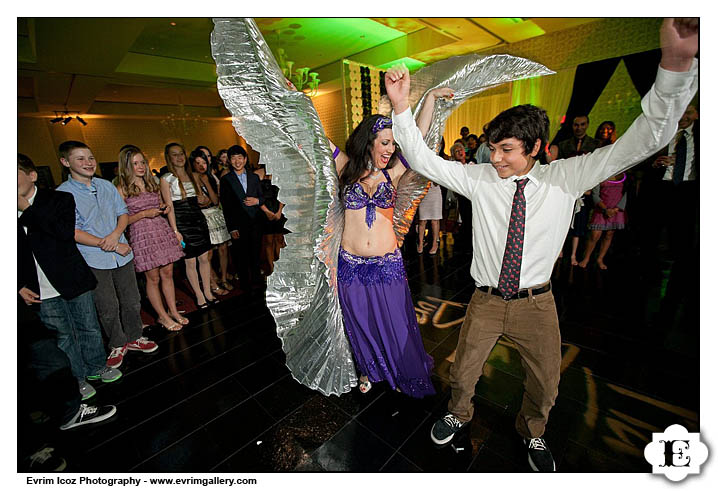 Please contact us for your Mitzvah needs by clicking this link!
I had the honor of photographing Dariush's very special Bar Mitzvah day at Congregation Beth Israel. It was a beautiful day!The morning started with portraits, and touching service and then a lunch reception. The evening reception was at the elegant The Nines Hotel ballroom. Cindy Thompson Productions did a fantastic job with decor and organization. No detail was spared. Beautiful flowers were by Page Winograd of Vibrant Table Flowers. There were deserts (eclairs, creme brulee etc ), magician, air hockey, t-shirt printing station, photo booth (the ever so awesome Paparazzi Tonight), and then the surprise of the night, a belly dancer who performed a beautiful routine with a sword! And then dancing!! A shout out to Nines Hotel catering – the food, both for youngsters and adults, was delicious and beautifully arranged.
You can see the full set of pictures here. (around 900). Please ask for the password from the family.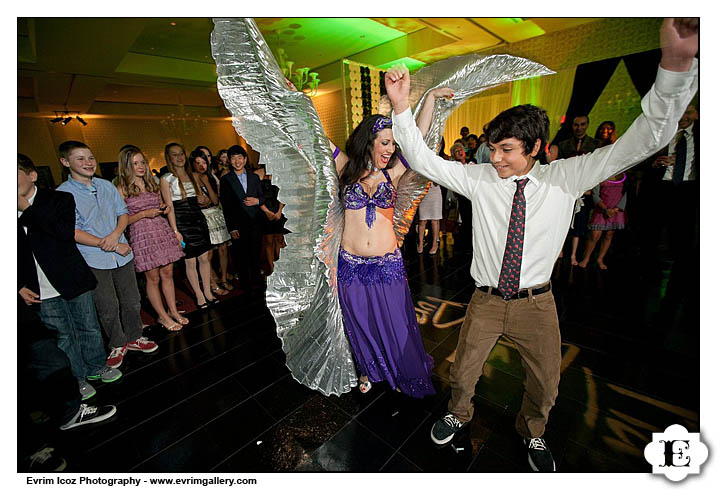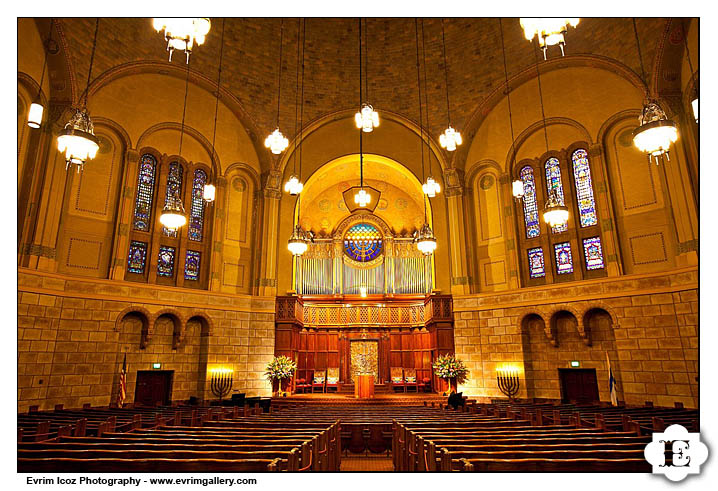 Portland Congregation Beth Israel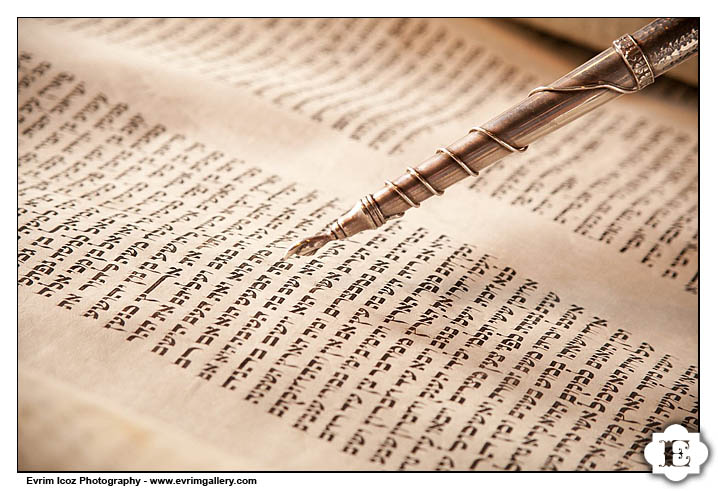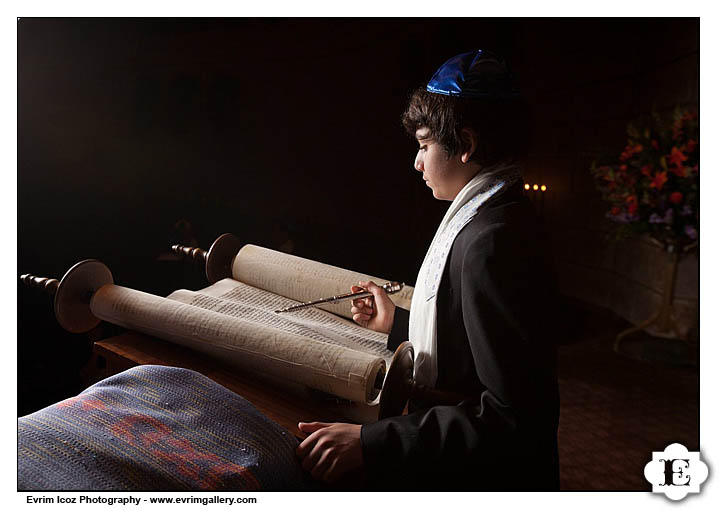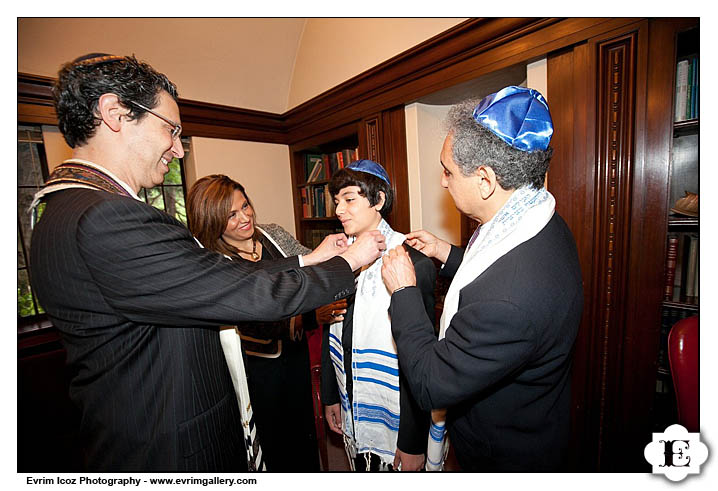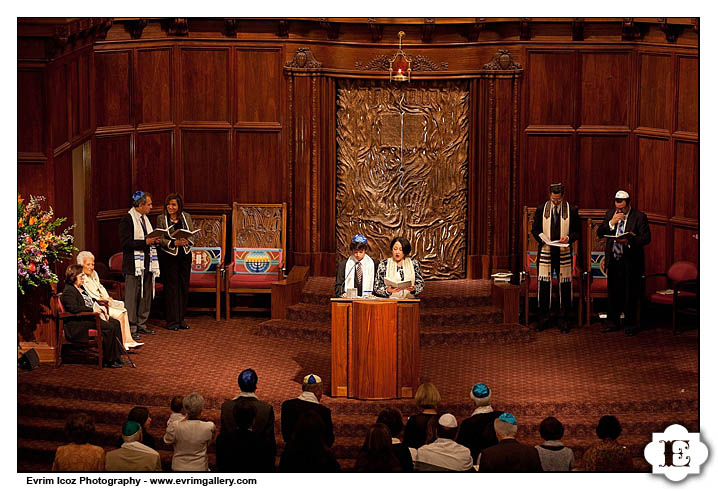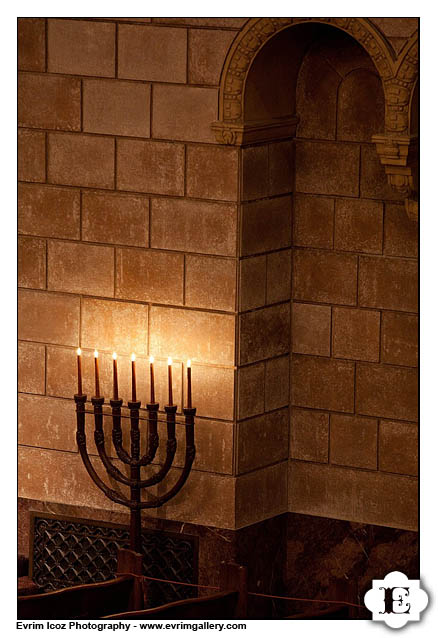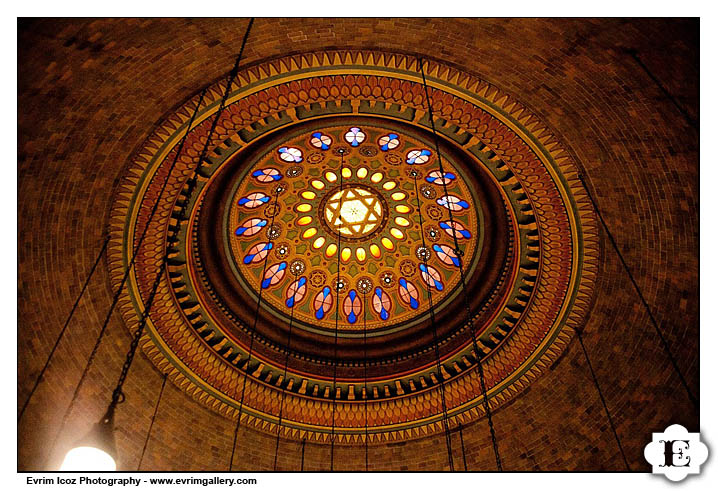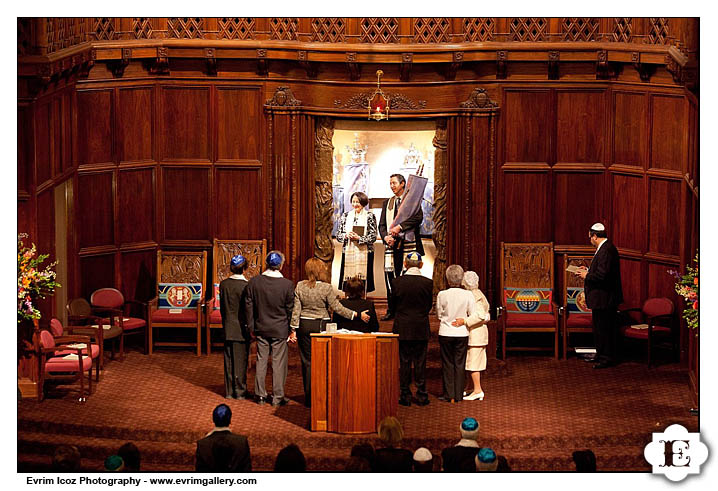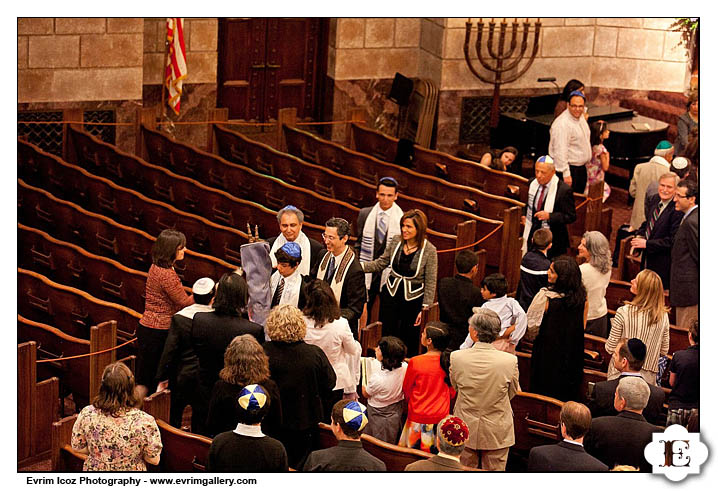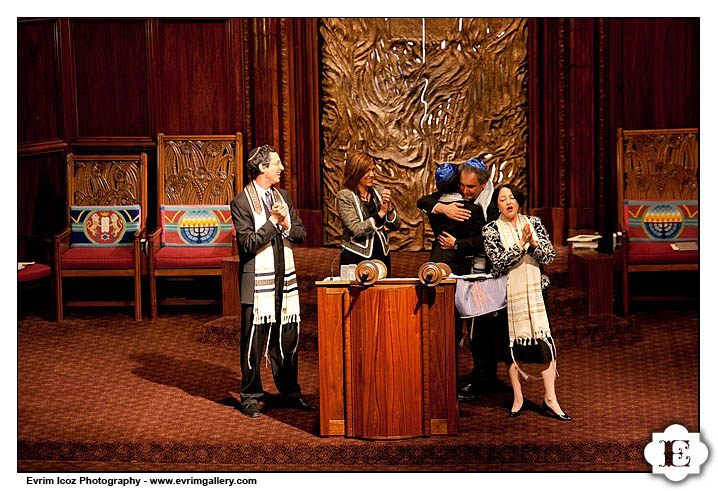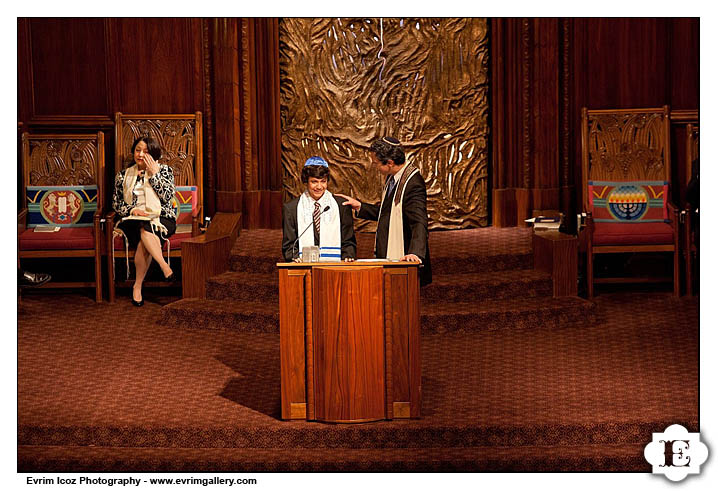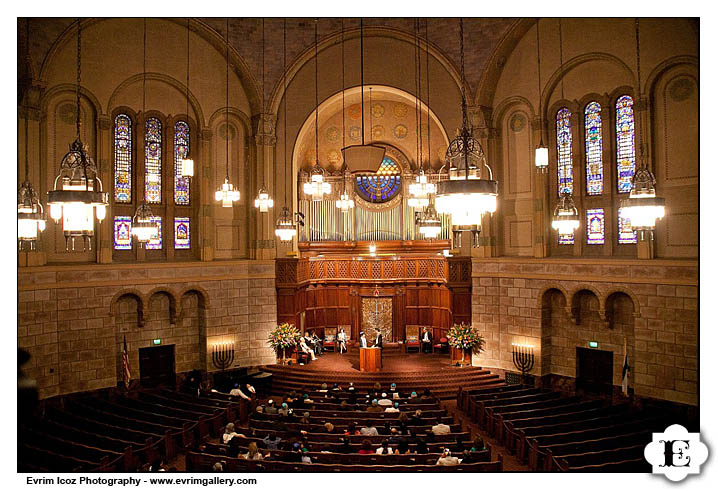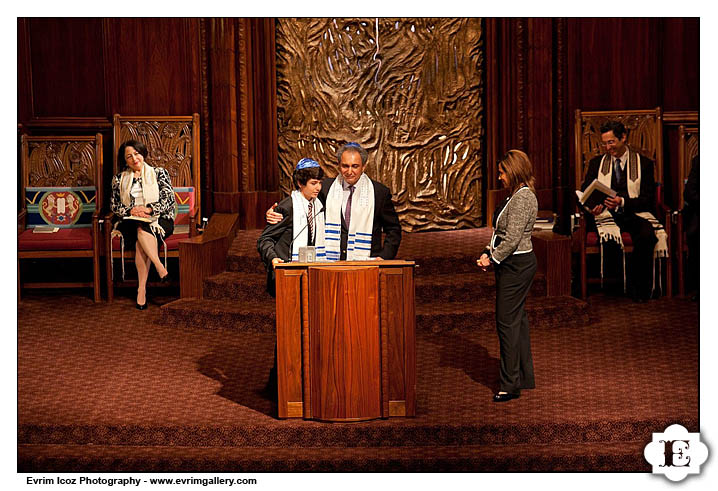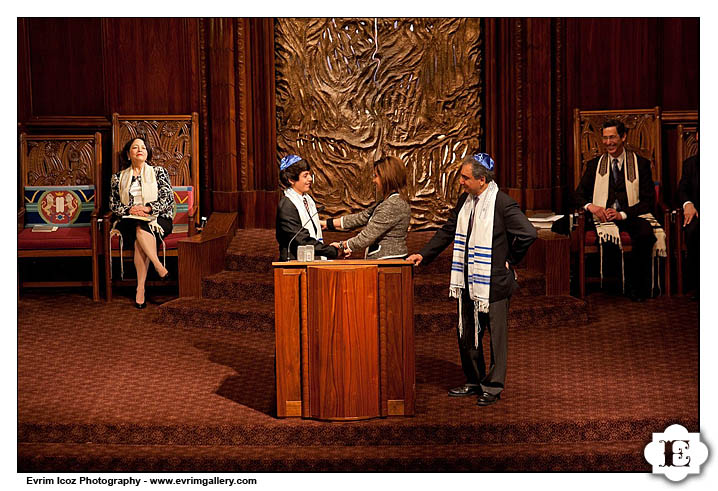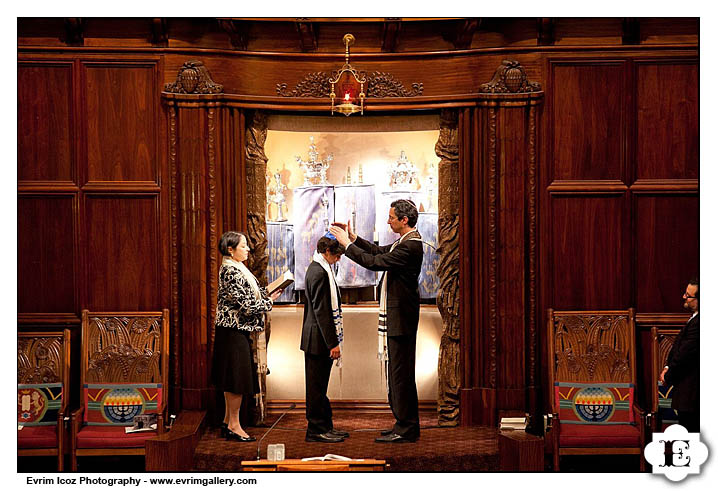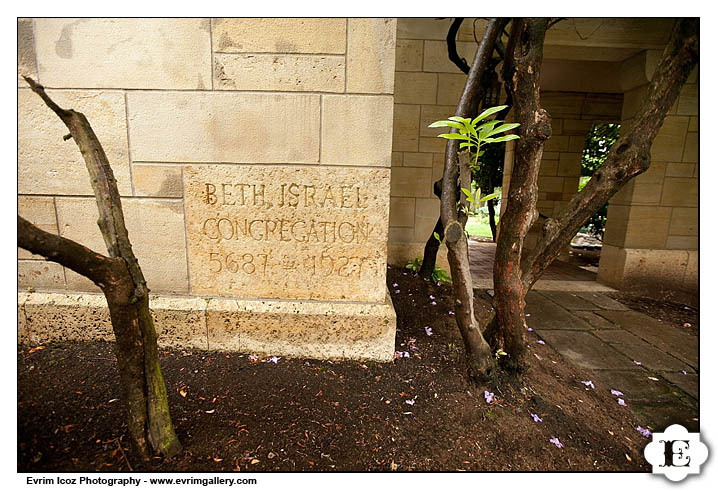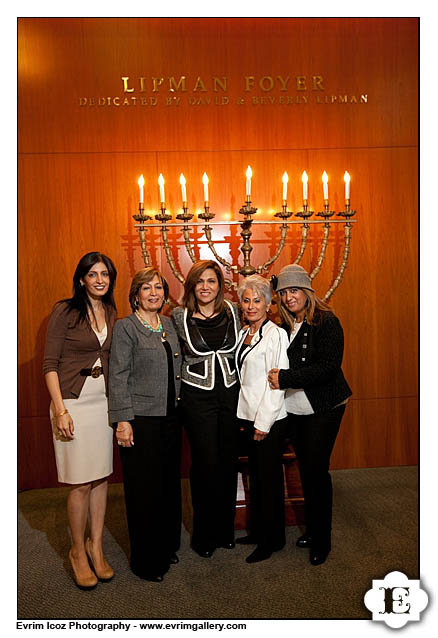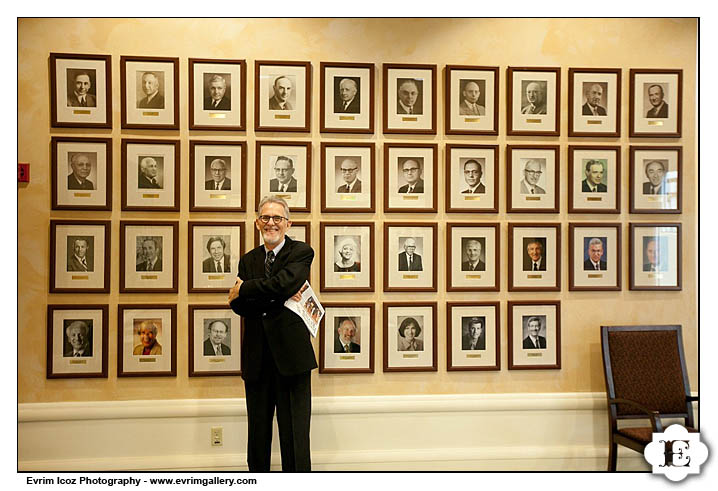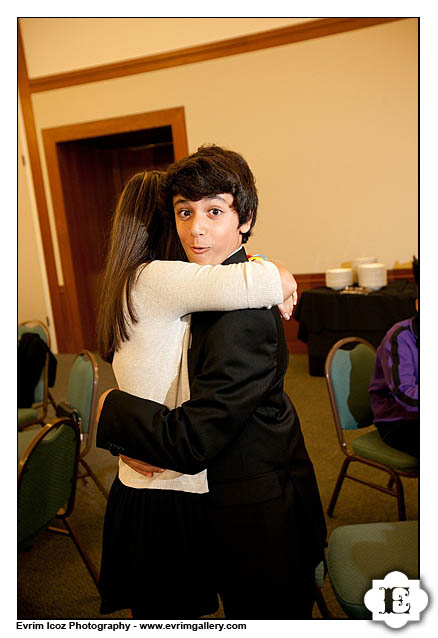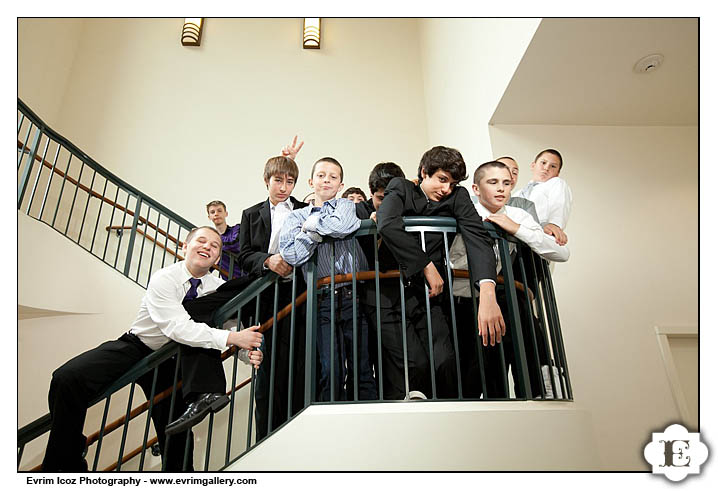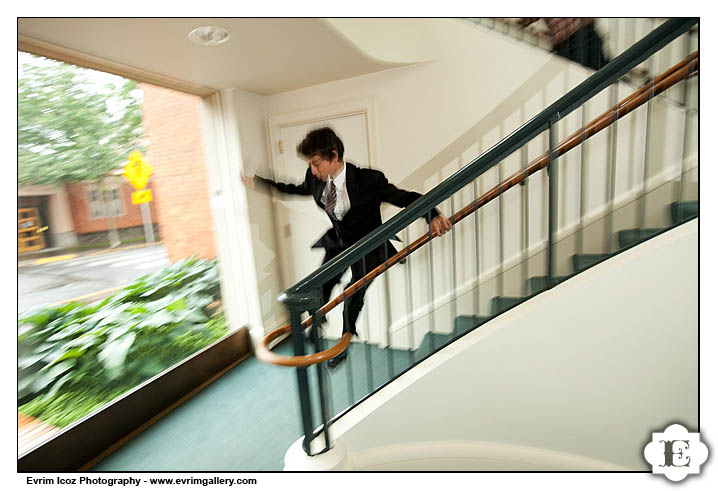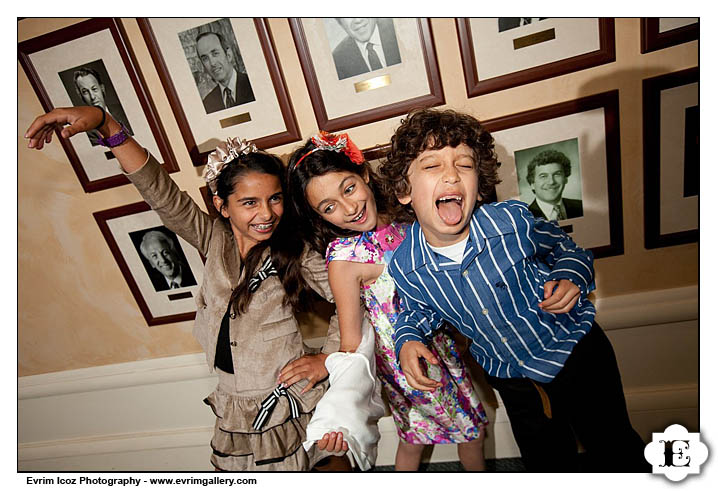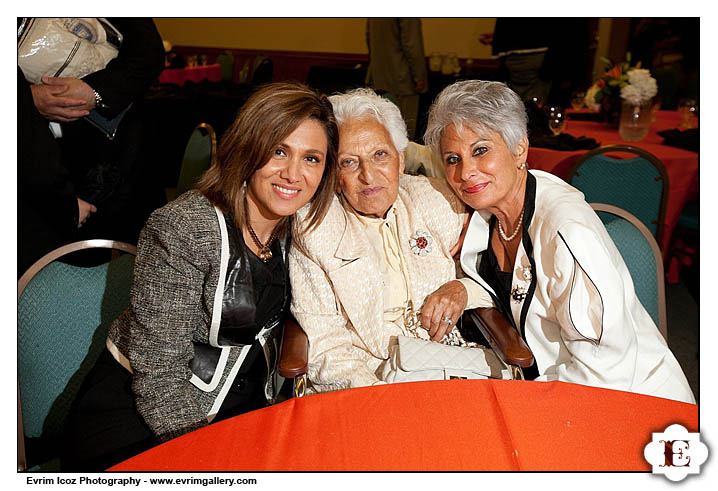 Reception: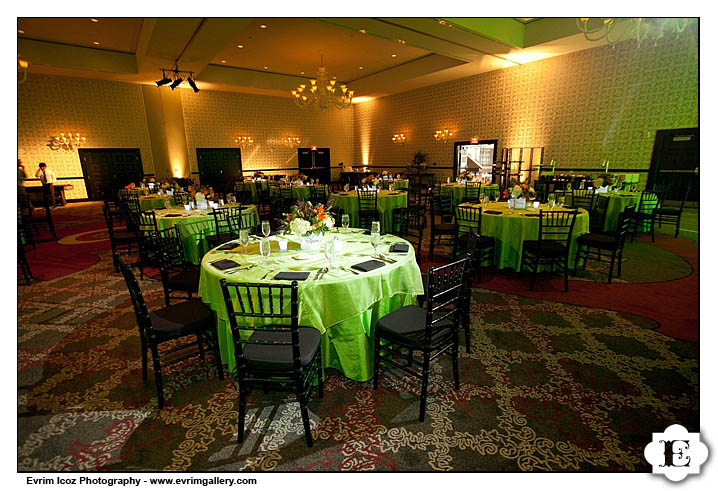 The Nines Hotel, Portland, OR

The Nines Hotel Ballroom, Portland, OR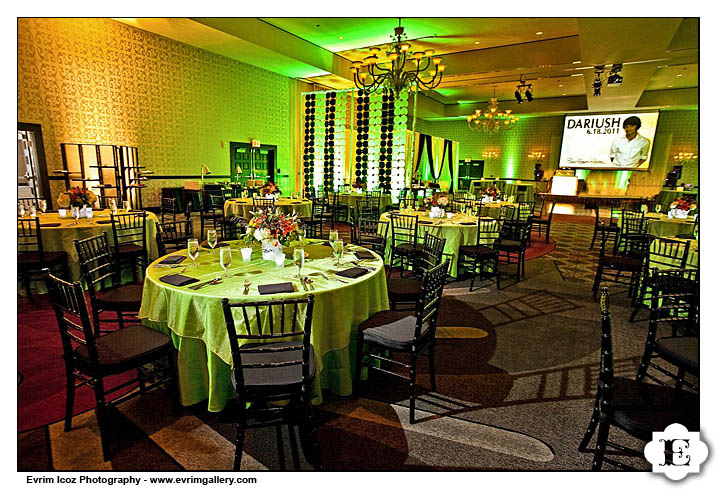 The Nines Hotel Bar Mitzvah, Portland, OR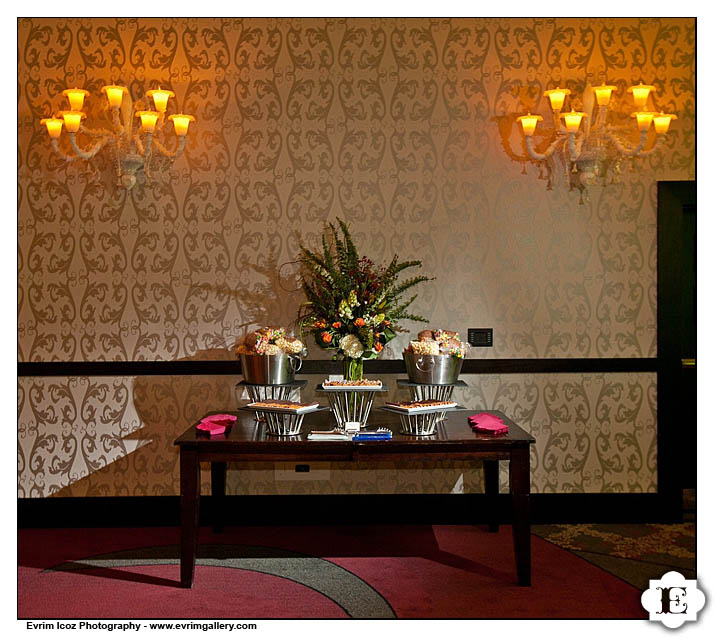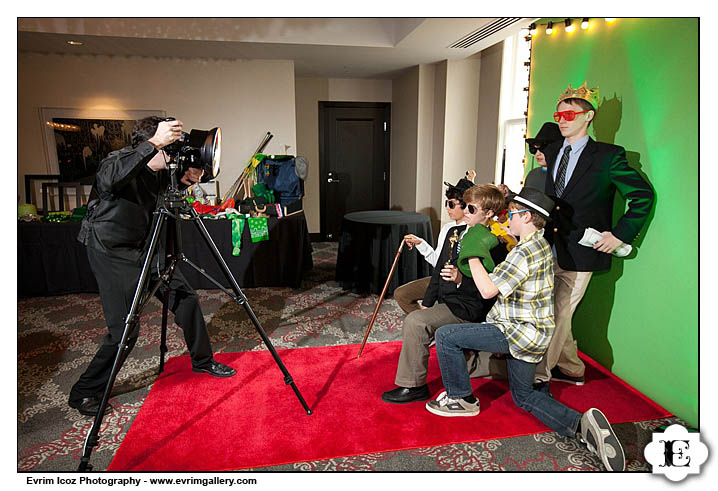 Paparazzi Tonight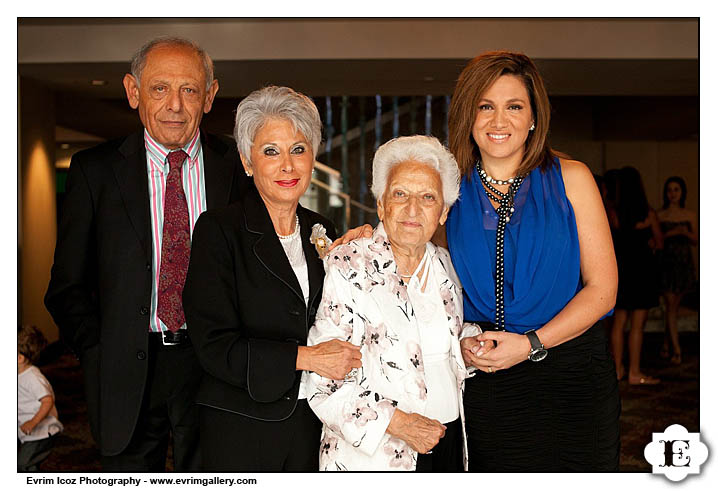 Beautiful Family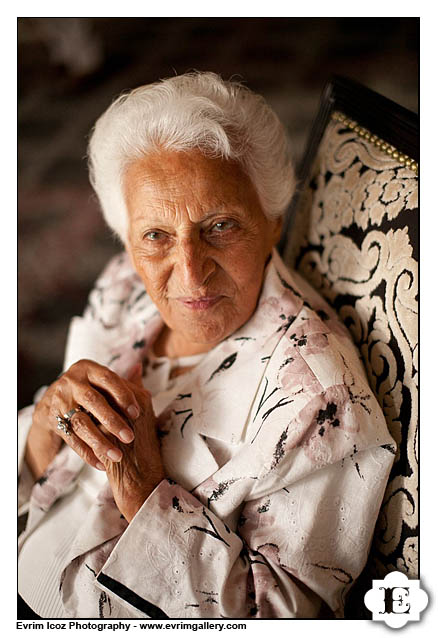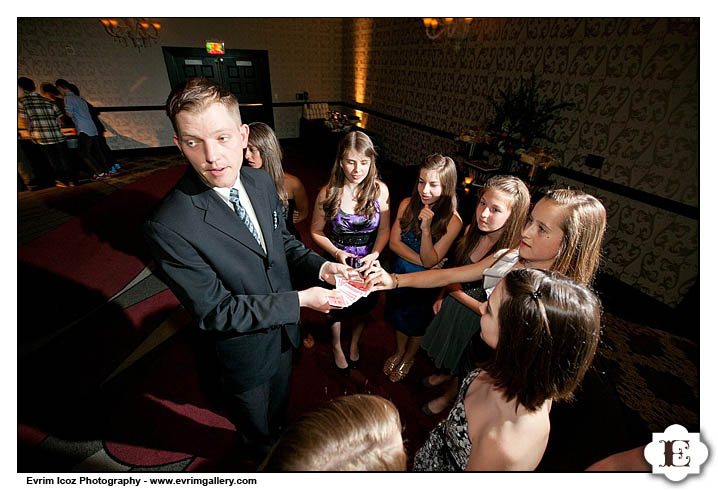 Magician!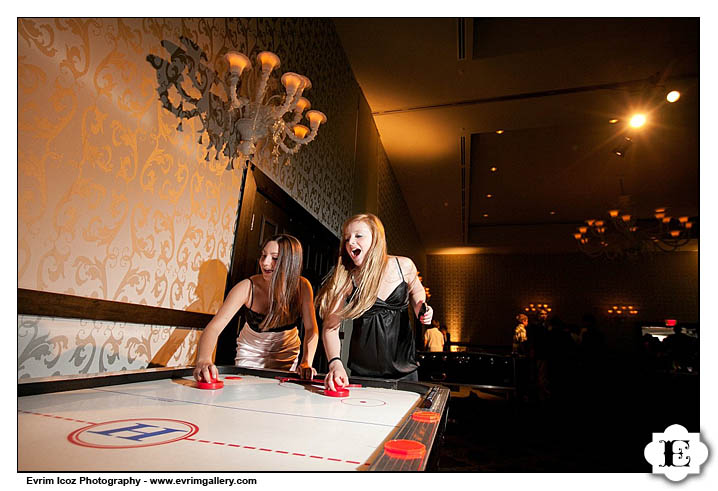 Air Hockey!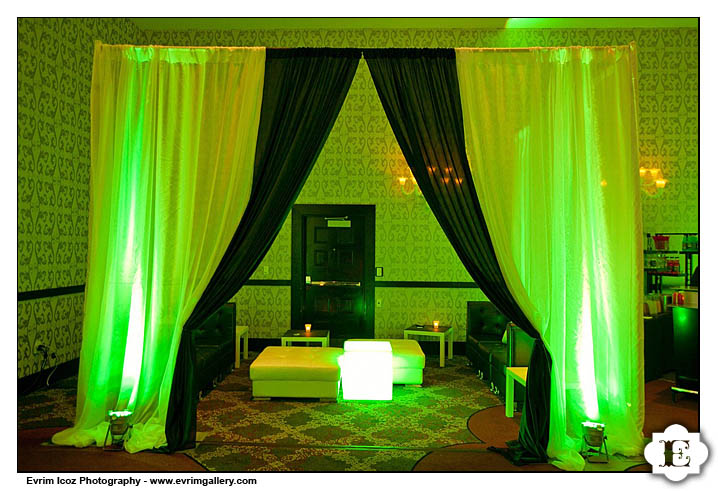 Cindy Thompson Event Productions did a great job!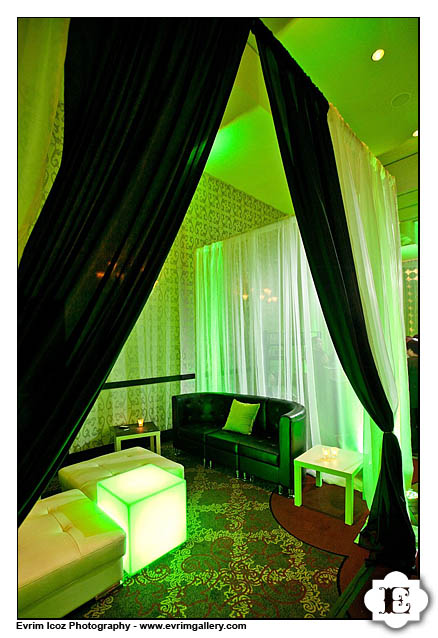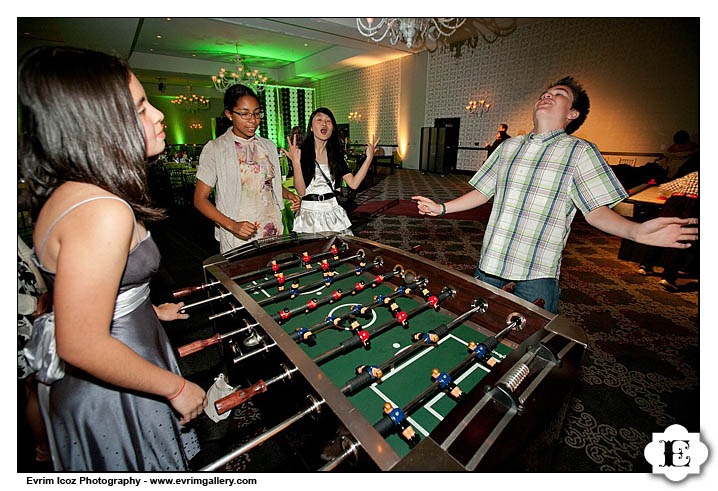 Just amazing food at The Nines Hotel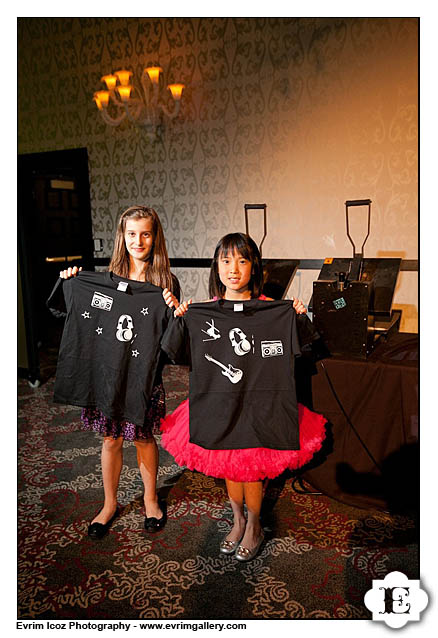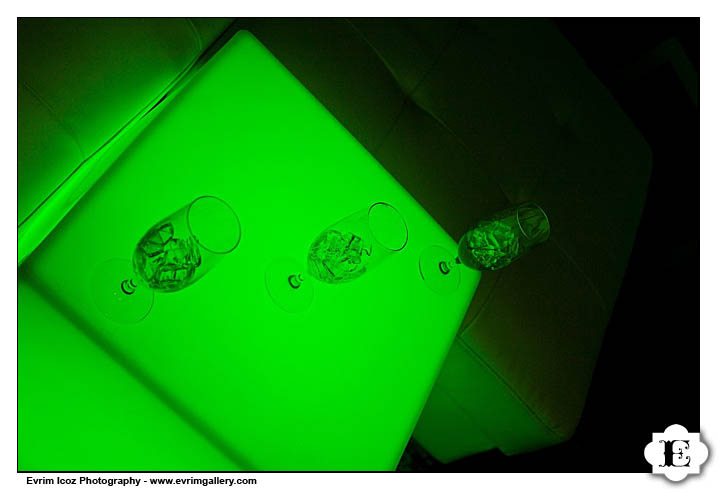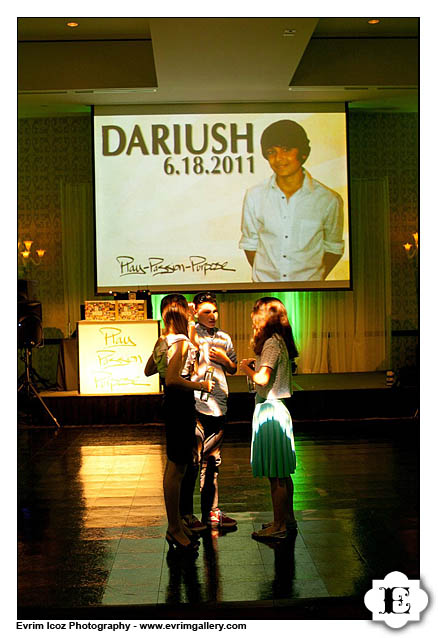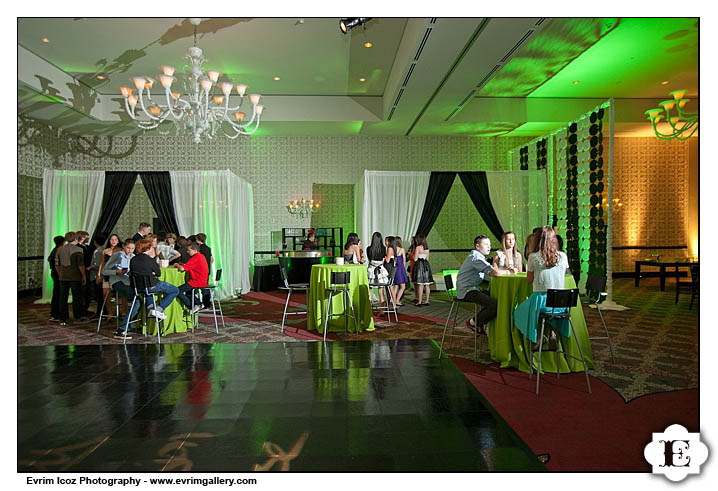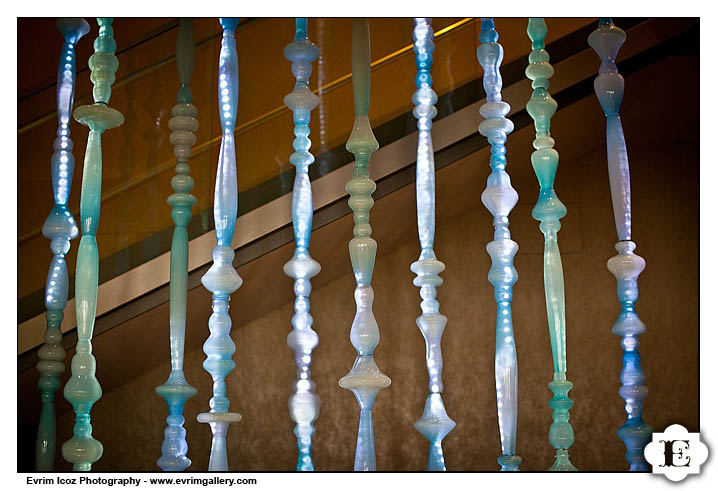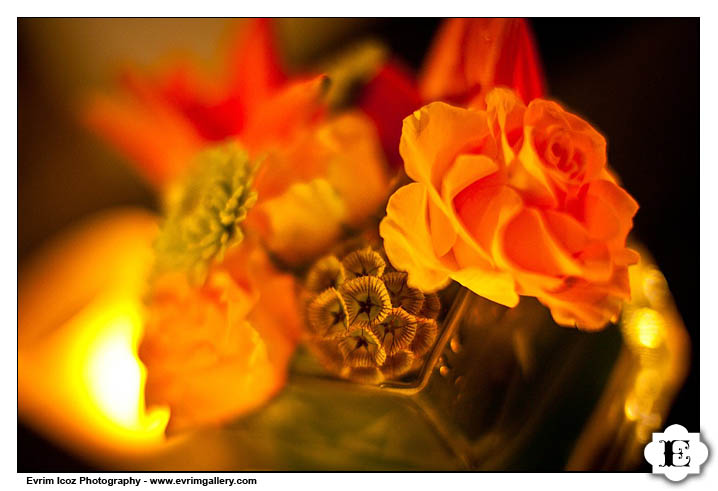 Vibrant Table Flowers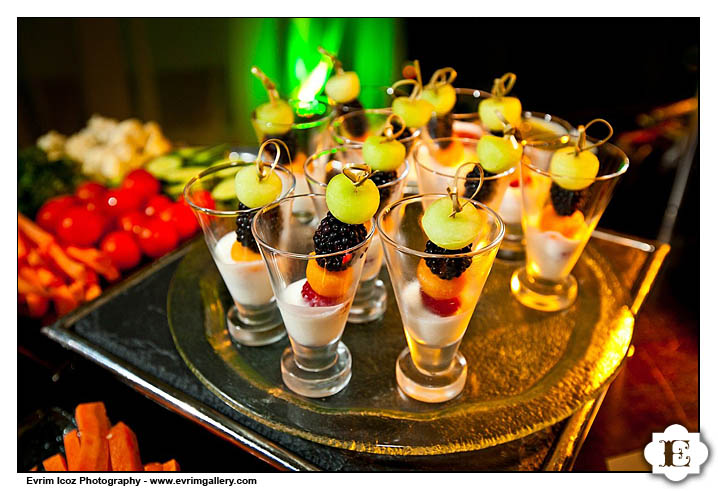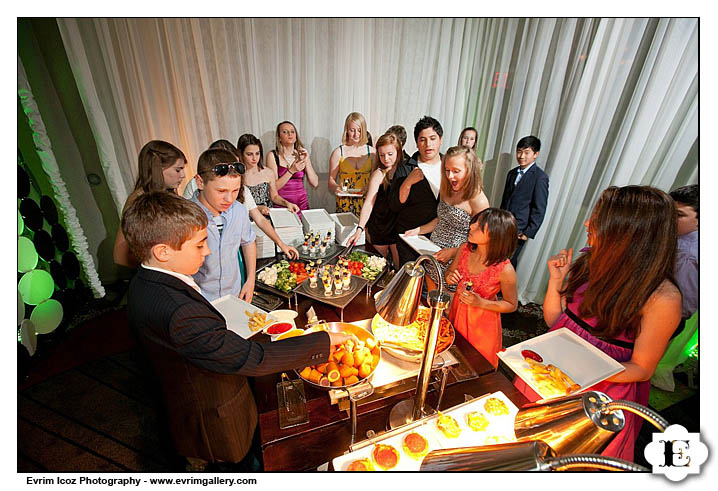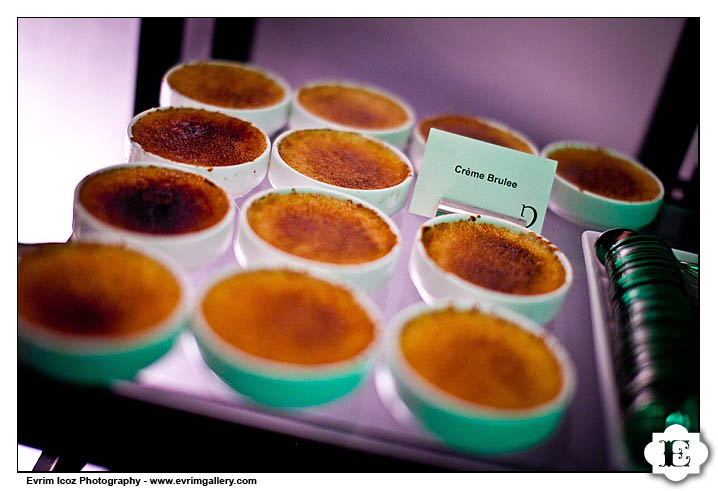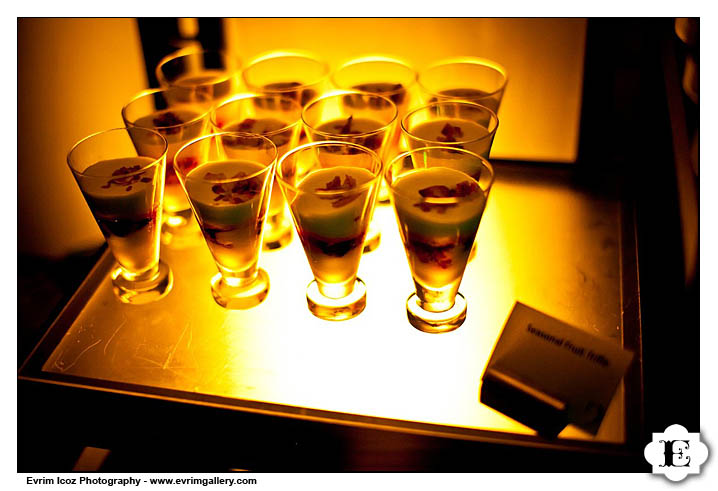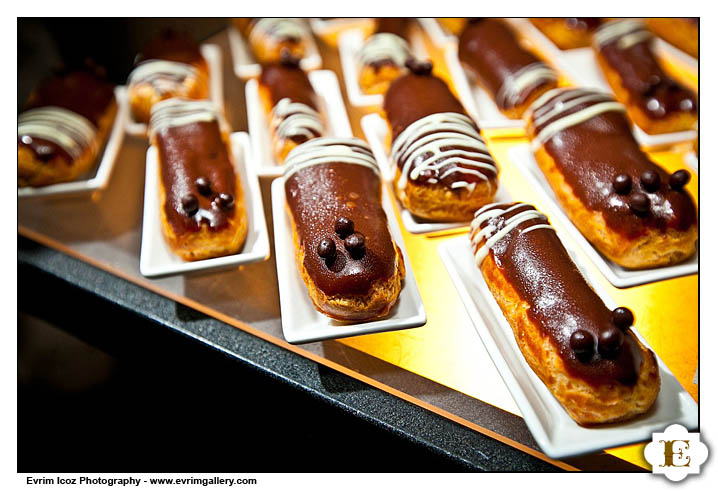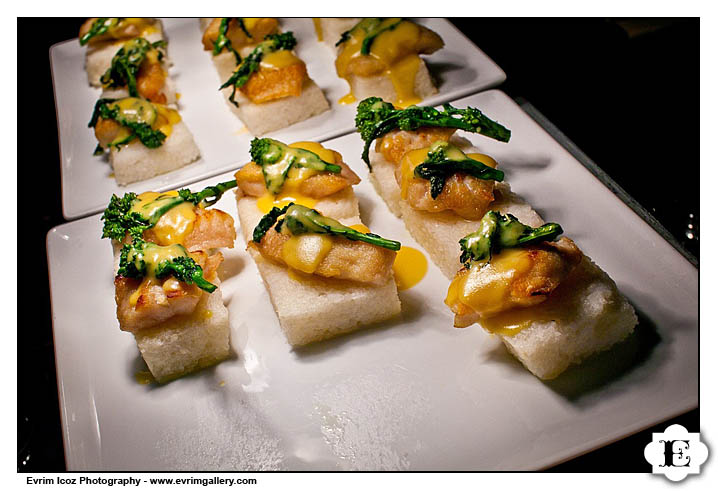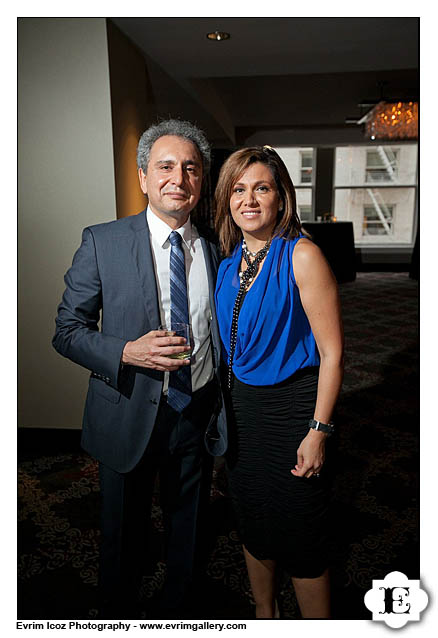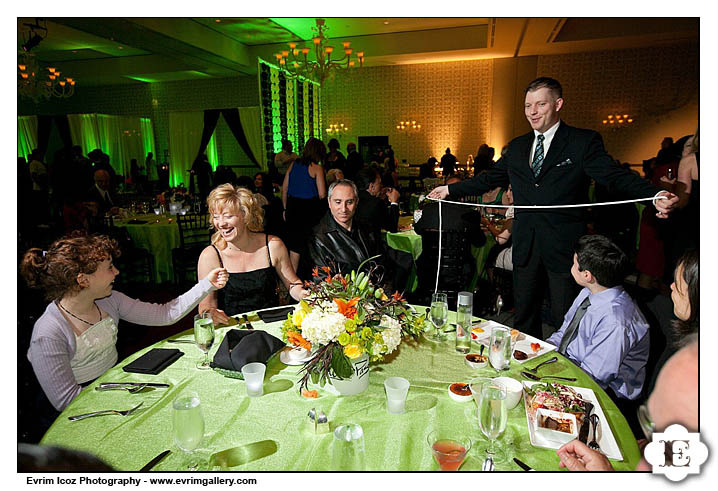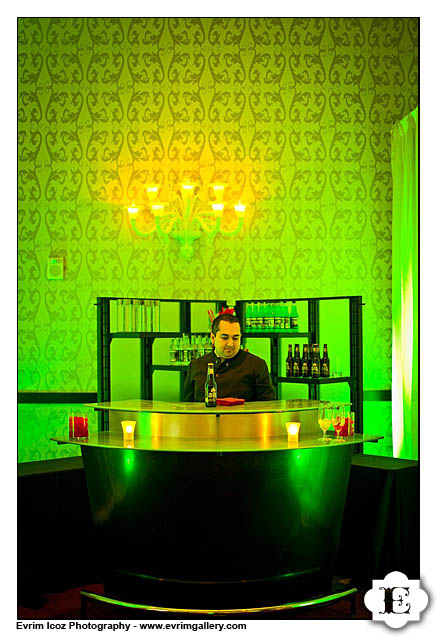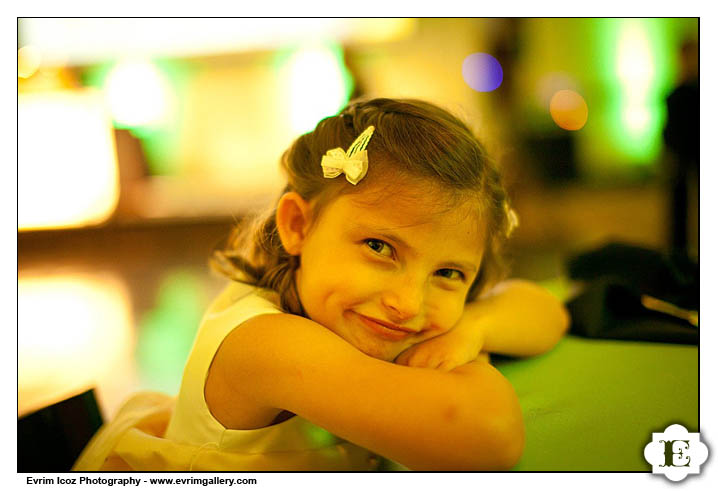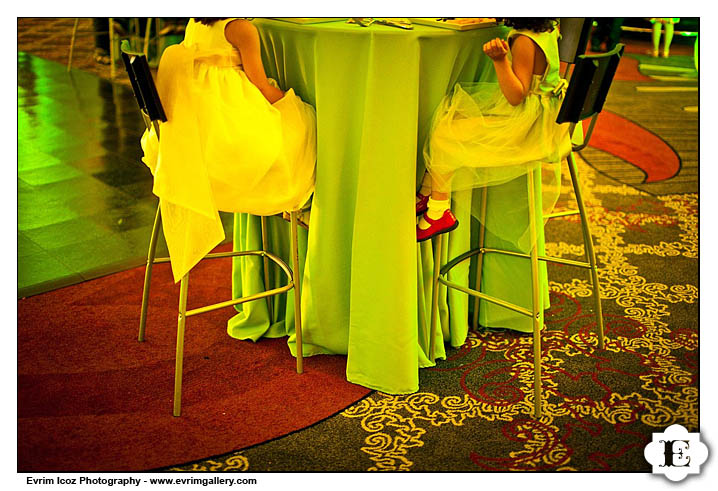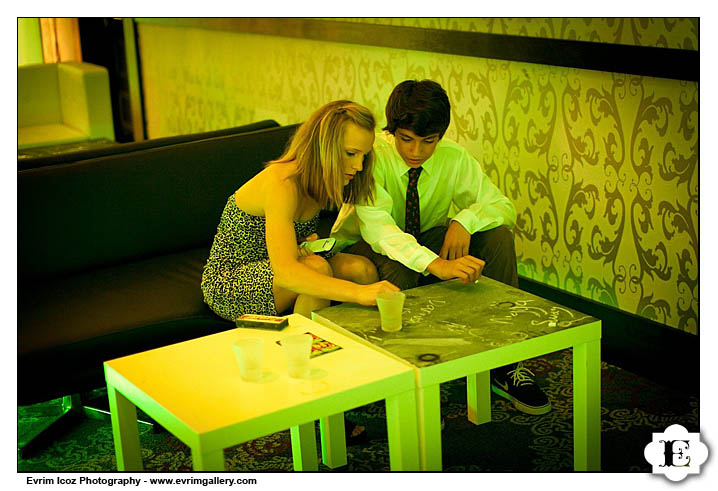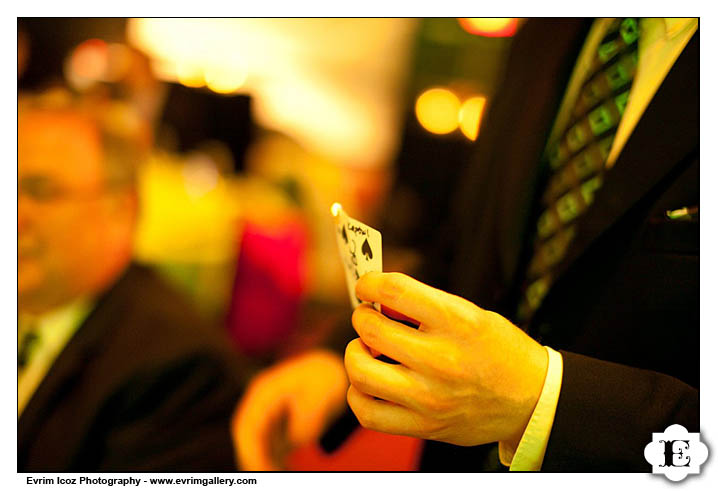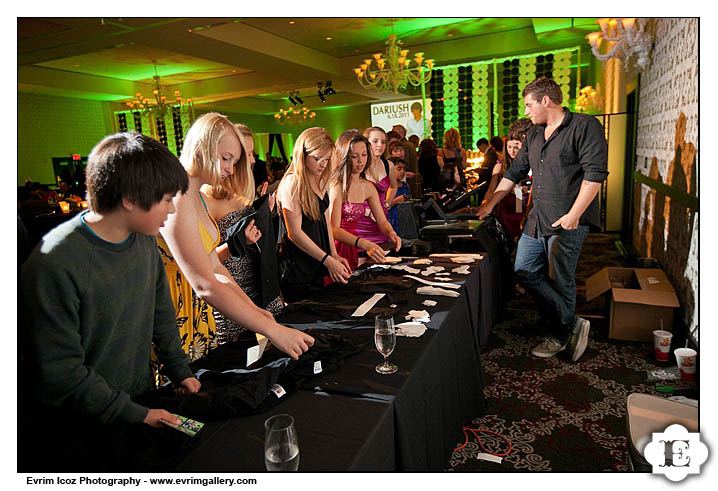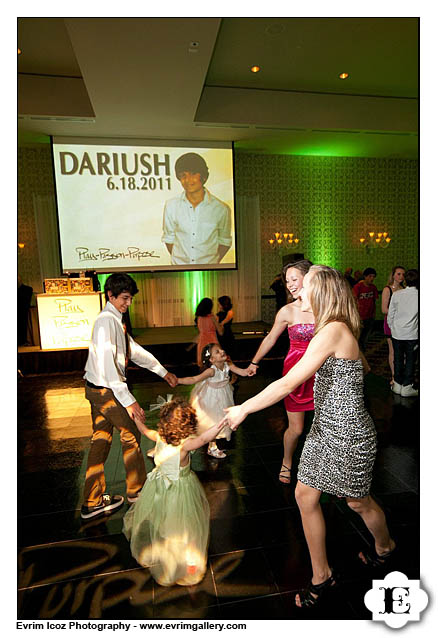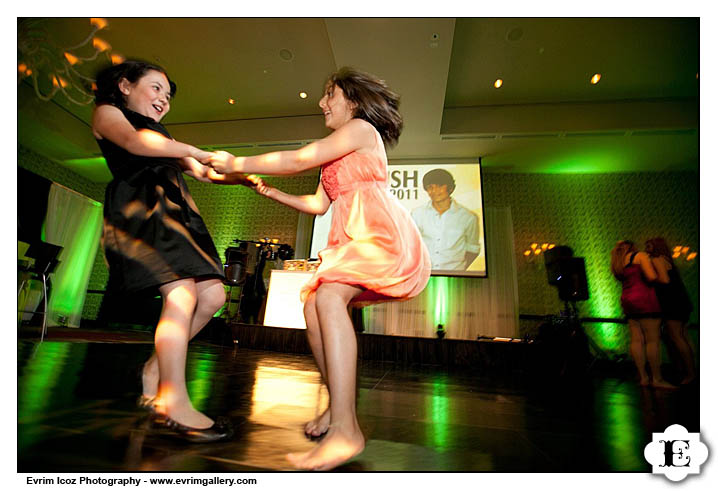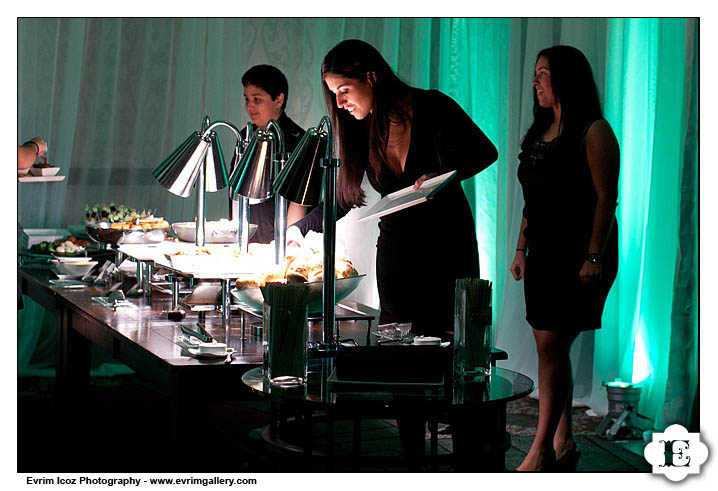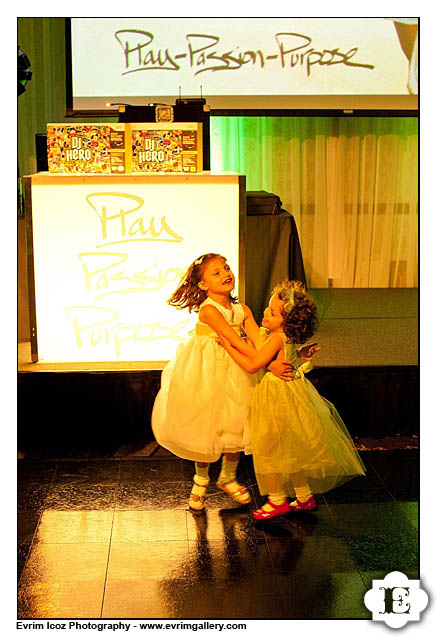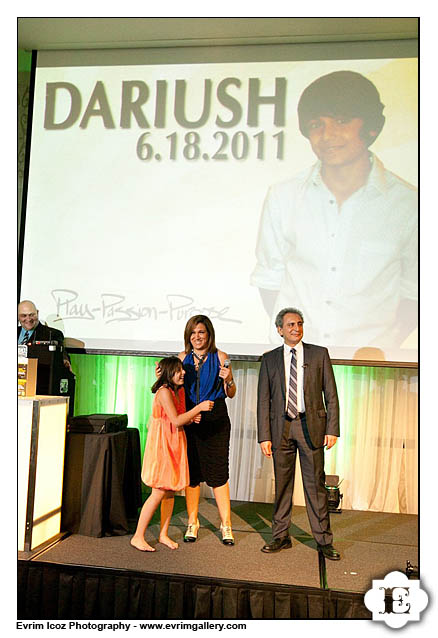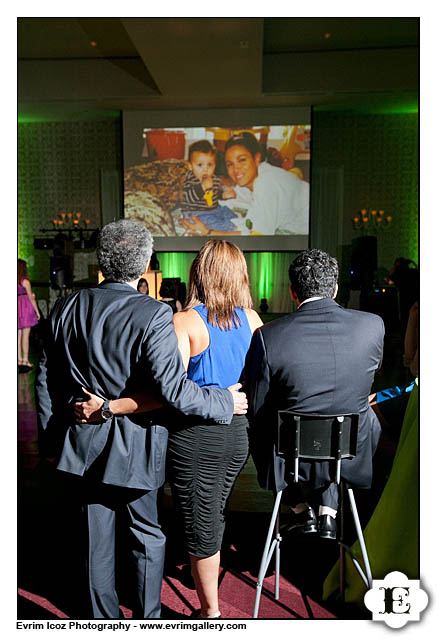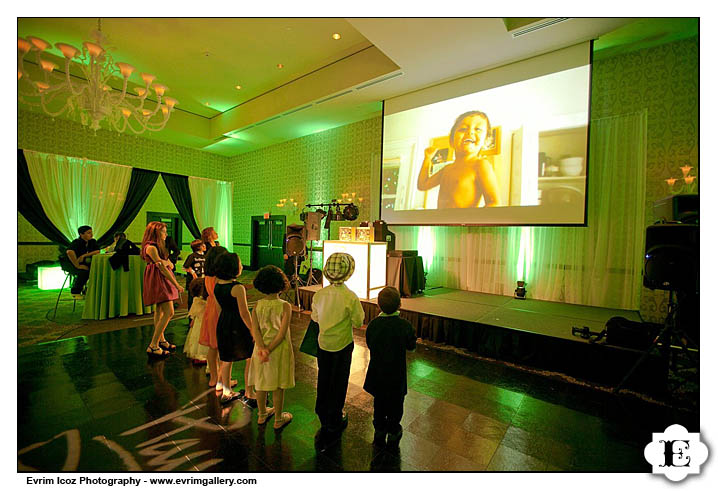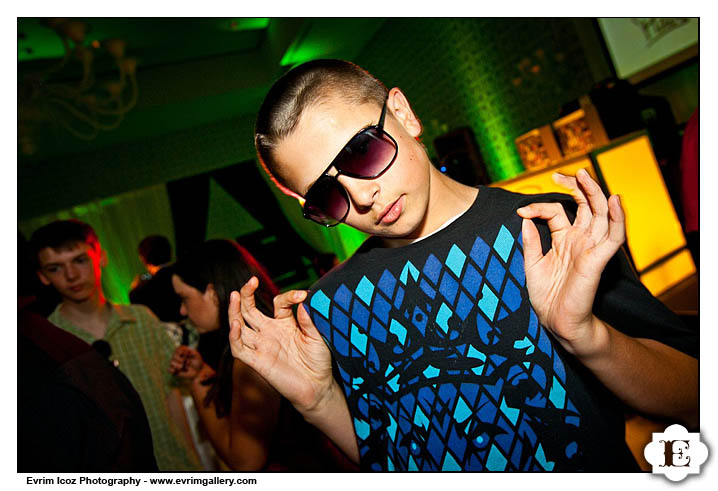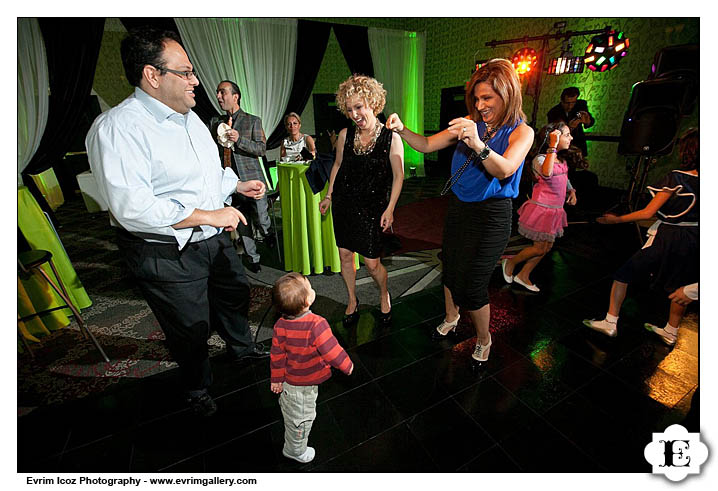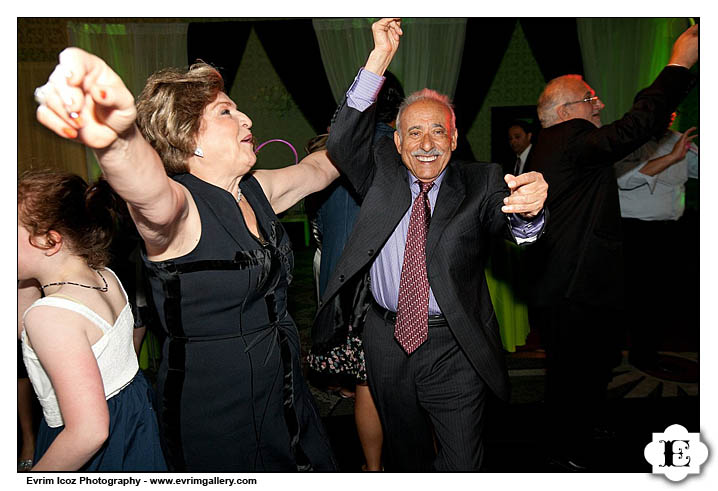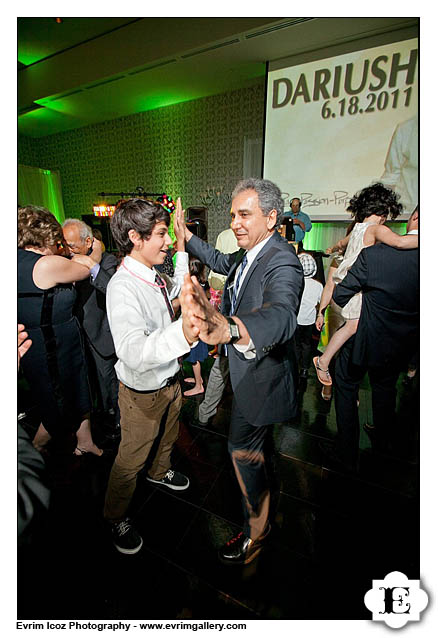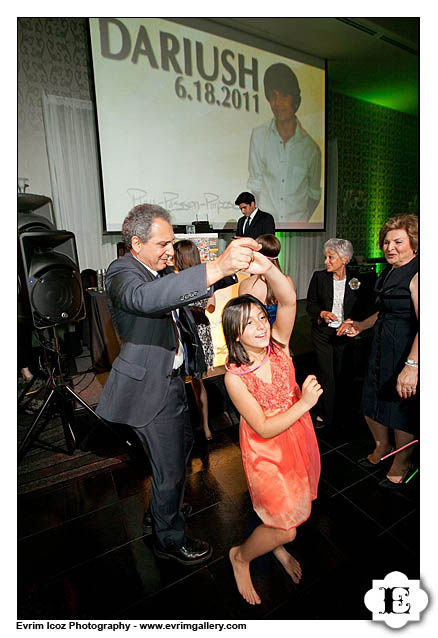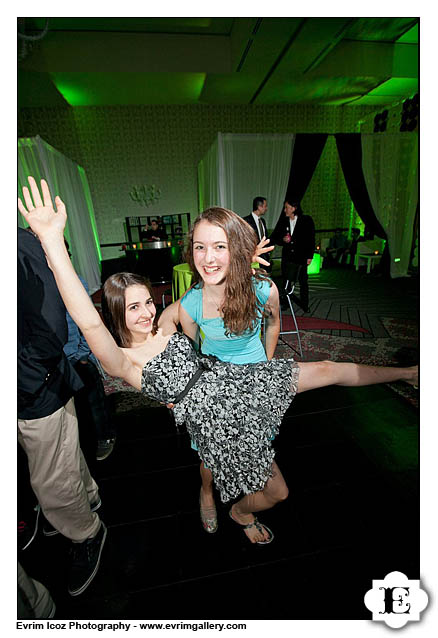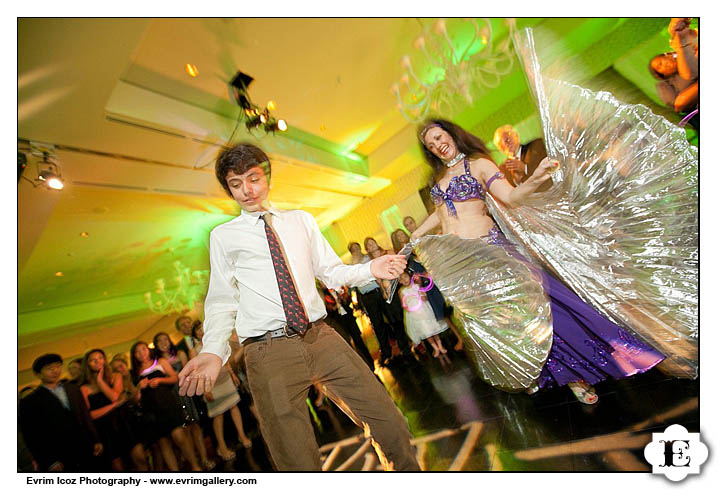 Belly Dancer fun!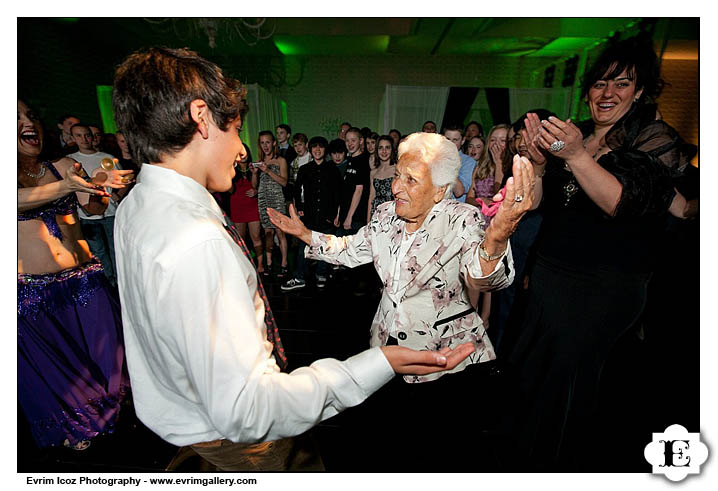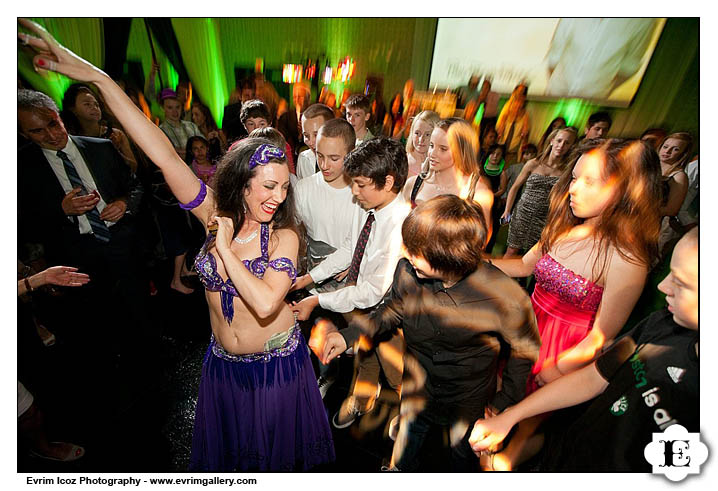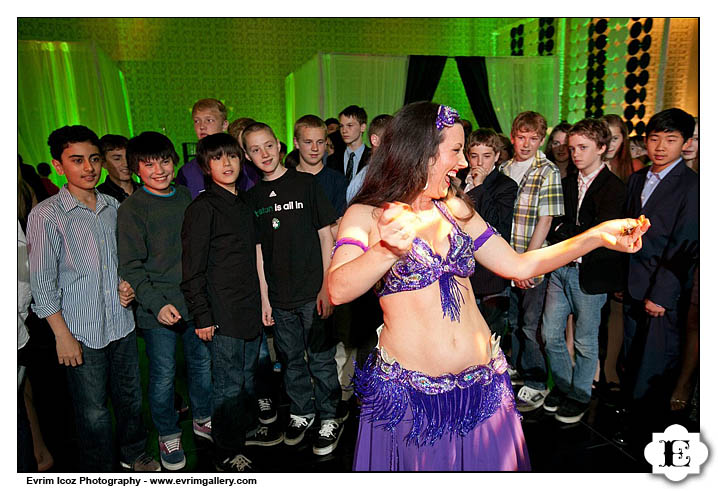 All the boys mesmerized by the belly dancer!