If you follow my wedding blog, you know that I travel often for events and corporate shoots often. However, weddings at Sayulita have a special place in my heart as it was the first destination wedding I had booked in 2005, when Sayulita was a much much smaller sleepy Mexican fishing village, Don Pedro's Restaurant being the only real restaurant around. I photographed my first wedding there with Sayulita Weddings (Luz Ochoa) and this last wedding there is also with Luz Ochoa at Villa del Oso. I made some great friends in Sayulita, Luz being one of them and she of course did a great job. I didn't get a chance to meet in person with Samantha and Travis due to our schedules, so I arrived in Sayulita 5 hours earlier from Puerto Vallarta  to go over their final wedding details and meet in person ahead of time. And let's be honest, part of the reason was so I could grab some fantastic real fish tacos from the food cart across Don Pedro's (my other favorite restaurant there). I had the impression that Travis and Samanta were super sweet and kind people from our numerous conversations, but they were even nicer in person (and super good looking as bride and groom!).
There were so many interesting details at this Sayulita wedding. Couple firsts for me, which is rare after 500+ weddings, were: bride's parents commissioned a painting of the couple, titled "A man who married a Swan" (a play on words of the bride's last name) by Franco Mondini-Ruiz out of San Antonio. Another was a friendly competition about if the bride or the groom would smash the cake on the other, based on how much contribution they collected. There was even a super friendly donkey, and a bird fortune teller! I also should not forget the star of the evening (except for Samantha, of course). The flower girl was so cute! She even tried out the bride's shoes, while still finding time to squeeze in a nap!
Can you believe how gorgeous Samantha's wedding gown is? It is from Bella Bridal. And frankly, she picked the perfect one to compliment herself. Did I mention they met because Travis owns a fitness center and Samantha started going there. Samantha claims she made the first move. I am glad she did. And they both looked stunning. Travis looks like he should be the next Bond! I also loved the gorgeous diamond wedding ring Travis got for Samantha.
The sunset over Sayulita is usually fantastic, but for this wedding, it seems like it was one of the best! And we had planned the timeline with Luz and Samantha so we could do some pictures right around that time! And there was the surprise fireworks right during the first dance!
Check them out!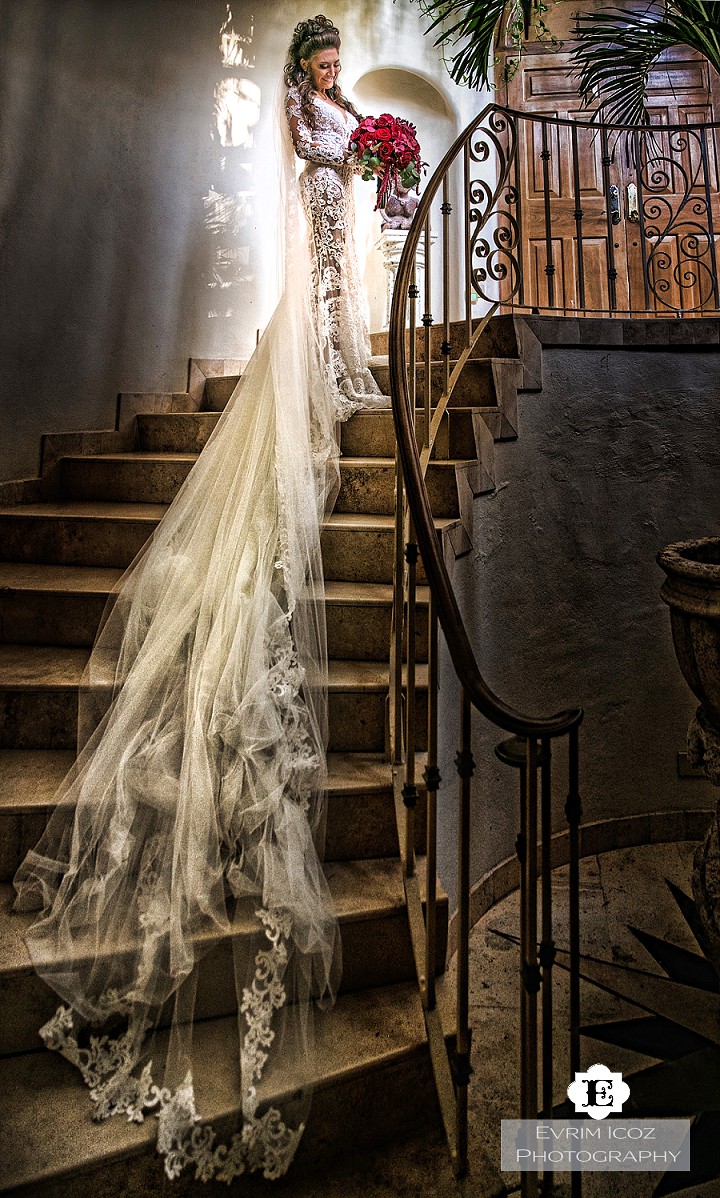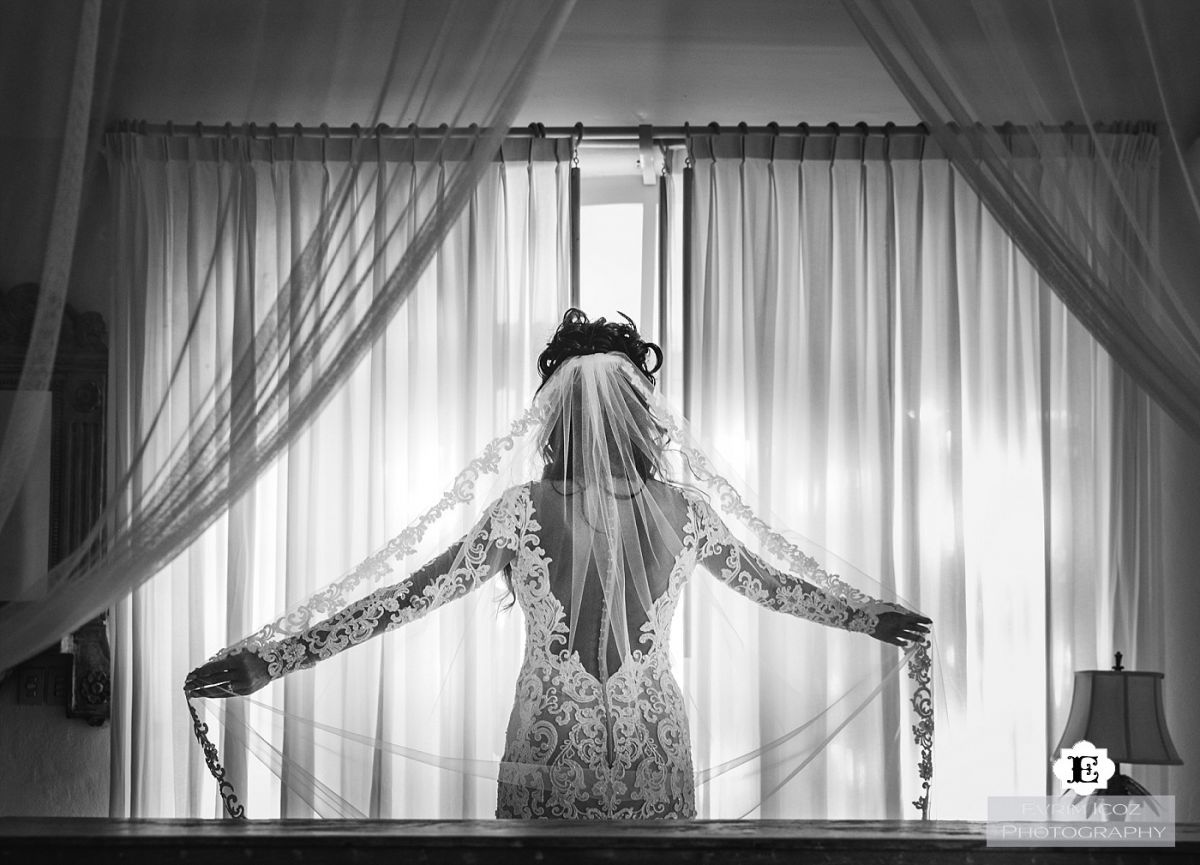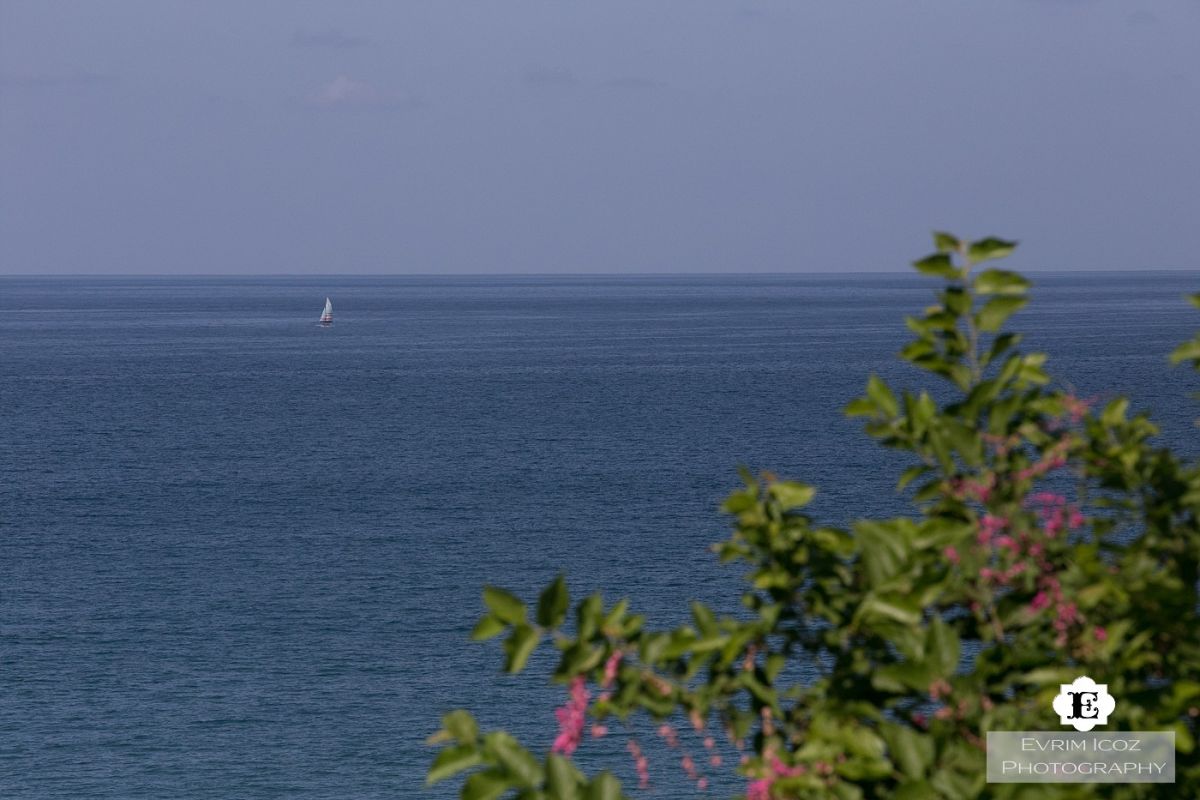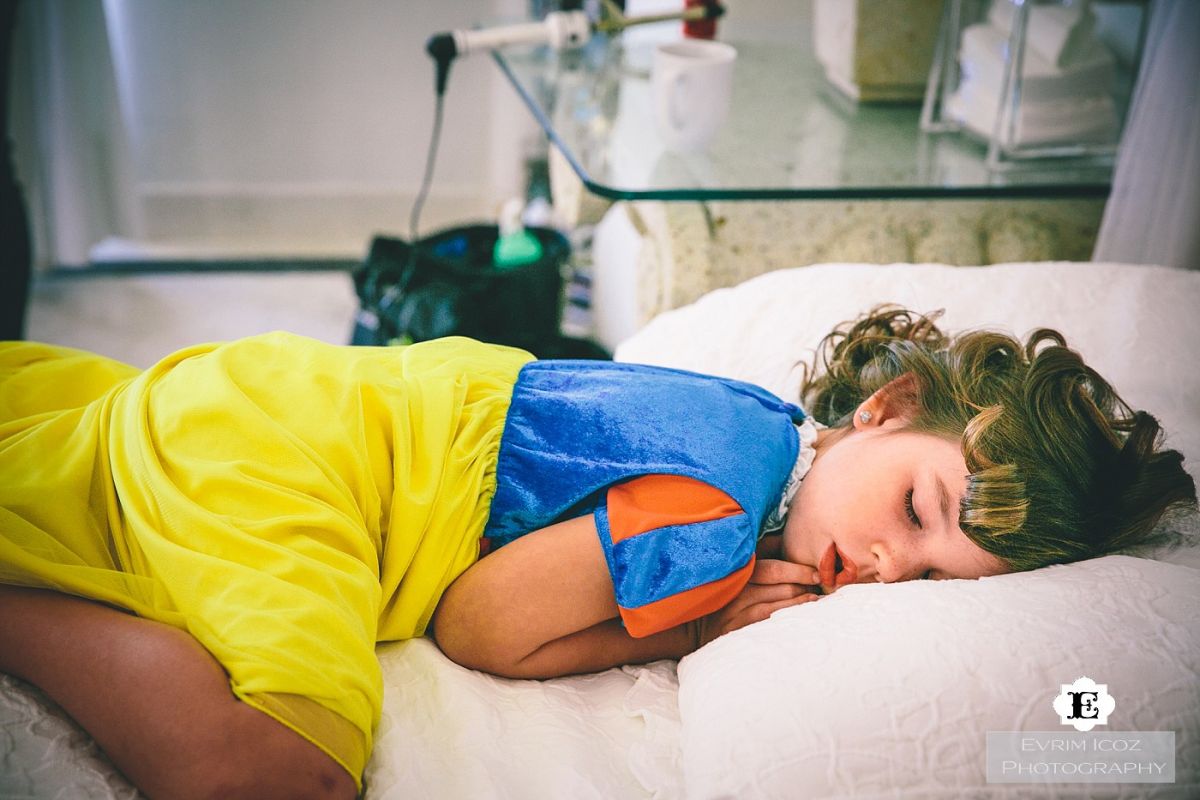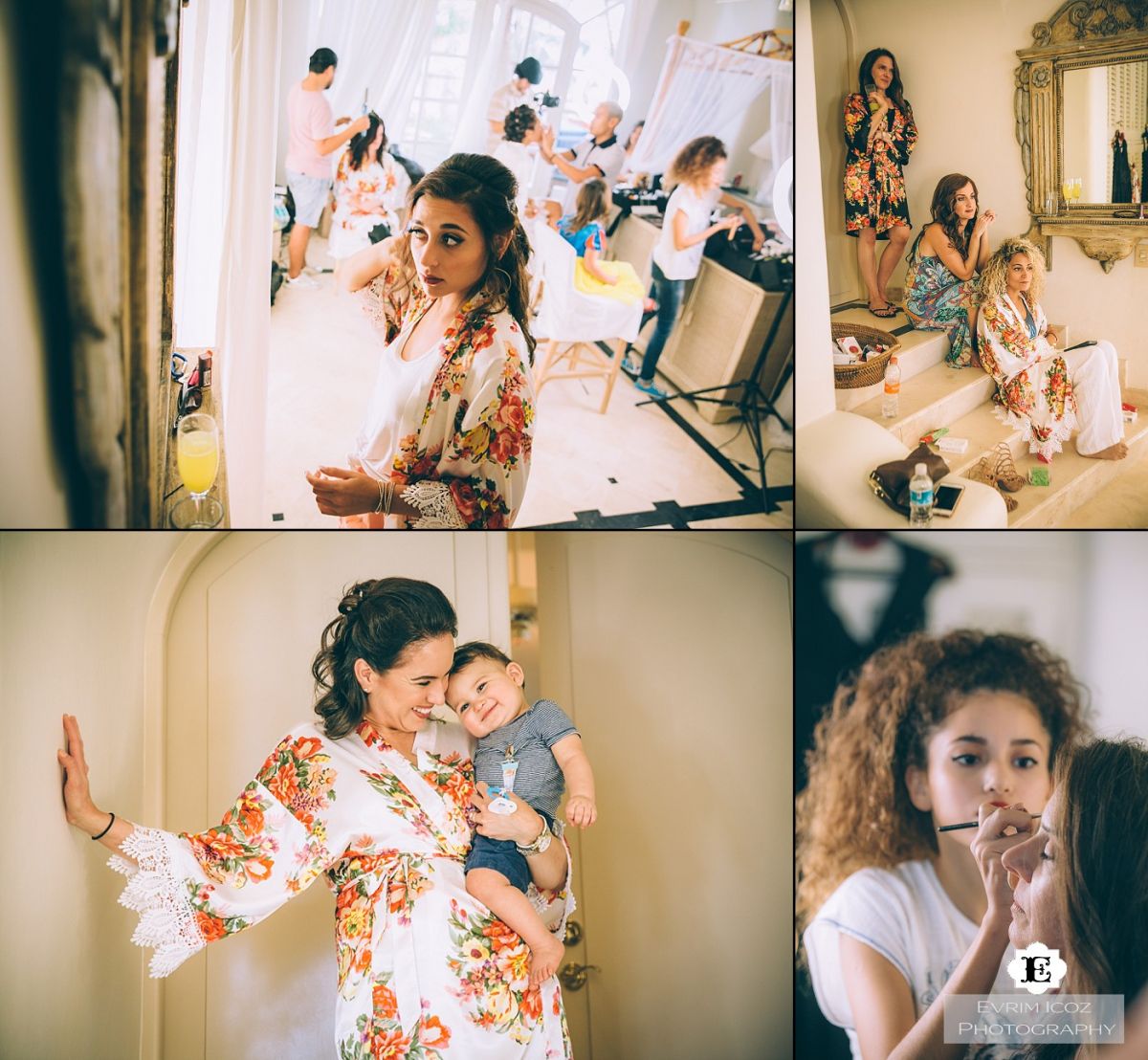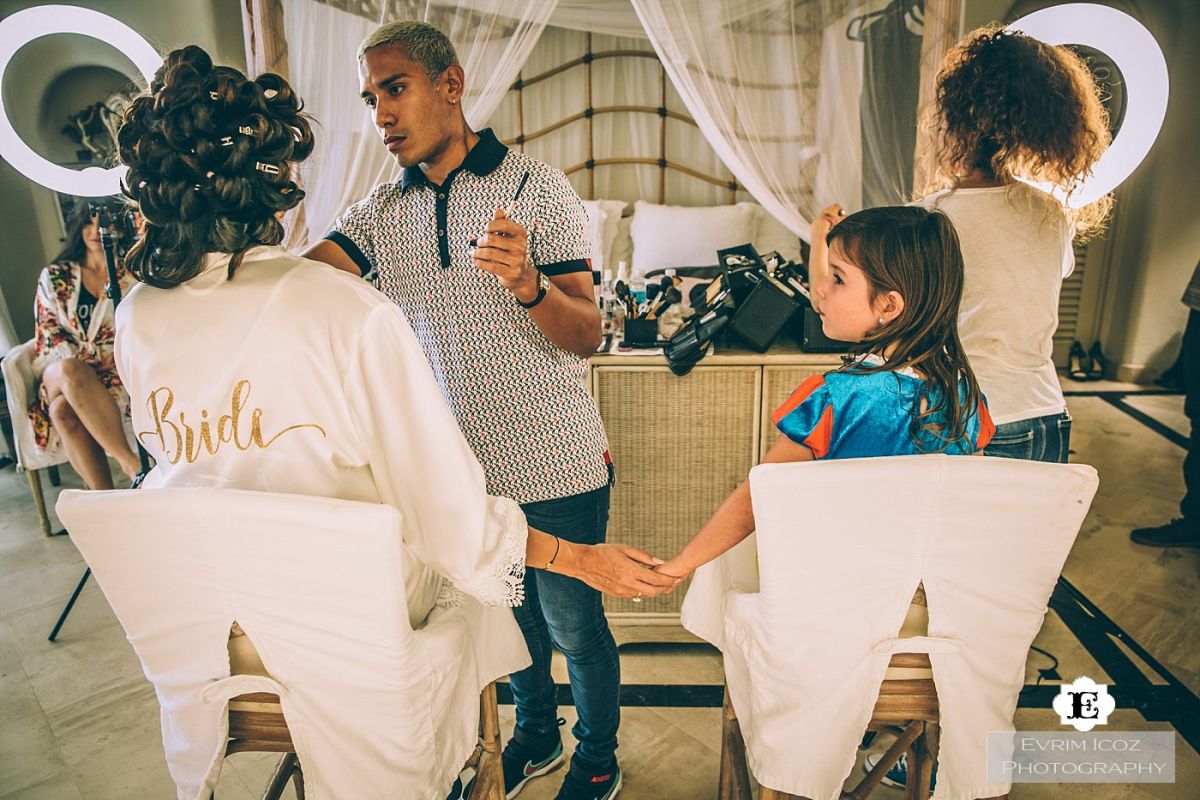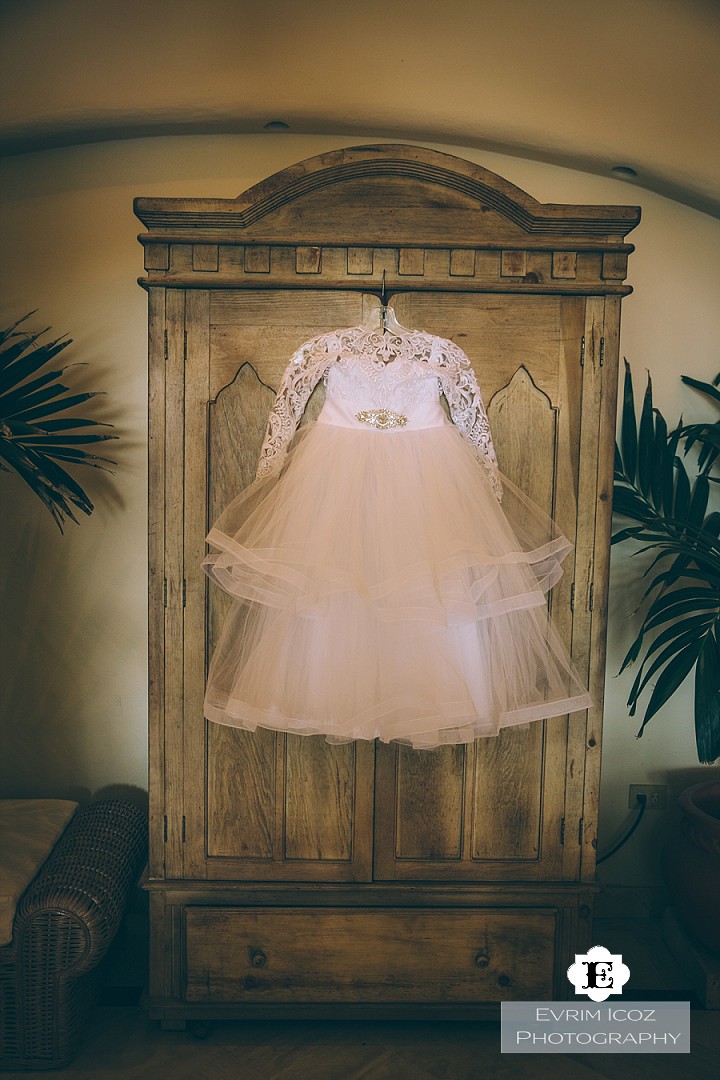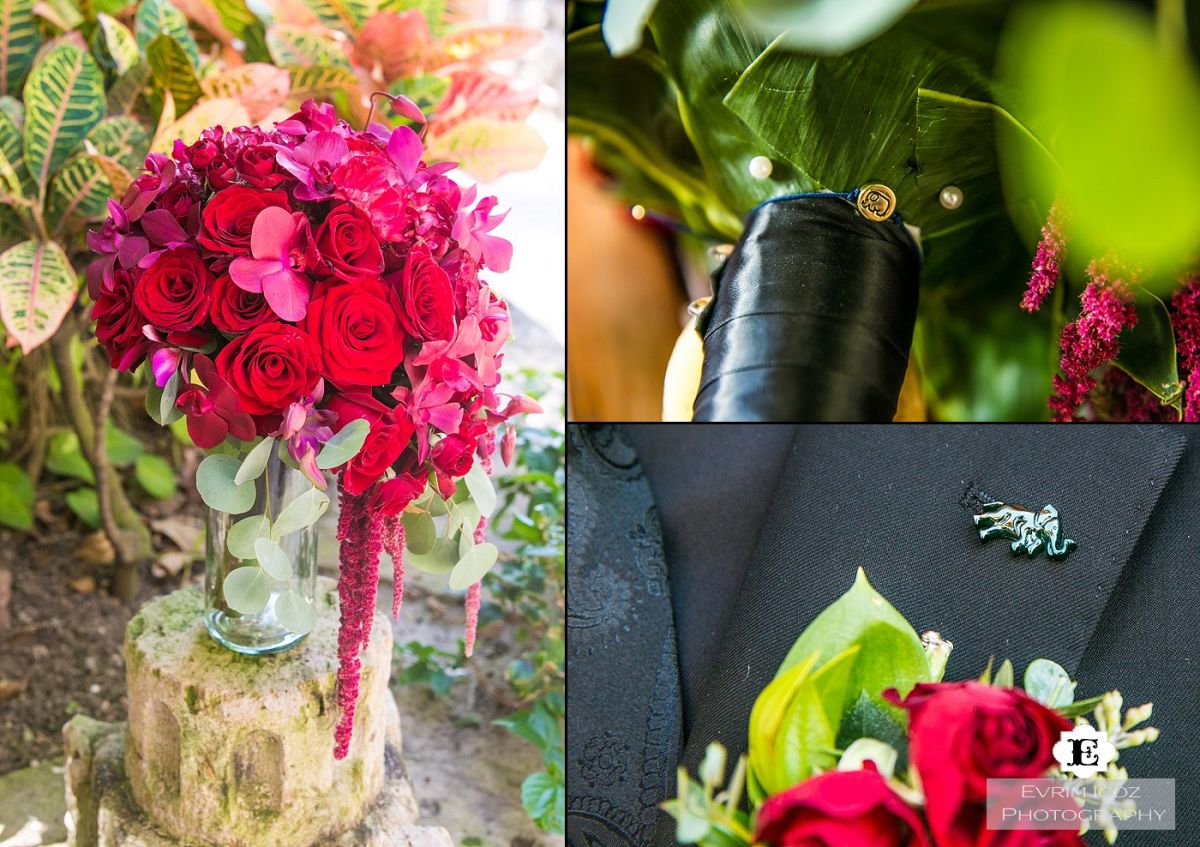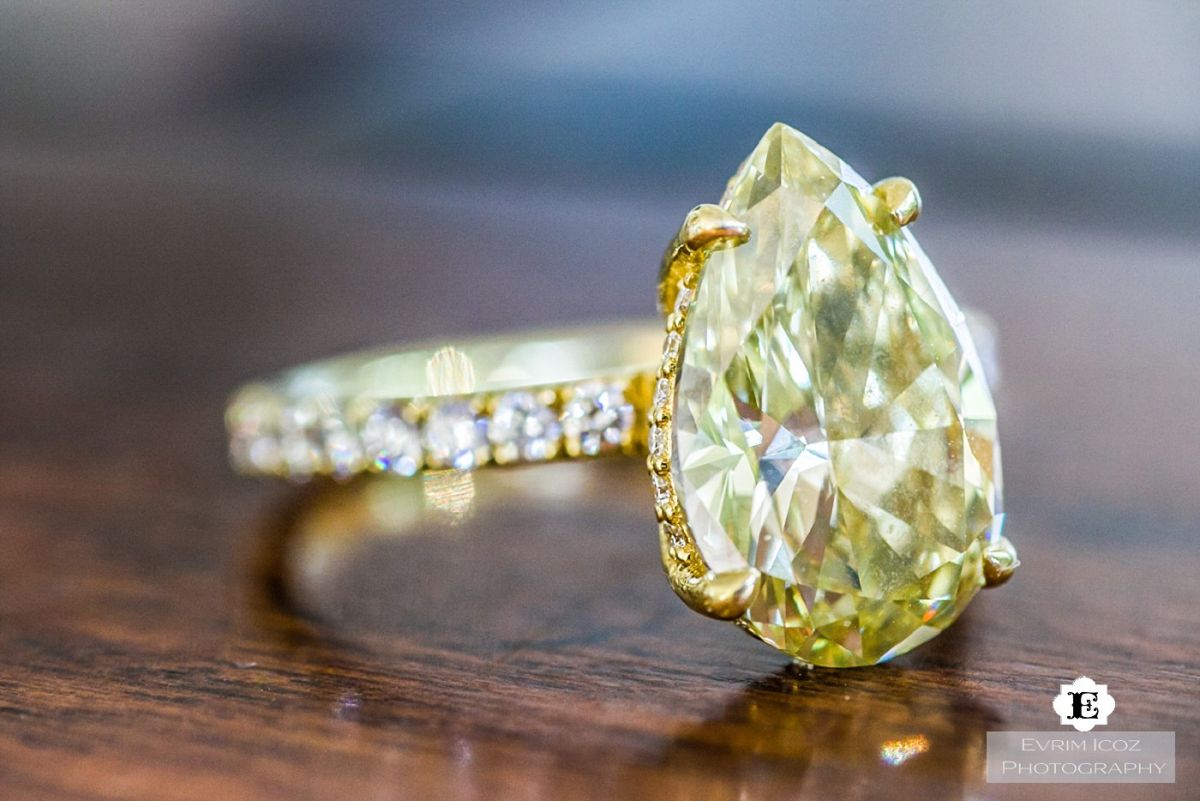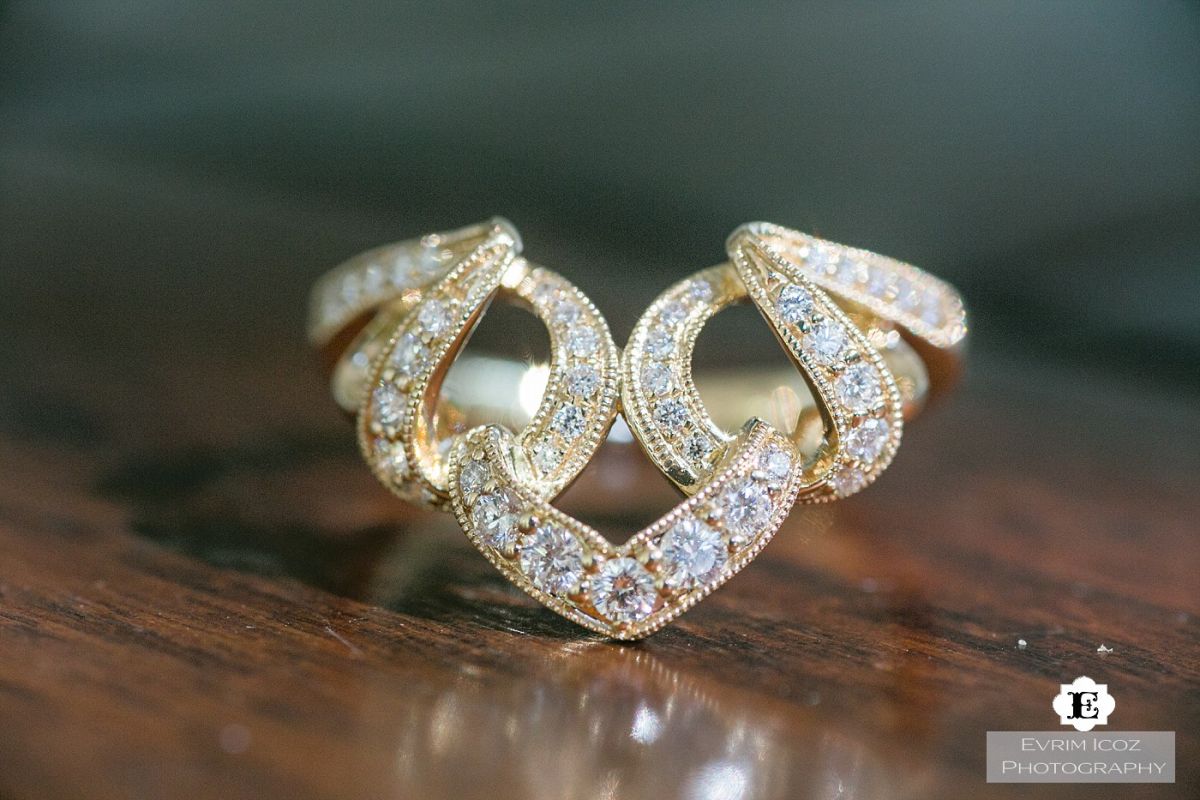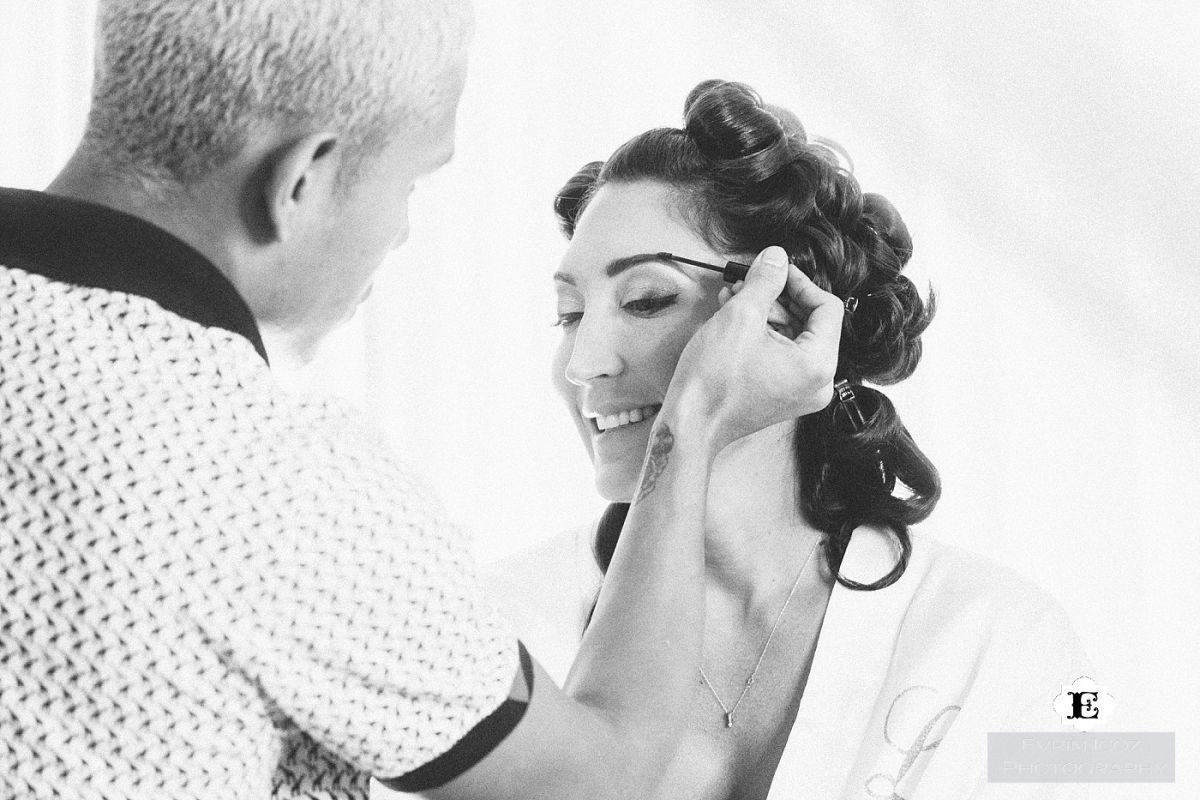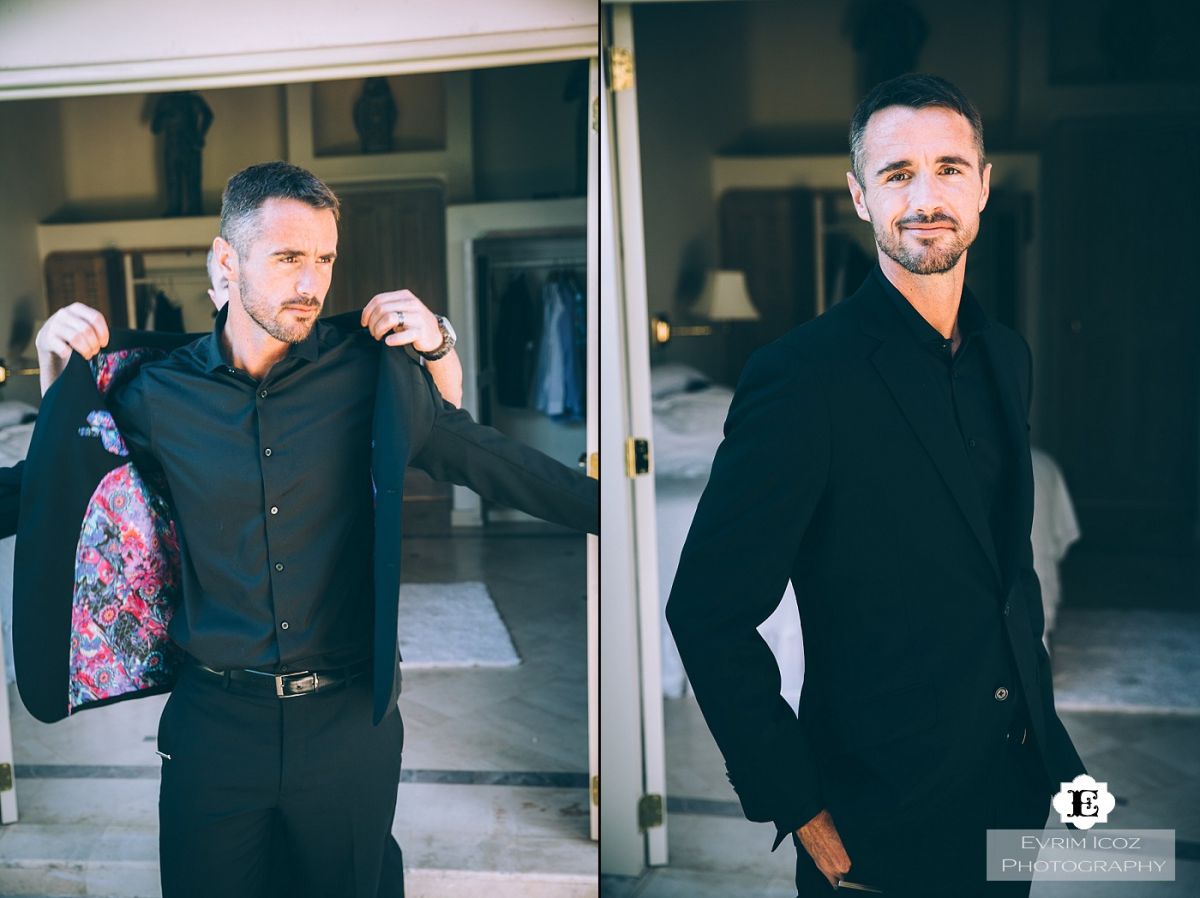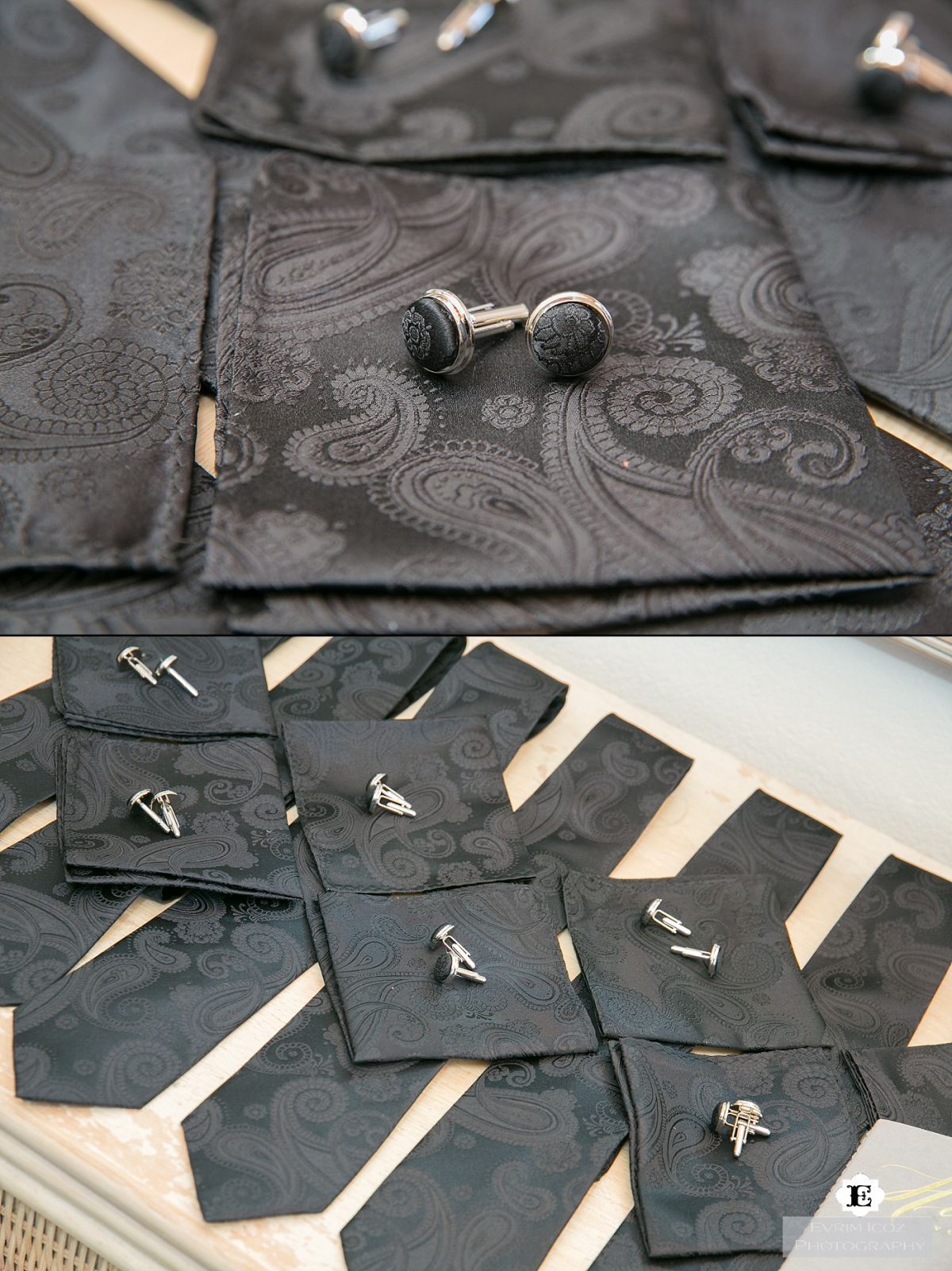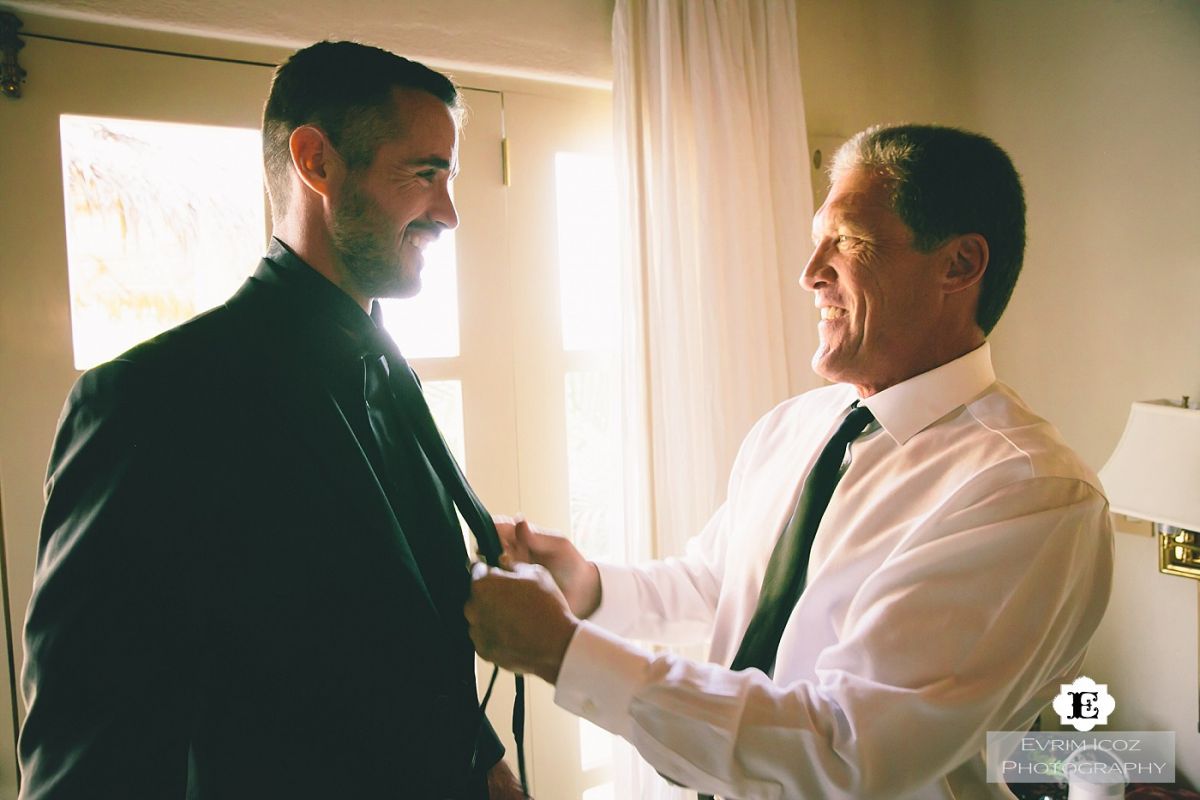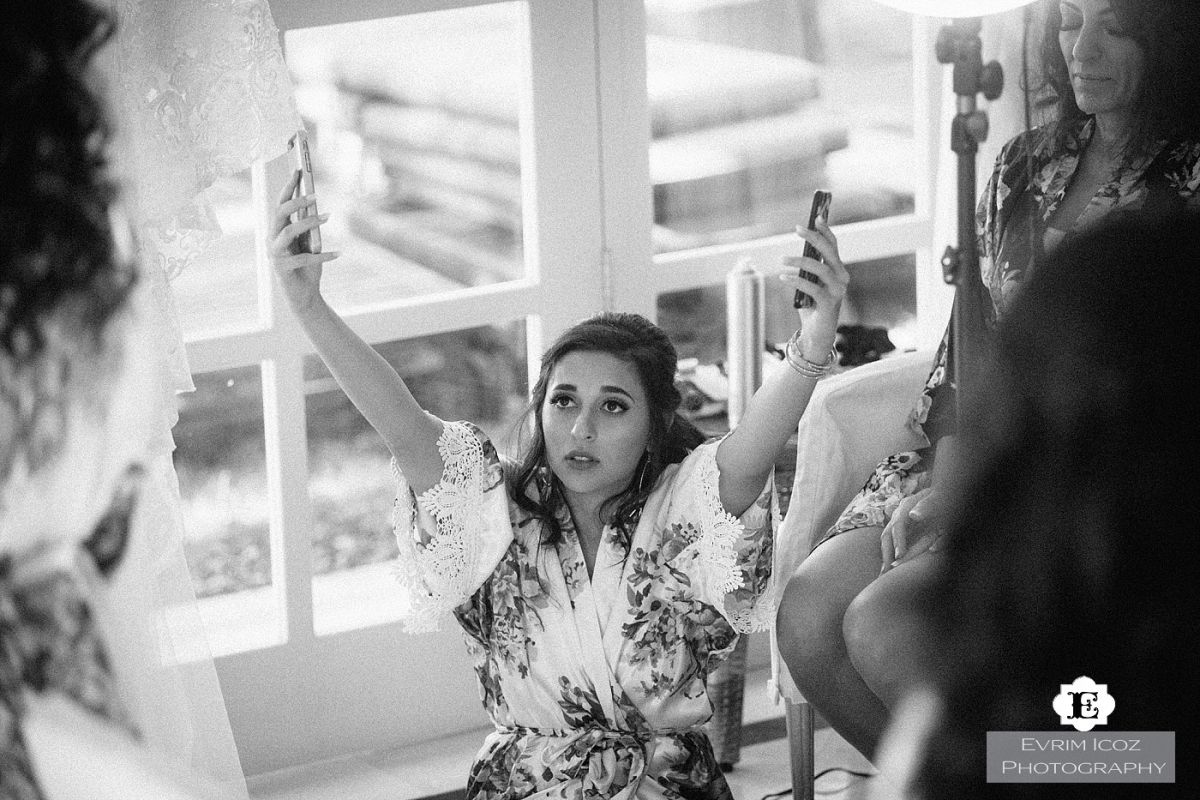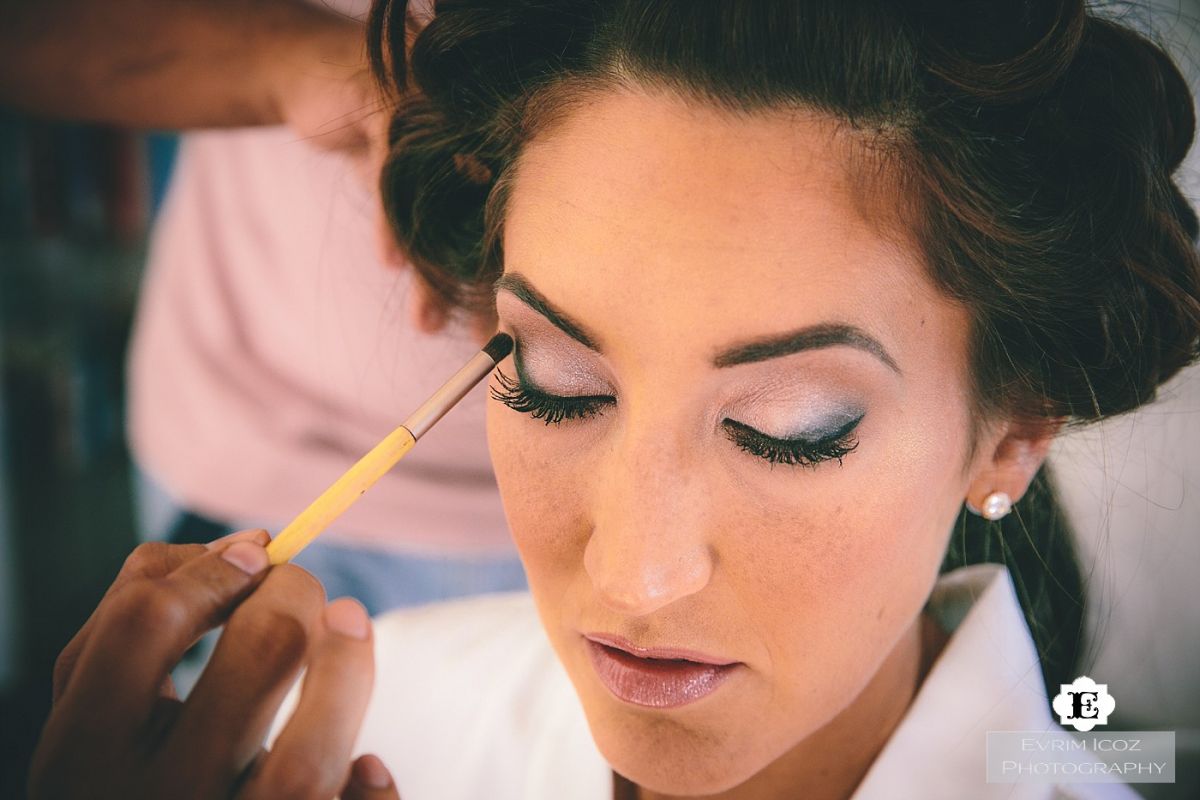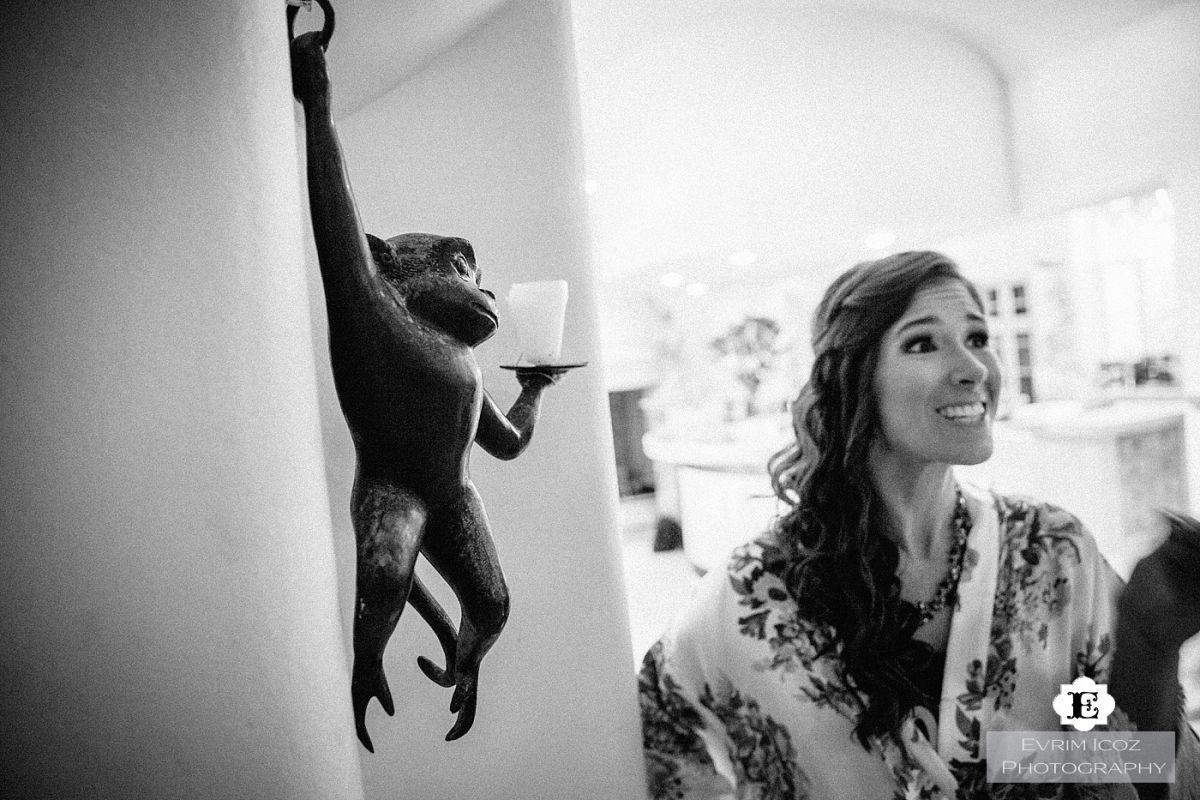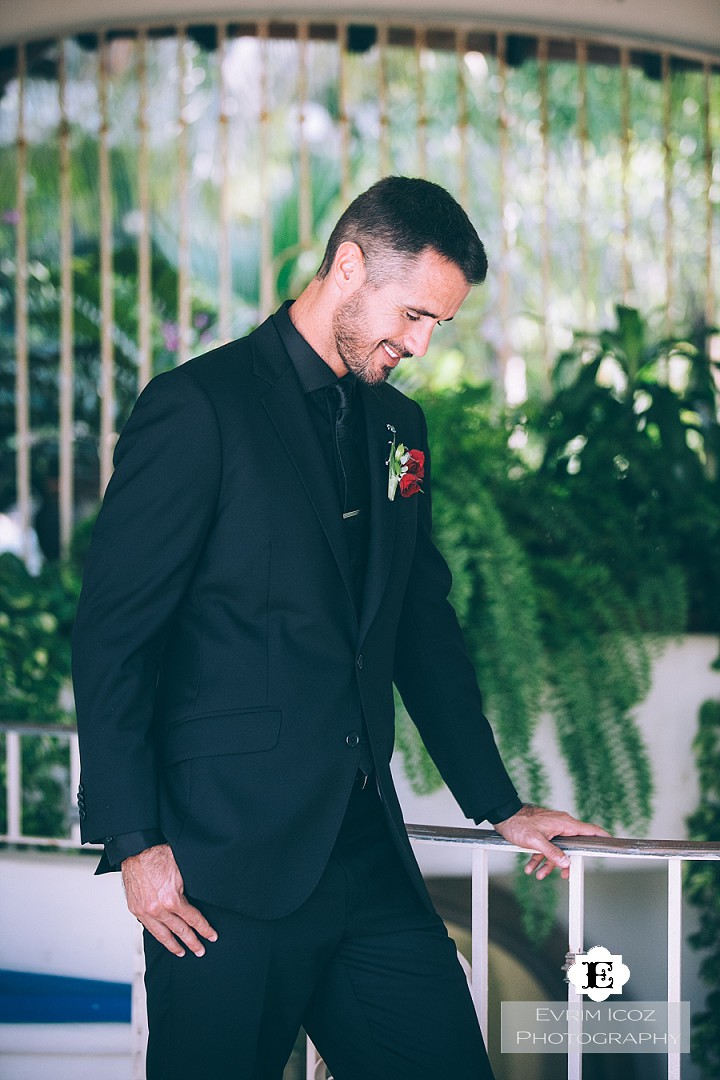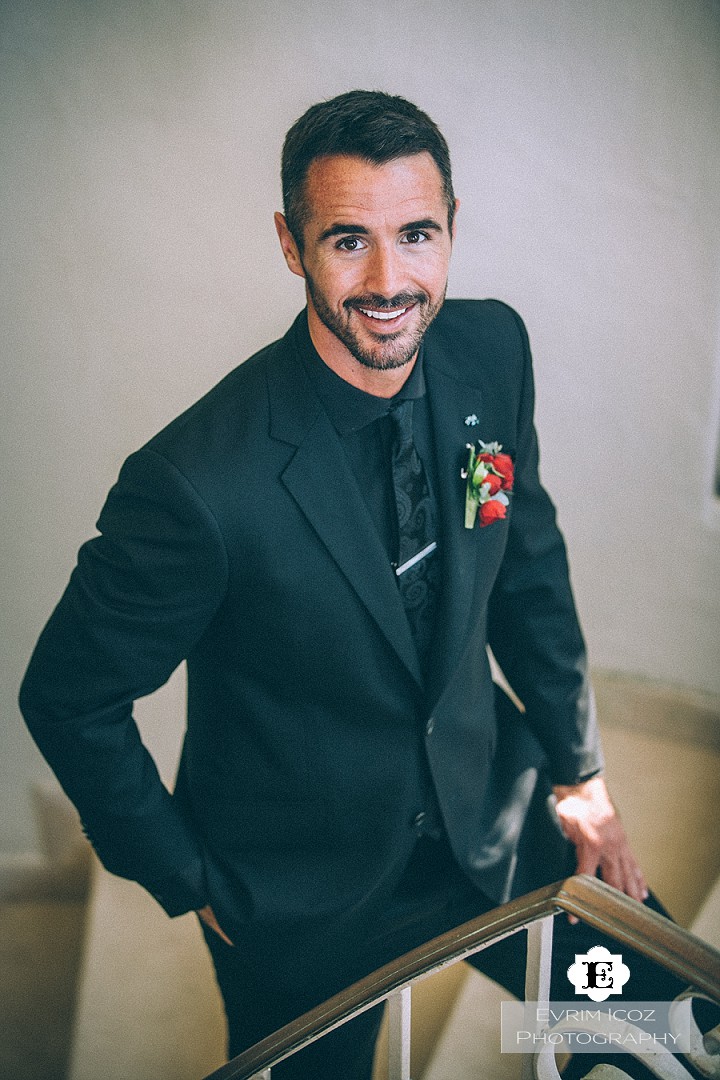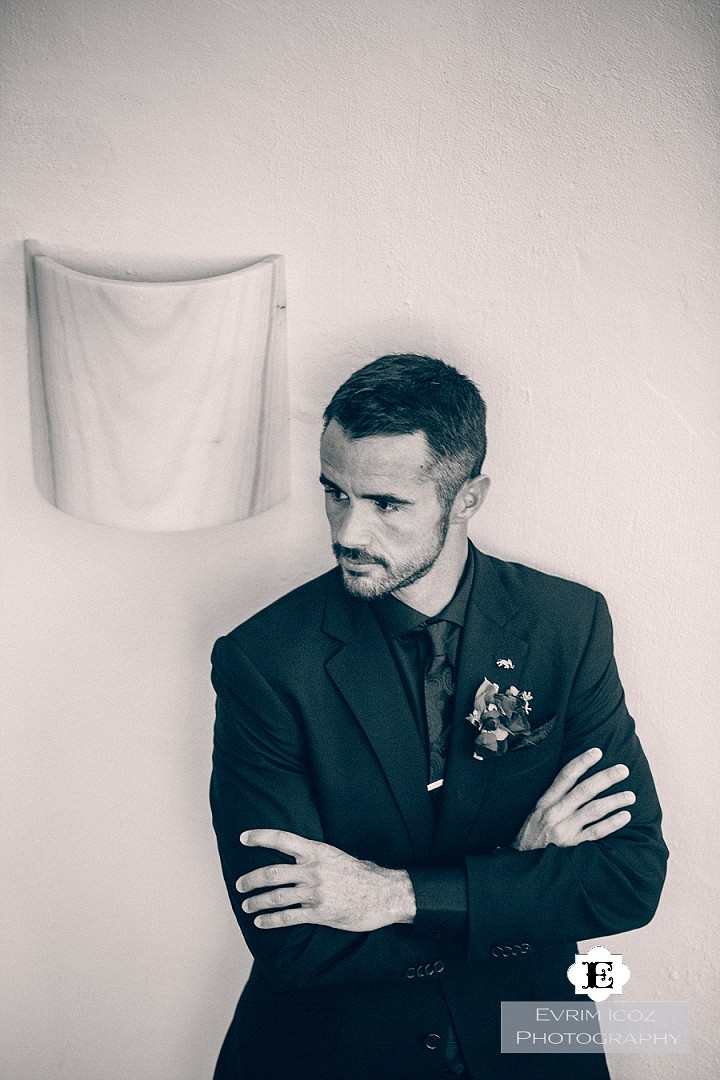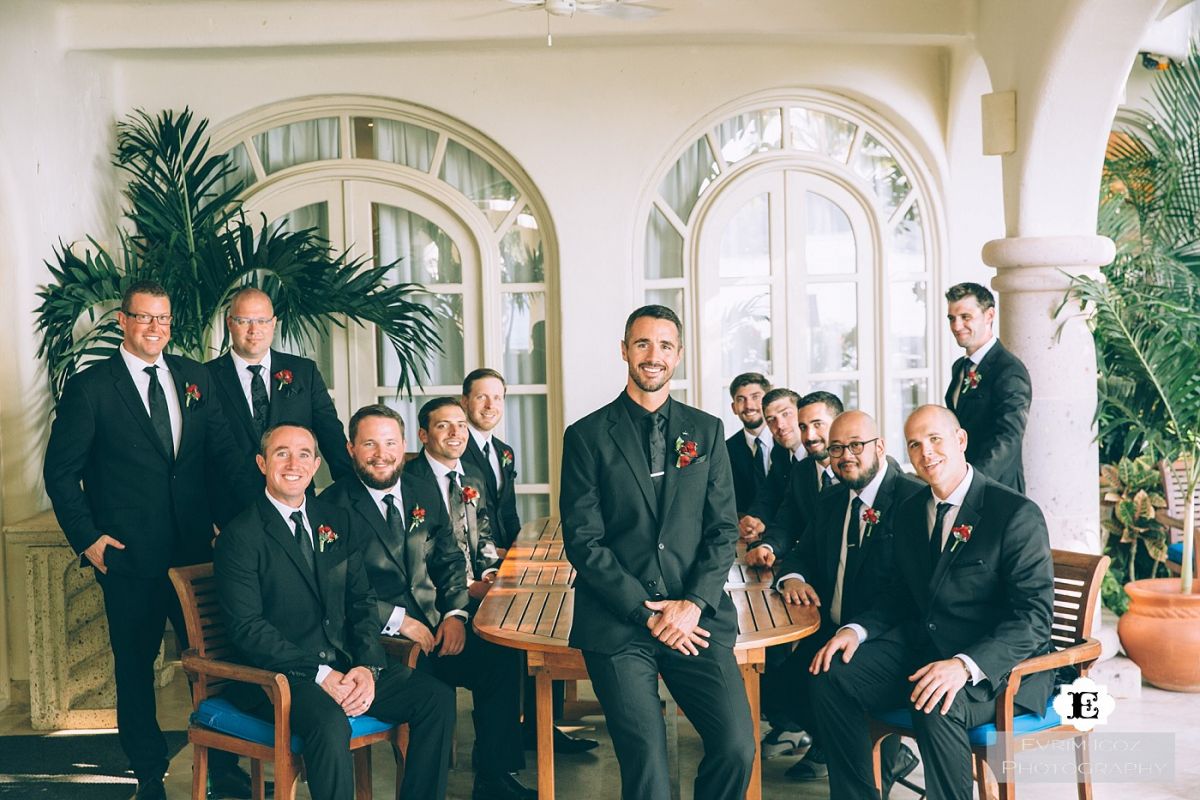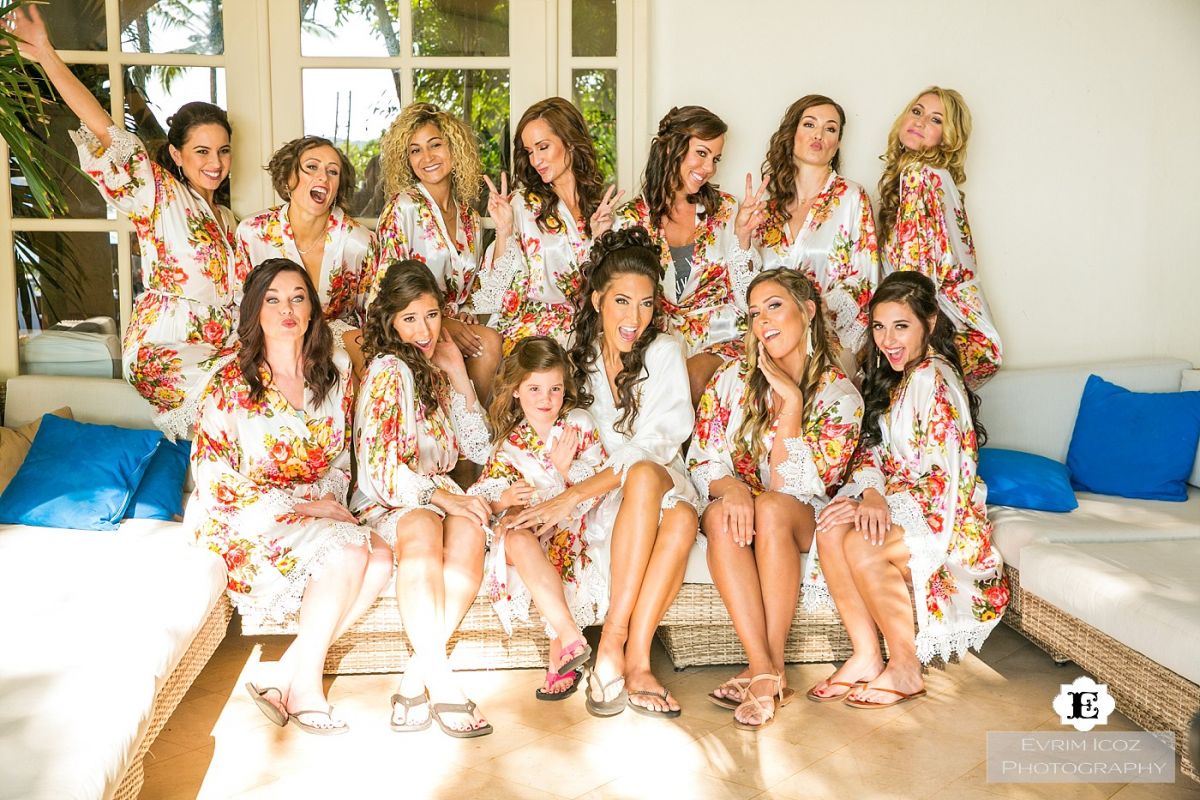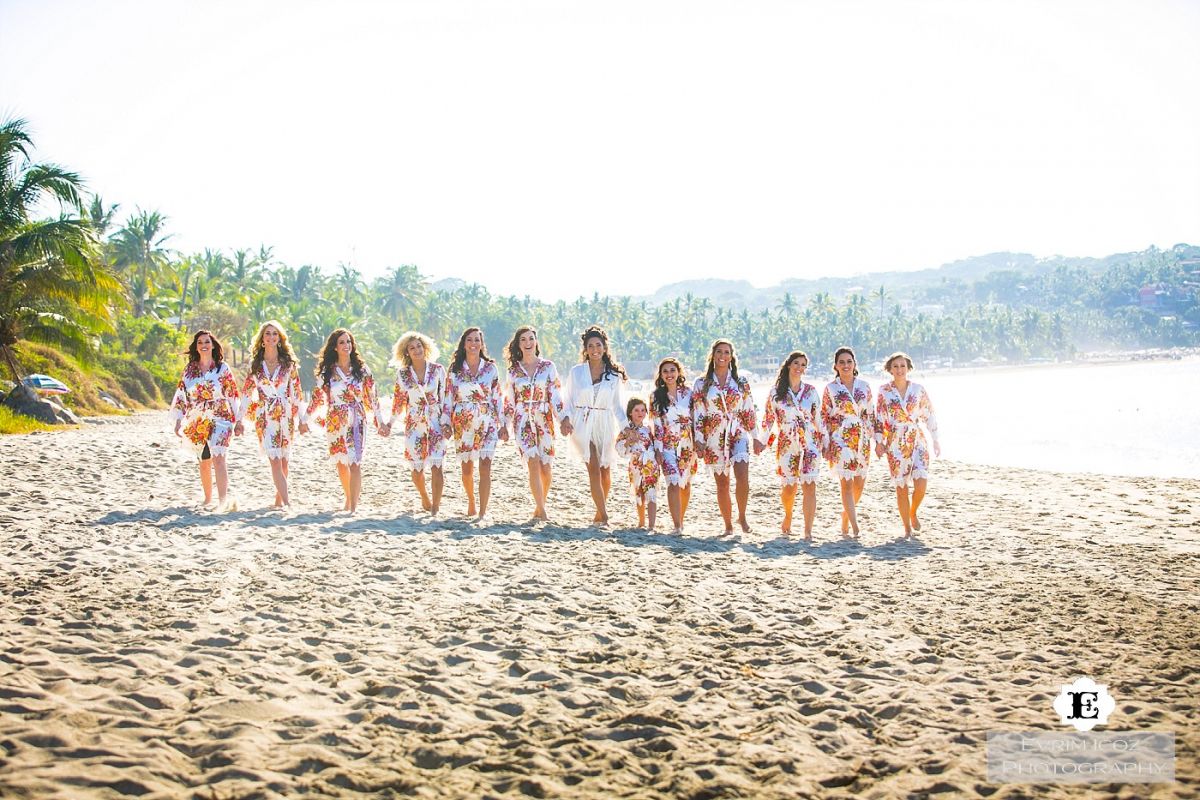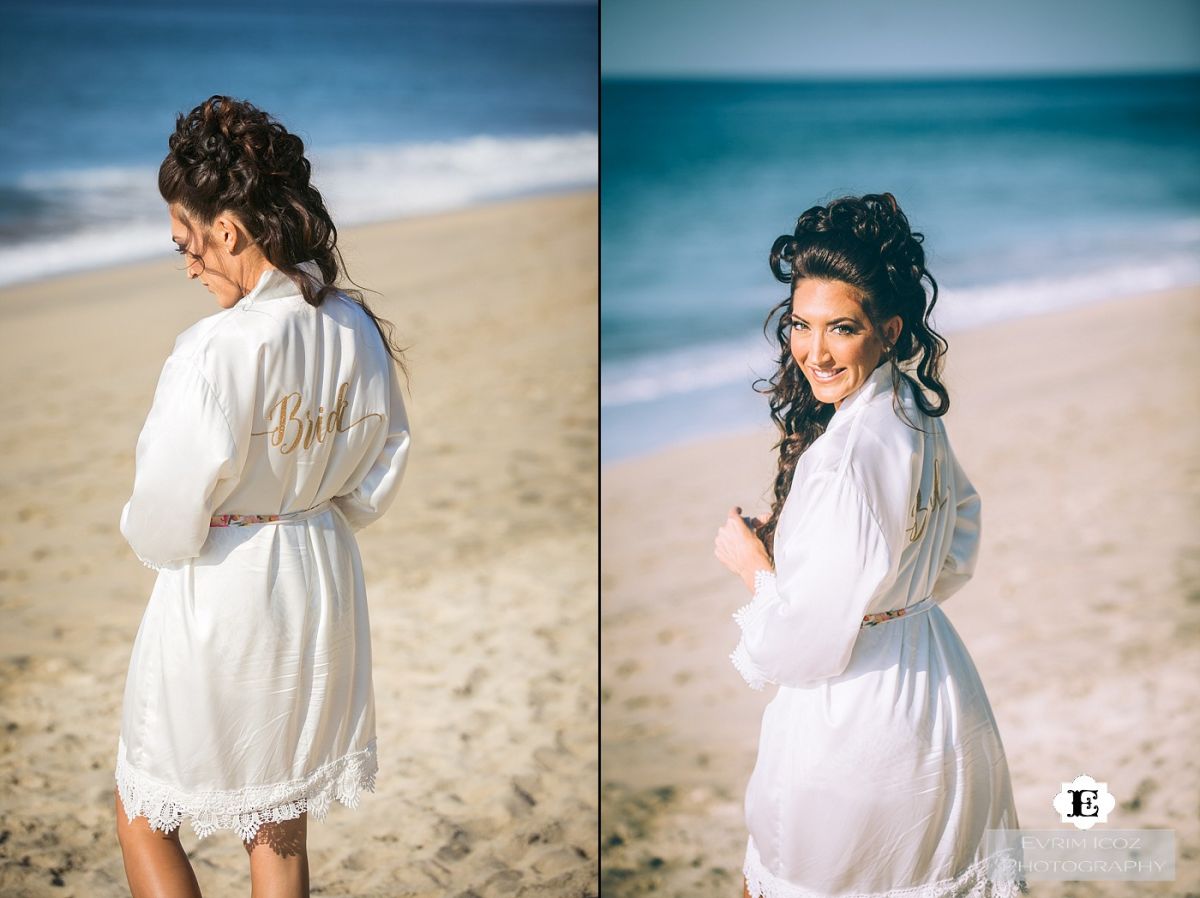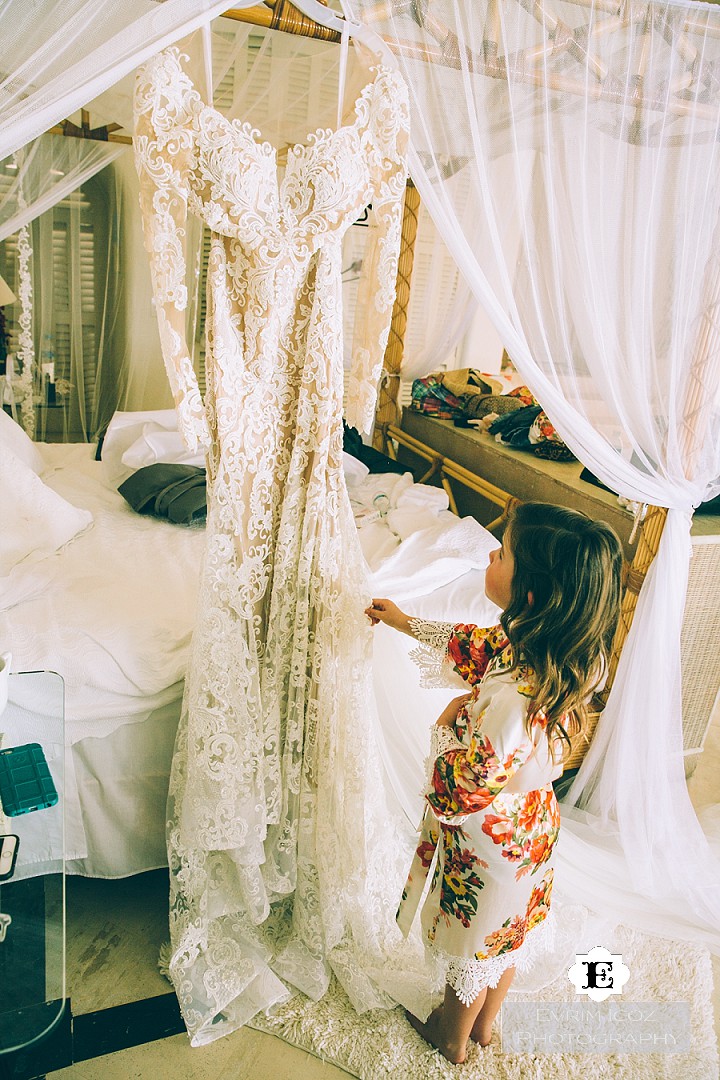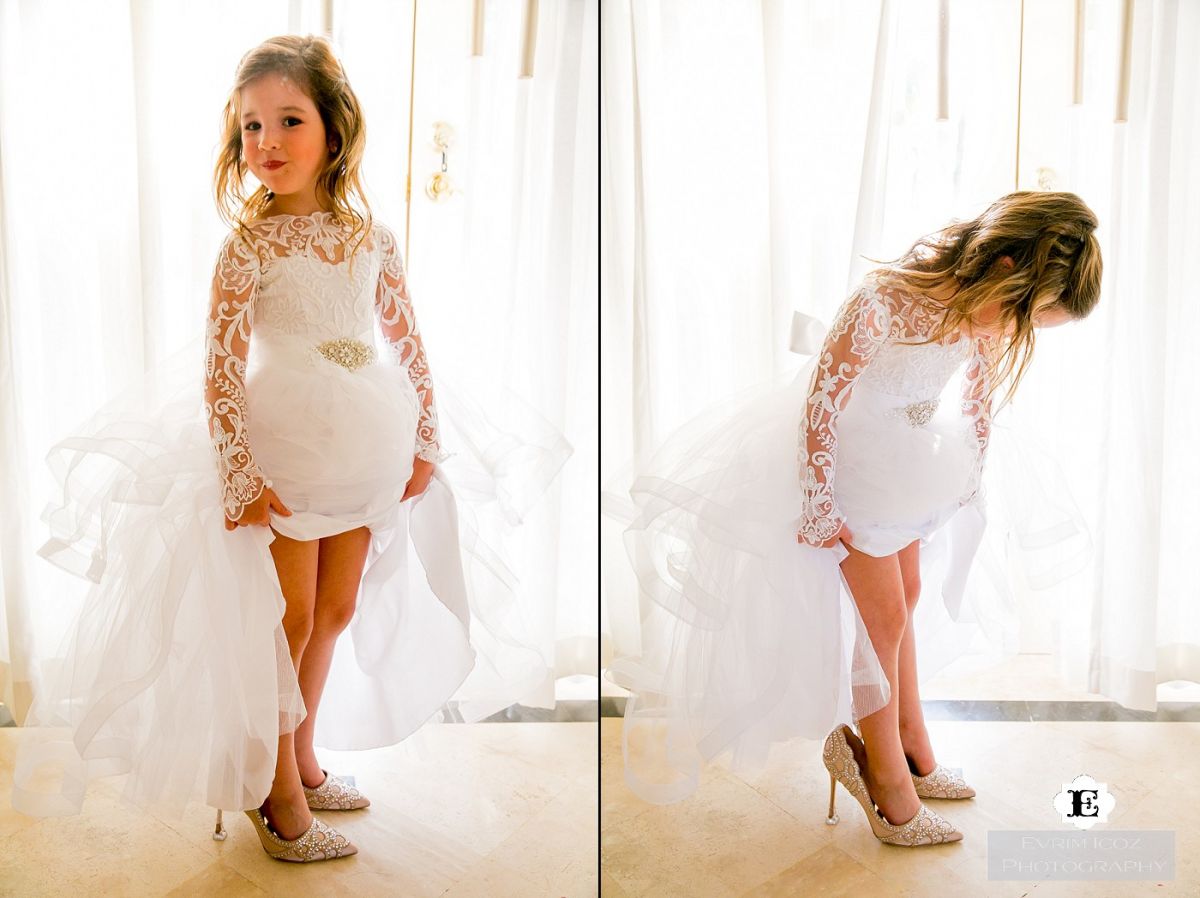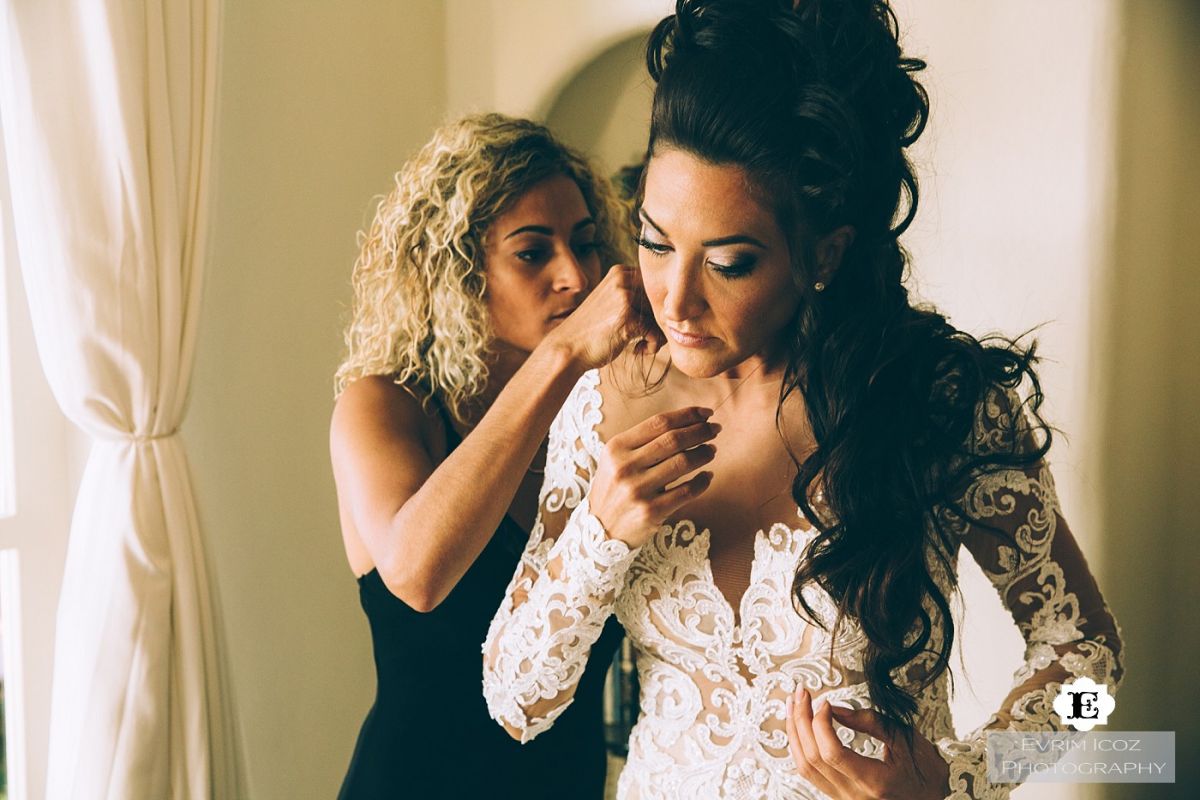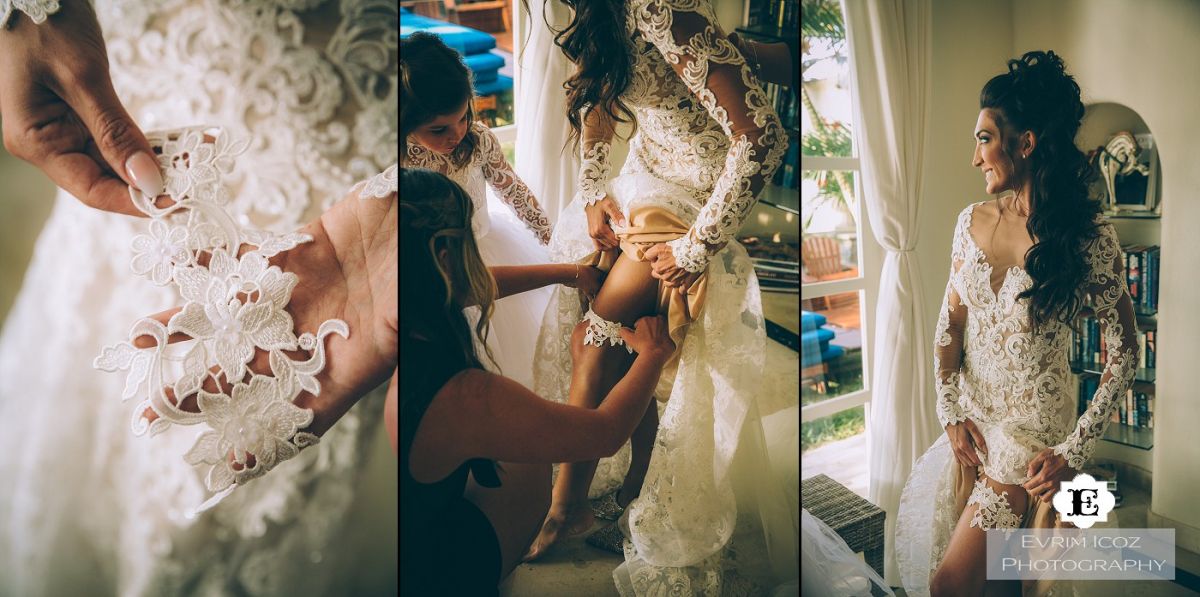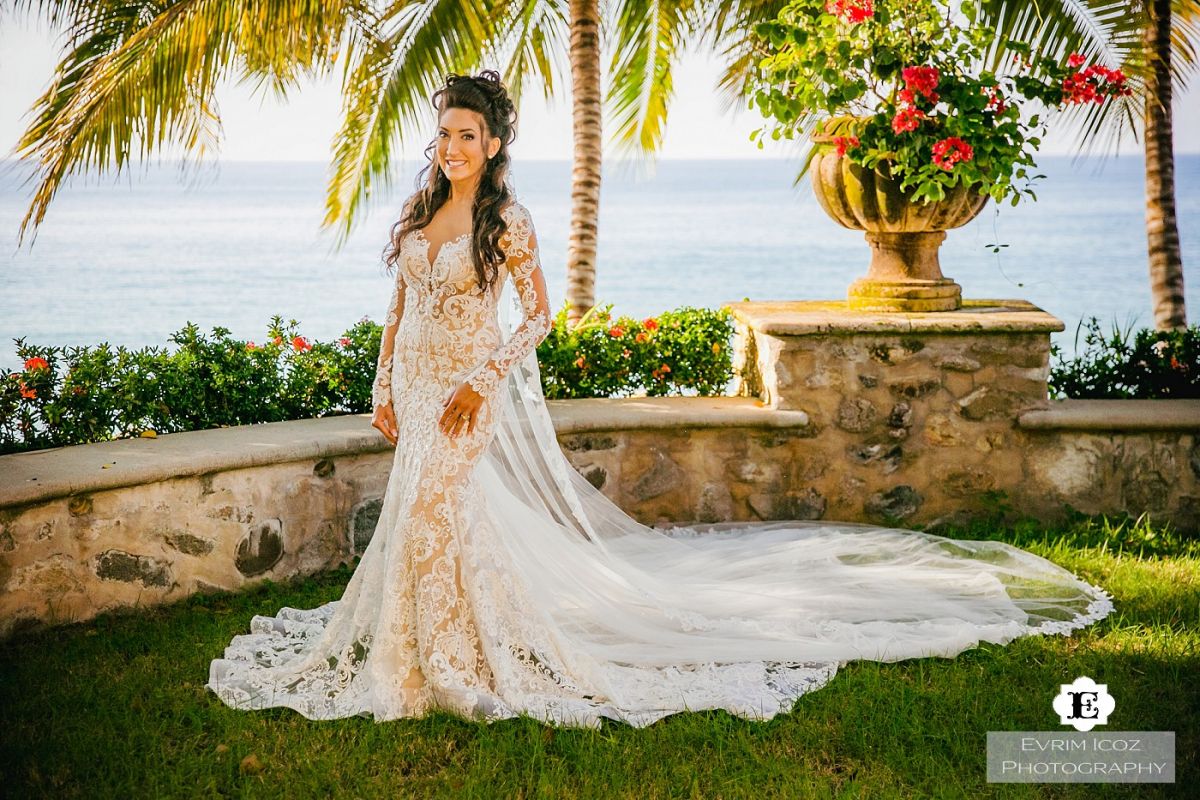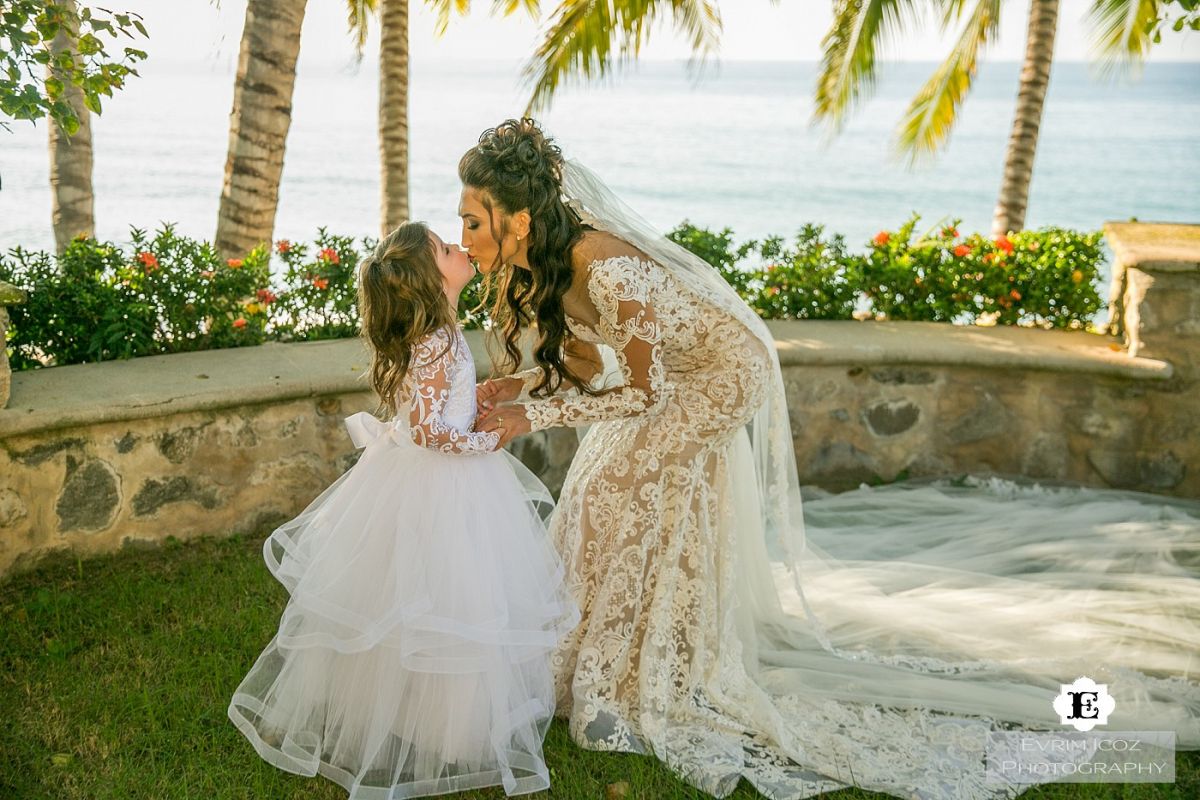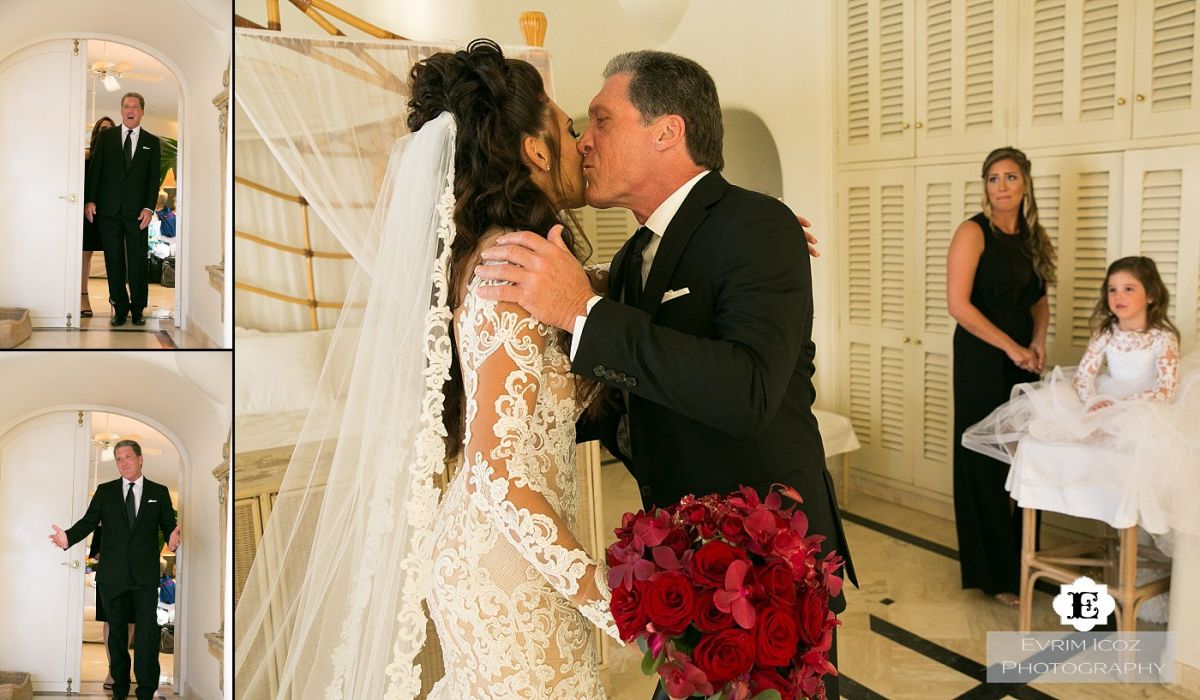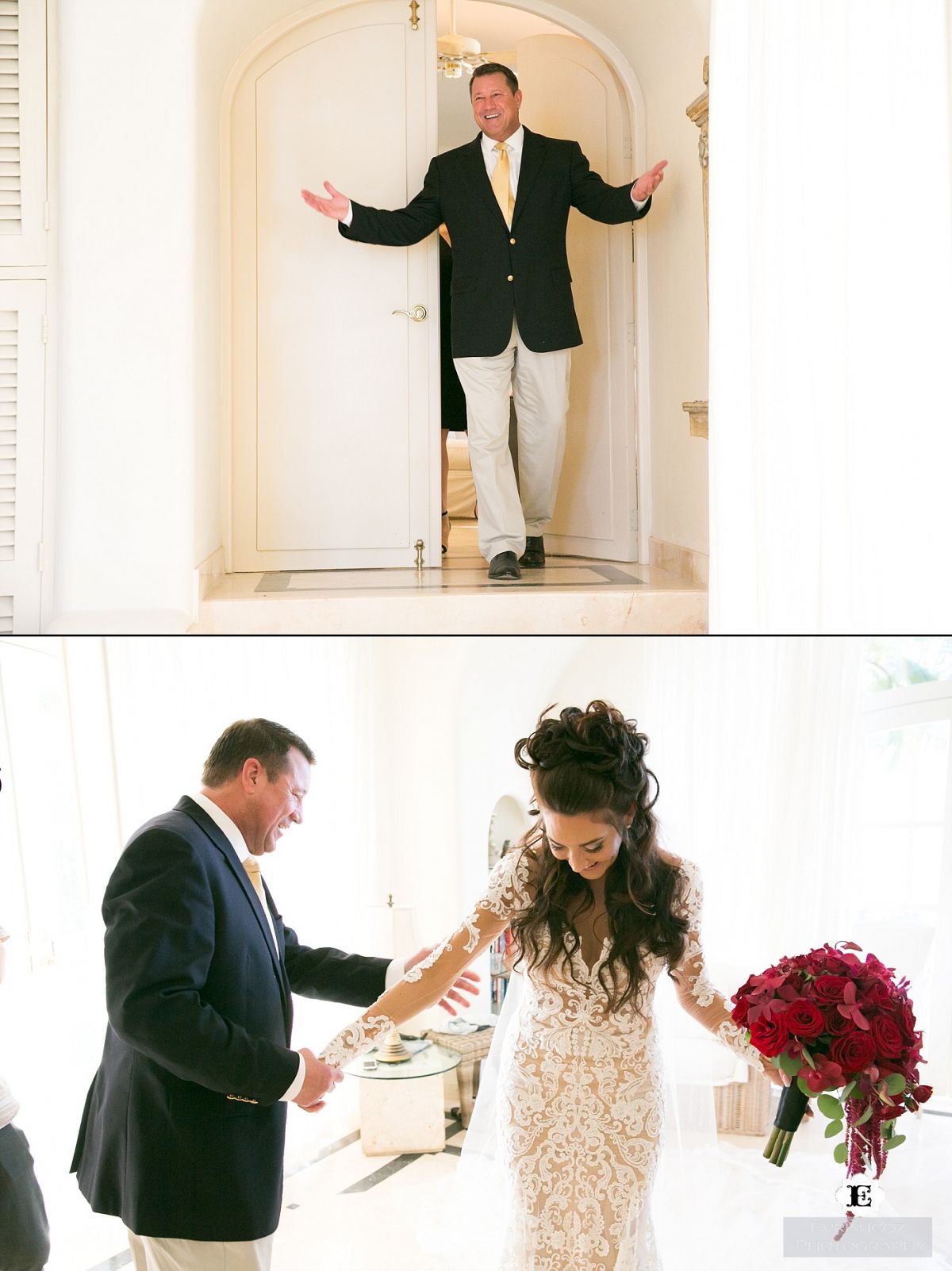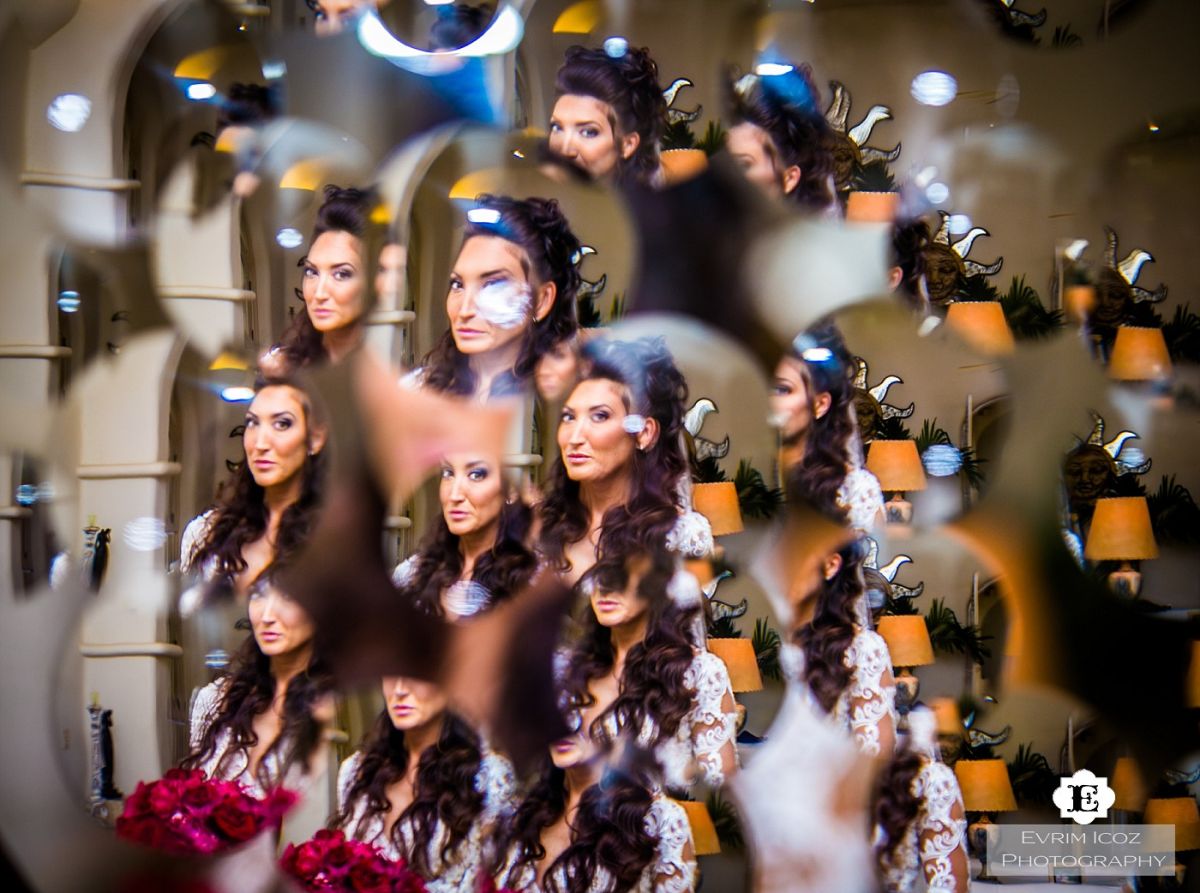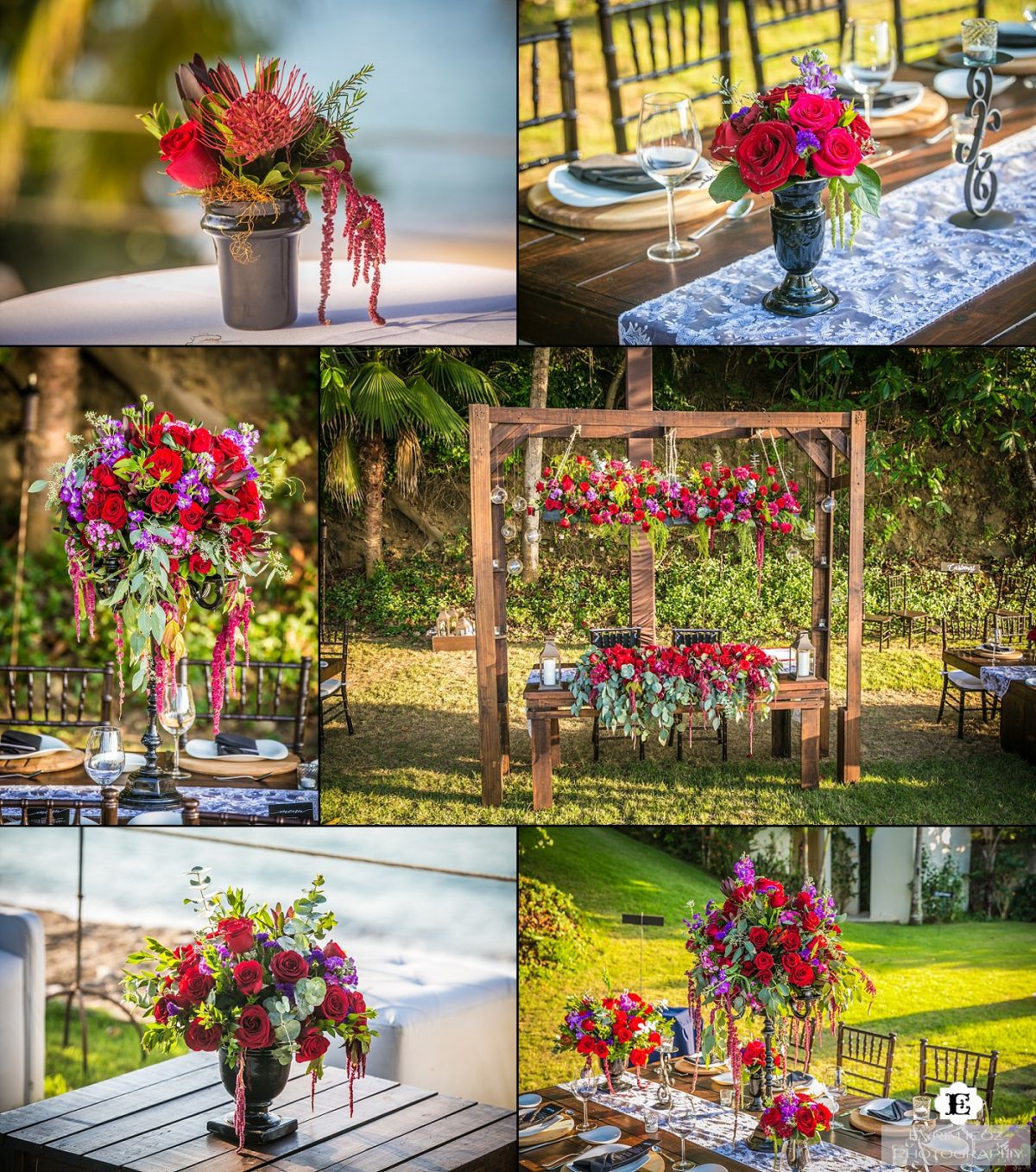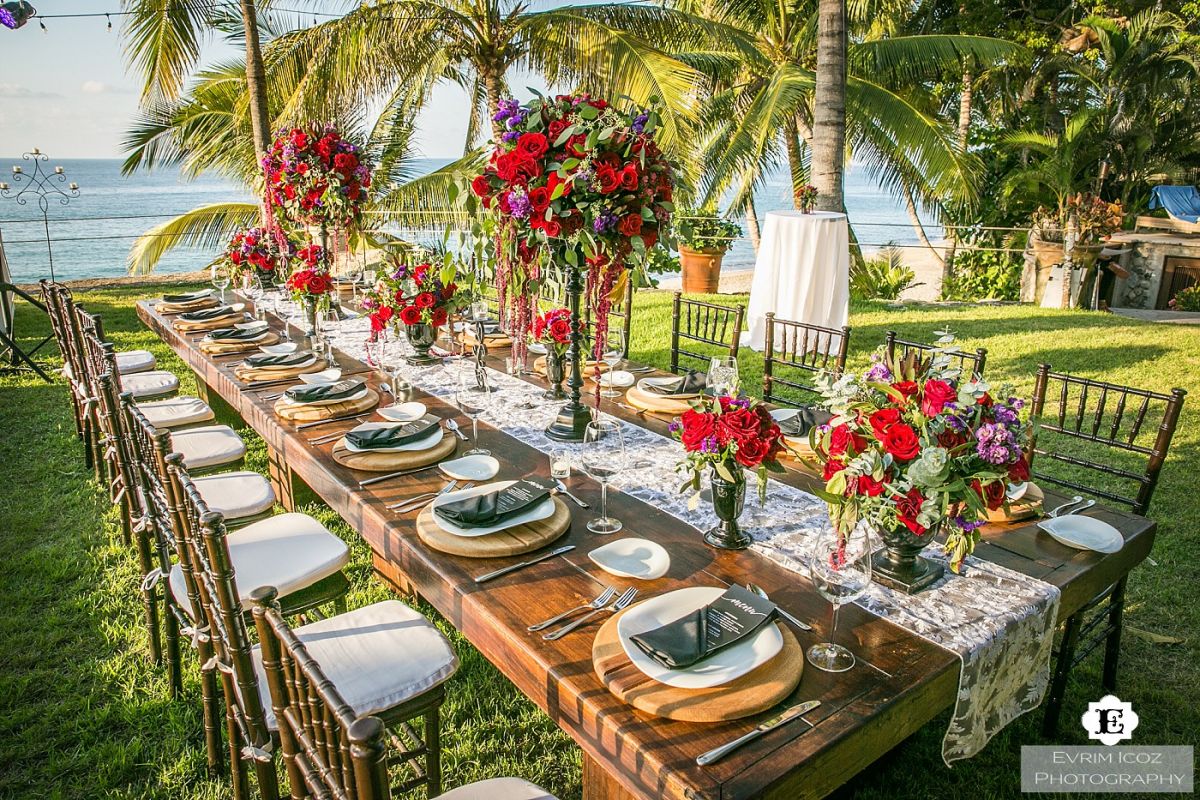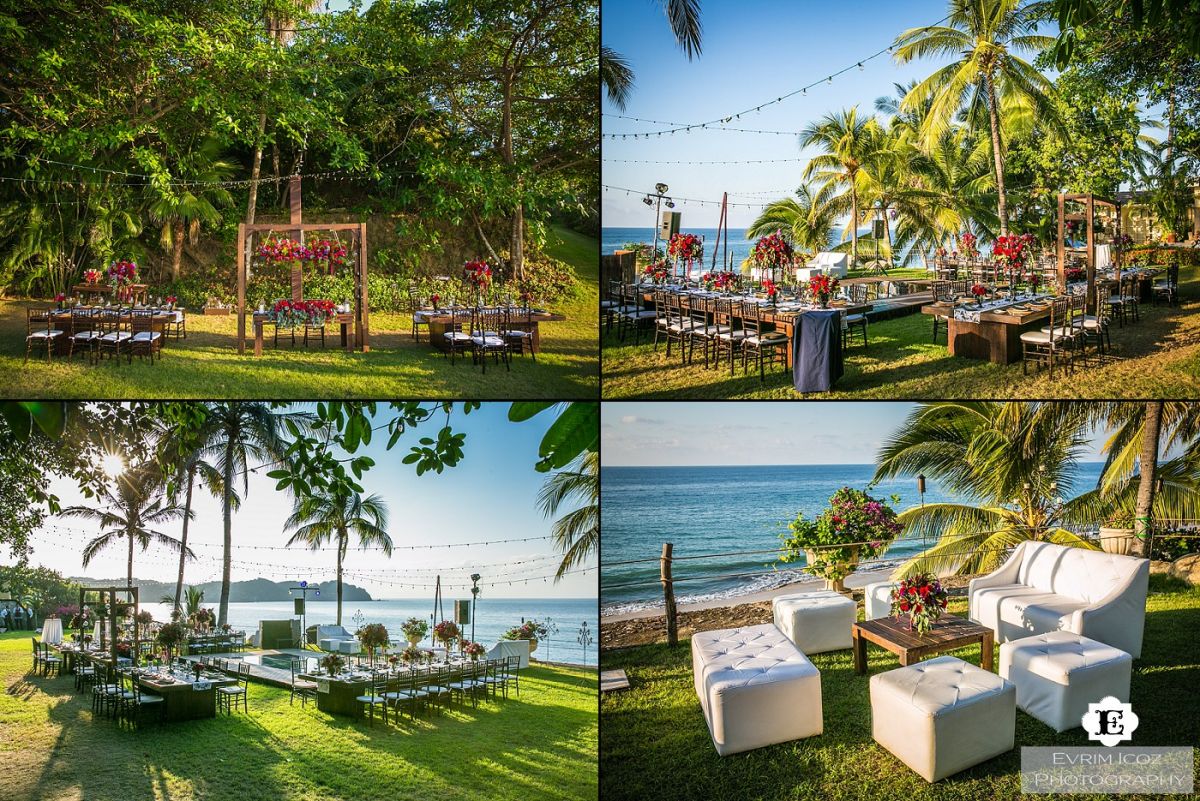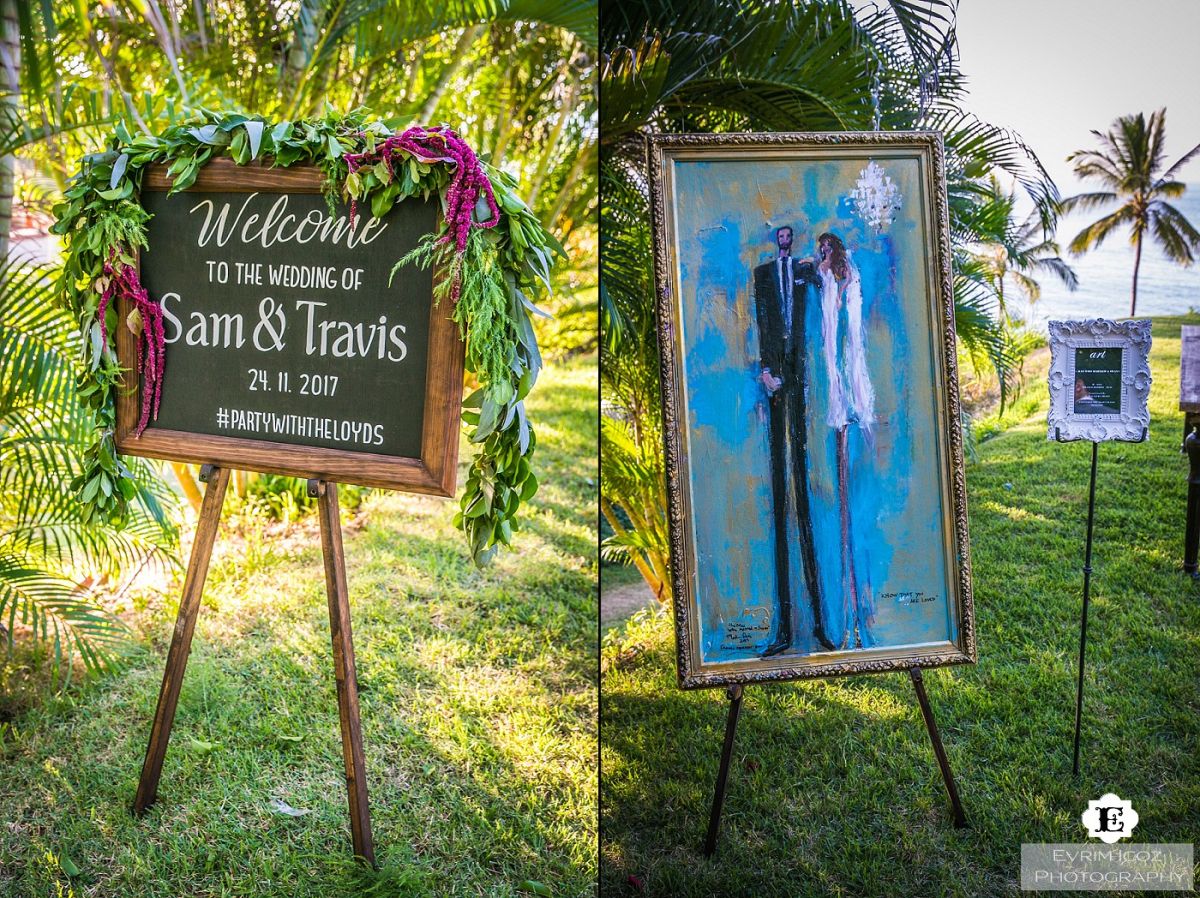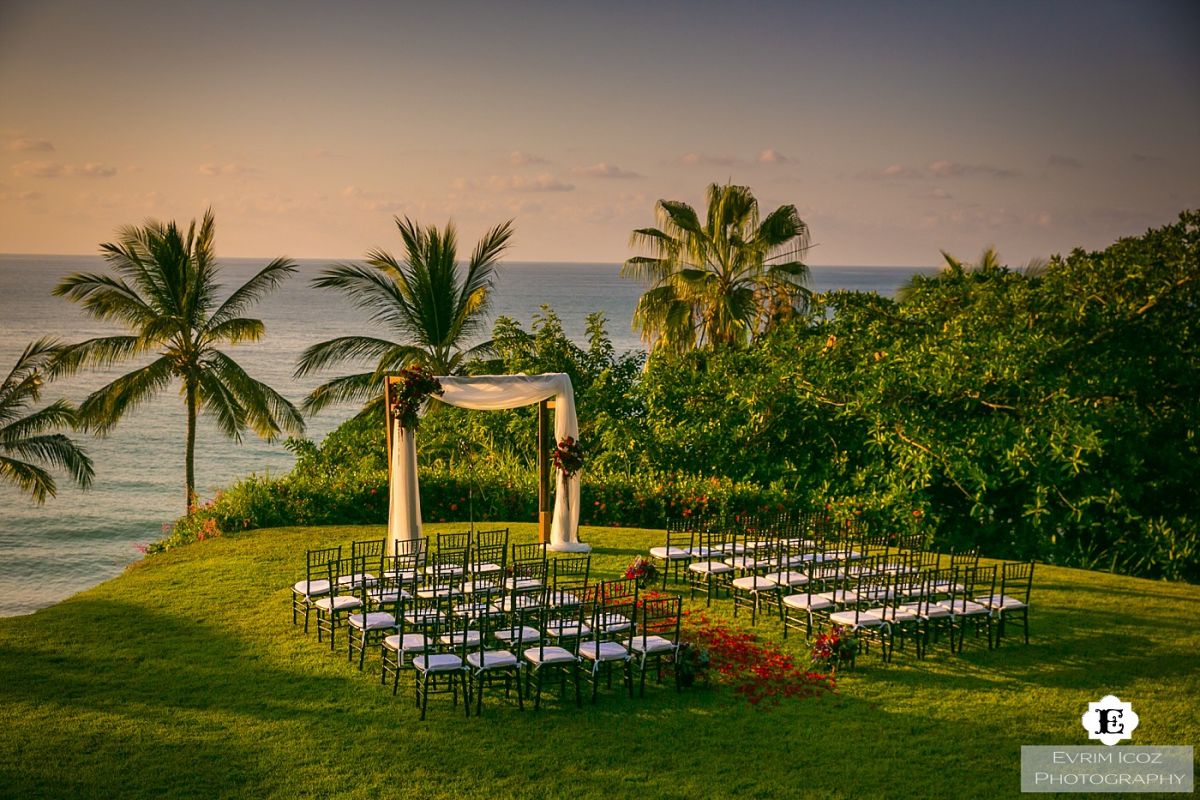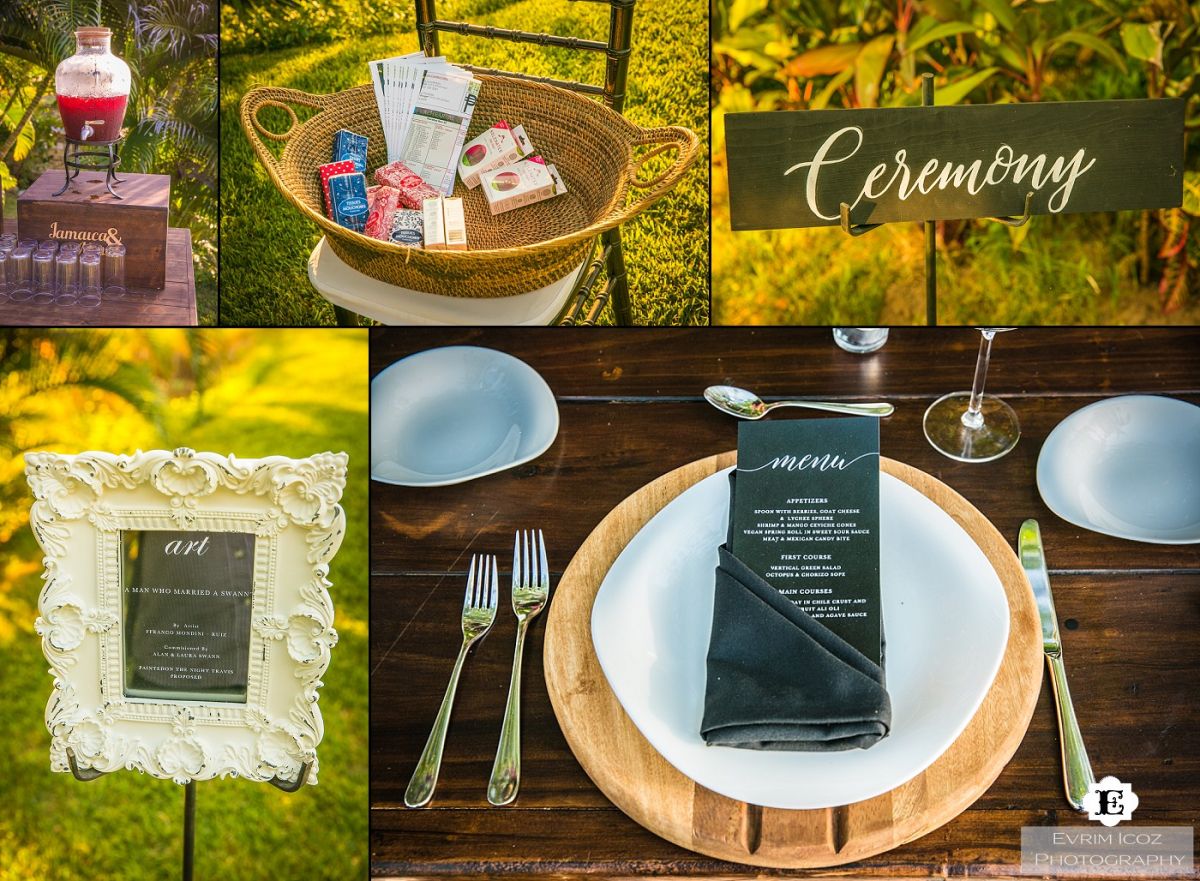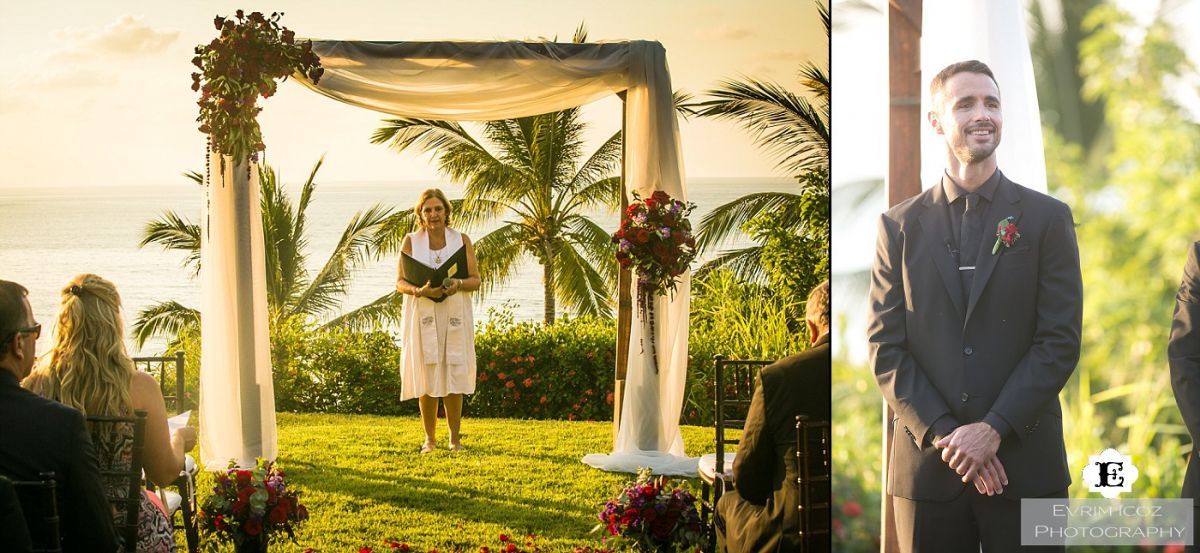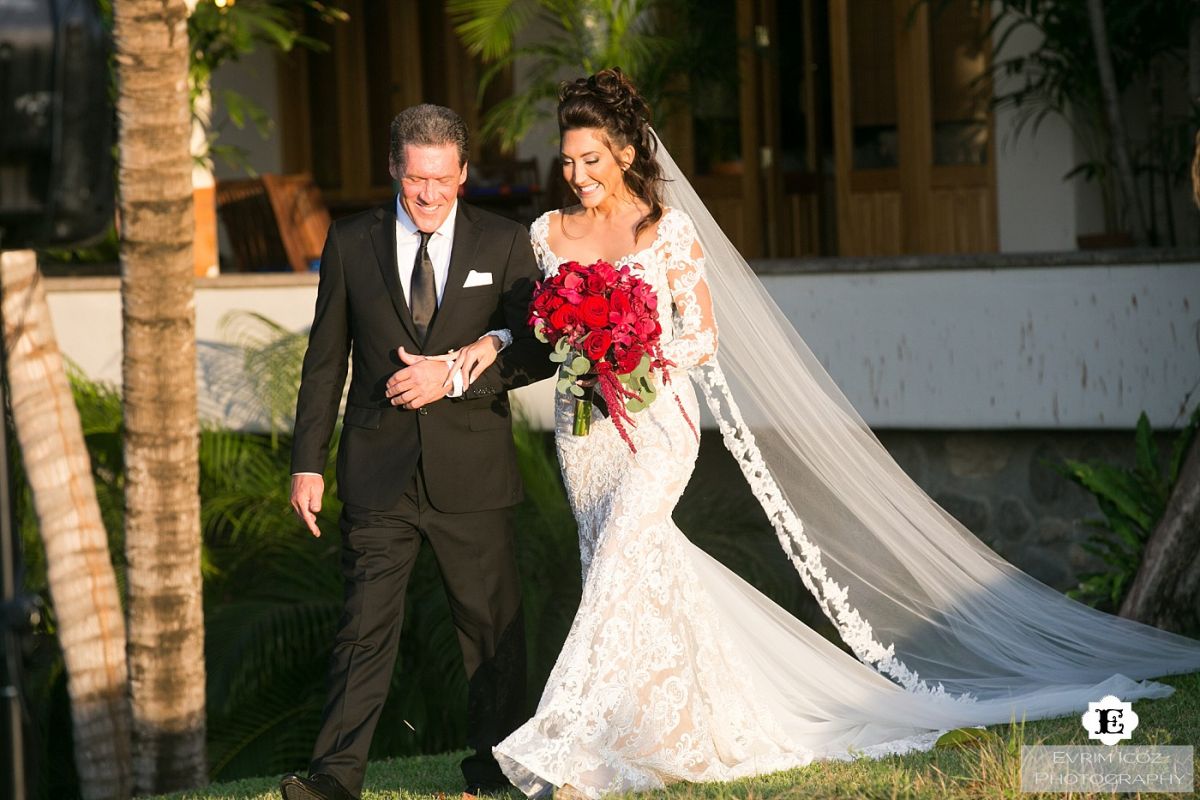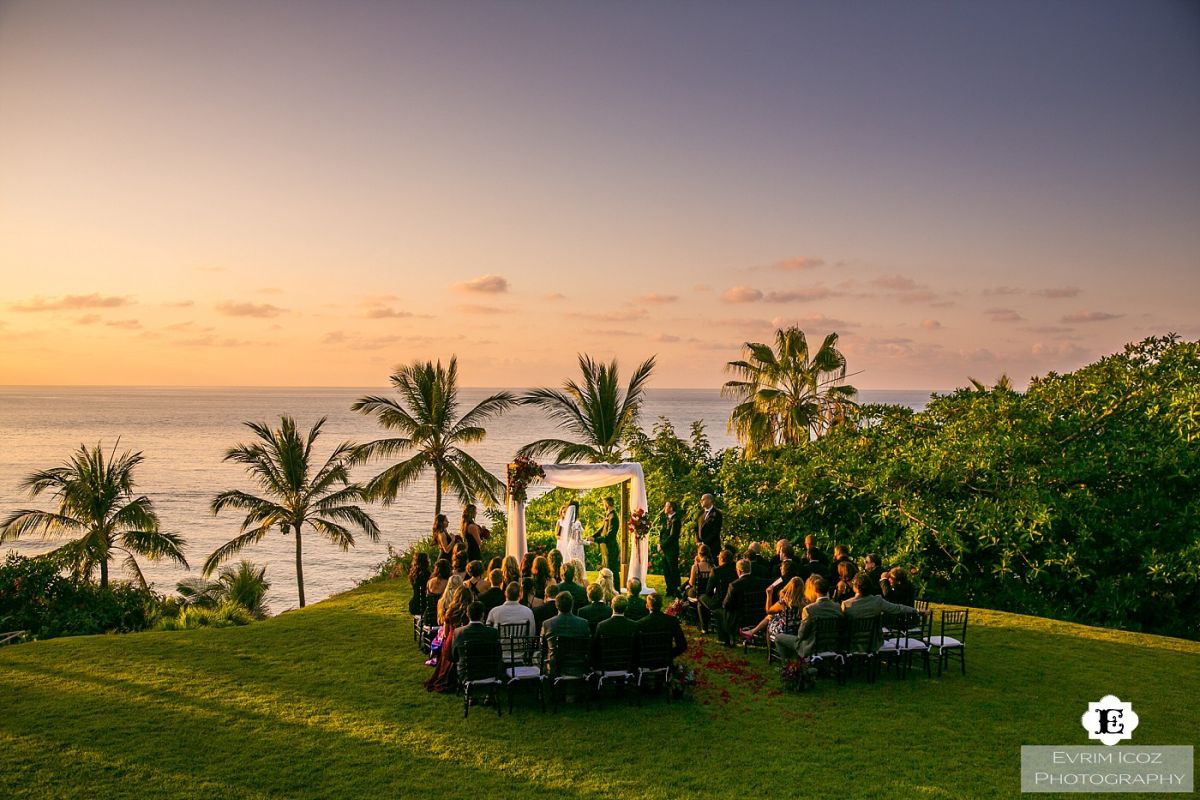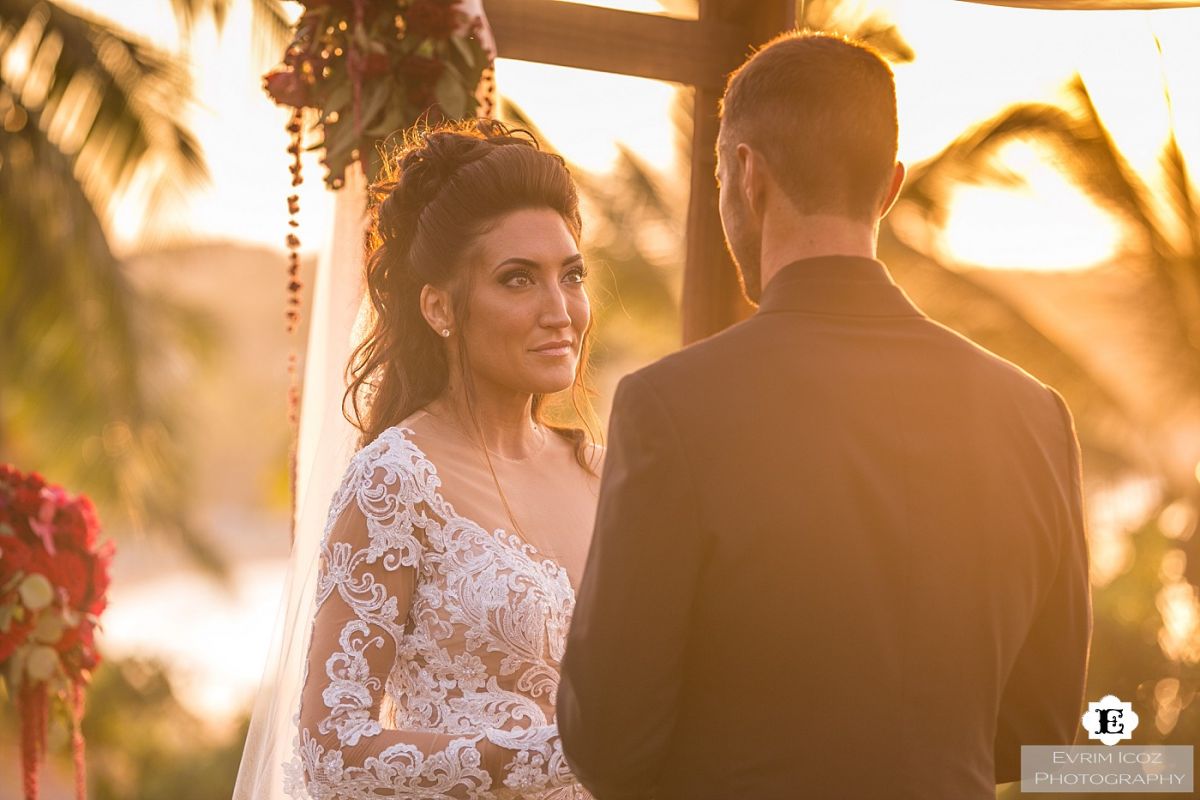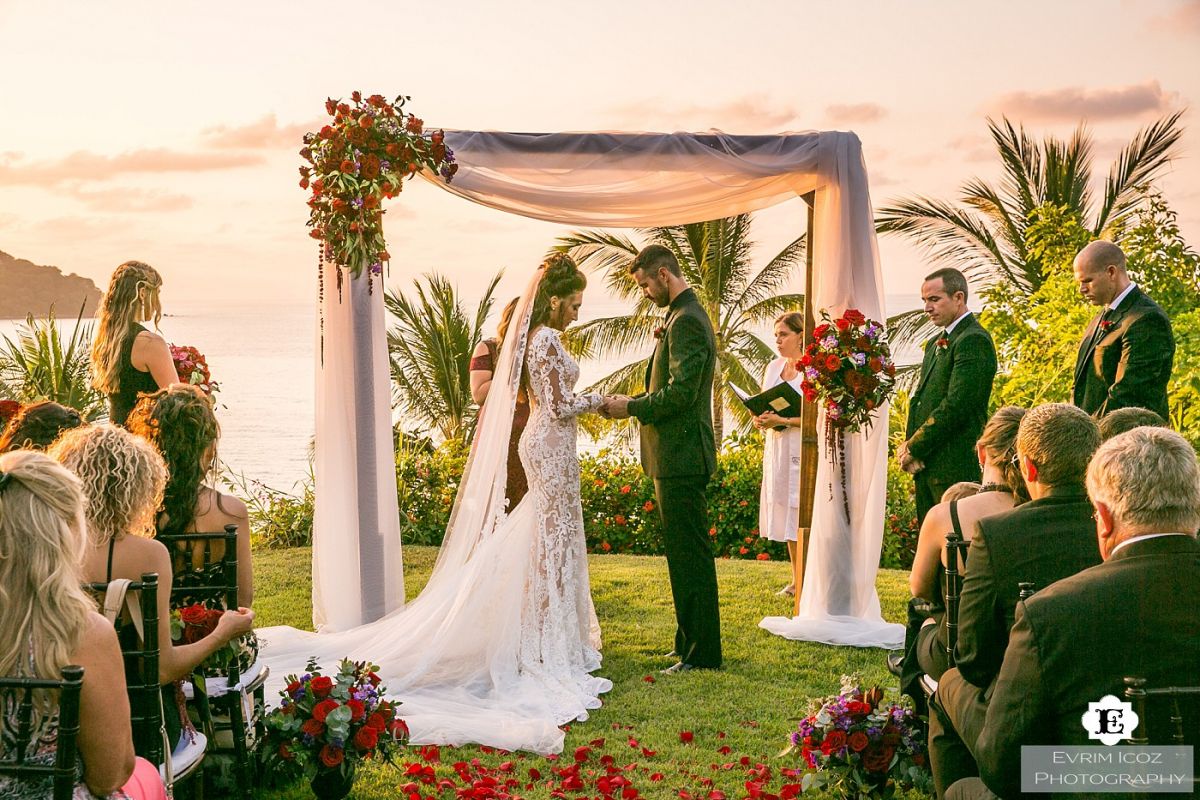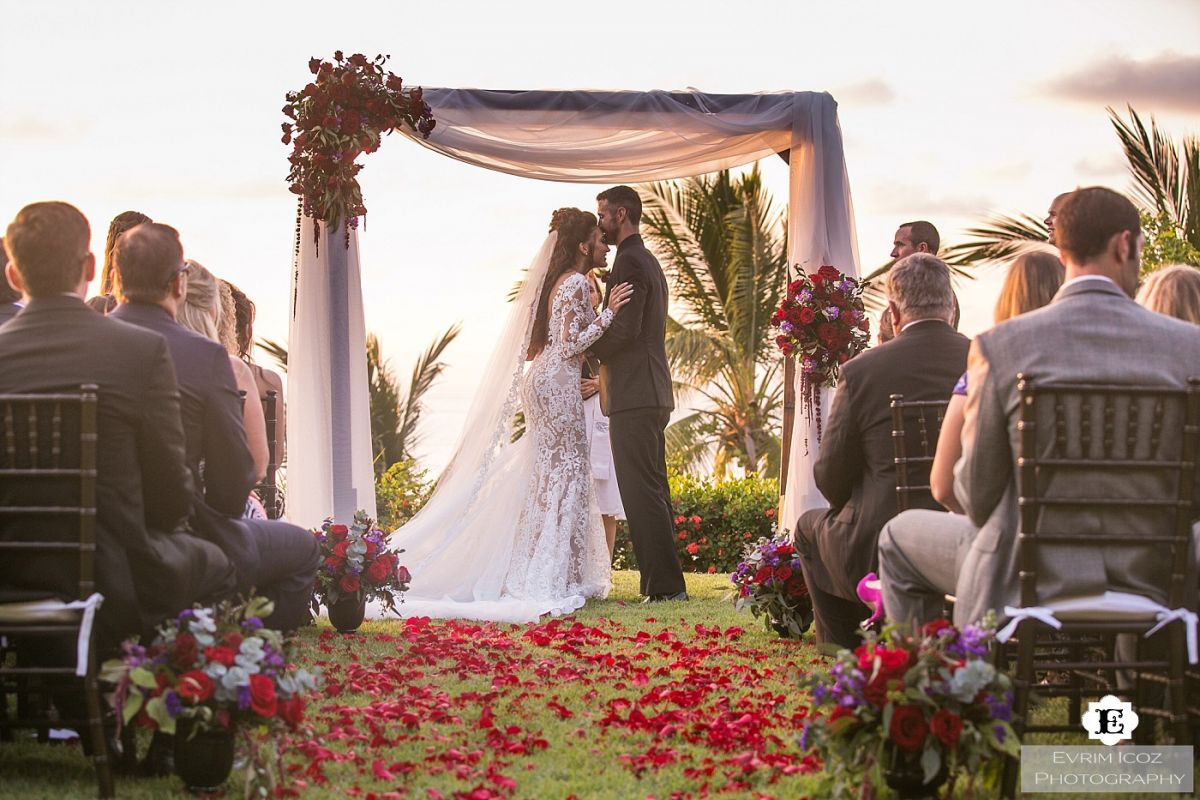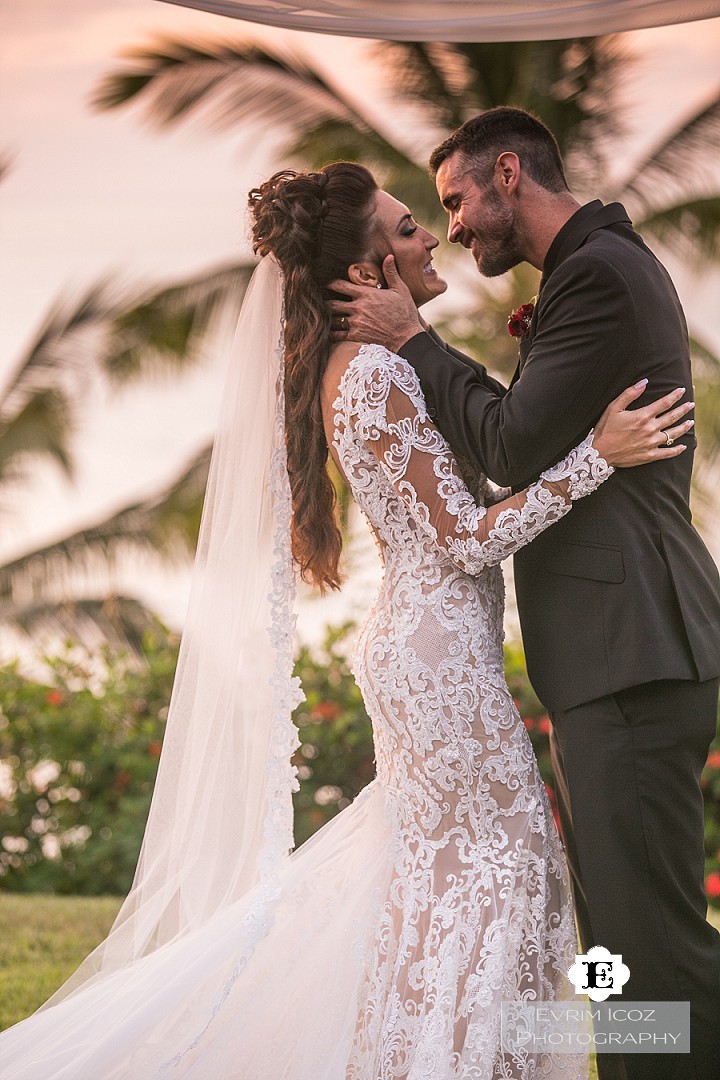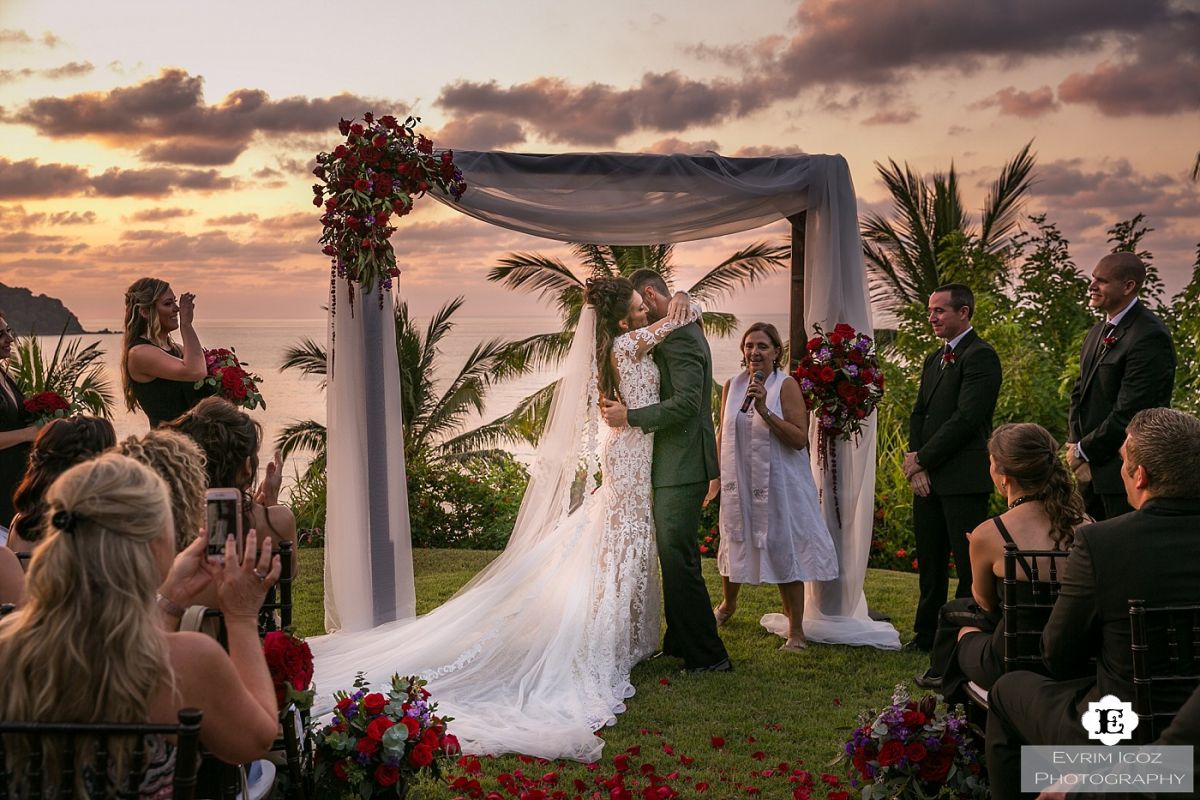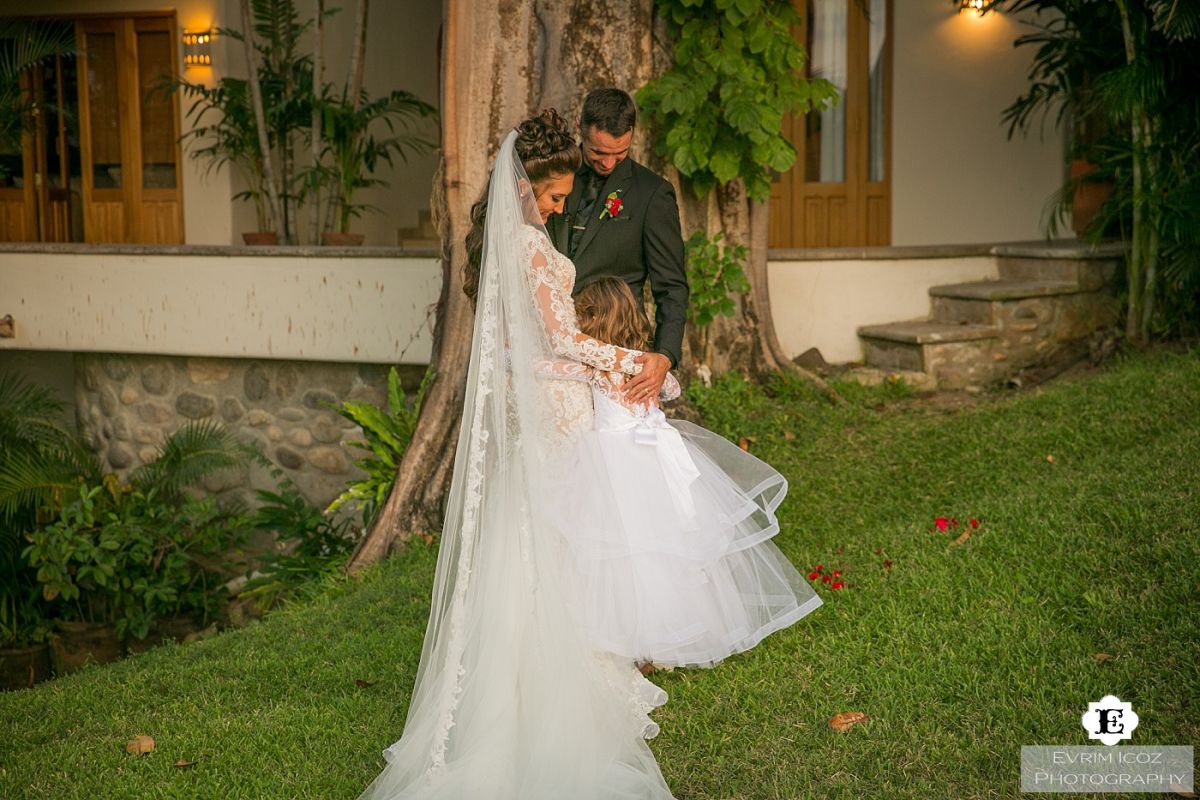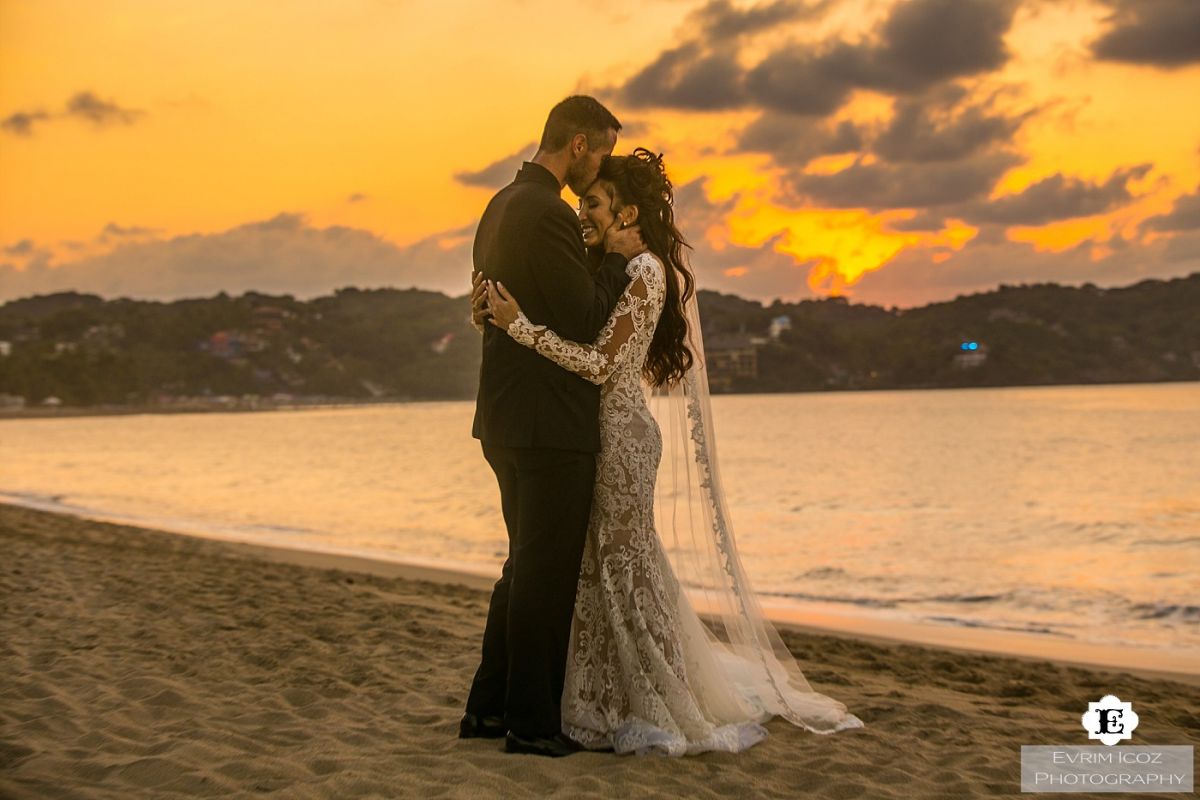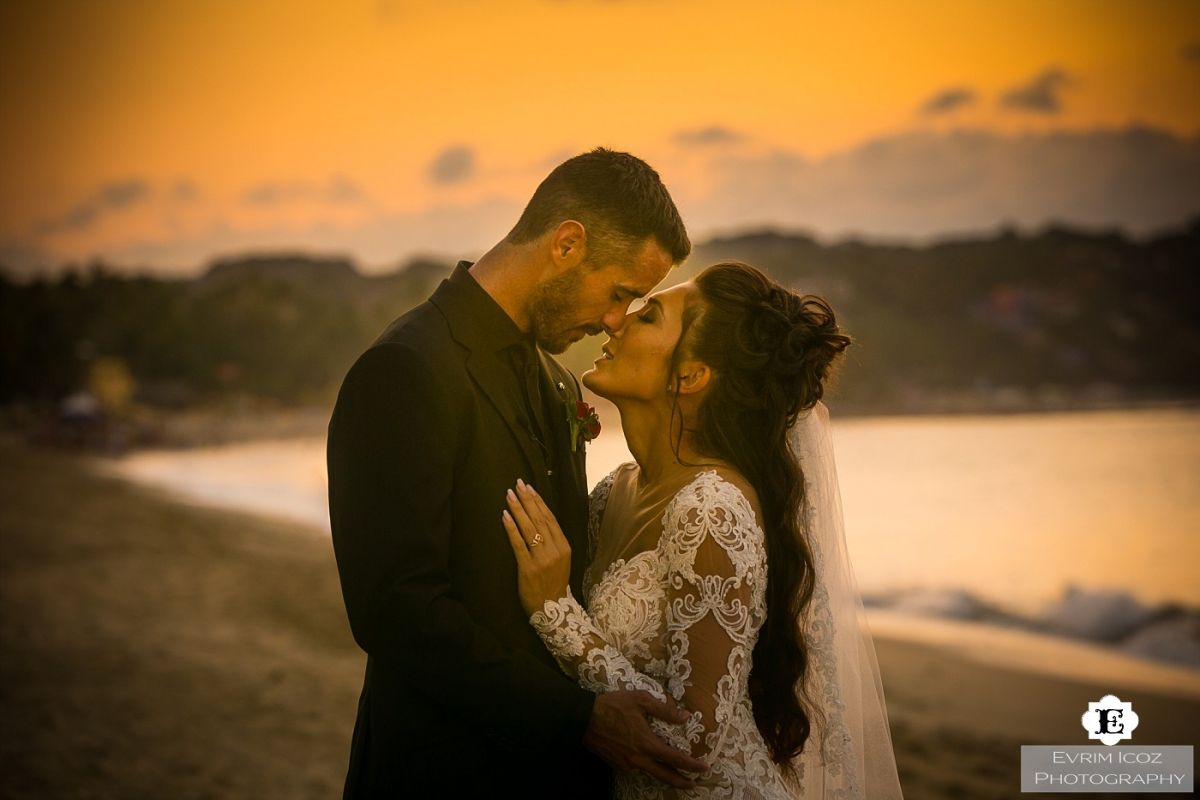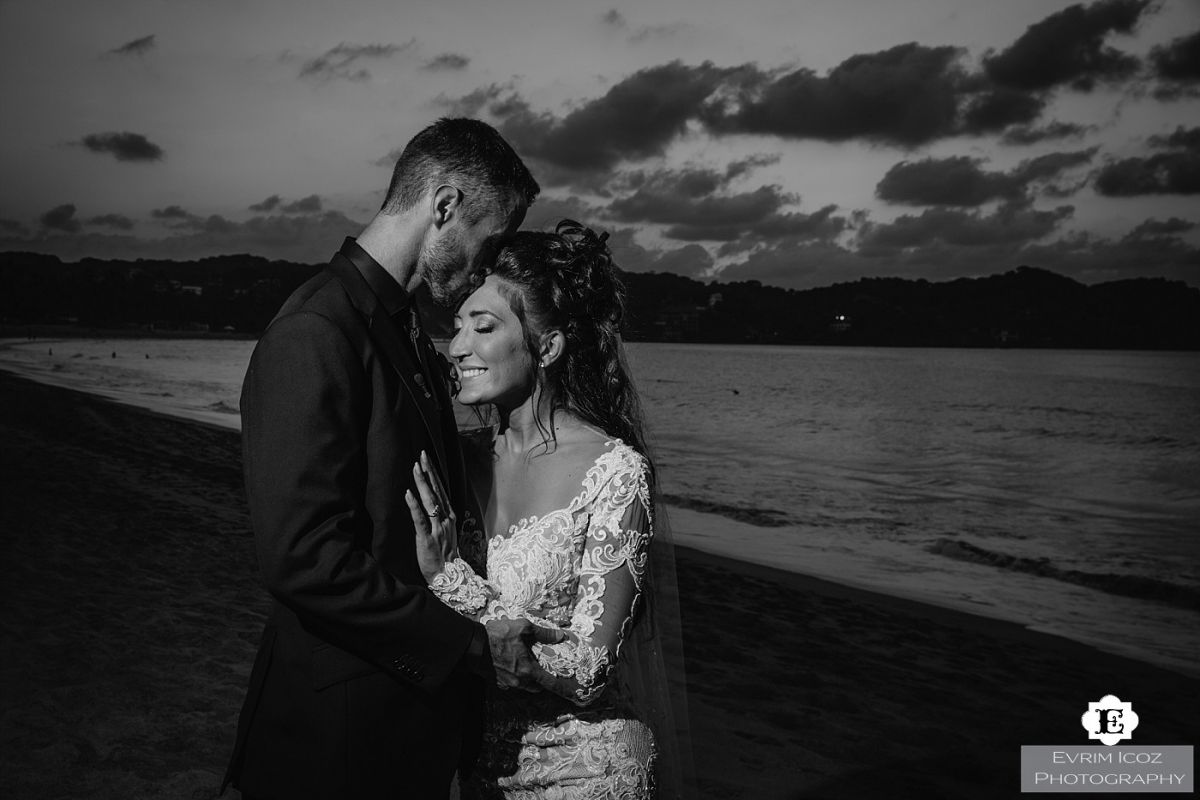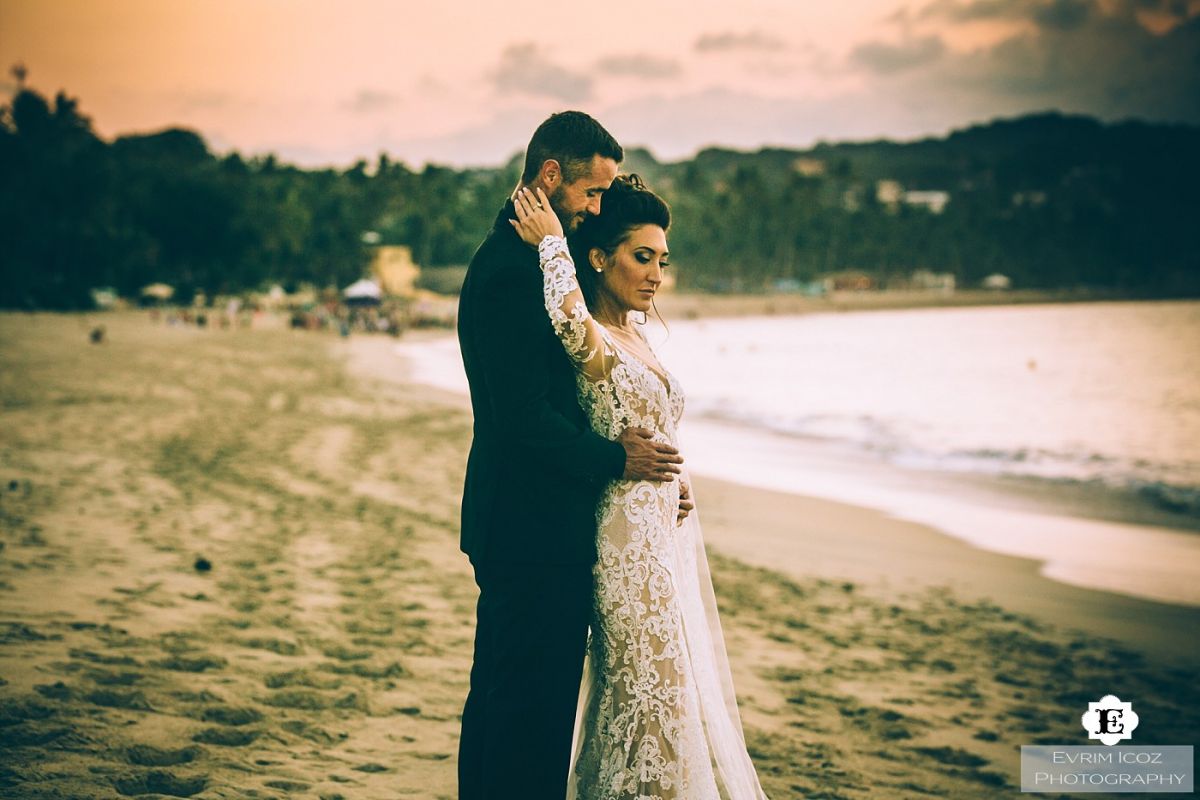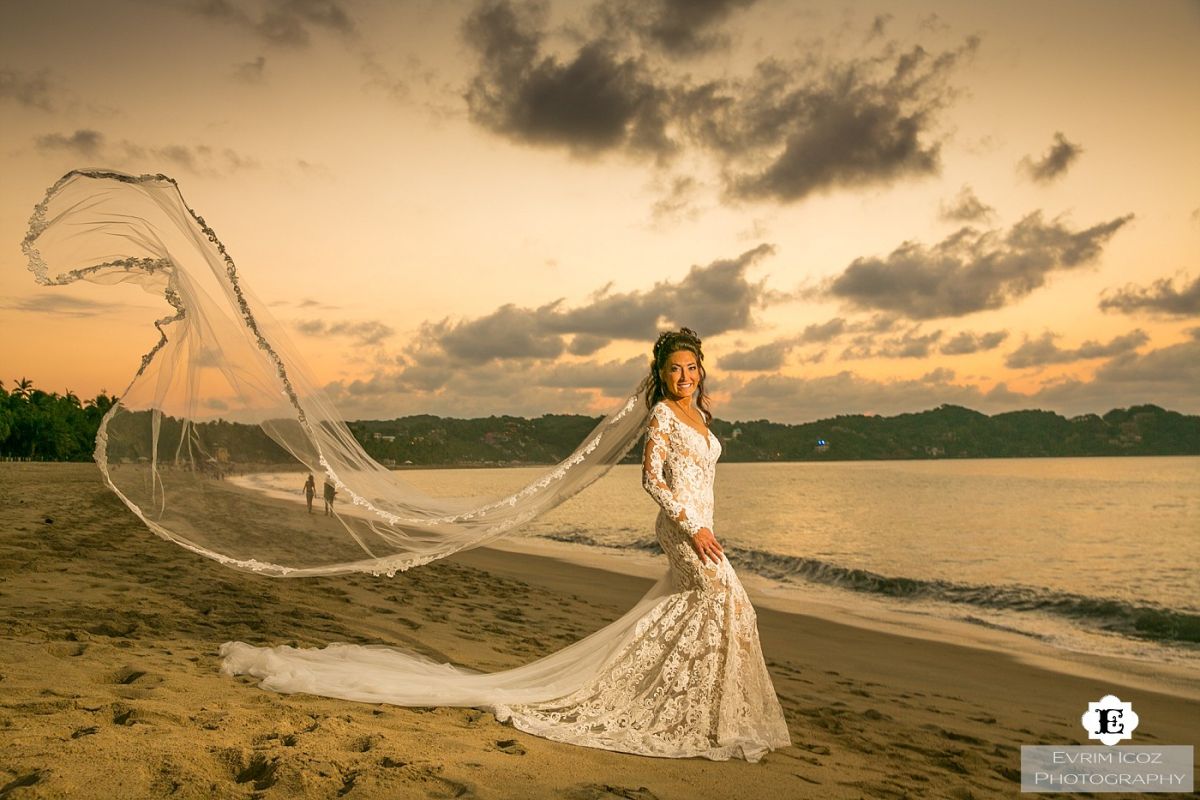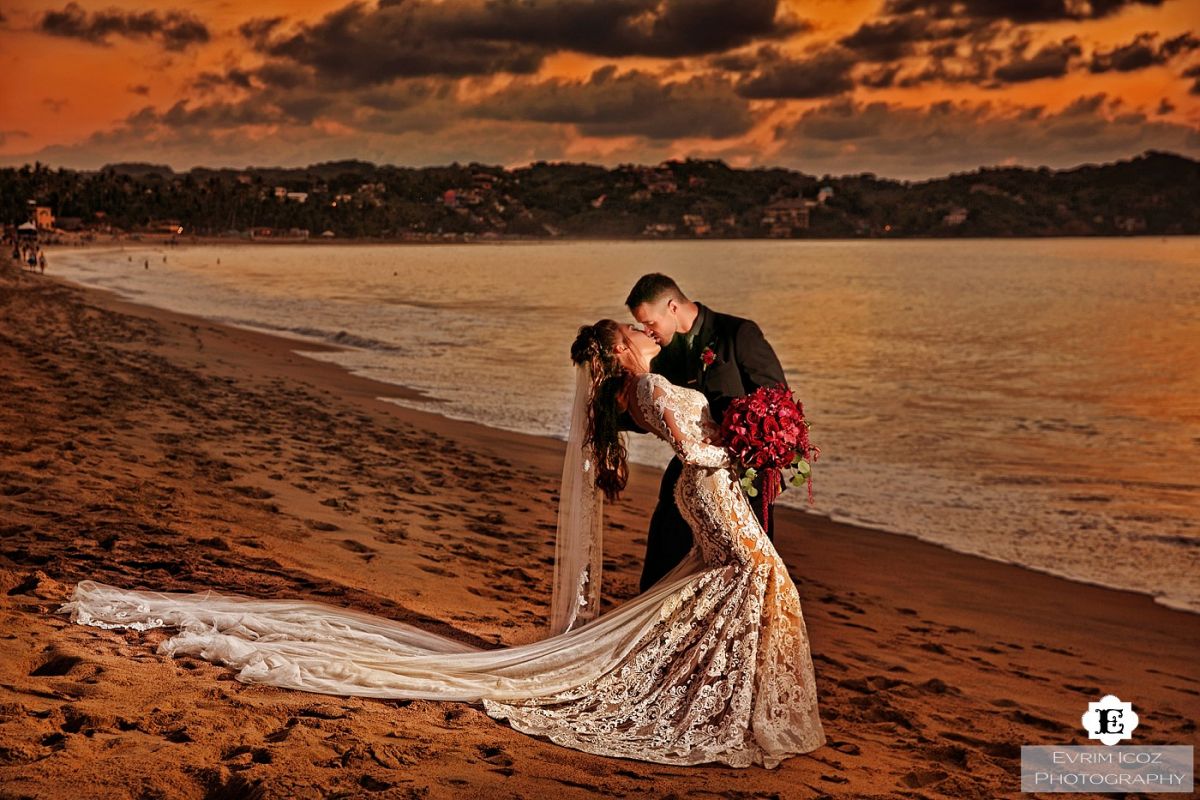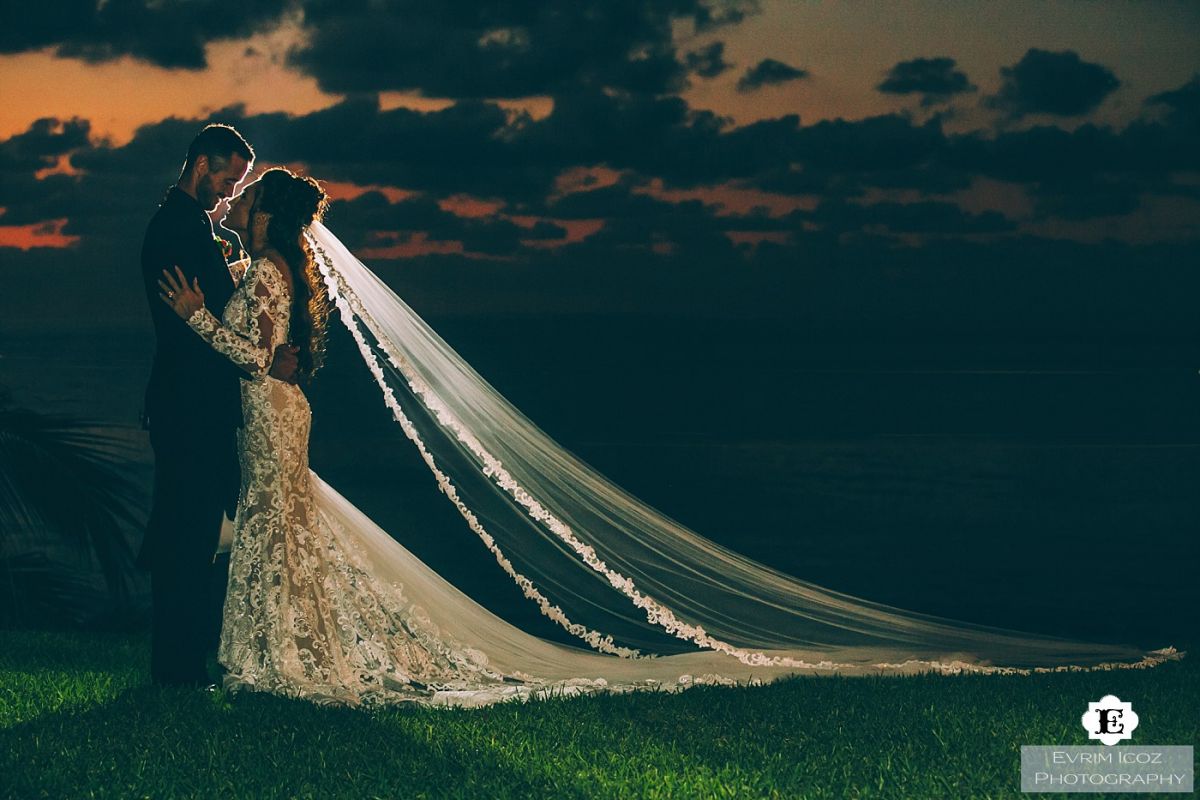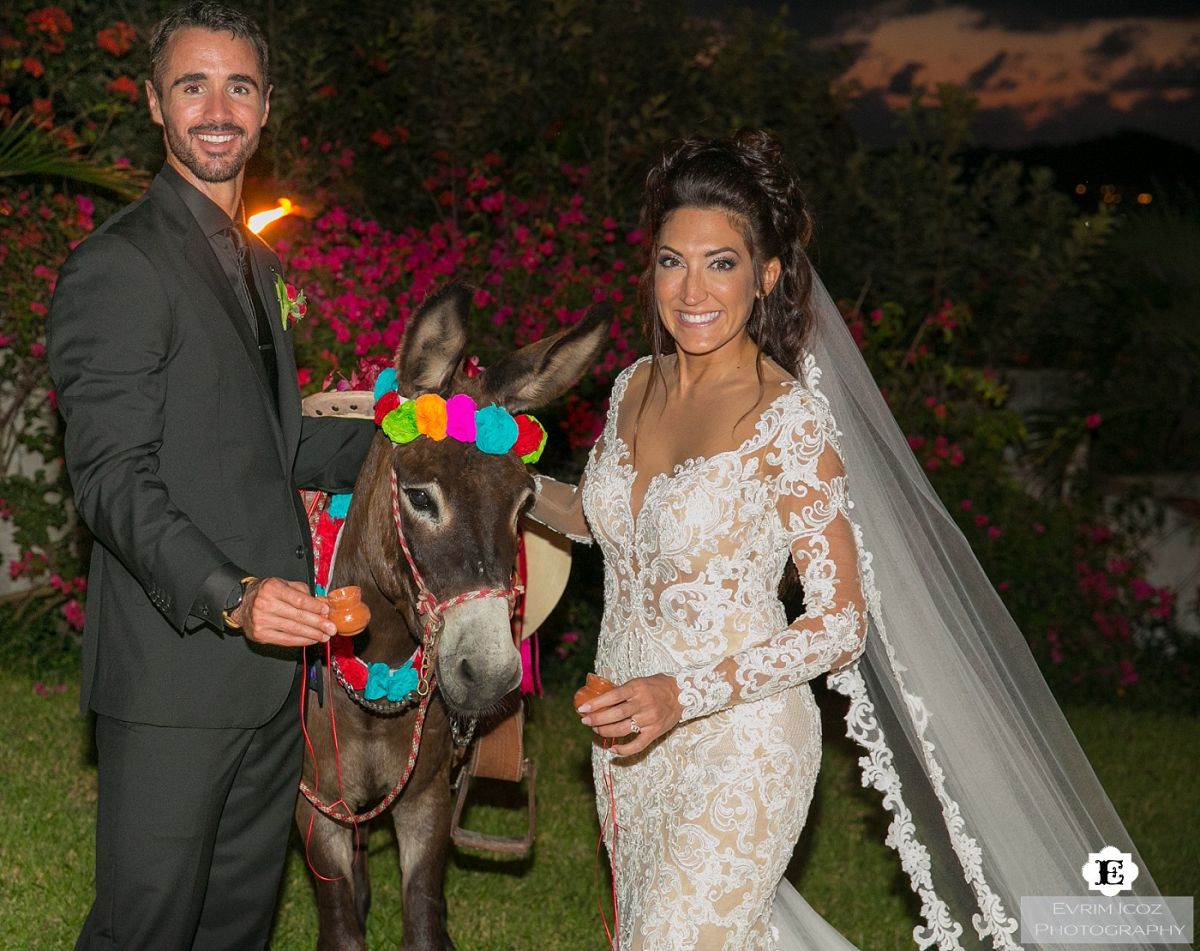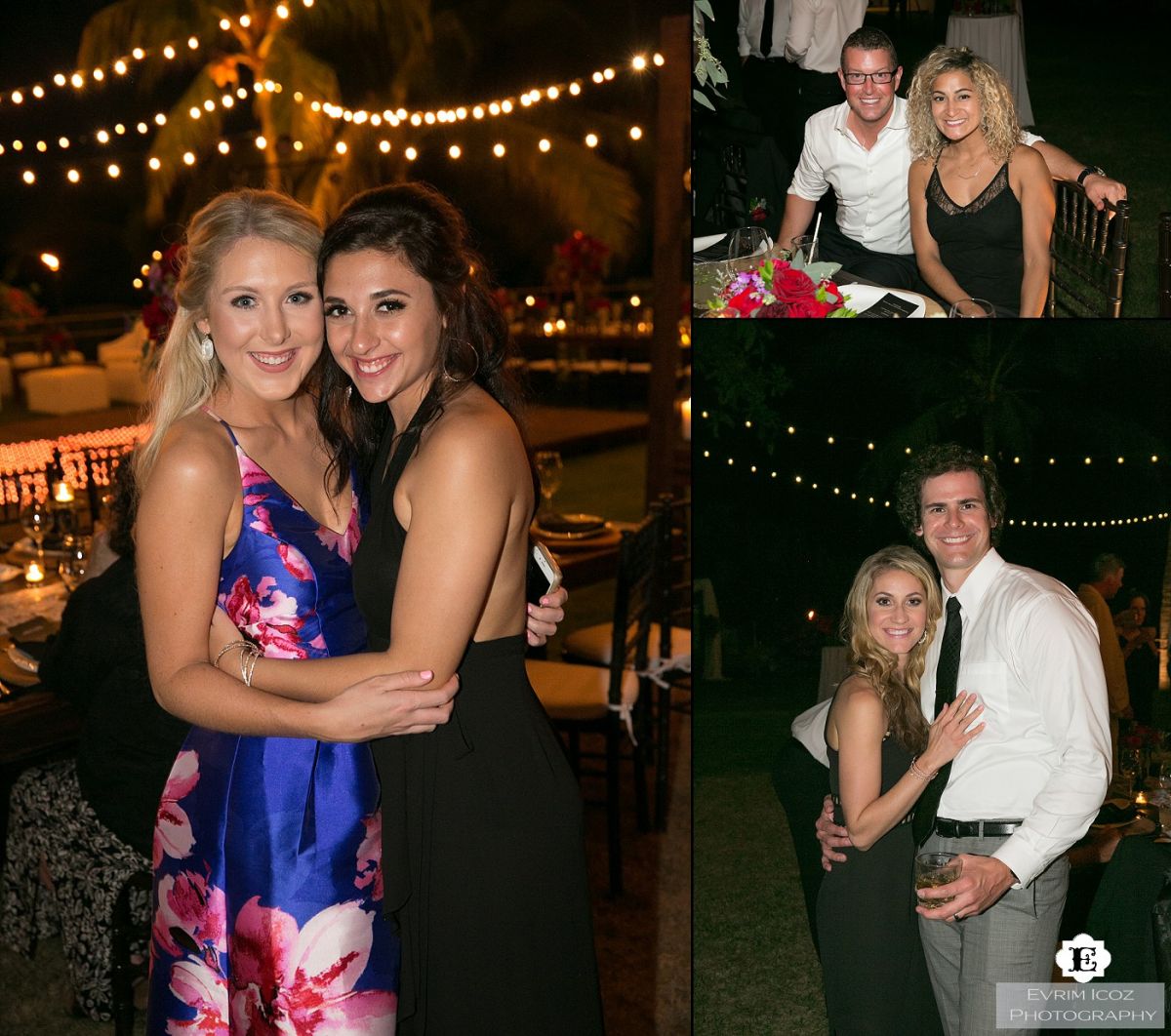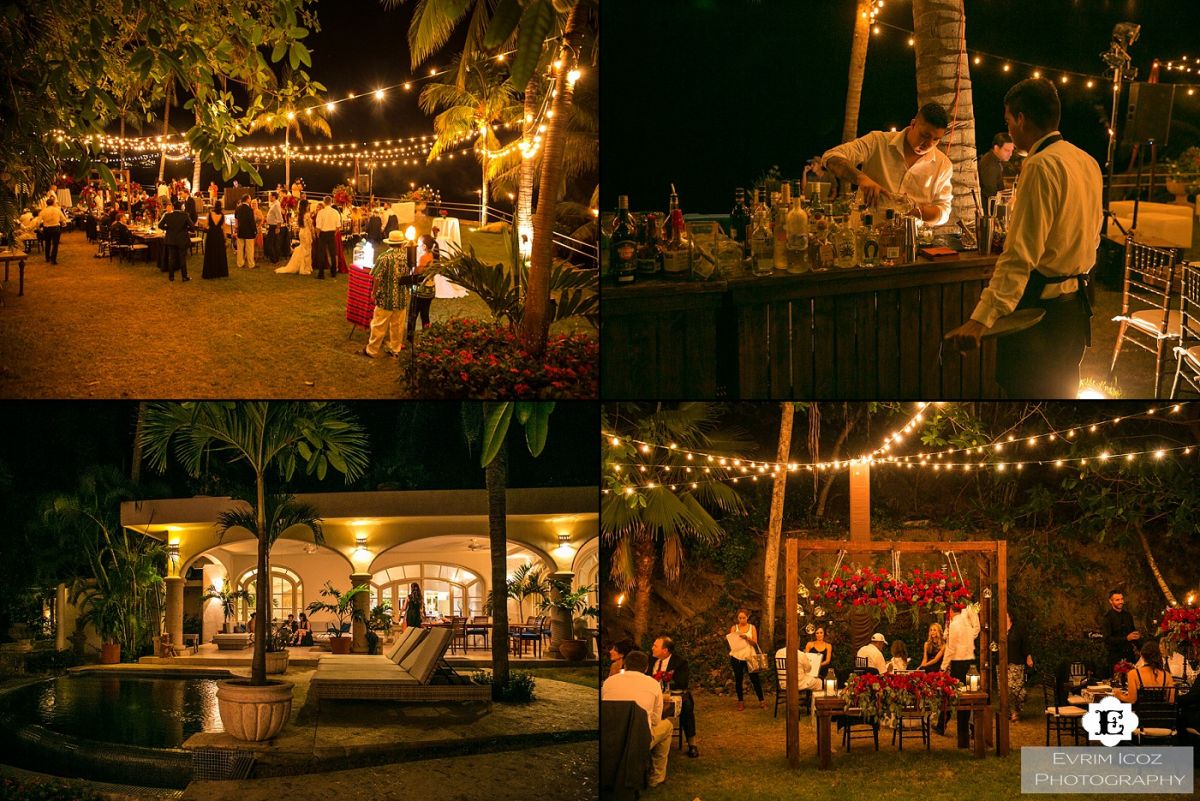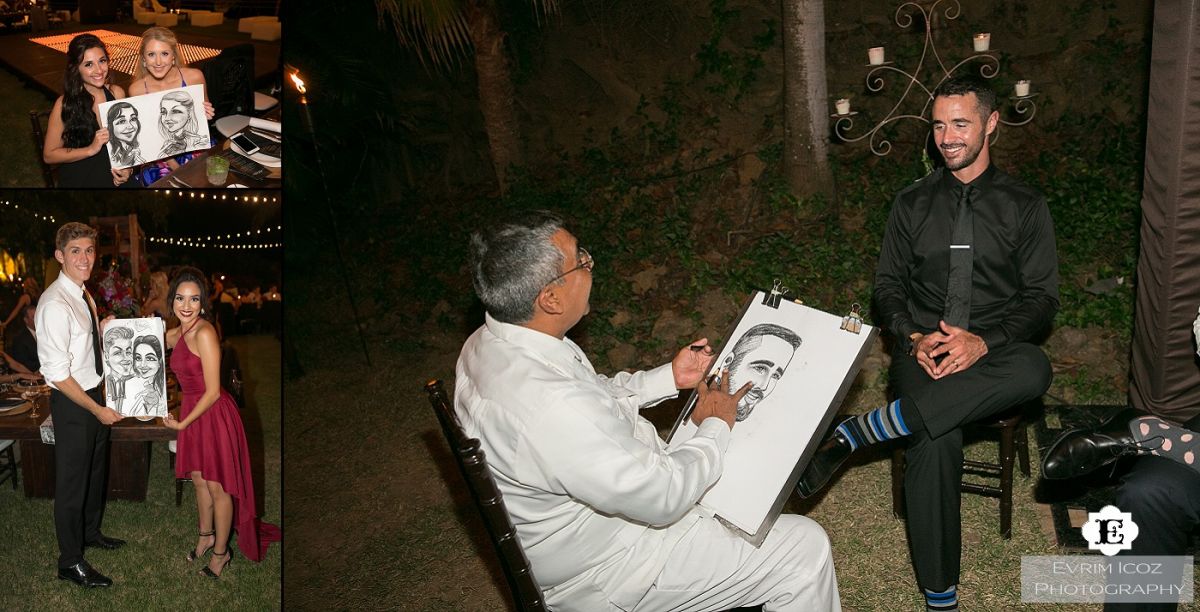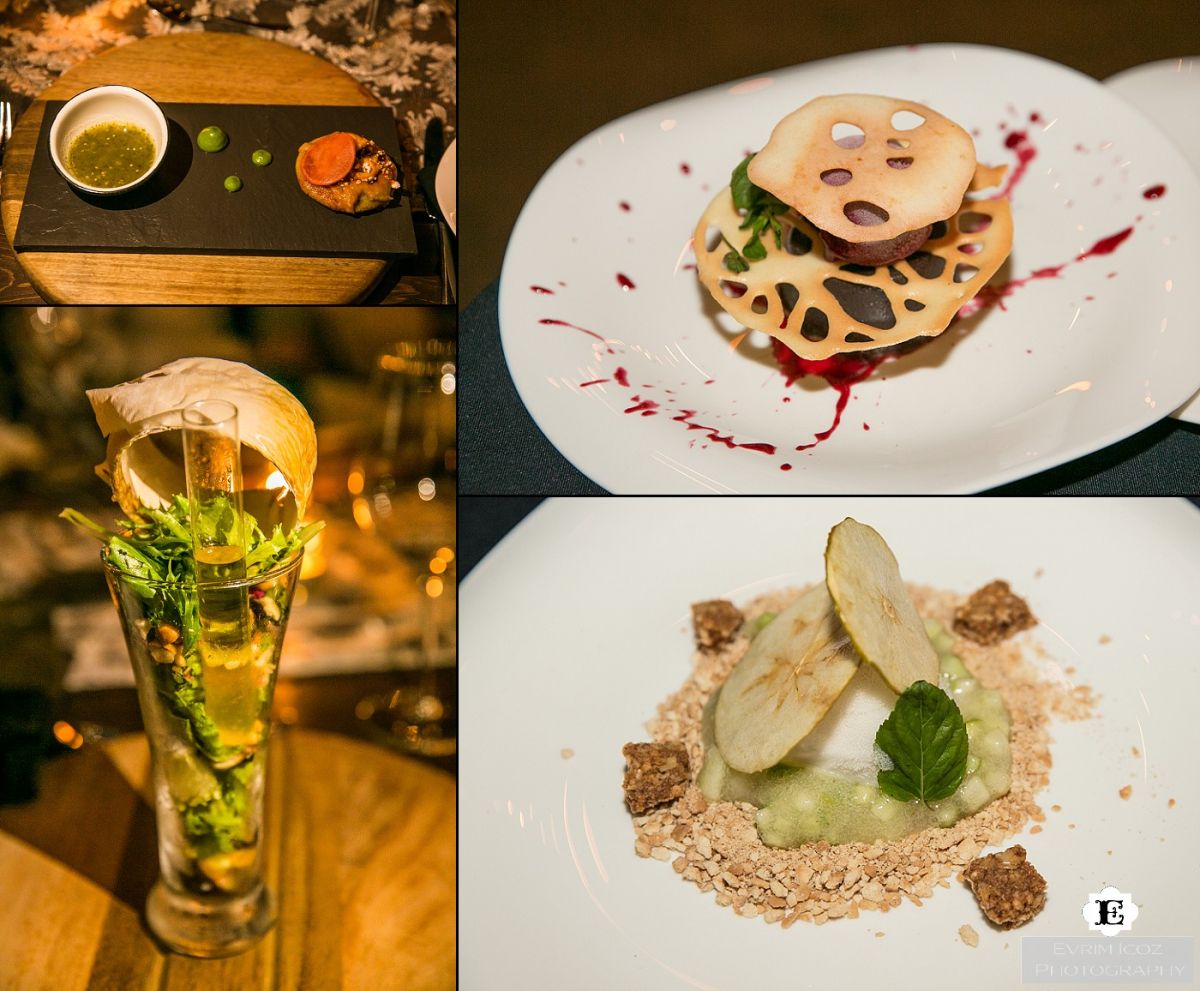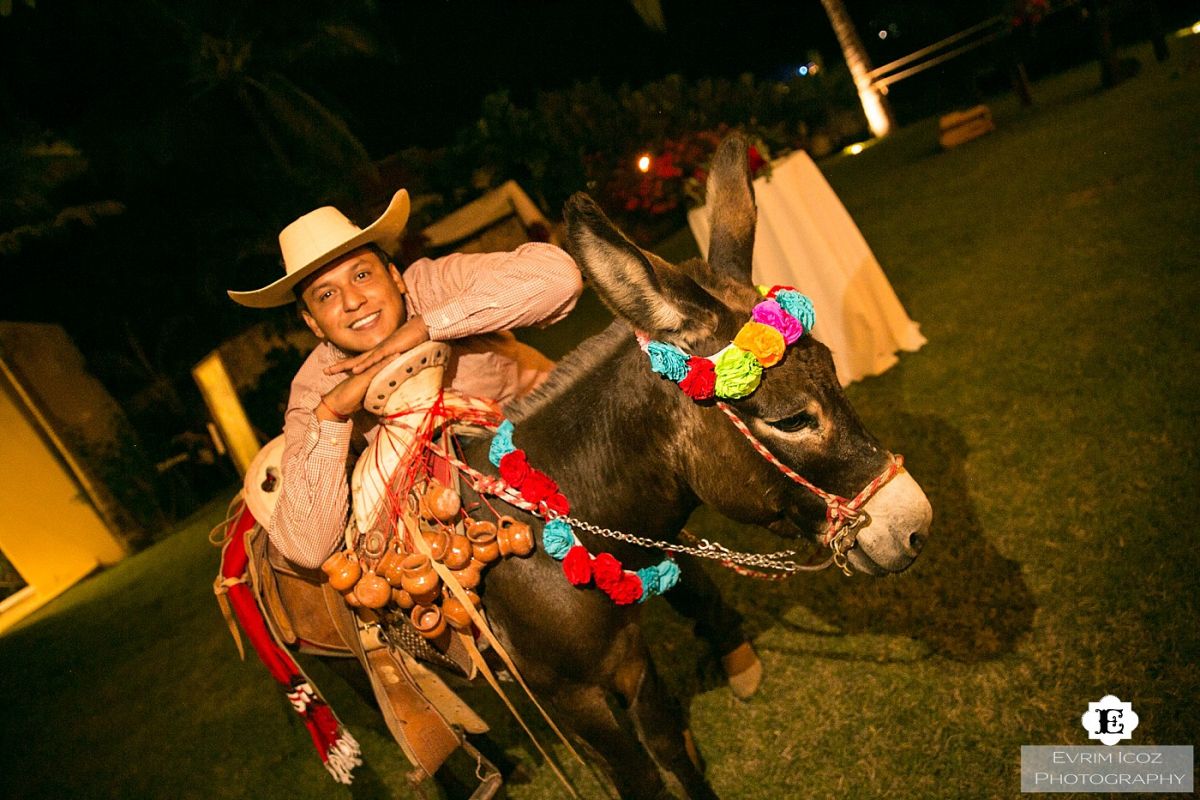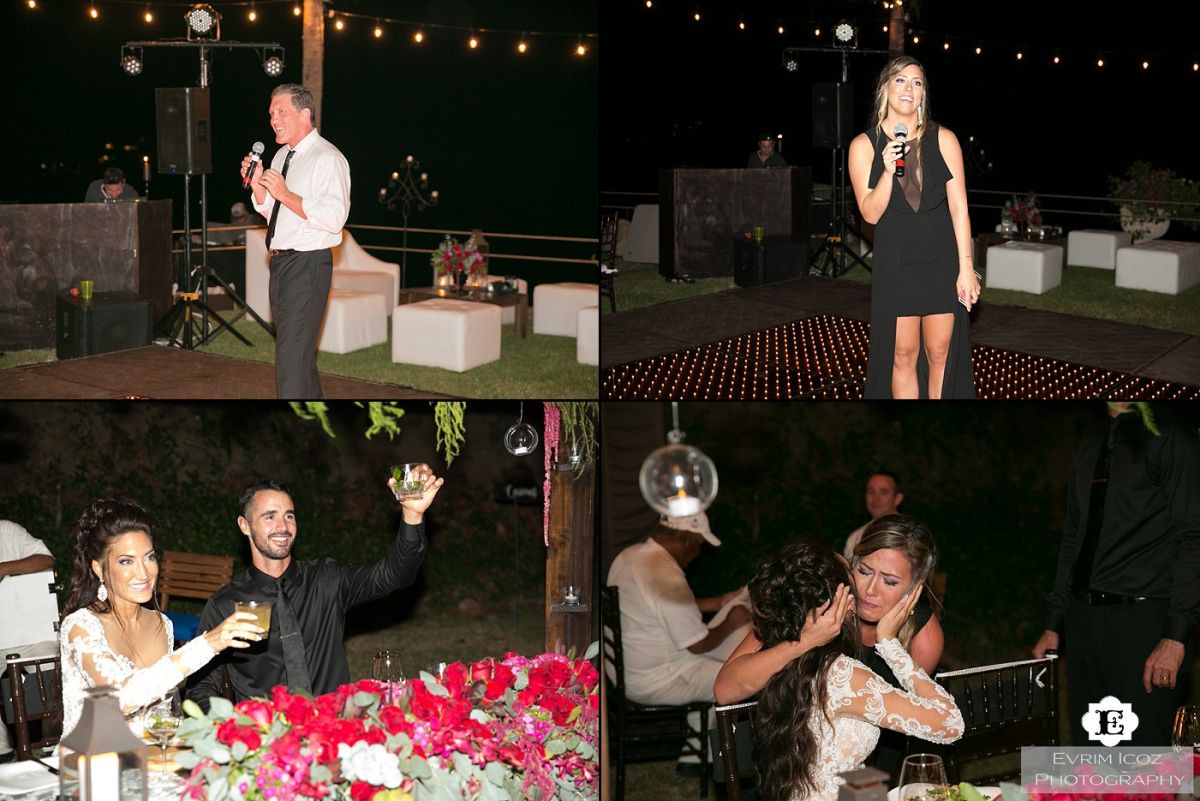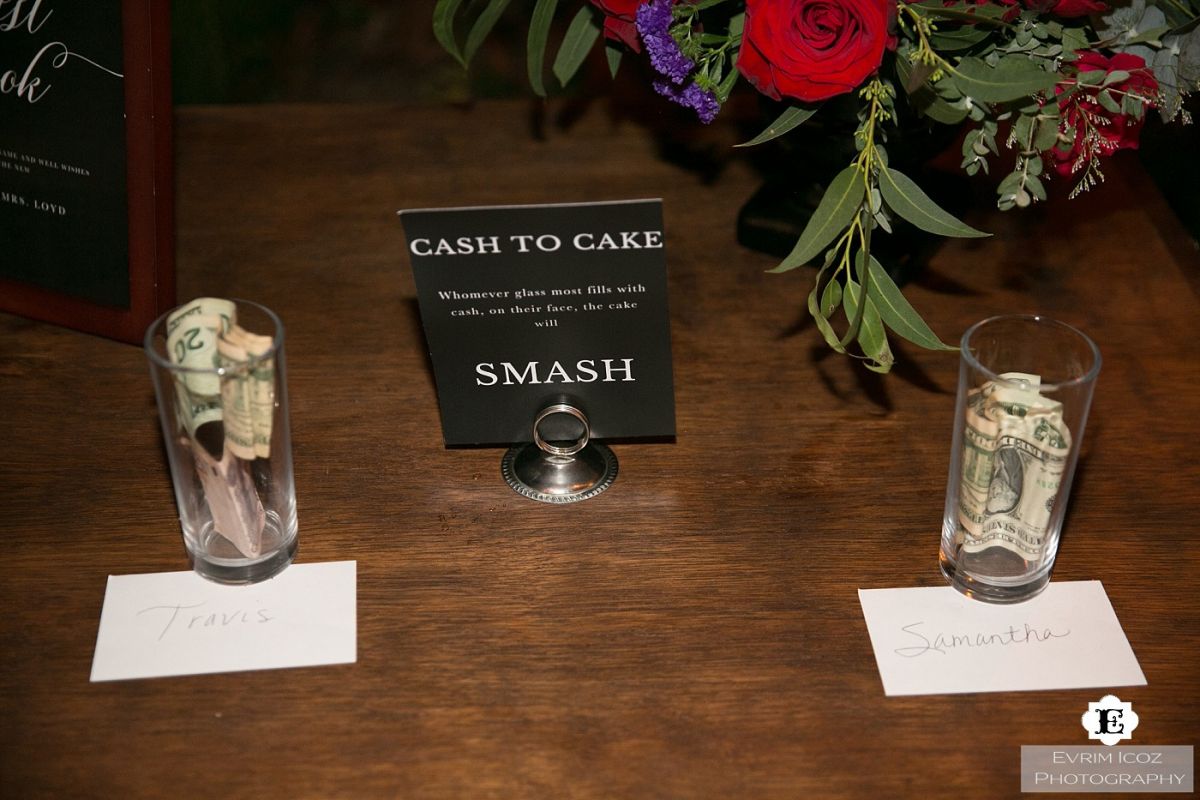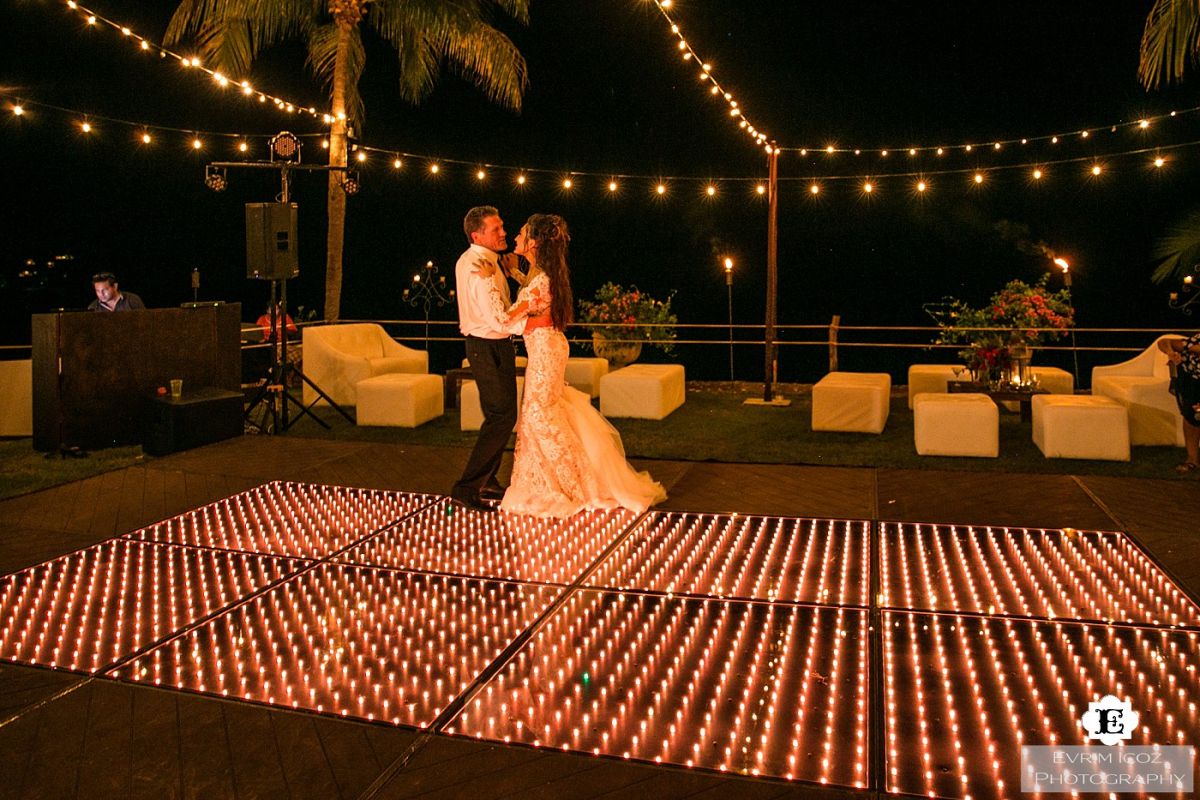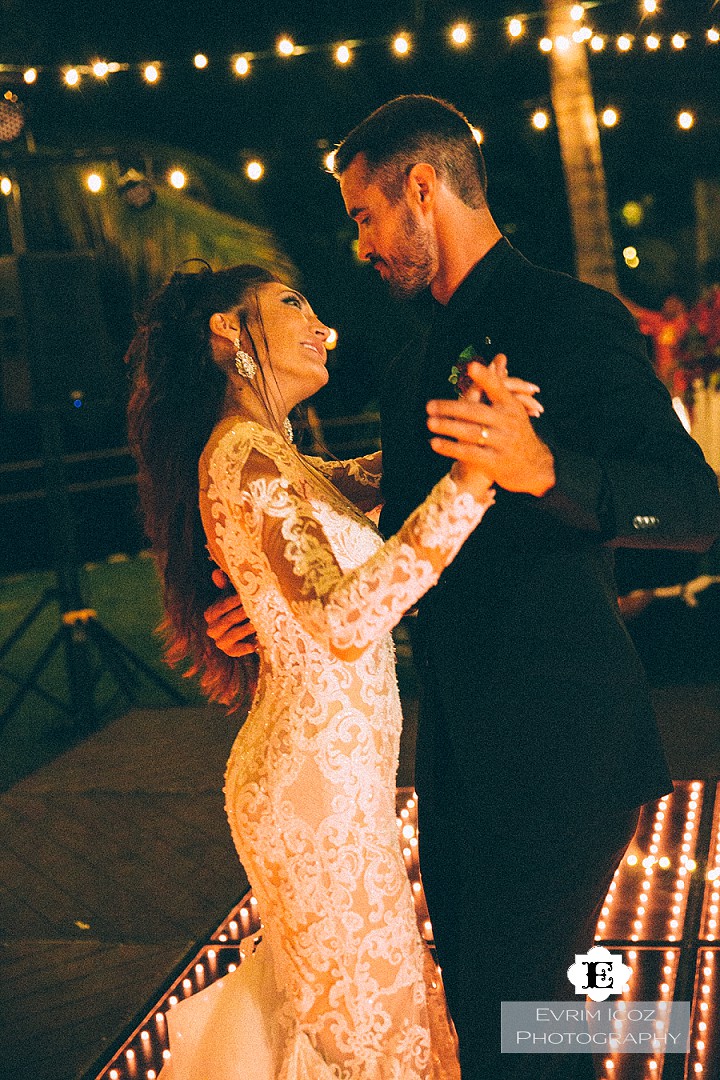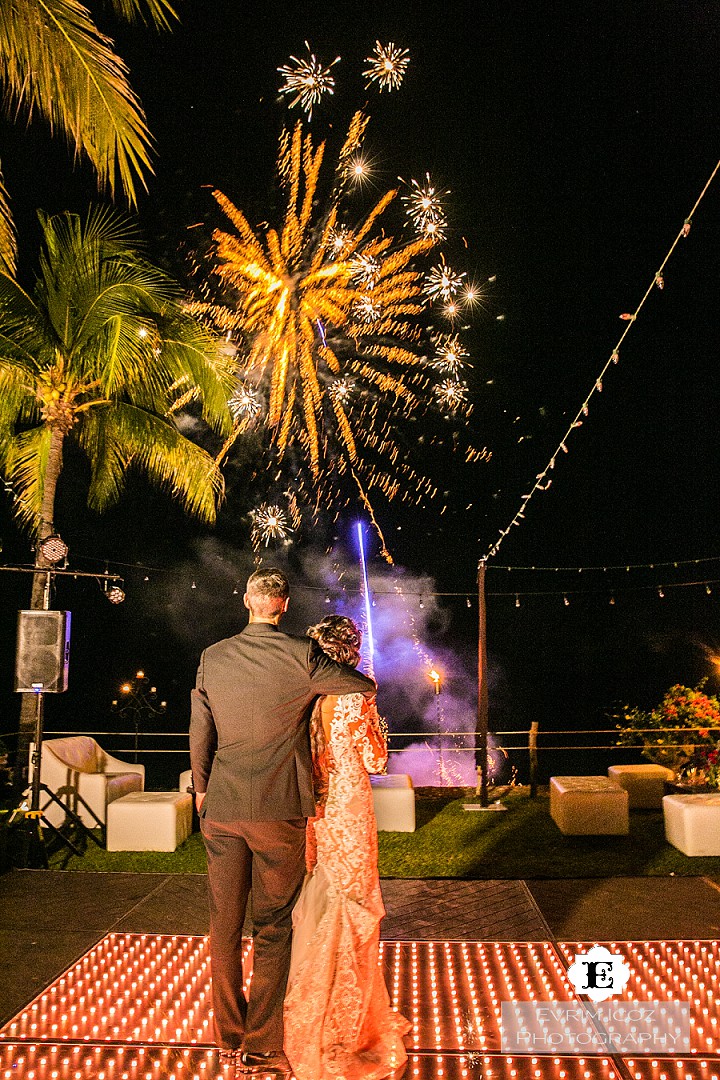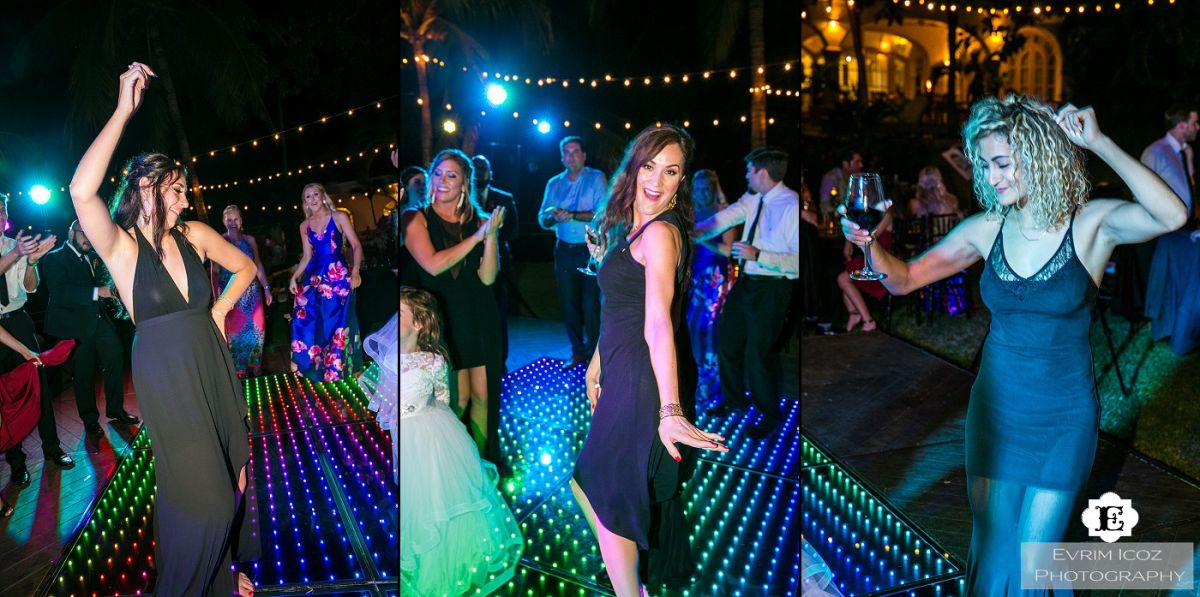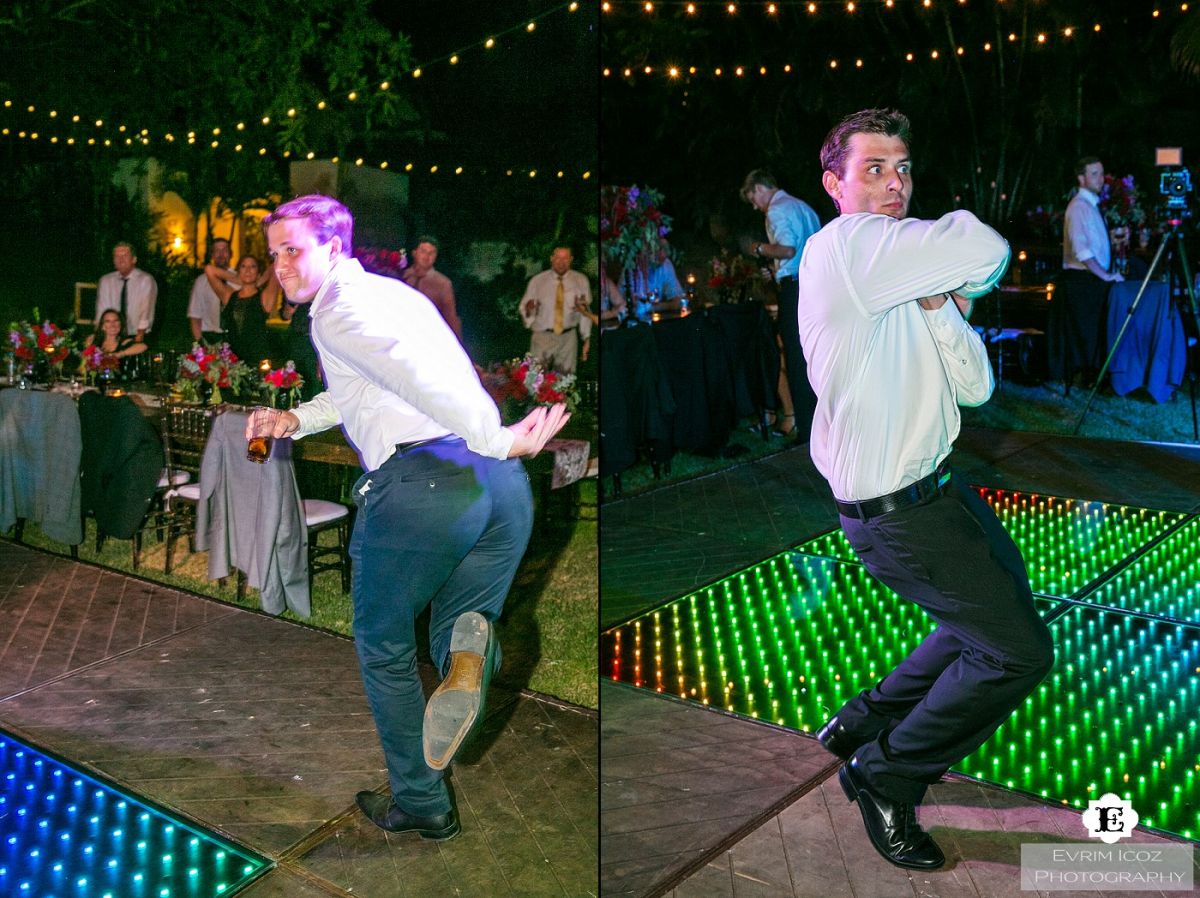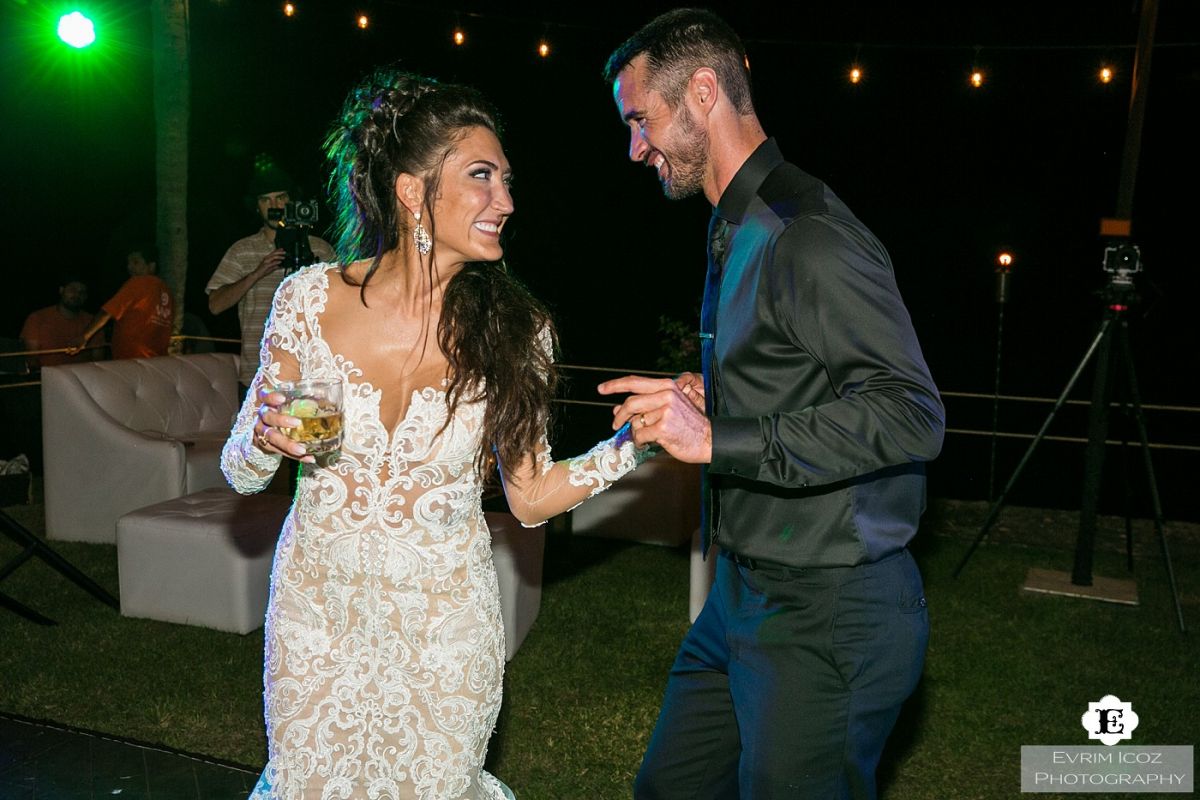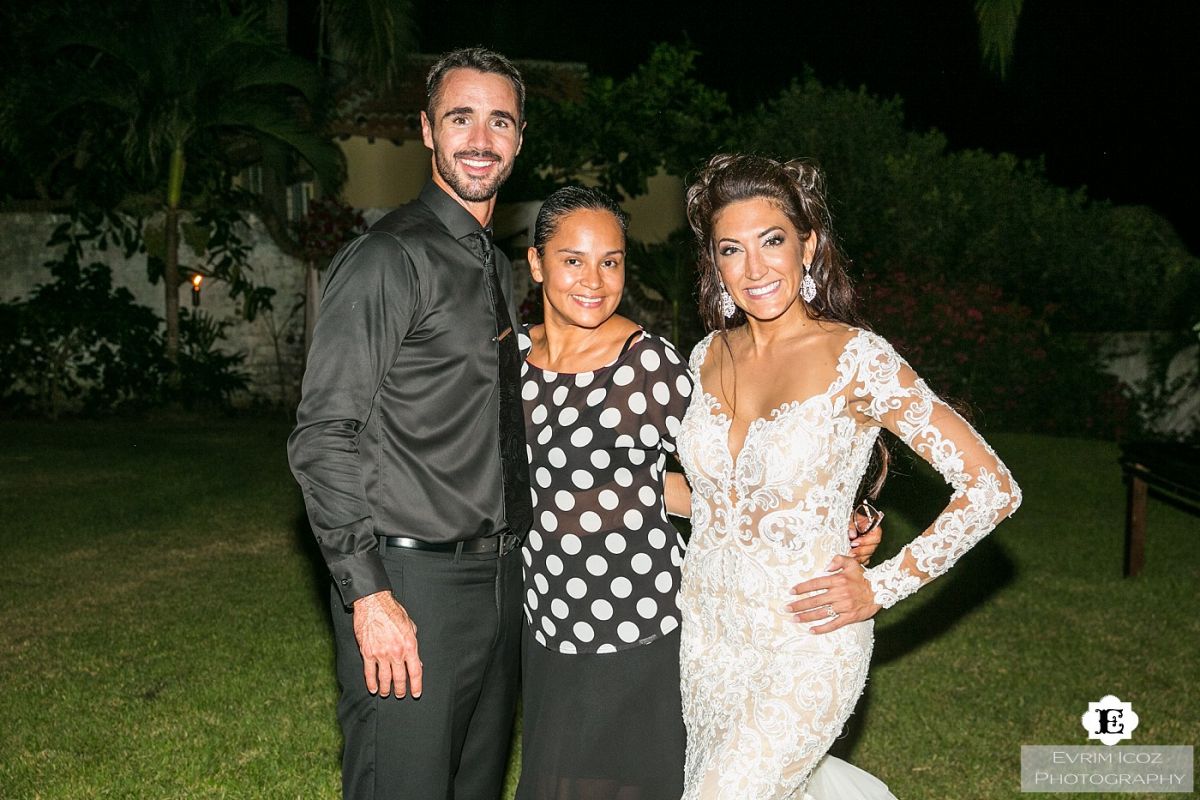 Amazingly talented Luz Ochoa!