What a unique and fun couple Melissa and Surya are. Even after shooting 500 weddings, I found and experienced a bunch of new, unique things that day! Let's start with the highlight – bride and groom's friends secretly hired MarchFourth marching band to come in marching during the wedding at Left Bank Annex, surprising the couple. Marchfourh is an amazing, internationally acknowledged marching band with  20 musicians, dancers and artisans. What is more appropriate to have them as the date was March 4th, they are the couple's favorite band and well, it is Portland. Jennifer Reyes of AWE Celebrations did a great job of coordinating this surprise and the couple was none the wiser. Just look at their expressions!!!
It was a rainy day (again, it is Portland) – but we managed to find a little time to take a Lyft to Peninsula Park, one of my favorite parks in town and got some fun pictures with the fountain and the architectural details before the rain came down hard. Melissa has a lovely, unique dress, and it has pockets. I am not sure why but I think dresses with pockets are the best. They are cute, and gives me more creative options as well while posing.
Wow, another fun thing? Surya used to tour with some amazing bands, doing sound and visual  (he is a computer guy) – he created an neural network image filter, not unlike Prisma, for the photo booth he put together. You can see the type of images it creates down below! The couple also had some awesome stations at Left Bank Annex like a table for juggling (with instructions), a table with customized rubik cubes with instructions to solve, a drawing table, and a small temple for loved ones. They also have their own logo and temporary tattoos – you can see them throughout. Another fun aspect was the display set up behind the ceremony and dance floor which would project a stylized outline of the people dancing in front.
Other fun details: Surya went to the Cloak & Dagger Barber Shop with his dad and one of the officiants before hand. It is a very cute place, with beer and whisky, and they ran in to Surya's brother there by chance as well. Surya's mother did a dance performance with her partner at one point. Melissa's dad was styling with his cigar the entire night, and Melissa and Surya ate cake right before the ceremony secretly. They also had matching shoes with lights. I have been a huge fan of Hoda's Restaurant on Belmont, going there weekly, and Melissa, who is of Armenian decent, had them create lovely dishes. As appetizers for example, pastirma platters were a huge hit! For encore, Ruby Jewel brought icecream in the evening!
I had a dream cast of vendors I worked with. A fellow ex-Intel like me, Jennifer Reyes of AWE Productions did an amazing job making sure everything was perfect. I love working with her. The flowers were one of the highlights by the way – kudos to Josef, from Botanica Floral Design – he is incredibly creative (and nice!). Terrariums were from Something Borrowed, another one of the best vendors in Portland. Hair and make up by Couture Artistry. Barclay Event Rentals provided the rentals. Letters & Dust did the signage, My Bartender did bartending, and fantastic lighting was by Green Light Creative.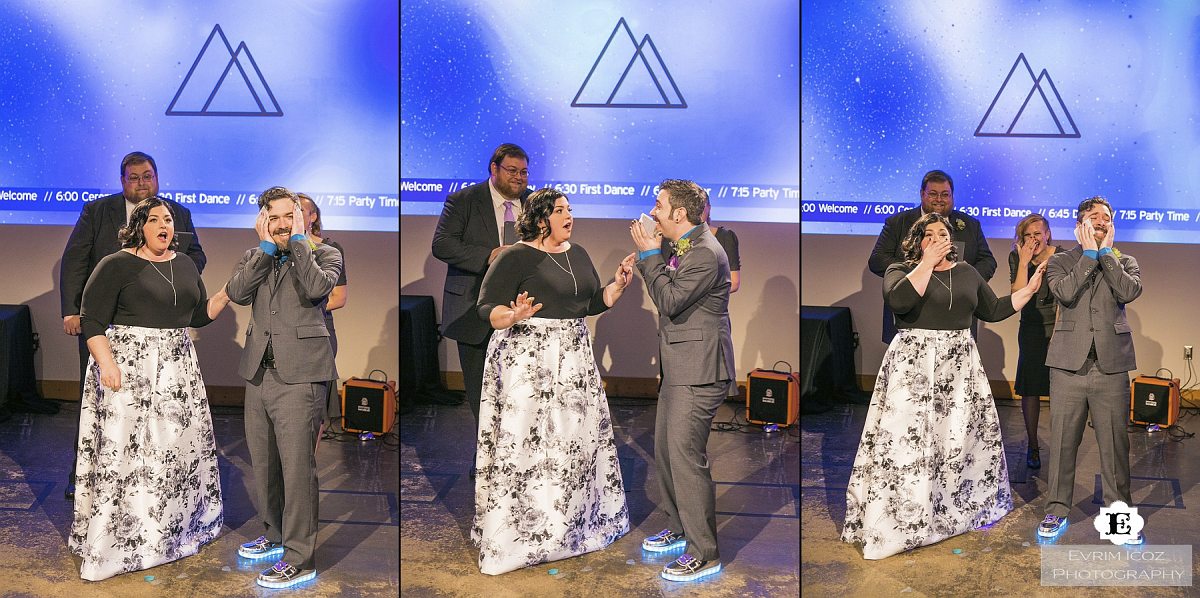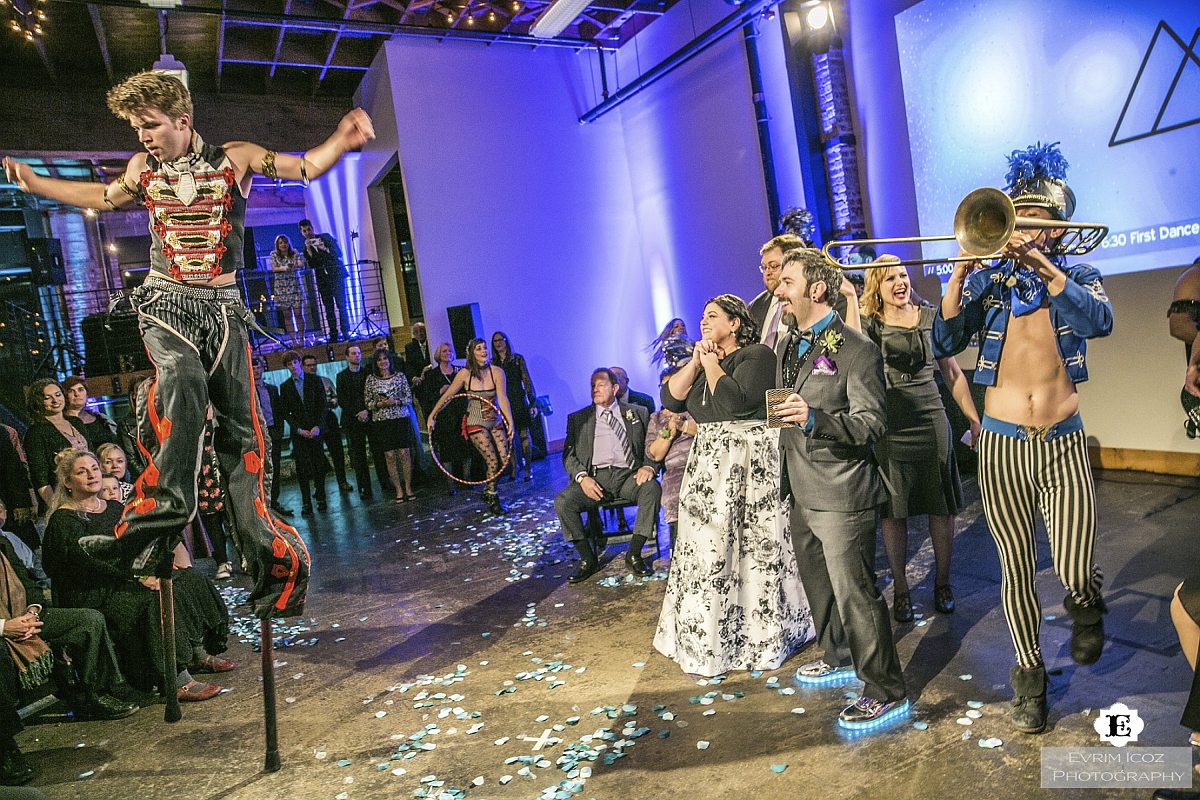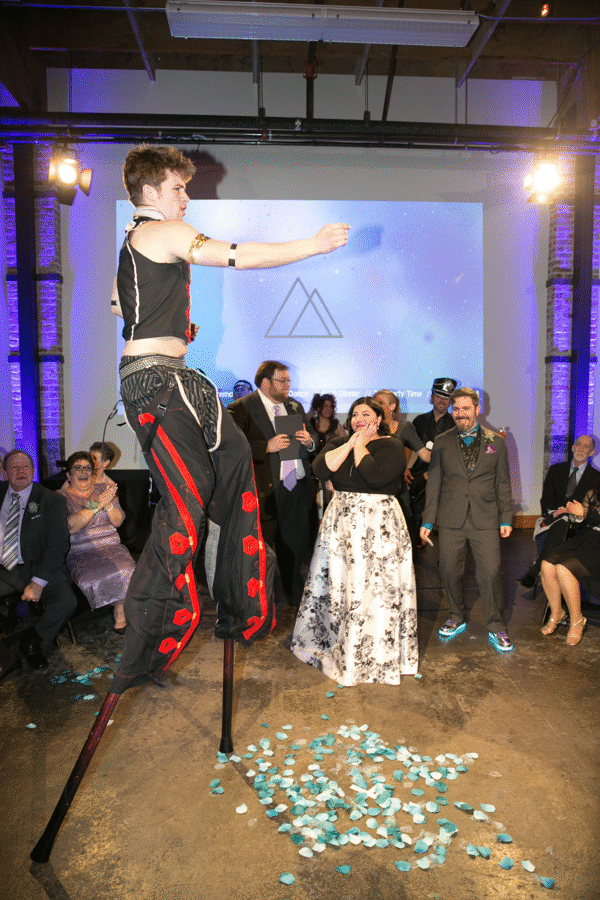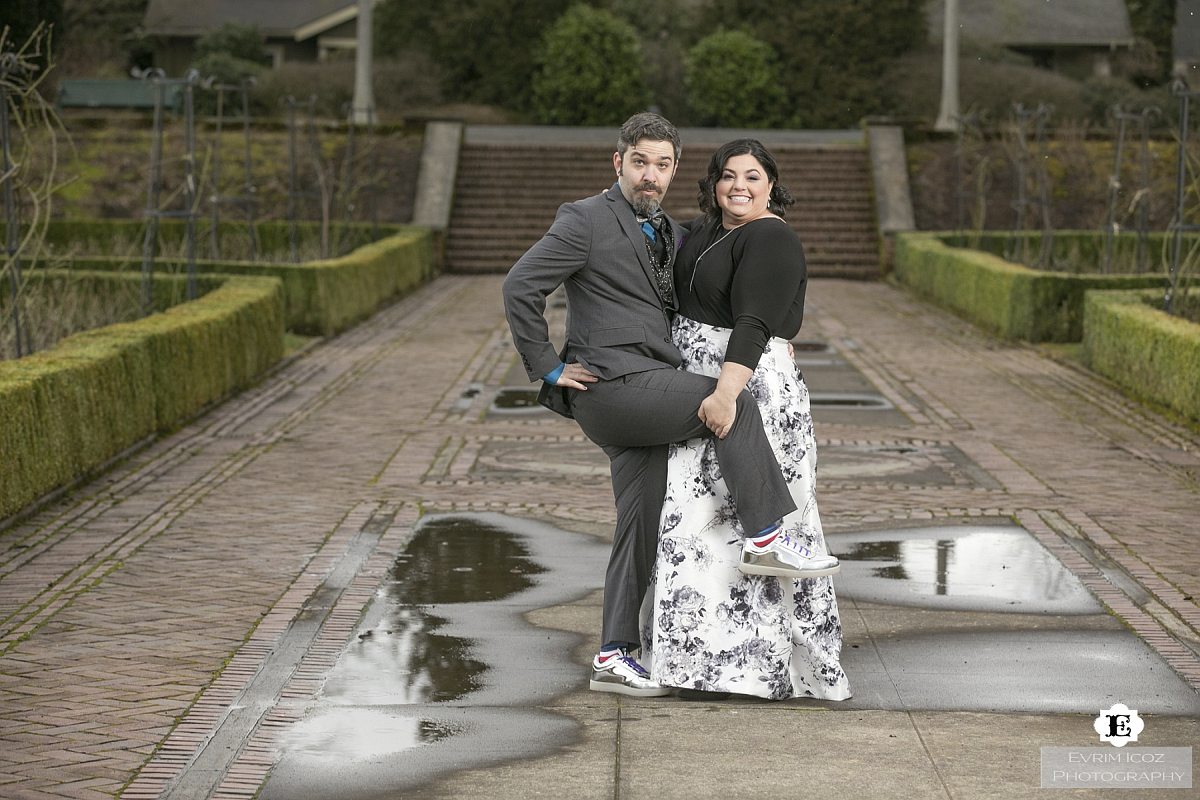 The rest: