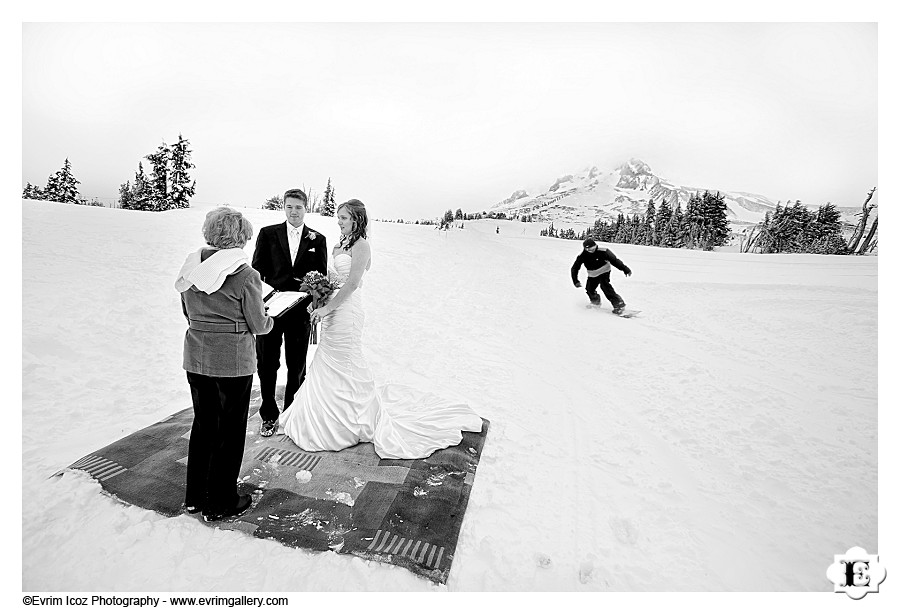 Kristy and Chase, two very cool, outdoorsy and athletic people, chose to get married on the snowiest day in 4 years at the Timberline Lodge at Mt. Hood – a New Year's Eve wedding. I ended up renting an SUV to make it, and we had a ton of fun. I had some of my favorite pictures of the year that day. Kristy is quite the trooper, she looked marvelous in her gown and braved the cold for a ceremony of just the two of them. I ended up being a witness as well (I am also ordained, by the way!). Enjoy the photos!
(You can see the full set of pictures here. Please ask for the password from the couple.)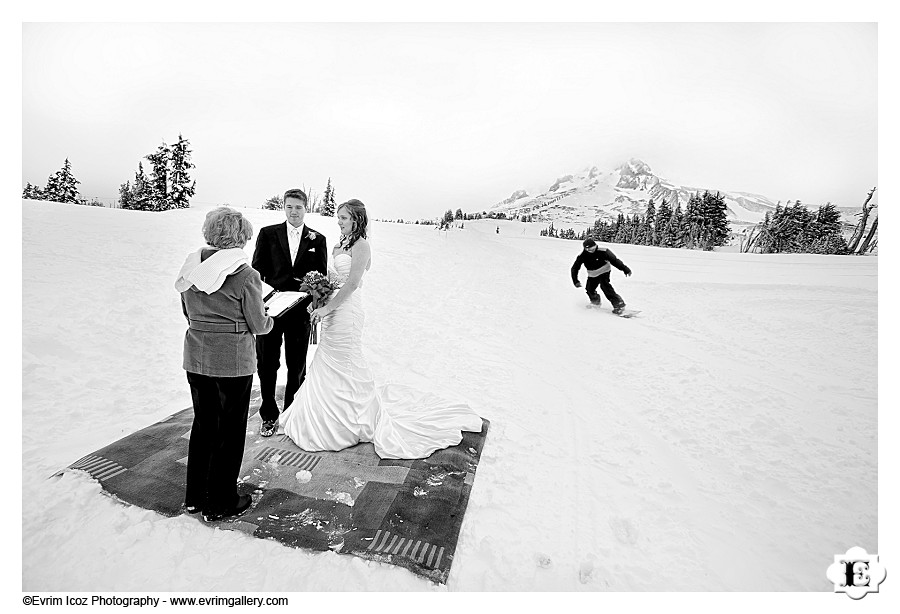 Timberline Lodge Weddings can be very interesting with snowboarders going through your ceremony!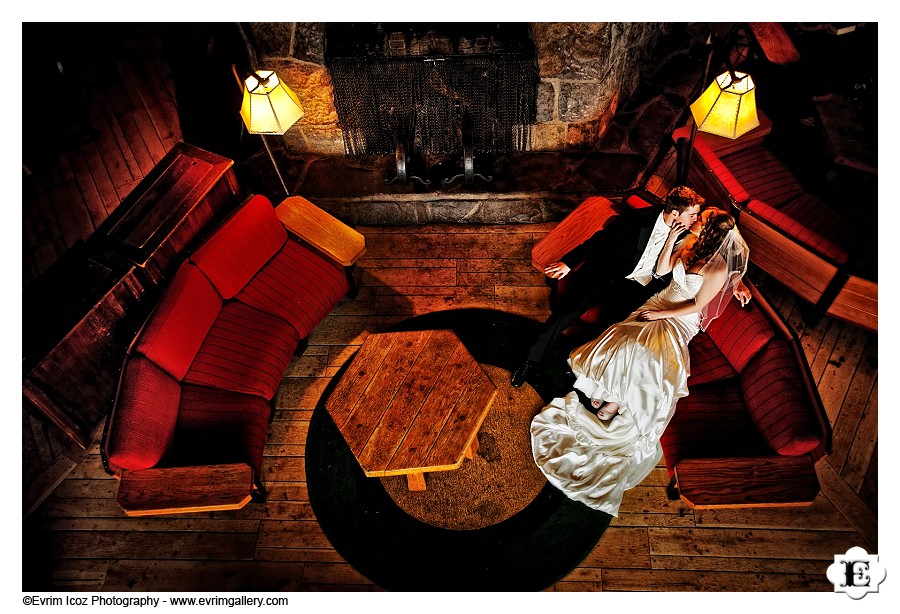 Timberline Lodge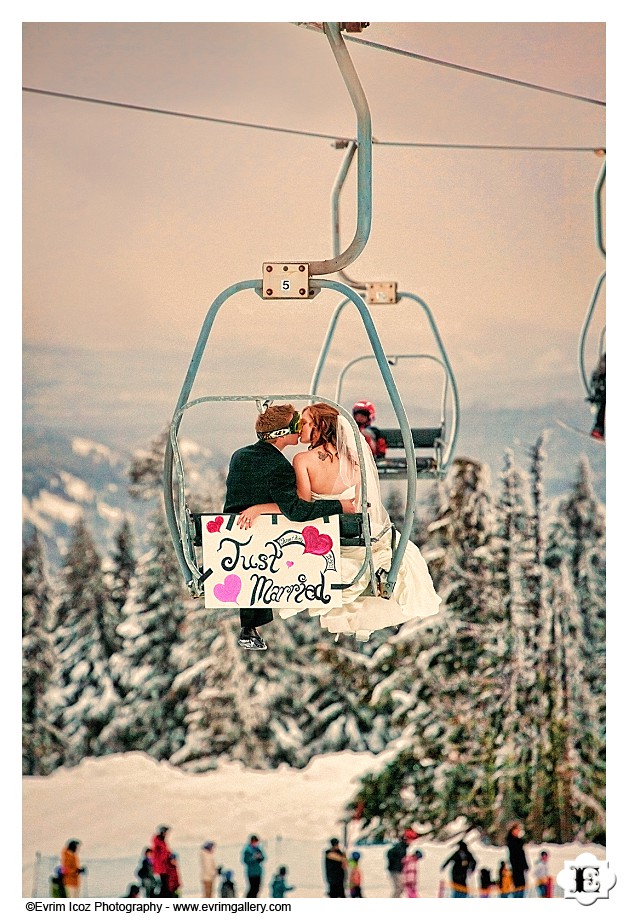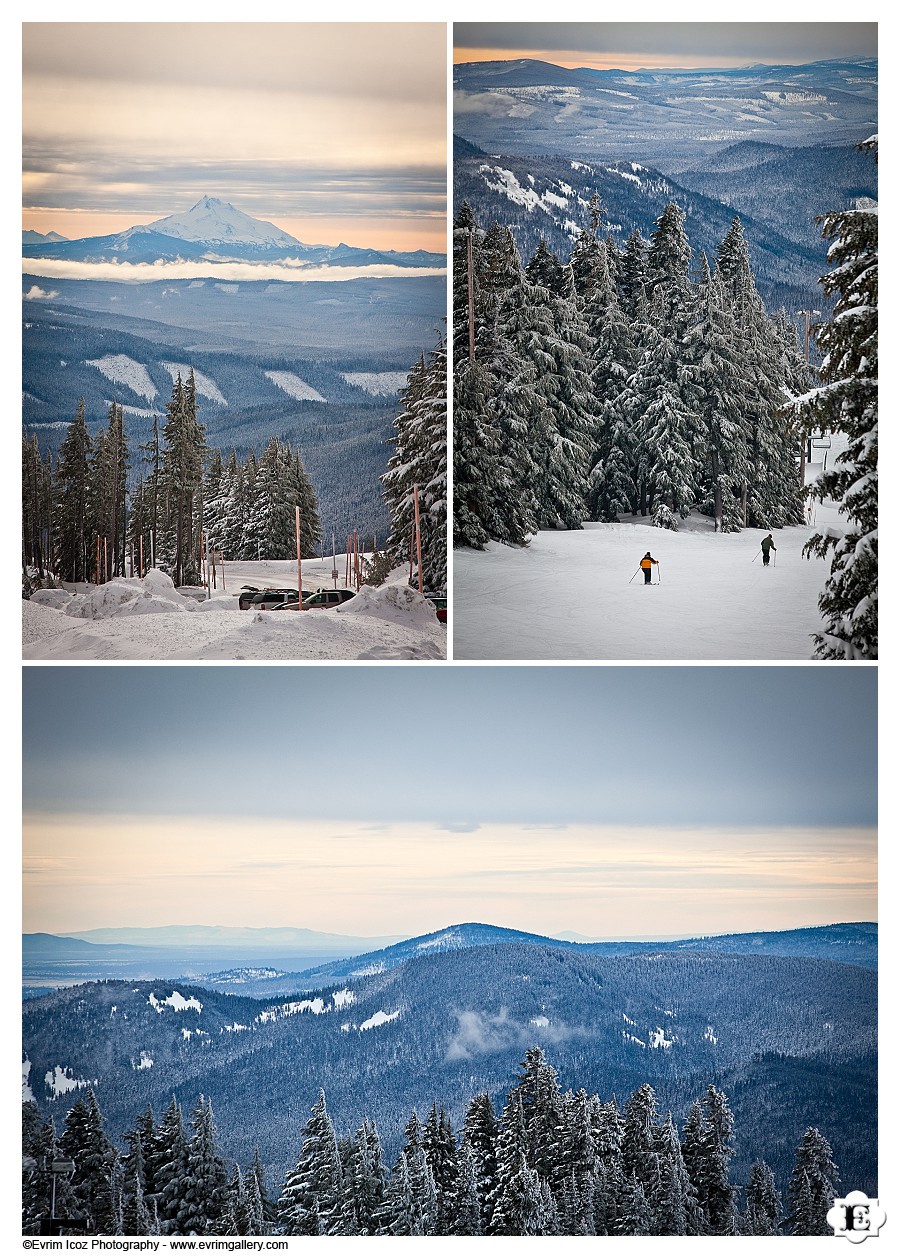 Mt. Hood view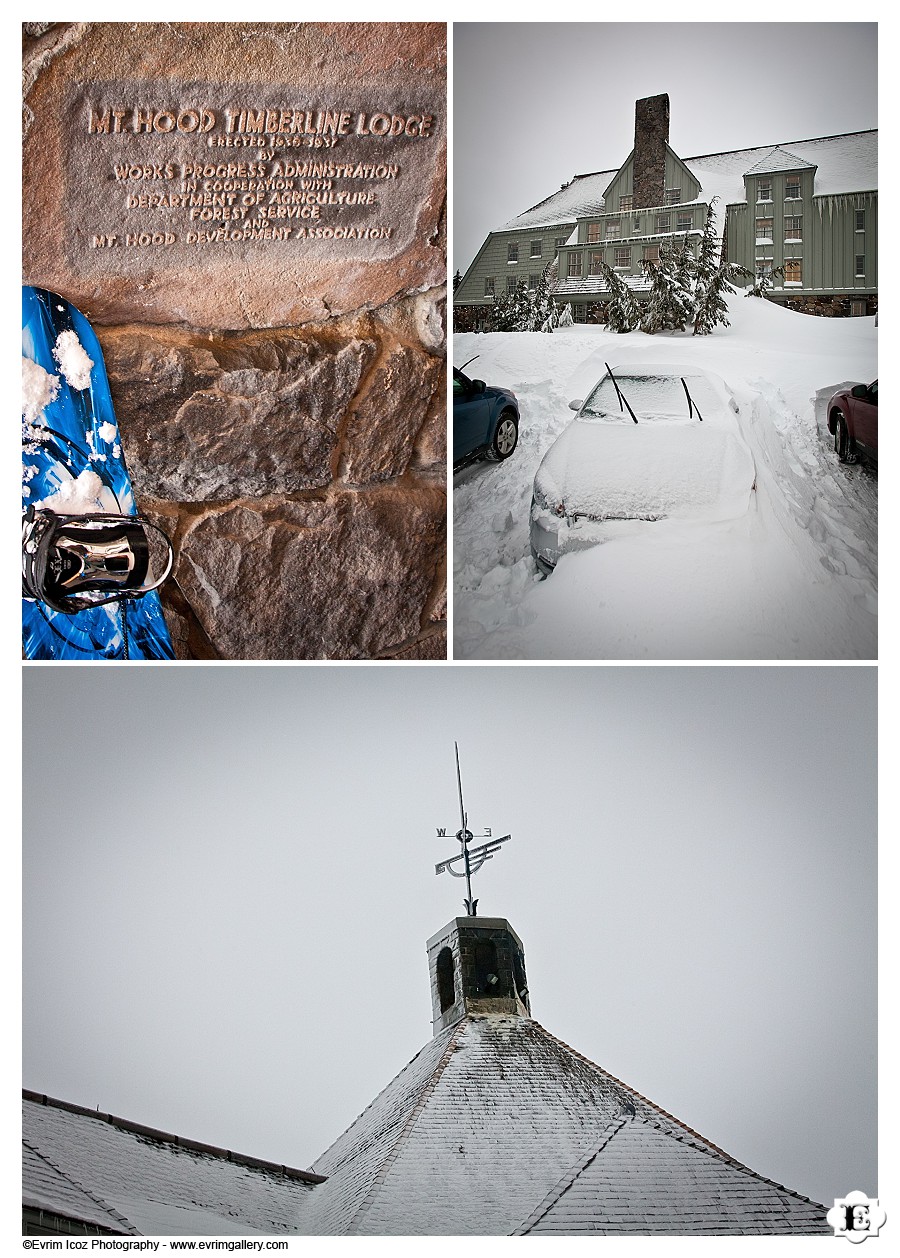 Timberline Lodge alternate view