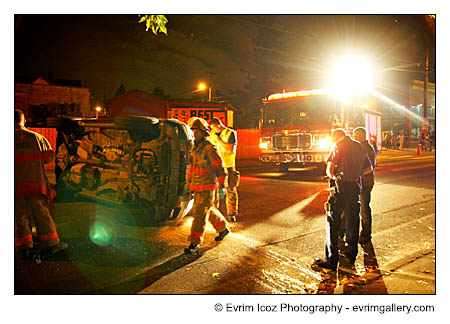 Here is a quick sneak peek at Vada and Geoff's wedding reception at Acadian Ballroom.
One of the more interesting parts of the wedding day was how it ended: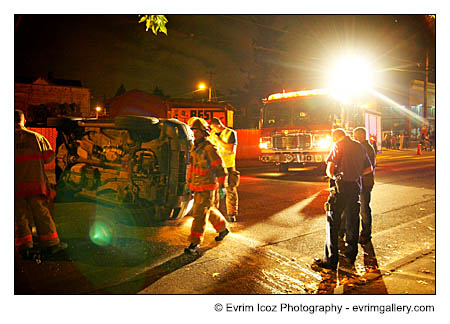 Don't worry, nobody was hurt seriously. Not sure how an accident on Alberta can be so forceful to turn an SUV on it's side but that was the scene in front of the ballroom!
Rest:Getting ready at Salon 77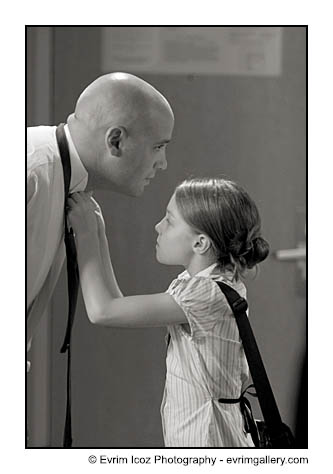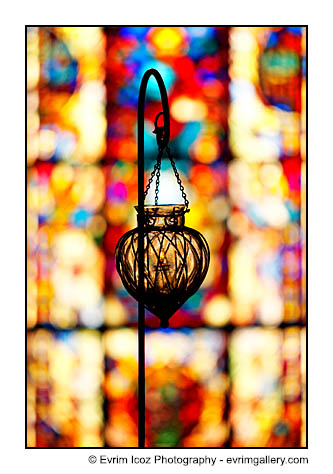 Right after ceremony