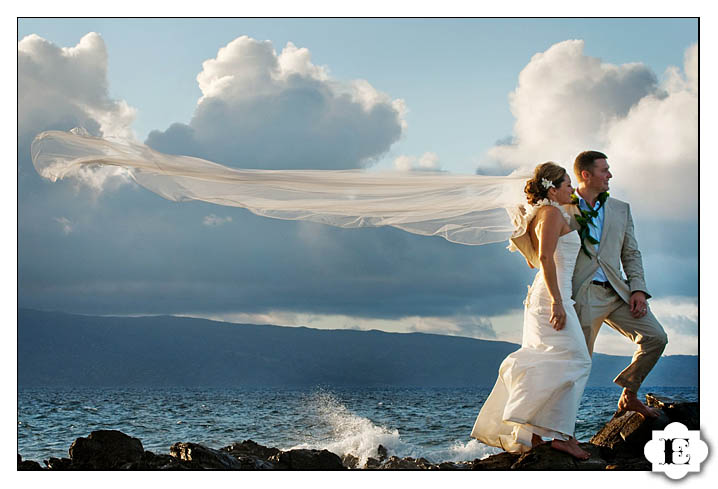 Christy and Brian decided to have their wedding at a beautiful, sunny location – Maui, Hawaii!
The wedding was set at the beach – right before Christy started walking down the "aisle", a very short rain came down. It was all worth it though because there was a spectacular rainbow! You can see it below! During the reception, the catering manager pulled out his ukelele and started singing – what a beautiful voice!
A wedding in Maui was also a great reason for the guests to visit Hawaii! Since it was such an intimate group, everybody had a great time!
Guests and family can see the rest of the wedding pictures here. Please ask for the password from the bride and groom.
Cake: Ghiselani Cakes
Caterer: Larry Mischle
Officiant: Pia Aluli
Florist: Awesome Blossom