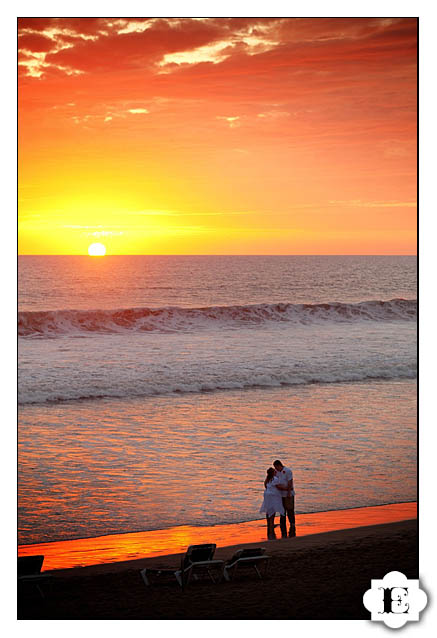 Mazatlan is my new favorite spot in Mexico I think. I am so glad Amy & Matt chose us as their Mazatlan wedding photographer at Mayan Sea Garden so we could visit this beautiful city in Mexico. It is a city of  400k people, and primarily the industry is either Mazatlan weddings, shrimp fishing or tourism (biggest shrimps I ever seen!)
Amy is one of those brides who is low key but super organized. Everything was well planned, but you never got the feeling that there was an ounce of stress the entire time. She created a wonderful Mazatlan travel guide with her mom, and it was better than any travel book on Mazatlan I ever seen. I will be posting it here so other Mazatlan brides can use it for their Mazatlan wedding or just as a Mazatlan wedding travel guide! We also joined the wedding party for a great Mazatlan city tour the day before the Mazatlan wedding and also at the rehearsal dinner. Homey, who is a licensed travel guide, is  a good friend of the family and is very knowledgeable and friendly, and he showed us all over the city. Since we had a day after session planned (I will post that later), he also took notes of places I liked.
We stayed at the Pueblo Bonito Mazatlan (a sister resort to Pueblo Bonito Emerald Bay) and zipped around town in the fun Pulmonia's, the open air taxis that literally mean pneumonia in Spanish. So much fun! Pueblo Bonito Mazatlan is a nice resort, with kitchen in rooms, so that was great for some cooking, but next time I will book the Pueblo Bonito Emerald Bay – it is so amazing.
The wedding day, we took the pulmonia to the Mayan Sea Garden. It is a beautiful resort, in Nuevo Mazatlan. We took some pictures of Amy and Matt getting ready, a few group shots and then to the reception. Amy looked beautiful and Matt had some tears when they first saw each other. It was a great day for photography. The sunset wedding ceremony was officiated by Pastor Jorge, another long time friend of Amy's parents, and he sang a beautiful song to them (and later to his wife too, what a great voice!). Both ceremony and reception were at Mayan Sea Garden.
The rest of the day was punctuated by a gorgeous sunset. Amy, Matt and Sydney took a little time off from the wedding and went to the beach at sunset and we got some great shots there too. Mariachi's were playing some great music to set the ambiance. One of the mariachi's also decided to taste the cake a little ahead of time – I caught him in the act, check out the photos below! The cake was decorated with sea shels and a Mazatlan cake topper and was by Mama Dulci.
Wedding Location: Mayan Sea Garden Resort
Friends and family can see the full set and place orders here (you can get the password from Matt and Amy).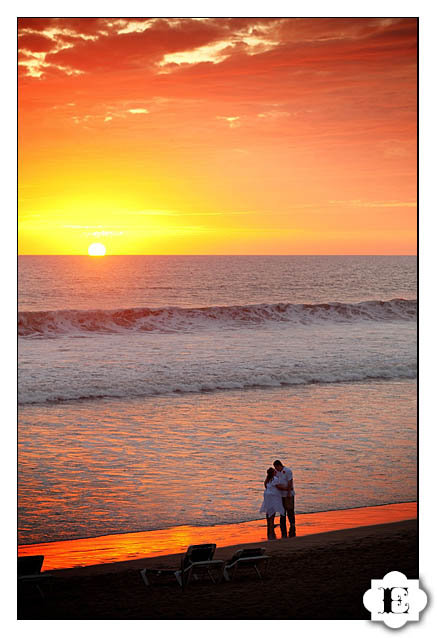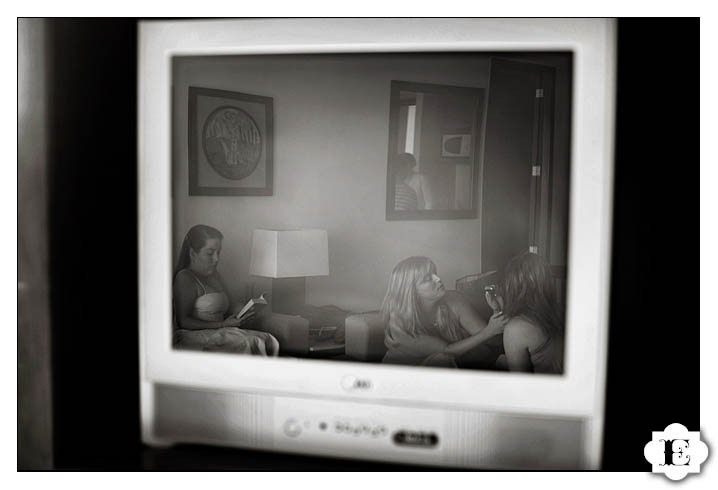 Mayan Sea Garden: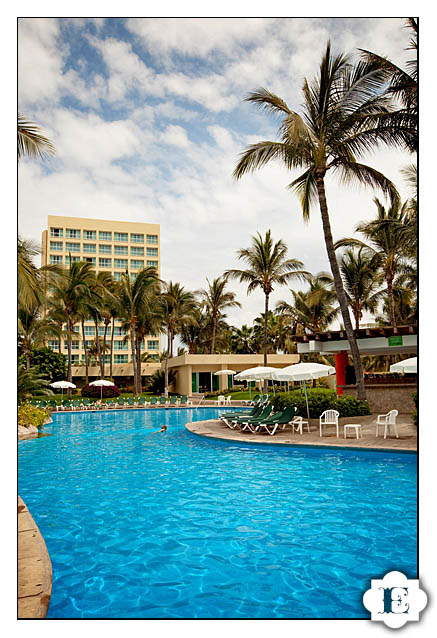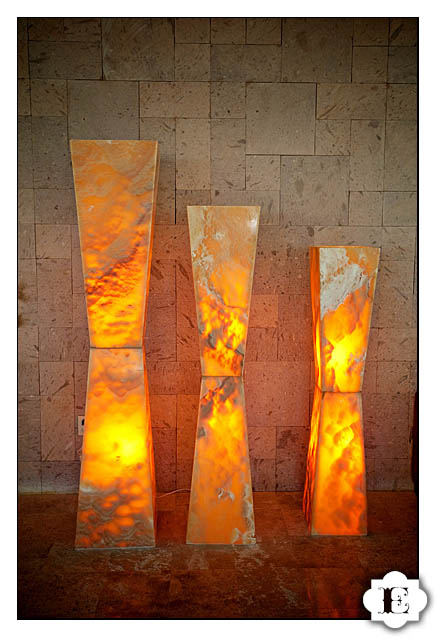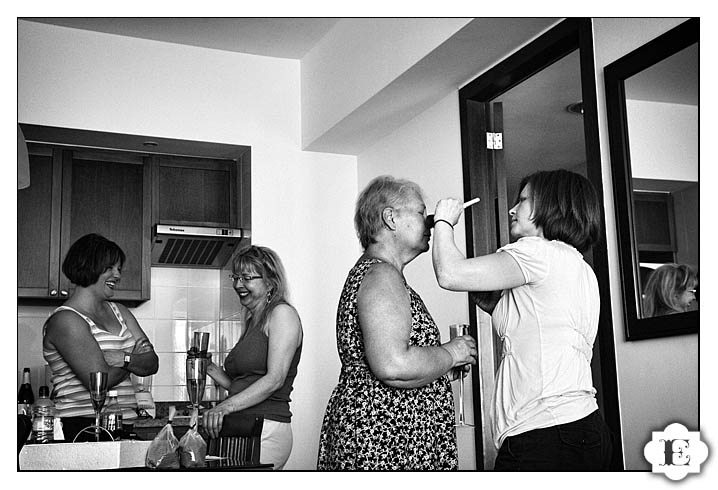 One of my favorite Mexican artists: Mara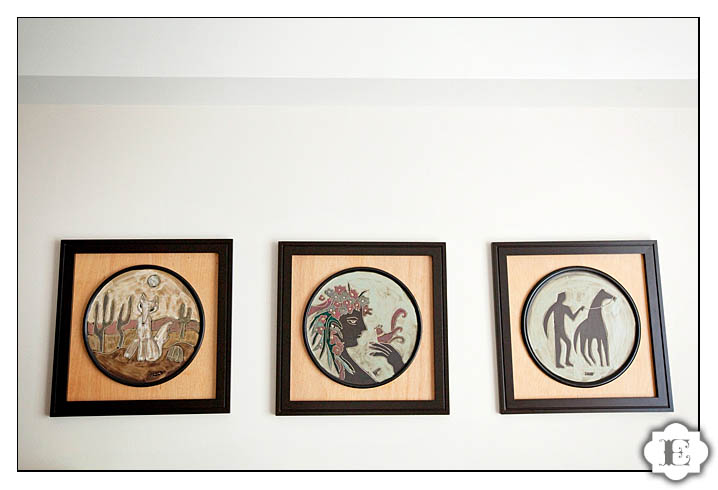 Super Hot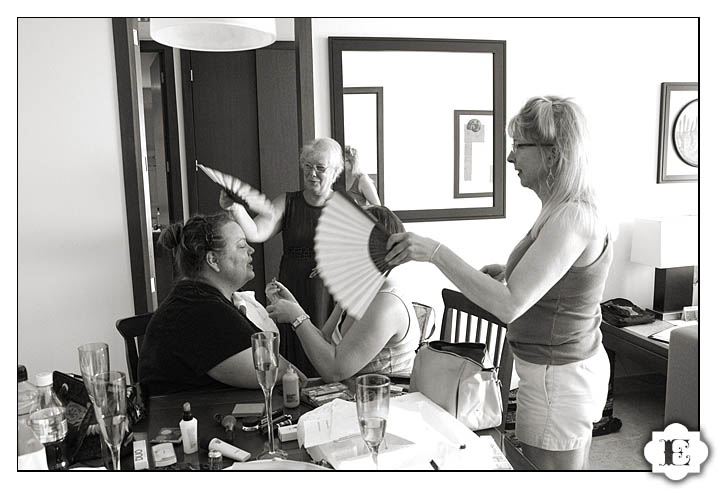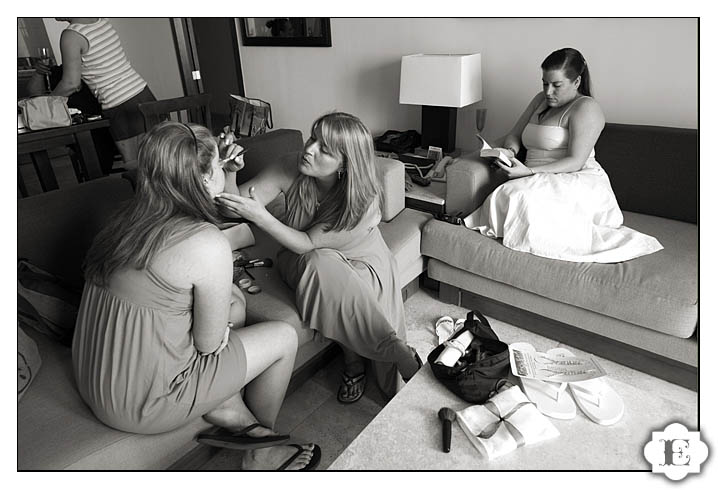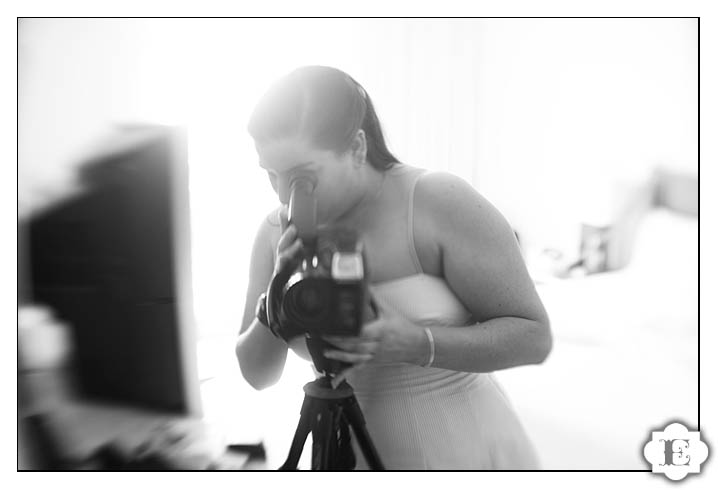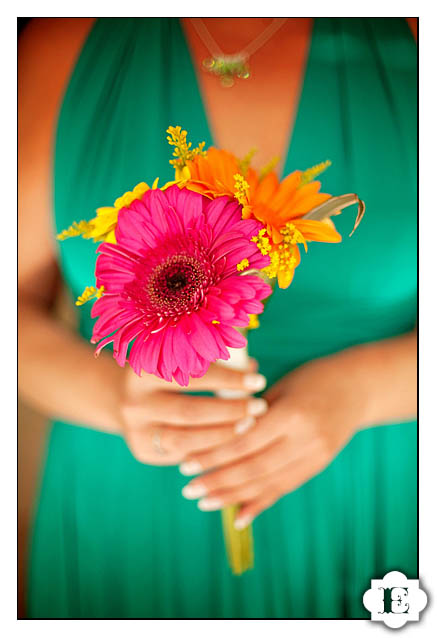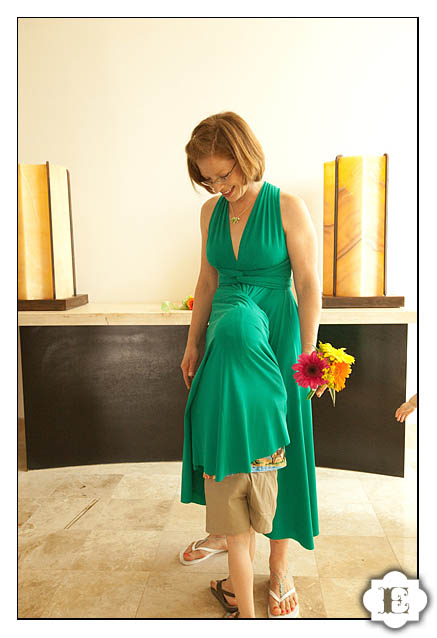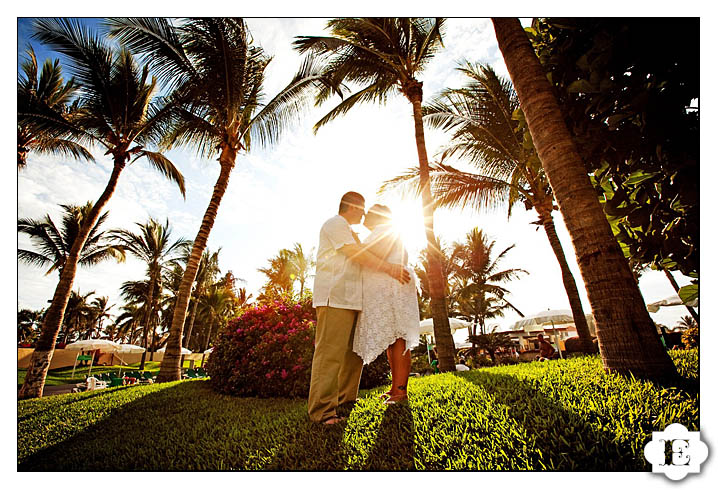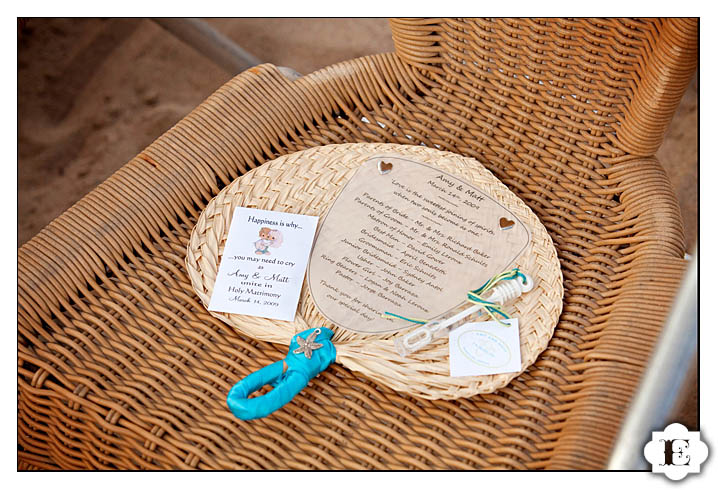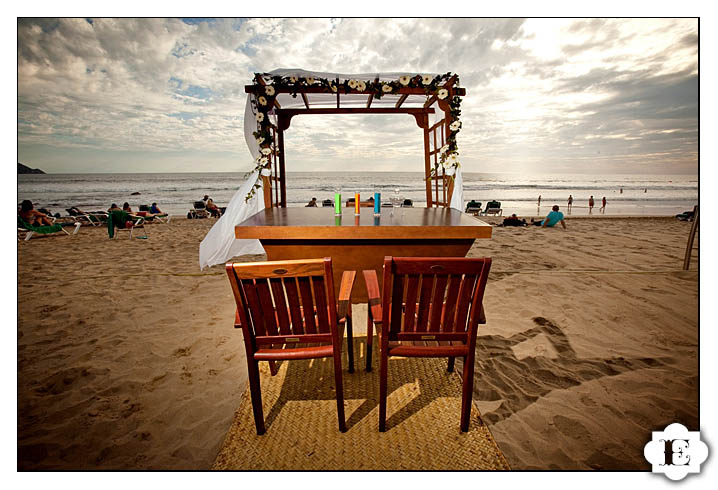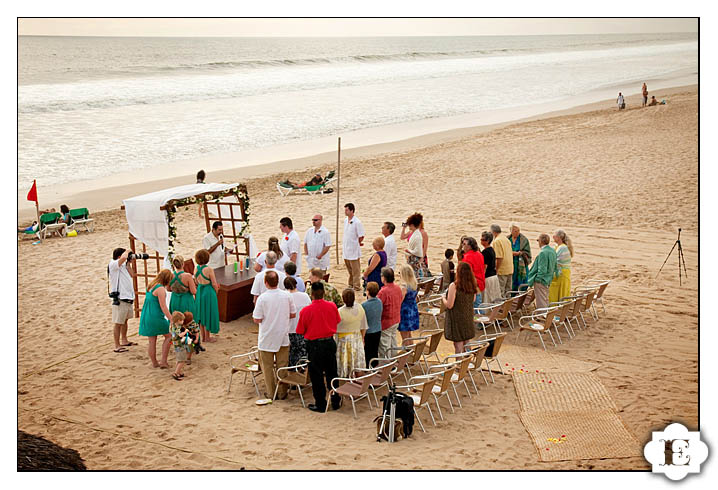 Sunset Wedding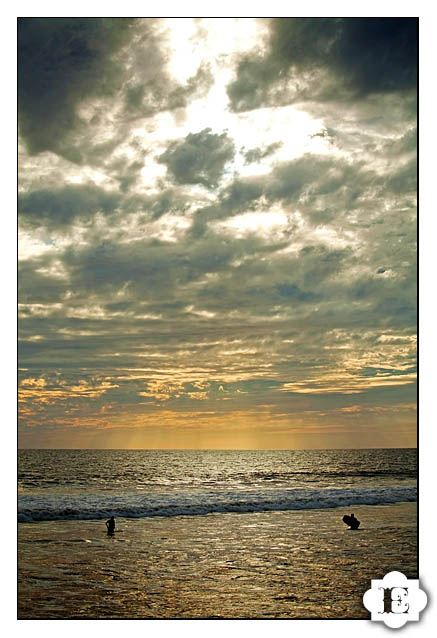 Mixing of the sands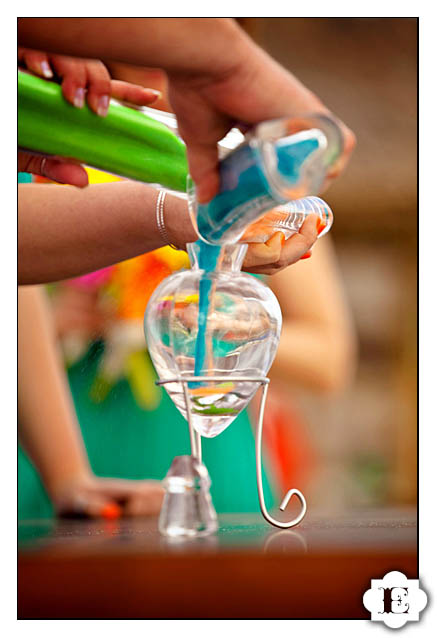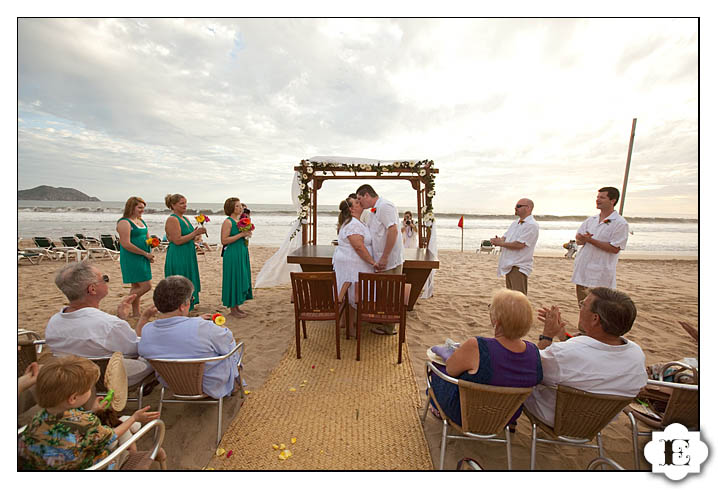 Goodie bags for kids at wedding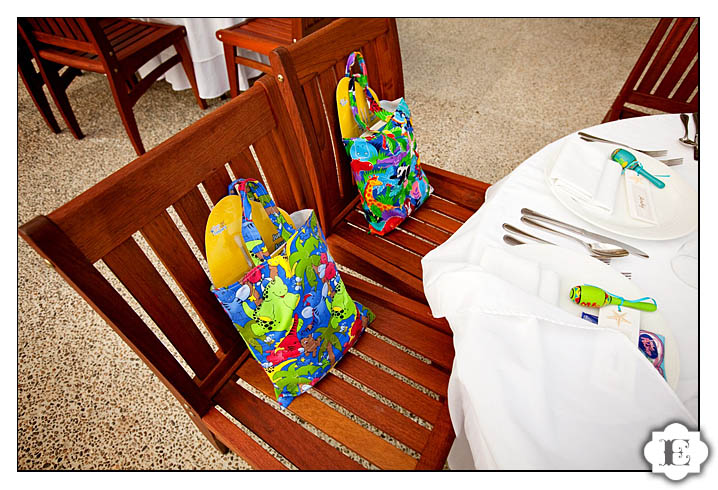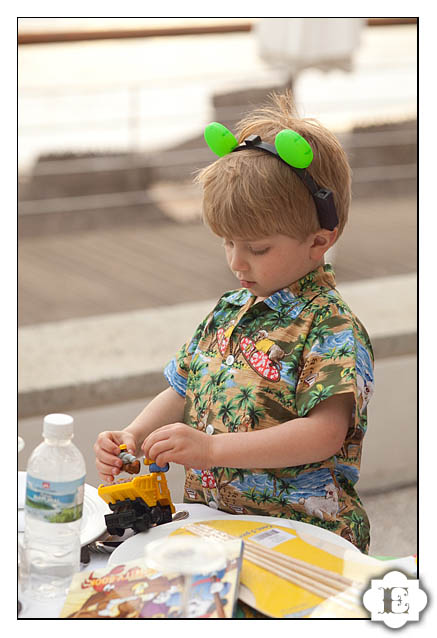 Beautiful wedding cake at sunset: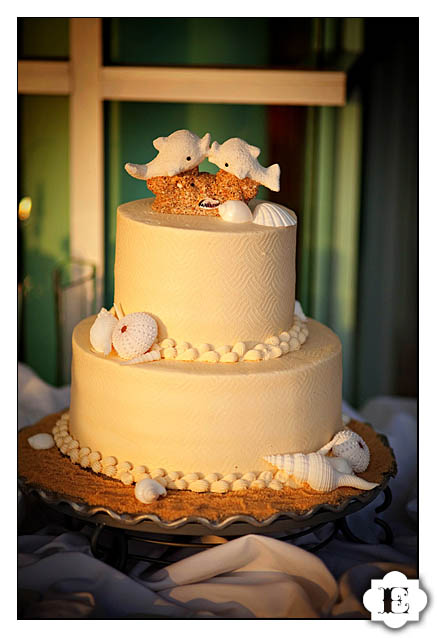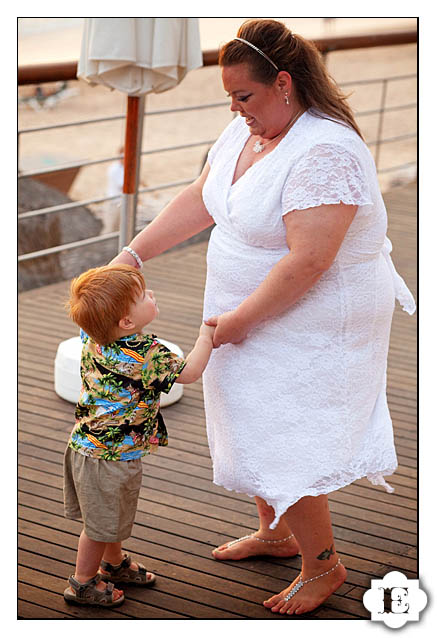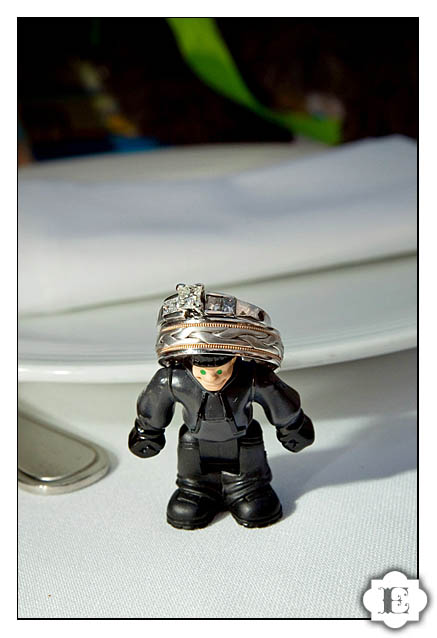 Beach in front of Mayan Sea Garden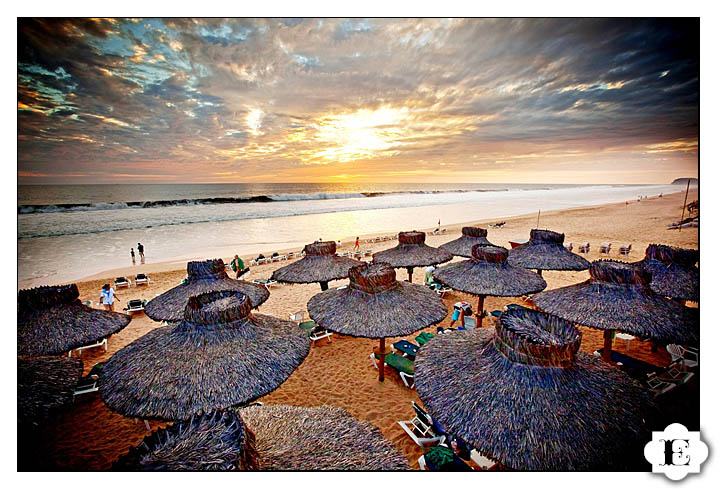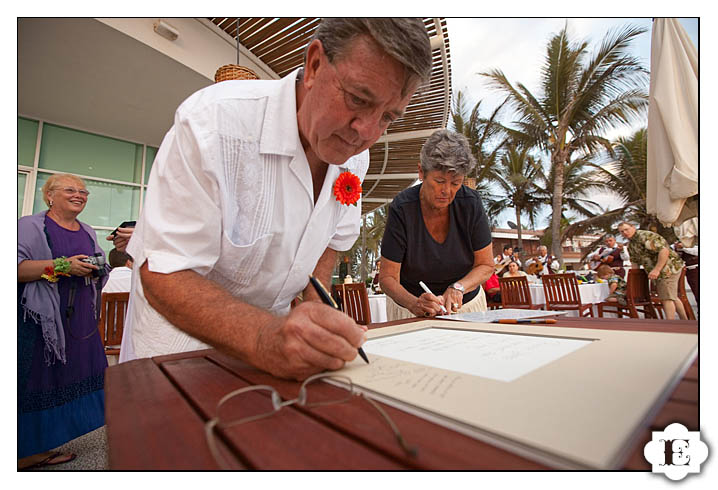 Mr. Mariachi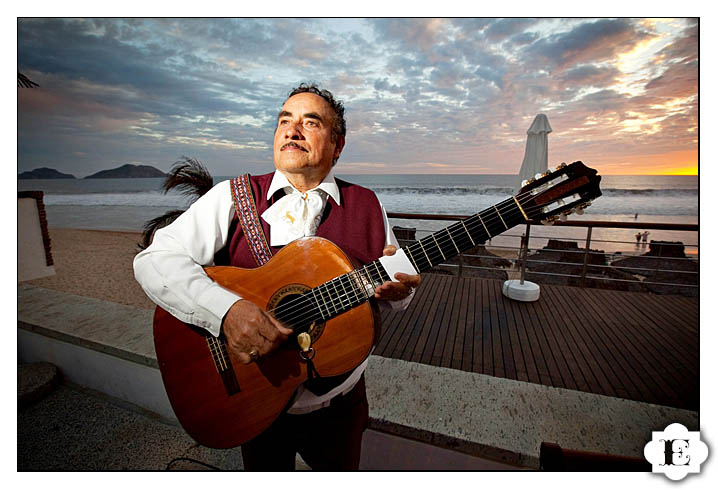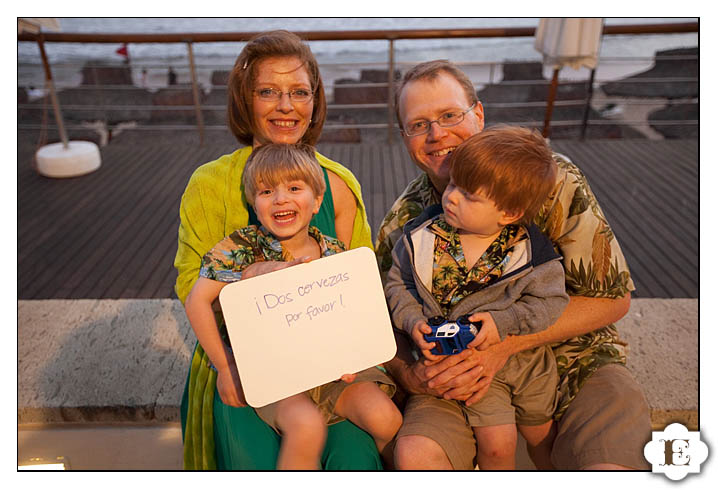 Caught in the act – he was tasting the cake before the cake cutting 🙂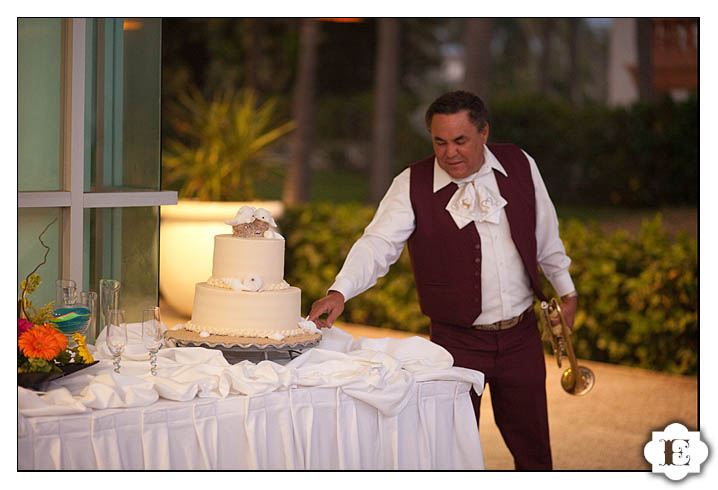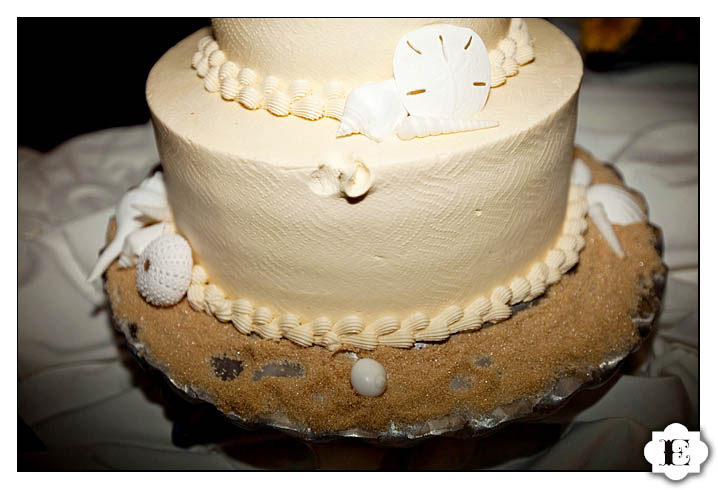 What a gorgeous setting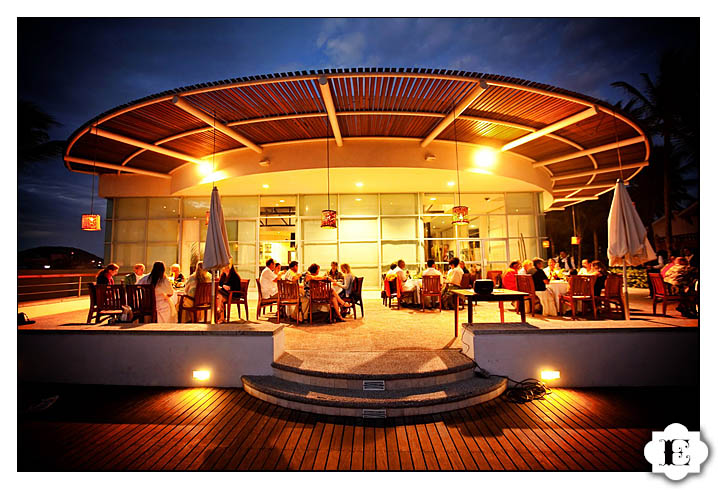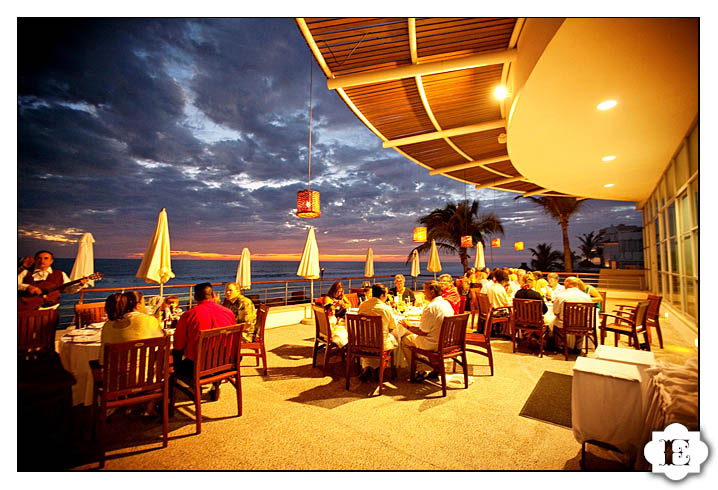 Pastor Jorge singing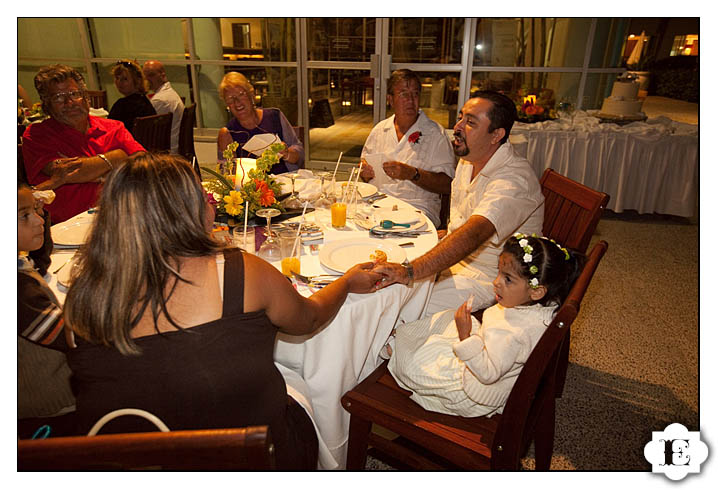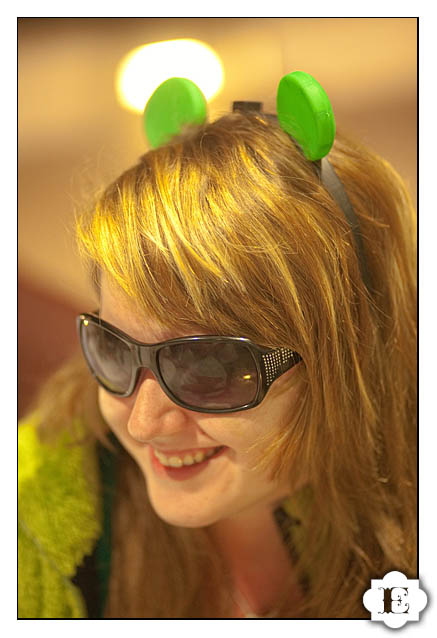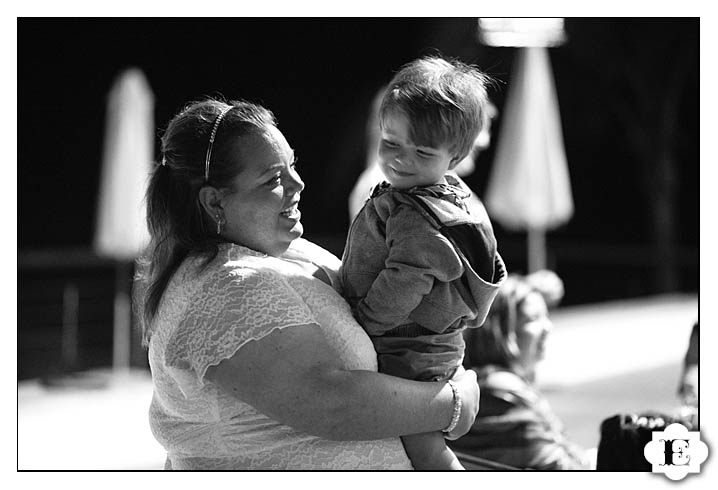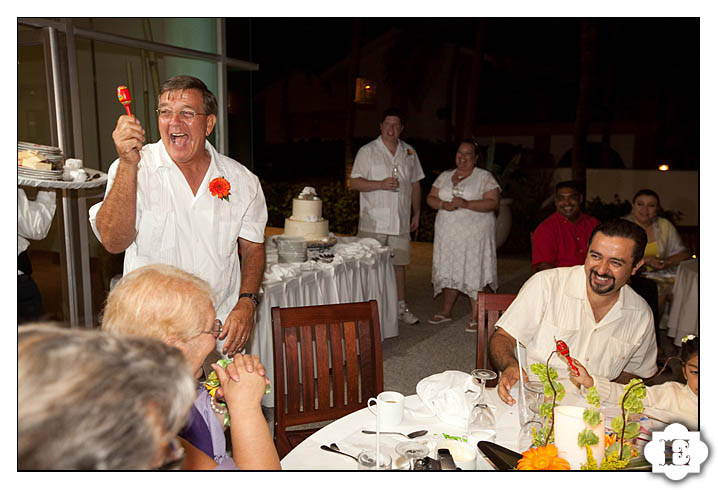 First dance