Alexis and Jerry had their beautiful destination wedding in Sayulita Mexico, near Puerto Vallarta, on Valentines day,  in Don Pedro's Palapa.
The day started with getting ready at Mi Otra Casa. Everything was being expertly coordinated by Gabriela and Guillermo of Mar Weddings. After the ceremony overlooking the ocean and Playa Los Muertos. Then we headed down to first the beautifully decorated cemetery to take some photos to the theme of eternal love. At the beach near the ceremony site, we took a few fun shots and we were playfully surrounded by a group of local kids, and their cute chihuahua. When we got back from the beach, a mariachi band led the couple to the reception – the fiesta and dancing started followed up by a romantic fireworks display during wedding cake cutting. Other highlights of their week included al pastor tacos at the rehearsal dinner and a cigar roller at the wedding location!
To see their entire gallery, please click here. To visit my site, go to Puerto Vallarta photographer Evrim Icoz.

Coordinator: Mar Weddings
Ceremony Site: Don Pedro's Palapa
Caterer: Don Pedro's Restaurant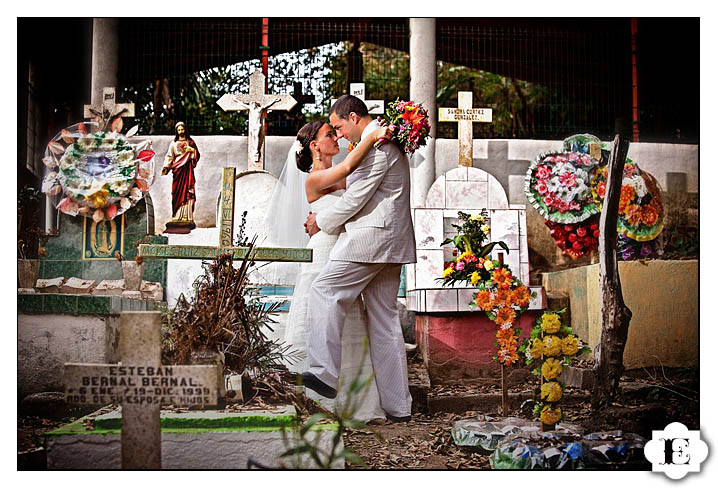 Awesome passport holders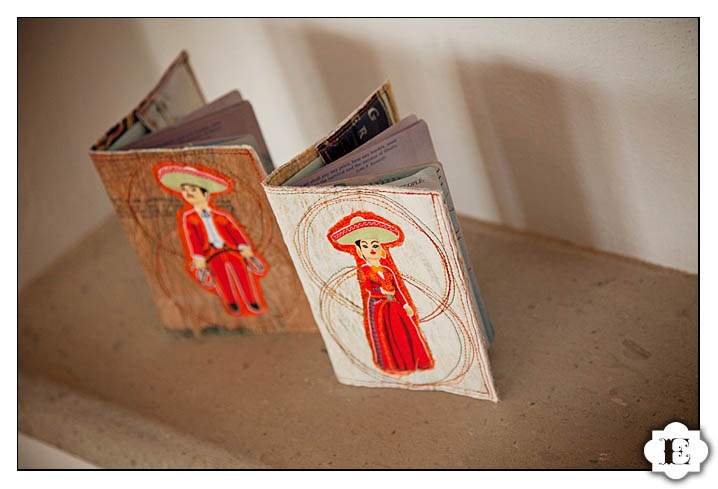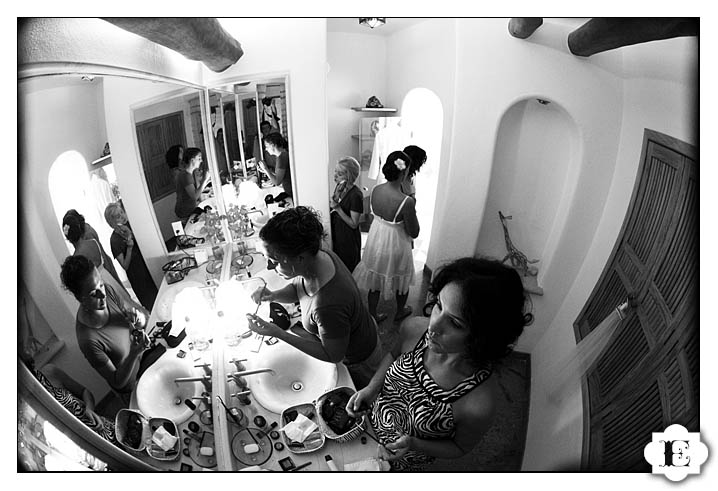 Tying ties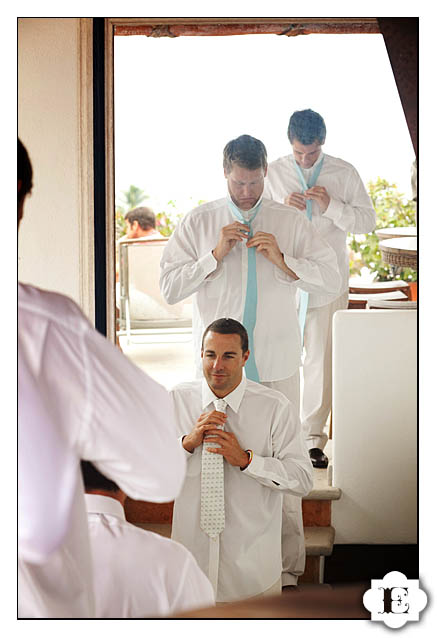 Rude awakening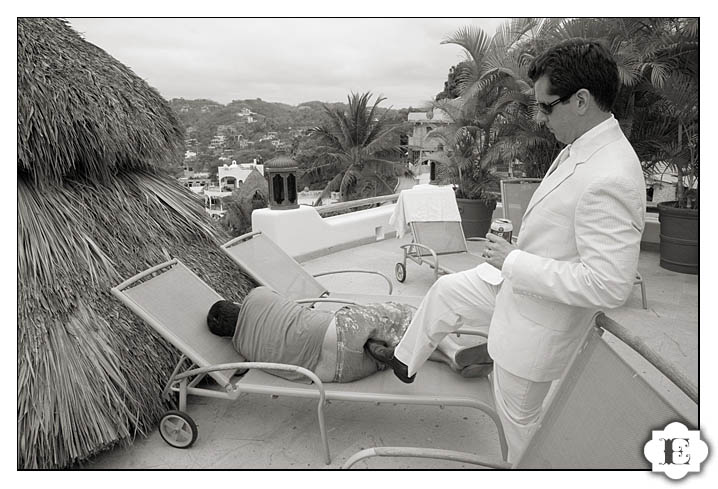 First look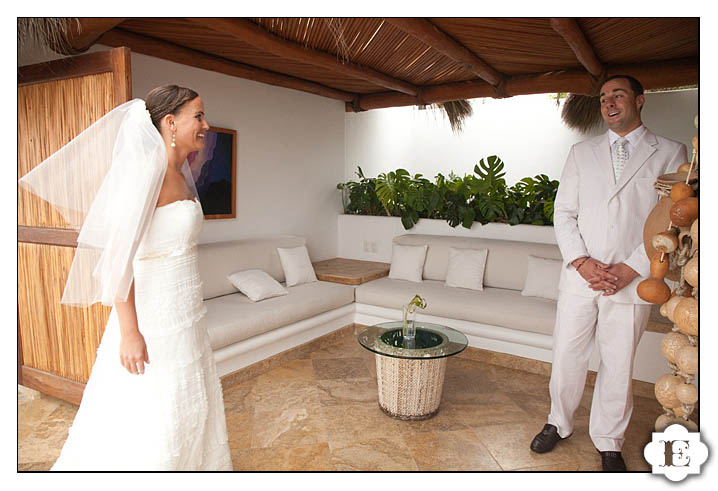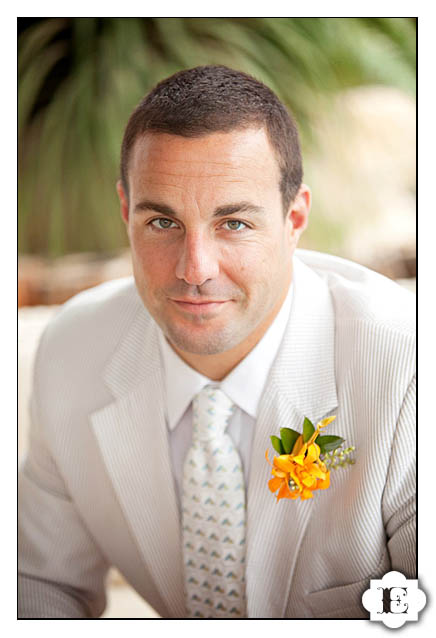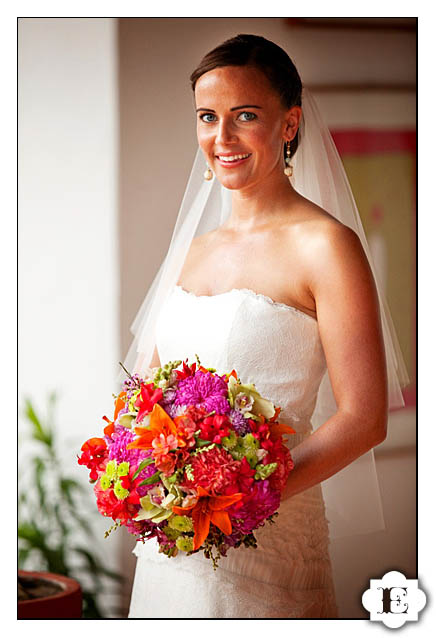 Alexis' brother just got engaged – here is the sister in law to be and Alexis' mother checking out more ideas!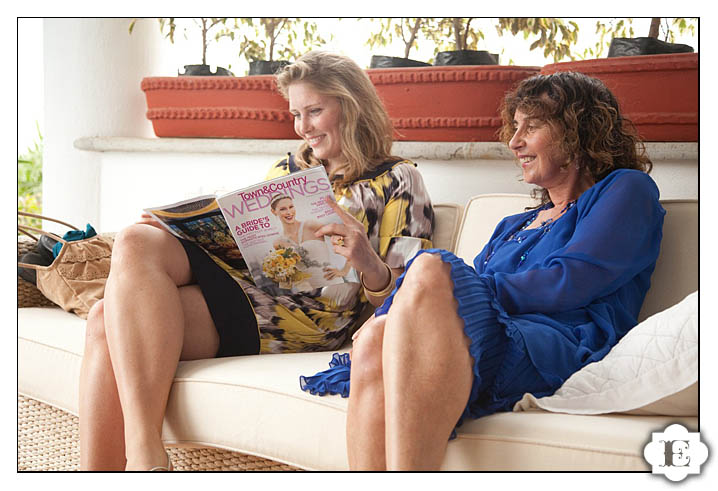 Lime place card holders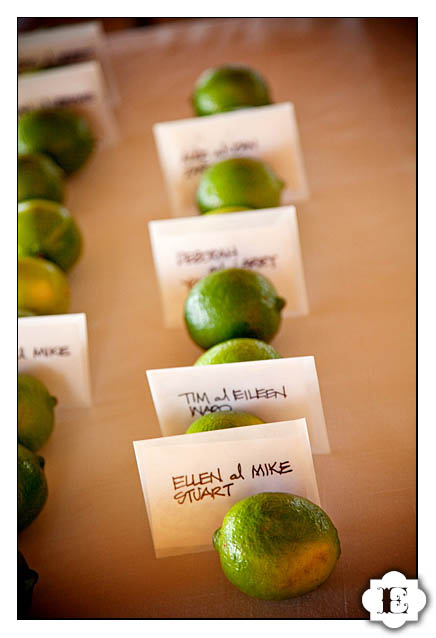 Dads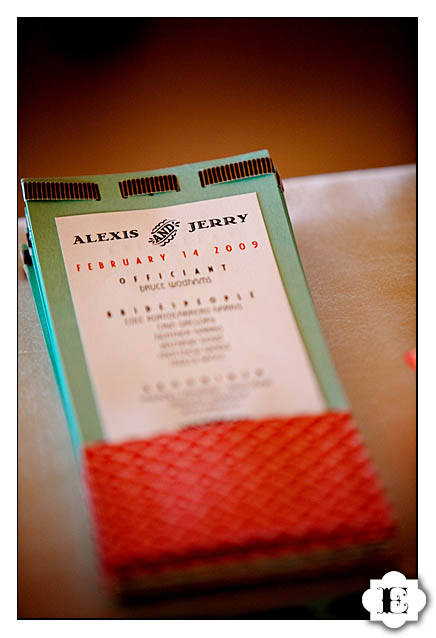 Playa Los Muertos in Sayulita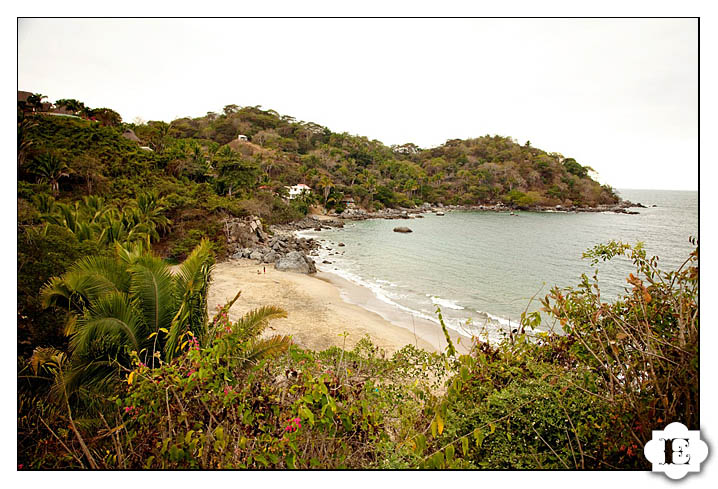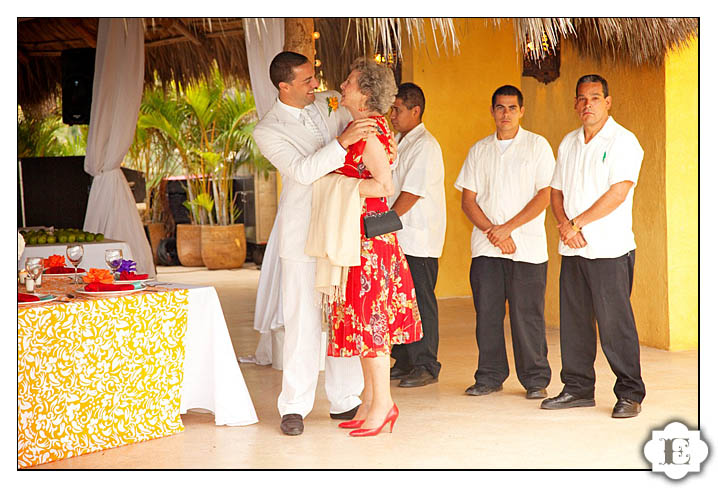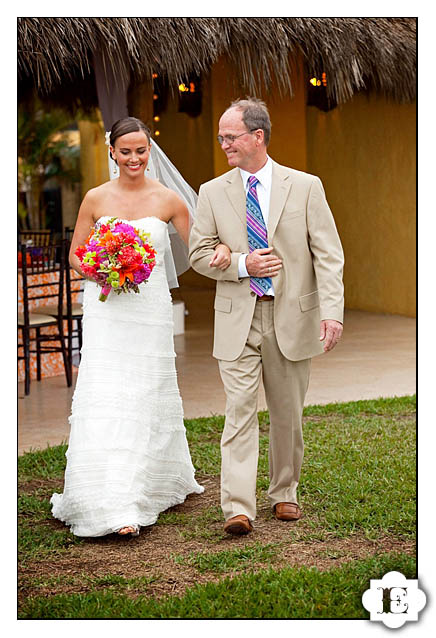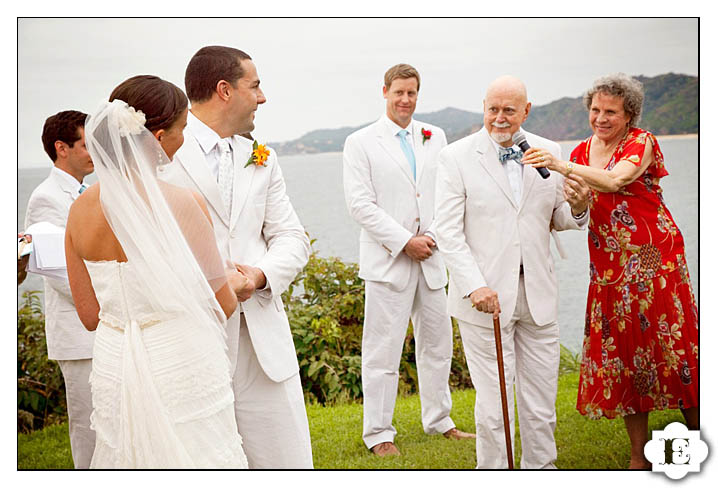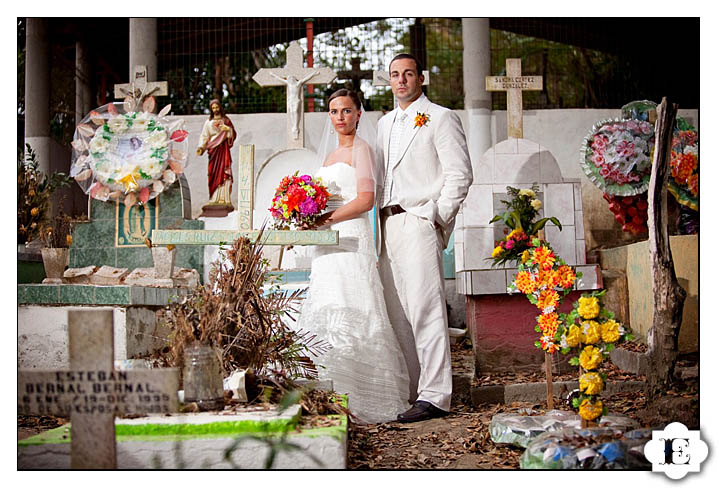 Cutie pie!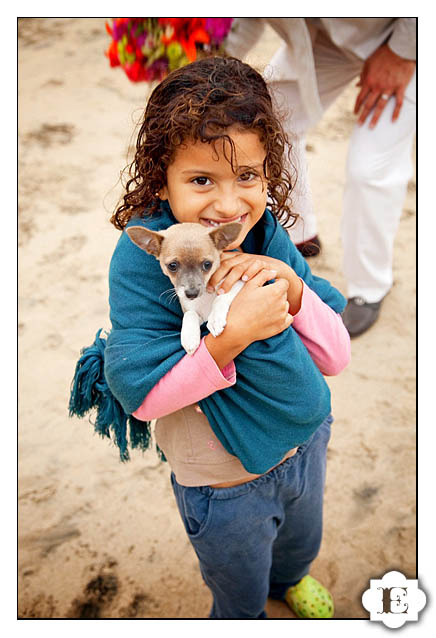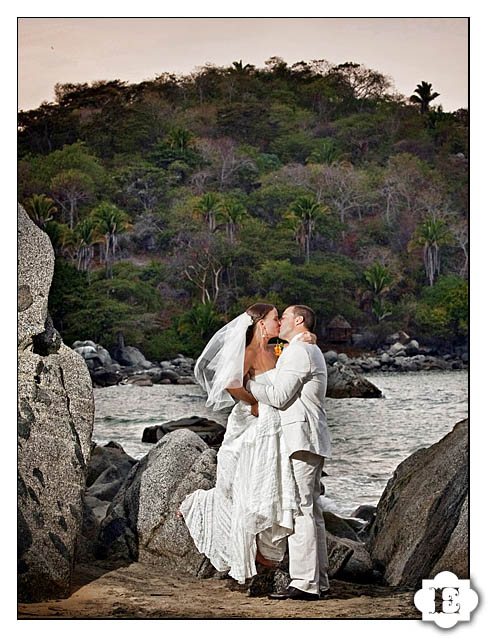 Local kids having fun with us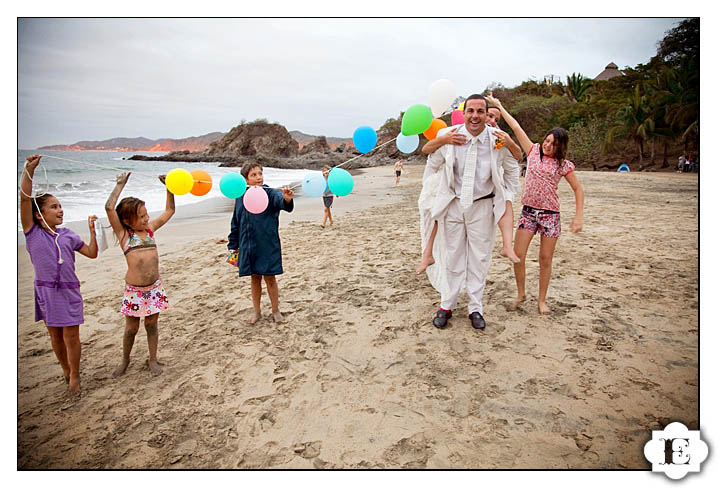 Mariachi Band leading the couple to the Reception. The mariachi bands are very popular in Puerto Vallarta.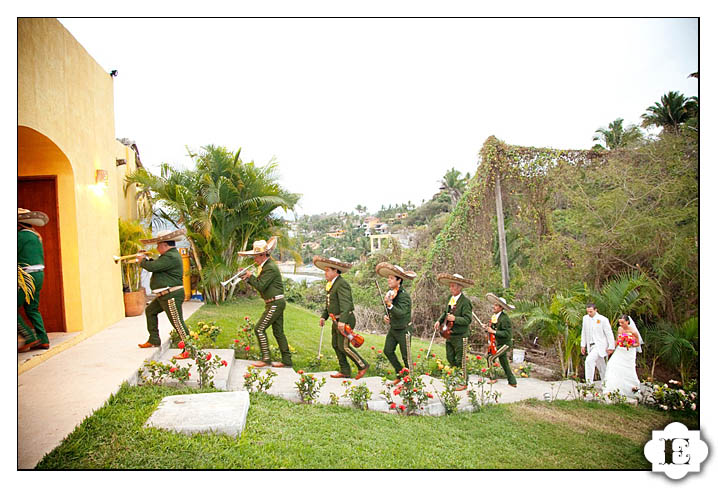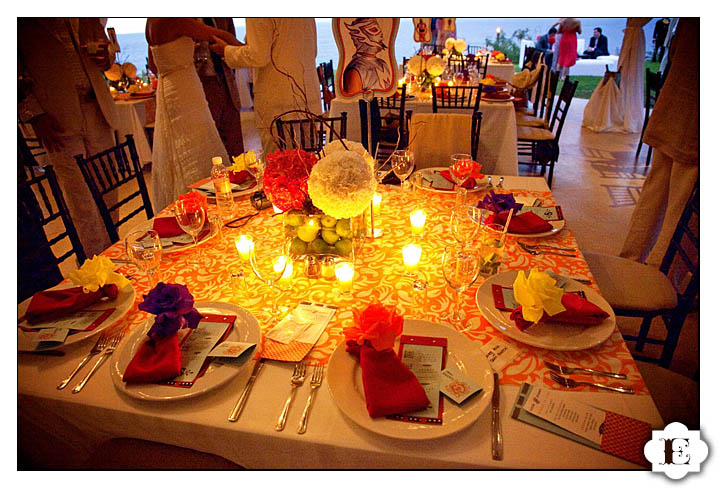 Sayulita Bay in Mexico at dusk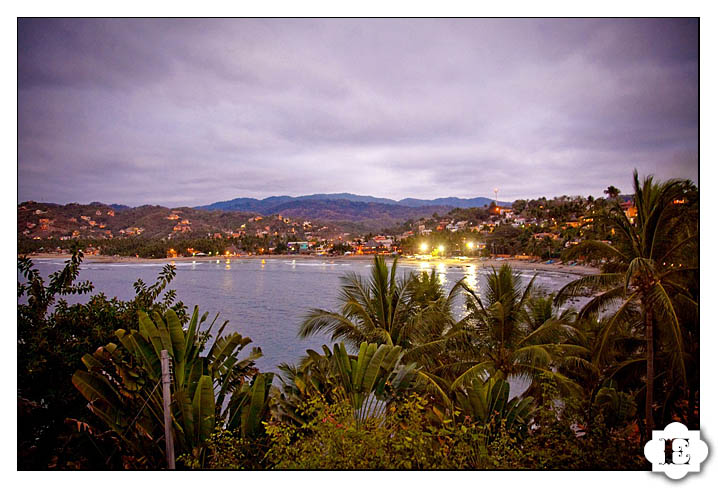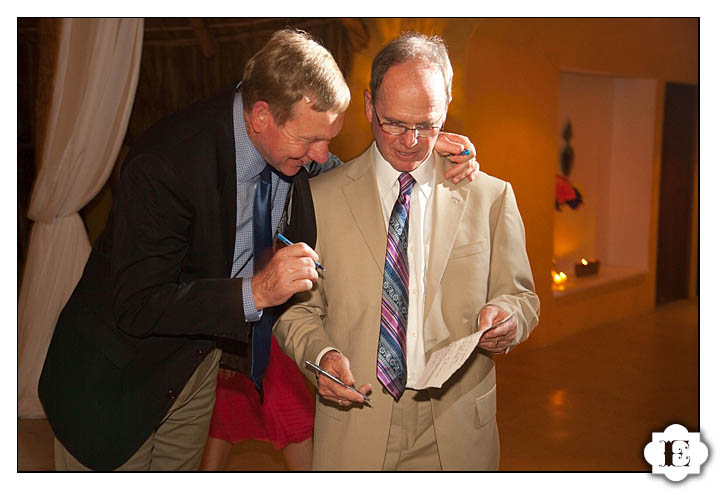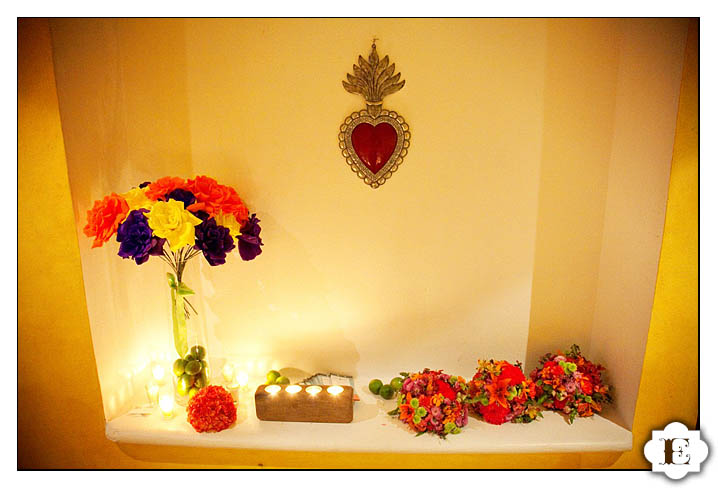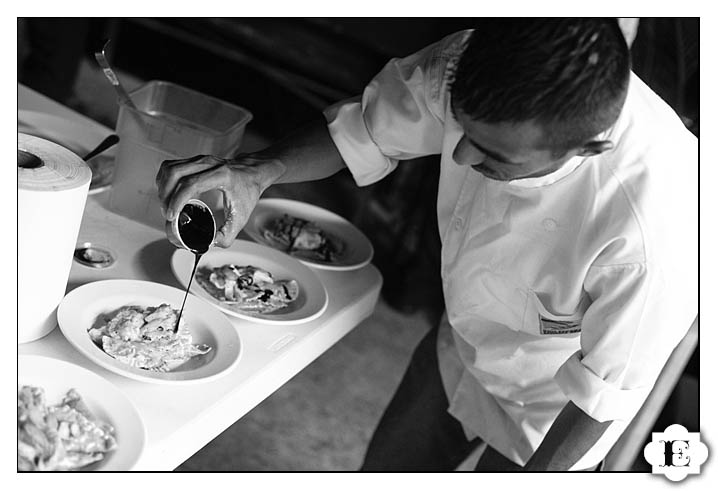 Hand rolled cigars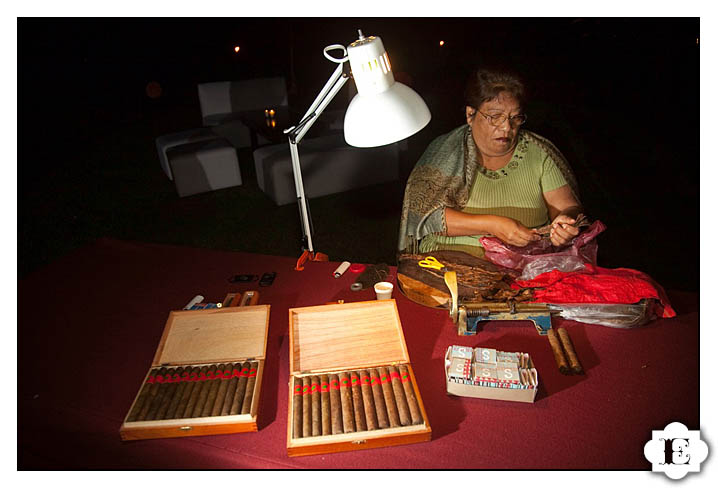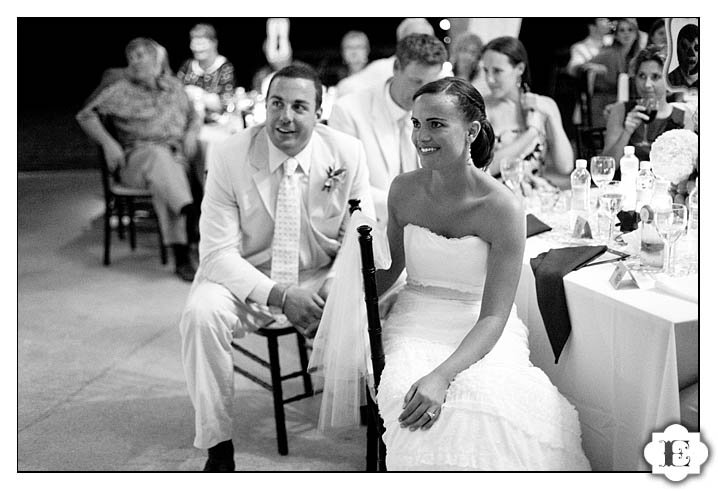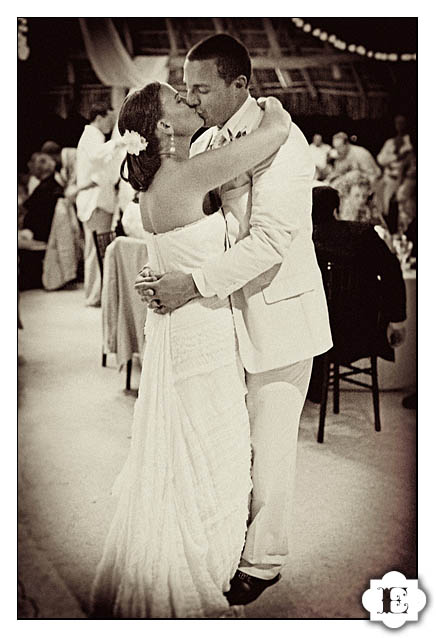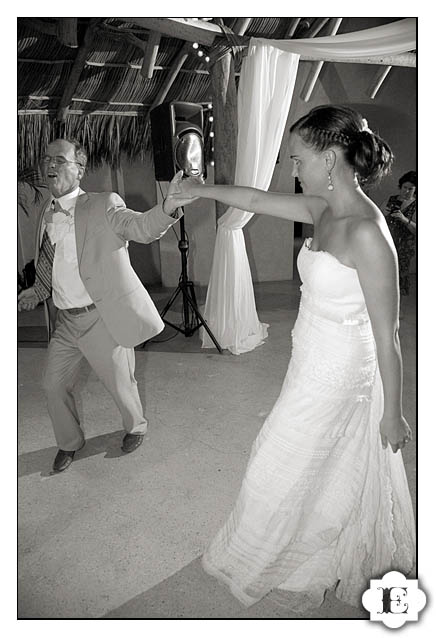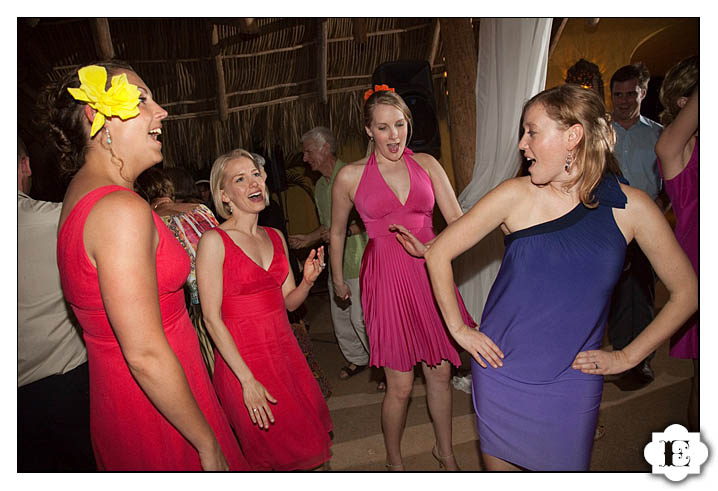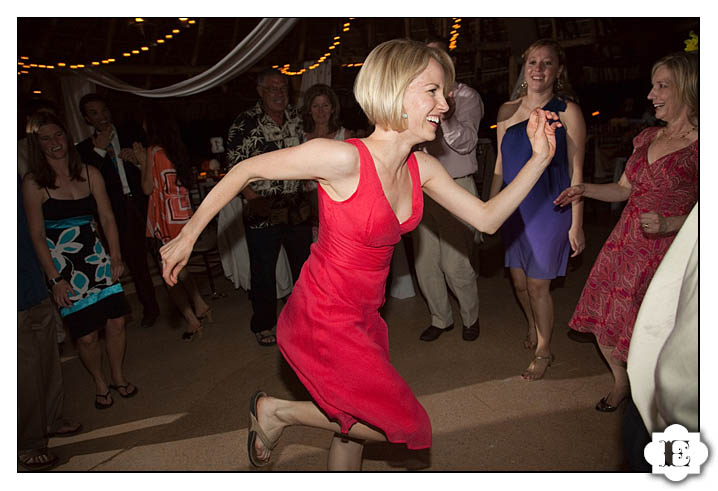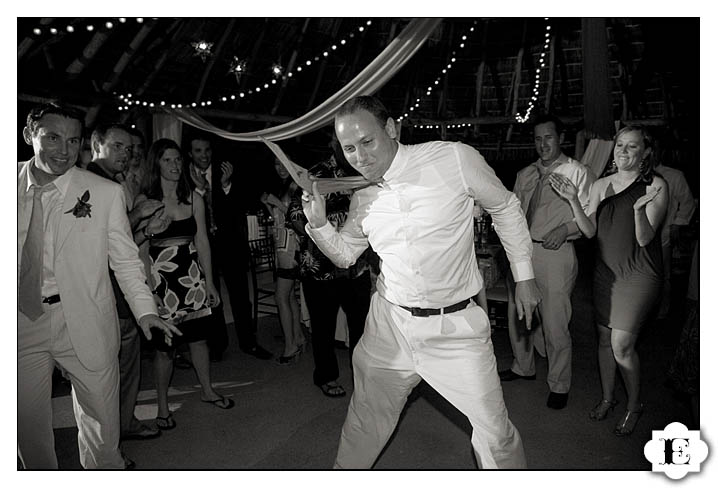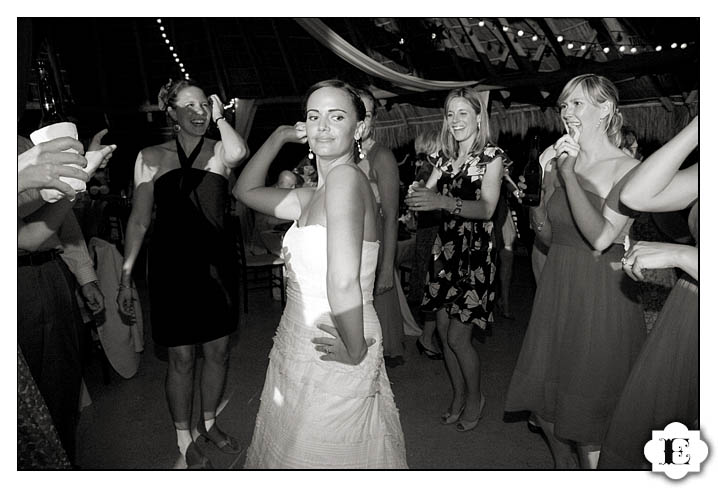 Late night fireworks